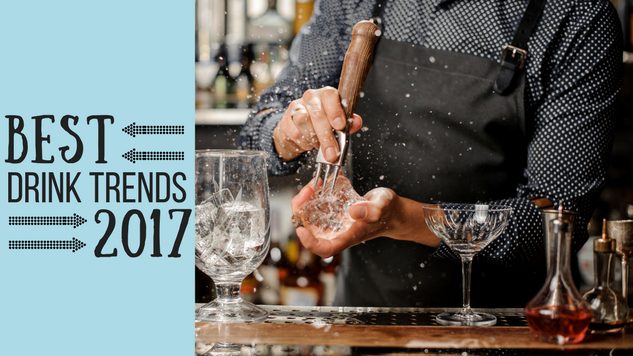 Remember back in the day when everyone just drank Budweiser and crappy vodka drinks? Some of you might be too young to remember the dark days of drinking in the United States, when all beer tasted the same and every cocktail glowed and tasted like diabetes. My, how things have changed. Say what you will about the state of things in 2017 (they certainly look pretty dire from a certain perspective), the drinking has never been better. Beer continues to get more interesting every single day and cocktails have managed to become more fun and, simultaneously, more responsible. Here, we've gathered a handful of our favorite beer and cocktail trends that took hold in 2017.
The Milkshake IPA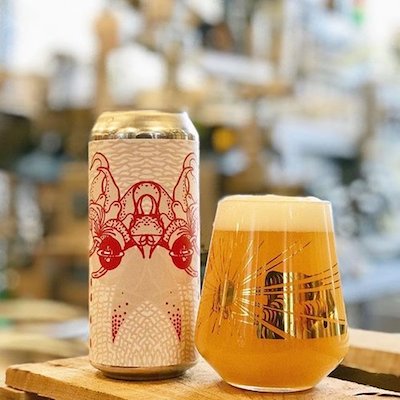 The amazing thing about the American IPA, is that we continue to love it, even as it evolves in front of our eyes. We all loved the early versions of it back in the day. Strong, bitter, bracing. Loved it. And as it got sweeter and softer, we loved that too, and when it turned into a cup of juice in the Northeast, we loved that too. The IPA, easily the most popular style of beer in the US, is a machine of evolution. Just when you think you have it pinned down, it changes, shifts into something familiar, but still so, so different. The latest, and arguably the most exciting, evolutional leap in the style? The Milkshake IPA. Take your hazy, tropical-forward IPA and add lactose sugar, oats and different kinds of fruit and you get a beer that looks milky and packs a hell of a sweet punch. If you want to peg the style to a particular brewery, look no further than Tired Hands, out of Pennsylvania, which has created an entire series of Milkshake IPAs with different fruit flavors. They made the first one as a response to a poor review that referred to one of their IPAs as a "milkshake" in a derogatory way. So, they owned it and ran with it. But Tired Hands isn't the only one dancing at the Milkshake IPA party. Fieldwork Brewing makes a double IPA with coconut and lactose, while Brew Gentlemen has a sweet, Creamsicle Smoov-E. Milkshake IPAs have even made it across the border; Canada's Bellwoods Brewery has a slew of the sweet, milky IPAs. It makes you wonder what the next evolutional leap for the IPA will be.
---
High End Frozen Cocktails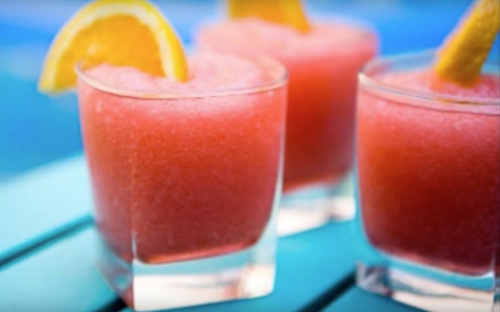 Forget the frozen daiquiri bars of the '90s that caused you to throw up all the colors of the rainbow, legit cocktail bars all over the country are making frozen versions of your favorite classic cocktails. You can get a well-made Frozen Negroni in New Orleans, a bourbon slushy in Kentucky, Mojito slushies, Aperol Spritz slushy…And don't get us started on the various wine slushies that have swept the nation. Yes, it's a weather-dependent trend, so there's always the chance that bars won't pick back up where they left off after the snow melts next spring, but we applaud the whimsical spirit that led to embracing booze and crushed ice again. There's nothing wrong with taking your cocktails seriously; We love hand chipped ice as much as the next person. But there's also nothing wrong with having a bit of fun.
---
Blending Beers at Home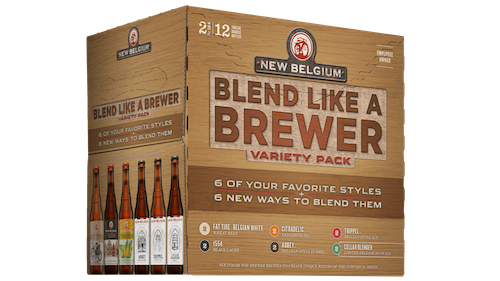 Brewers have taken great joy in mixing different beers together for centuries. Some of the best barrel aged beers are blends of different beers that've spent varying times in different barrels. Firestone Walker has taken the art of blending to transcendent levels. And of course, the Black and Tan (part Guinness and part Bass) has been a taproom staple for as long as there have been taprooms. But this year, blending beers at home became institutionalized. During Halloween, Stone released a draft-only Dr. Frankenstone, a blend of Ruination Double IPA and Stone IPA. They also released a list of recipes on their blog with ratios for blending different IPAs together. But New Belgium fully embraced the experimentation by releasing a Blend Like a Brewer variety pack with six different styles and recipes to blend them in six different ways. You can pit Citradelic with a sour. A Belgian dubbel with a black lager. But the beauty of blending beers is that you don't need a road map. You don't need a special variety pack. You can take the reins and figure out what you like on your own. Maybe you're a half mocha stout/half pumpkin porter kind of drinker. Or a gose and pale ale kind of freak. Blend away. We won't judge.
---
Food in your Beer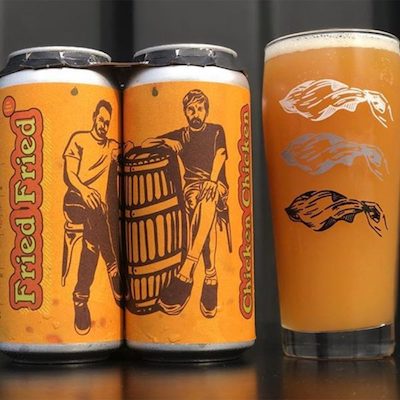 Putting fruit in the beer during the brewing process, sure. Rice, corn…okay. But fried chicken? That's exactly what The Veil Brewing did this year (along with their cohorts Evil Twin Brewing) with Fried Fried Chicken Chicken, a double IPA that had "very small amounts" of fried chicken added to the mash during the brewing process. And the chicken stunt wasn't The Veil's first attempt at a food beer. They brewed a chocolate milk stout brewed with Oreos earlier in the year. Okay, I don't know that you can call this a full-fledged trend yet, but it's definitely trending. At the end of last year, Arizona Wilderness Brewing released Leggo my Ego, a double IPA brewed with waffles, along with some maple syrup and lactose milk sugar. Personally, I'm hoping someone makes a Lo-Mein beer. Because that would be awesome.
---
The Rise of the Crowler
While the crowler—a 32-ounce can of beer filled and sealed, on demand, at the brewery, much like a growler fill—traces back to 2002, when Oscar Blues first offered the 32-ounce cans to go, 2017 definitely saw a rise in their popularity. By now the glass-vs-can debate is well and truly buried, and those who have embraced the crowler over the growler love the fact that the process ensures a tighter seal than the glass vessels, one that won't allow sunlight or air to penetrate so as to better preserve the beer's integrity between when the brewery passes over the can to your waiting hands and you actually drink it. It's also great for travelers looking to haul back beer from smaller outfits. The cans are lighter and more easily-packable than growlers. You can even transform your backcountry hiking/biking/rafting trip into a bona fide tasting event. And watching the canning process in action is also just cool: the perfect intersection of the industrial age and craft beer fanaticism. —Nathan Borchelt
---
Low-Proof Cocktails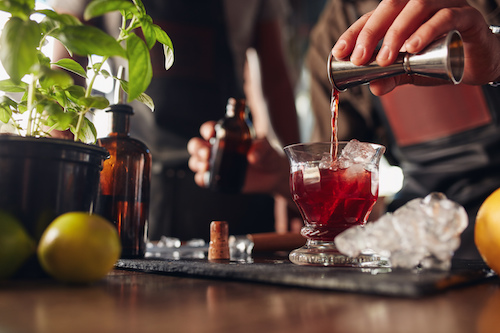 Photo via Shutterstock
Boozy cocktail will always have their place in the drinking scene. But 2017 ushered in a fresh alternative: cocktails that delivered big flavors without a big dose of alcohol, meaning even modest drinkers could sample a handful of cocktails in one night without forgetting everything the next day. This shift might be anchored by a wider fitness trend, as the inevitable backlash to the all-booze cocktail trend, or maybe—as Vogue theorized, because people on Tinder dates don't want to get too wasted too fast. But don't think the low-proof cocktails are weak on flavor. Mixologists still use bold ingredients—sherry, port, amaro, sake, vermouth—that are lower in alcohol and partner nicely with each other or with club soda, Champagne, juice, and other lower-octane ingredients. Removing the boozy spirits from the cocktail's base has opened a whole new wealth of opportunities—and makes day drinking a whole lot more feasible. And who doesn't love day drinking? —Nathan Borchelt
---
Amaro Gets Its Day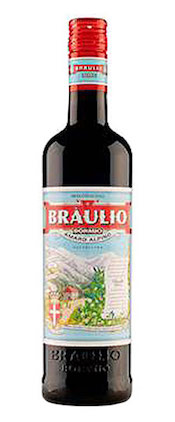 Jägermeister used to rank as the go-to post-shift (or…mid-shift) drink among most DC-area bartenders in my orbit of my home town, but amaro has elbowed its way to the foreground, both as an easy-going stand-alone drink, and as a go-to spirit for mixologists riding the new wave of bitter-forward cocktails. Most recipes for amaro—Italian for "bitter"—dates back to the 19th century, produced by macerating herbs, roots, flowers, bark, and other ingredients, mixing with a neutral spirit, and then aging in casks or bottles. Some amaro are sweeter, others are more bitter (and sometimes really bitter), but they're always complex, interesting, and dynamic. Ask your bartender to sub in amaro in a classic cocktail like an old fashioned, or sip on one after a big meal; its medicinal properties aid in digestion, and a typically low ABV means you won't overdue it too much. Our pick, the Braulio Amaro Alpino—a bracingly bitter drink with a hint of sweetness. It's recently returned to the States and tastes fantastic straight up, or over ice with a strip of citrus skin. —Nathan Borchelt
---