As National Margarita day is upon us, here are various variations on the Miss Daisy cocktail. Some are a simple addition of a fruit or herb, while others (the chocolate) have definitely put a twist on the traditional cocktail. Hopefully drinking this refreshing summer drink will bring the sunshine in faster. At the very least, all that tequila is sure to keep you warm.
Jalisco Rose
Recipe Courtesy of Pergola NYC; Photo by Efrain Duenas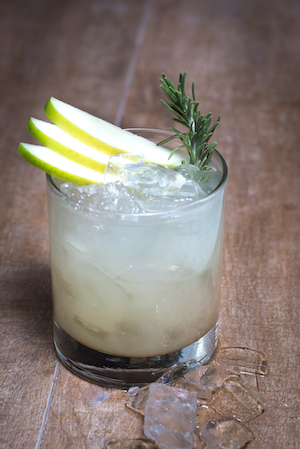 Ingredients
2 oz. Avion Tequila
1 oz. Lime Juice
0.75 oz. Agave Syrup
1 Sprig Rosemary
Directions: Muddle apple in a shaker. Add the rest of the ingredients and shake.
Fine-strain into an iced rocks glass
The Yuzu Margarita
Courtesy of Tender at The Sanctuary Hotel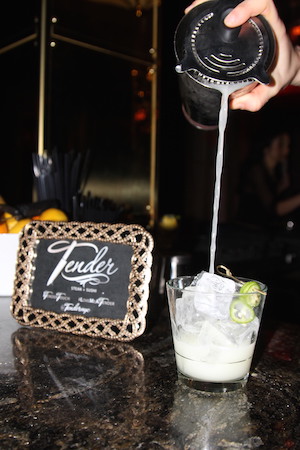 Ingredients
1 Thin muddled slice of jalapeño
1 oz. Fresh lime juice
1 oz. Agave syrup
2 oz. Vodka
Directions: Shake all ingredients well and strain over fresh ice in rocks glass. Garnish with thin slice jalapeño.
Spicy Rose Water Margarita
Courtesy of Elegant Affairs owner Andrea Correale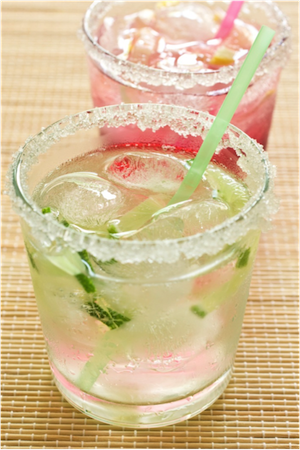 Ingredients
3 oz. Jalapeño Infused Tequila
1 oz. Grand Marnier
2 oz. Lime Juice
1 oz. Rose Water
Lime slices, salt and jalapeños to garnish
Directions: To infuse tequila: Slice fresh jalapenos and let sit in tequila for 24 hours. Rim your glass with lime juice and salt, if desired. Set aside. Fill a cocktail shaker with ice, tequila, Grand Marnier, lime juice and rose water. Shake well. Strain into glass. Add garnish.
Smoking Camel
Courtesy of the Haven Rooftop at The Sanctuary Hotel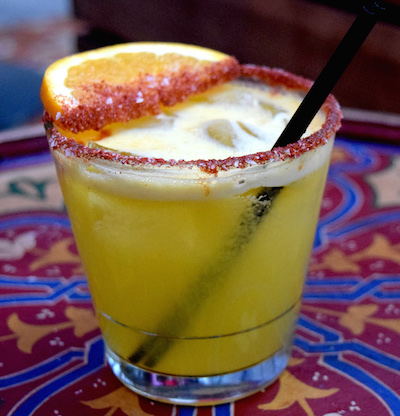 1 oz of Vodka
1 oz. Mezcal
1 oz. Cointreau
0.5 oz. Lime Juice
1 oz. Passion fruit puree
Directions: Rim the glass with paprika, sugar and salt. Add ingredients to a shaker and shake. Pour into the glass and garnish with an orange.
Strawberry Jalapeño Margarita
Courtesy of Suite 36 in NYC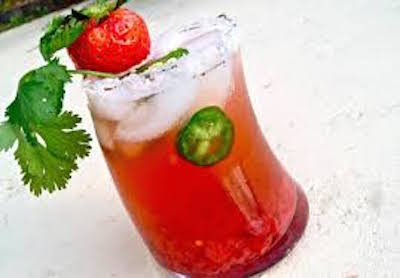 Ingredients
1.5 oz. Don Julio premium tequila
0.5 oz. Fresh Lime Juice
0.5 oz. Homemade Jalapeño Infused Simple Syrup
1 oz. Pulp of Cold Press Strawberry
Directions: Shake all ingredients together in a shaker and serve over ice garnished with jalapeño sphere.
The Fifth Butterfly
Courtesy of the W New York Downtown, Resident Mixologist Eben Klemm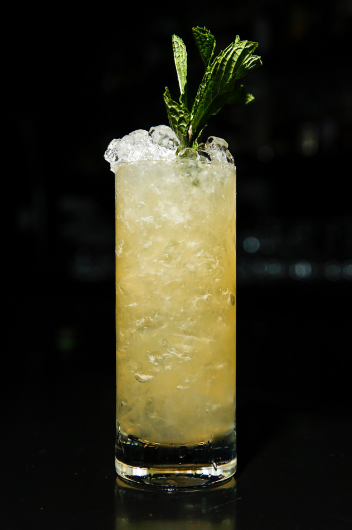 Ingredients
1 oz. Silver Tequila
1 oz. Silver Mezcal
1/4 oz. Triple Sec
1/4 oz. High Quality Creme or Apricot Brandy
3/4 oz. Lime Juice
1 Sprig Mint
1 Leaf Fresh Sage
Directions: Mix in a shaker, add ice and shake hard 20x. Strain and serve up in a coupe glass garnished with a little maldon sea salt.
Mango Scotch Bonnet Margarita
Courtesy of Herradura Silver

Ingredients
2 oz. Herradura Silver
¾ oz. Lime Juice
3 Slices of Scotch Bonnet Pepper
3 Cubic Inches of Mango, Diced
½ oz. Mango Jam
Directions: Crush mango and chili slices in the base of a shaker with a muddler. Add cubed ice and remaining ingredients. Shake hard and strain over ice in an old fashioned glass. Garnish with a scotch bonnet chili and a roll of dried mango.
British Breakfast Margarita
Courtesy of Herradura Silver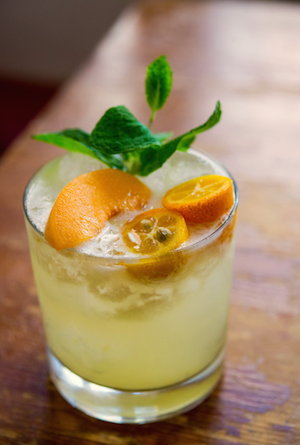 Ingredients
2 oz. Herradura Silver
Large Bar Spoon of Apricot Jam
¾ oz. Lime Juice
¼ oz. Simple Syrup
Directions: Pour all ingredients in a cocktail shaker; shake hard and pour into an ice filled old fashioned glass. Garnish with kumquats (in season), apricots and a mint sprig.
Chocolate Chip Margarita
Courtesy of Sauza Tequila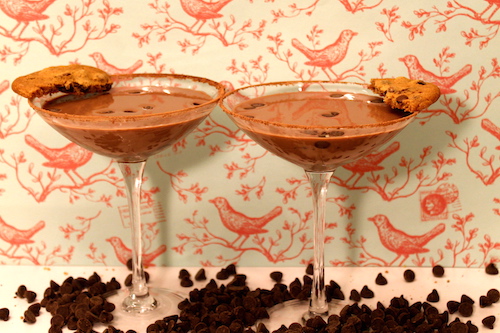 Ingredients
1 Part Sauza® Blue Silver 100% Agave Tequila
1 Part JDK & Sons Crave® Chocolate Chili Liqueur
¾ Part Half and Half
5-10 Chocolate Chips for Garnish
Directions: In a shaker filled with ice, combine Sauza® Blue Silver, Crave Chocolate Chili, and half and half. Shake until chilled. Strain into martini glasses. Garnish with chocolate chips.