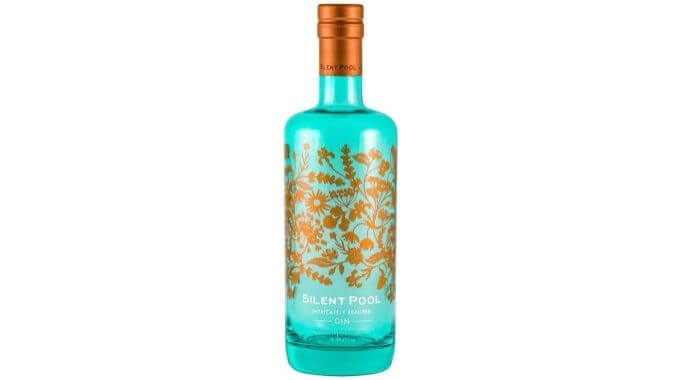 The spring season, with its fresh vegetation and new growth, has always seemed like the most appropriate time of year for the spirit of gin, likewise defined by fresh, botanical-driven flavors. And indeed, I currently seem to find my inbox running over with gin-related press releases and pitches, like no particular stretch I can remember in recent memory. Just last week, in fact, I wrote something about the divisive nature of barrel-aged gin, but that was only the tip of the iceberg in terms of the new gins I find lined up for tasting in the immediate future. Therefore, allow me to declare the month of March to be Gin Month here at Paste, all content of which you'll be able to find right here. Is it odd that Gin Month begins on Feb. 28? Perhaps, but who can wait?
Kicking things off, we have Silent Pool Gin, a U.K. brand still relatively new to U.S. shelves. This is a classic London dry gin rather than the so-called "New Western" gin style that has increasingly become synonymous with American craft distilleries—there's significantly less focus on sweet, citrus fruit flavors to be found here.
Silent Pool is distilled in the Surrey Hills on the Albury Estate, with a name referencing the spring-fed lake at the foot of the North Downs, near Guildford in Surrey. The bottle is lovely, referencing a local legend of the Silent Pool, concerning a tragedy that said to have befallen a young woodcutter's daughter in this spot. The recipe, meanwhile, has quite a laundry list of botanicals—24 of them, in fact, largely unnamed. Named botanicals include Angelica, Bergamot, Bitter Orange, Cardamom, Cassia, Coriander, Cubeb, Local Honey, Juniper, Pear, Licorice and Star Anise, although that's really just the tip of the iceberg—the marketing copy refers to the resulting profile as "intricately realized." It's bottled at a slightly advanced 43% ABV (86 proof), with an MSRP of $55, which certainly puts this in premium gin territory.
So with that said, let's kick off Gin Month and get to tasting.
On the nose, Silent Pool is fresh, pleasant and conventional—classic London dry gin profile of florals, slightly resinous juniper, herbal flourishes and the suggestion of a warmer spiciness. Chamomile and lavender-like floral notes make way for juniper, lemon and orange, along with green tea. The spice is peppery, but in a bit more of an exotic dimension that reminds me of grains of paradise.
On the palate, Silent Pool is fairly floral but also more than a little spicy, which again has a very warm kind of quality to it—evocative of something like turmeric, in fact, with its slight earthiness. I'm getting chamomile again and bright lemon, though the citrus here is much more in balance overall than many American consumers may have experienced in recent memory. Overall, Silent Pool has some spice complexity, though the overall effect isn't particularly assertively flavored—ethanol is also quite mild.
At the end of the day, this feels like a bottle calculated for making a classic G&T or martini, where it would provide enough complexity to be engaging, but still remain very easygoing at the same time. It's a classic London dry gin, albeit with a bigger botanical lineup than most, and there's nothing wrong with that.
Distillery: Silent Pool
City: Surrey, England
Style: London dry gin
ABV: 43% (86 proof)
Availability: 700 ml bottles, $55 MSRP
---
Jim Vorel is a Paste staff writer and resident beer and liquor geek. You can follow him on Twitter for more drink writing.