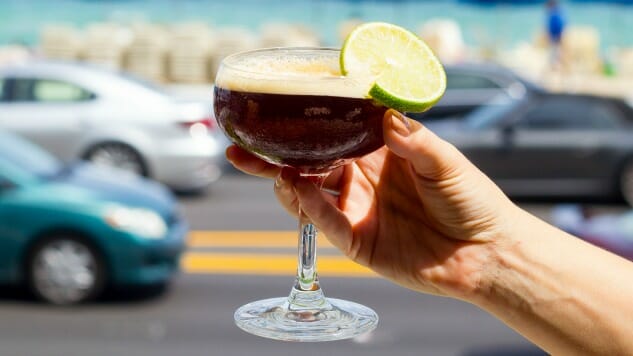 Growing up, my dad consumed exactly one type of alcoholic drink: beer.
When we think of dads drinking, or at least when I think of dads drinking, I often have the image of beer, or occasionally a nice glass of scotch or bourbon. While cocktails aren't always first to mind, a great cocktail can be just what dad needs.
Below are 10 manly cocktails perfect to serve pops this Father's Day.
---
High King Highball
Created by Joaquín Simó, Photo by Jenny Adams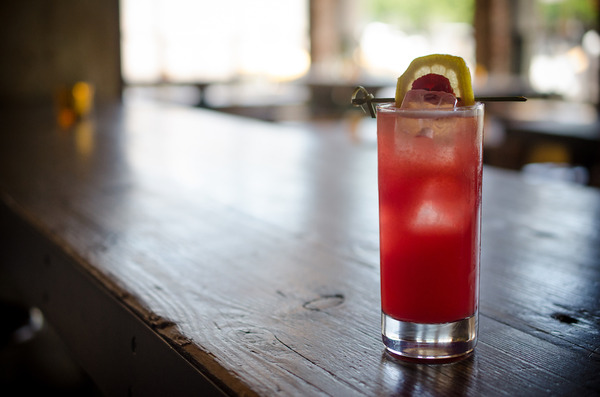 Ingredients
0.5 oz. Aperol
0.5 oz. Simple Syrup
1 dash Peychaud's bitters
0.75 oz. Lemon Juice
0.75 oz. Grapefruit Juice
2 oz. Clontarf
1.5 oz. Soda
3 raspberries
Directions: Muddle three raspberries in the Aperol, simple syrup and bitters. add the rest of the ingredients. Shake, and then fine-strain. Serve in a collins glass garnished with a skewered lemon well and raspberry.
---
Old Pal
By Komodo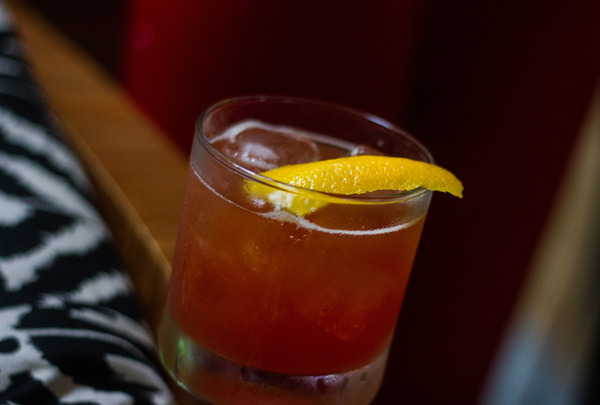 Great for the bourbon-loving dad, this orange and lime juice infused cocktail is the perfect treat to remind him of his Southern roots.
Ingredients:
.5 oz. Bulleit Bourbon
.75 oz. Campari
.5 oz. St Germain
1 oz. Carpano Antica
1 oz. Fresh Sour
1 oz. Fresh Orange Juice
.5 oz. Fresh lime Juice
Directions: Mix all ingredients, and serve over ice. Garnish with an orange peel.
---
Auchentoshan Lemon Tell You Somethin' Honey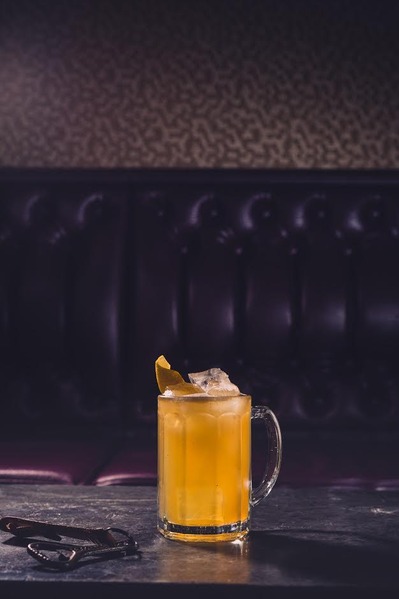 Ingredients:
1.5 parts Auchentoshan® American Oak Single Malt Scotch Whisky
0.5 part Honey Syrup
1 part Lemon Juice
3 parts Pilsner
Lemon Peel (for garnish)
Directions: Bring equal parts of honey and water to a boil in a sauce pan and then simmer for 5 minutes. Cool. Fill highball glass with ice. Combine all ingredients and stir well. Garnish with lemon peel.
---
Tennessee Sunset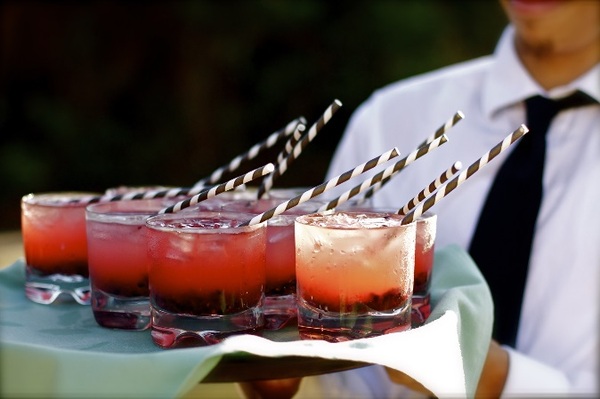 If dad likes things spicy, this one has the perfect amount of kick.
Ingredients:
1 ½ parts of Jack Daniel's Tennessee Fire
1 ½ parts of Apple Cider
1 part fresh lemon juice and 1 part simple syrup.
4 tablespoons of Cinnamon Apple Sauce
Directions: Add ingredients to a shaker, shake with ice and strain into an ice filled rocks glass. Garnish with cherry.
---
King of Kings Manhattan
Created by Allen Katz.Available at The Shanty at New York Distilling Company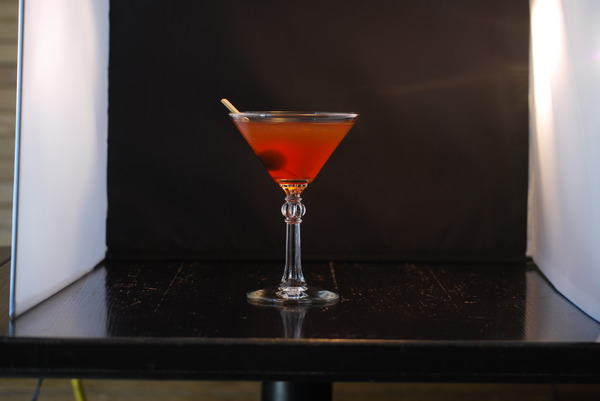 Ingredients:
2 oz. Ragtime Rye Whiskey
.5 oz. Punt e Mes
.5 oz. Martini & Rossi Sweet Vermouth
2 dashes Angostura Bitters
Directions: Stir ingredients over ice until exceedingly well-chilled. Strain into a chilled martini glass and garnish with a brandied cherry on a cocktail pick.
---
The Layover
By Steak 954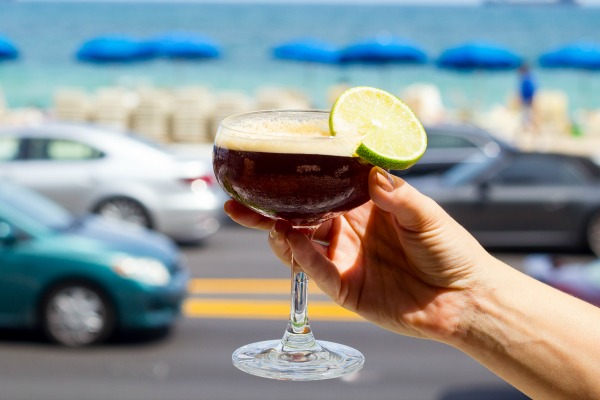 Perfect for the caffeine-addicted dad, kickstart their morning with a sweet blend of Sailor Jerry spiced rum, ginger, lime and house cold brew.
Ingredients:
2 oz. Sailor Jerry Spiced Rum
3 oz. cold brew
1 oz. ginger syrup
Juice of 1 lime wedge
Directions: Shake vigorously and strain into a coupe. Garnish with a lime wheel.
---
Chavela Michelada
By Lolo's Surf Cantina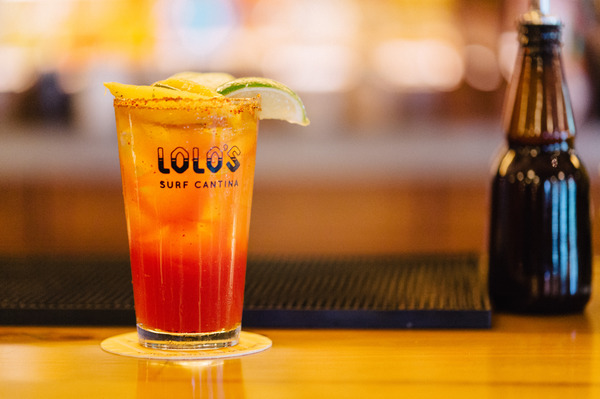 Perfect for the spice-loving dad, this famed "cerveza preparada" will teleport him to the beaches of Mexico.
Ingredients:
1 oz. Chavela Mexican Mix
2 oz. Grandma Tomato Sauce
3/4 oz. Lime Juice
Directions:Top with Pacifico Beer and Tajin Garnish with one lime wedge.
---
Gin and Cukes
By Kings Bowl Doral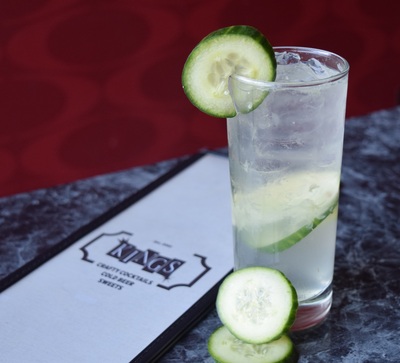 Perfect for the outdoorsy dad, this fresh blend of cucumbers, lime and gin is sure to quench his thirst and refresh his spirits.
Ingredients:
1.5 oz. Hendrick's Gin
3 Cucumber Wheel
1 Lime Wedge
2.5 oz. Sprite
Directions: Muddle cucumber and lime in tin. Shake and pour with ice into collins glass.
---
Modelo Refrescante Especial
Recipe by Colin Dennis, Chicago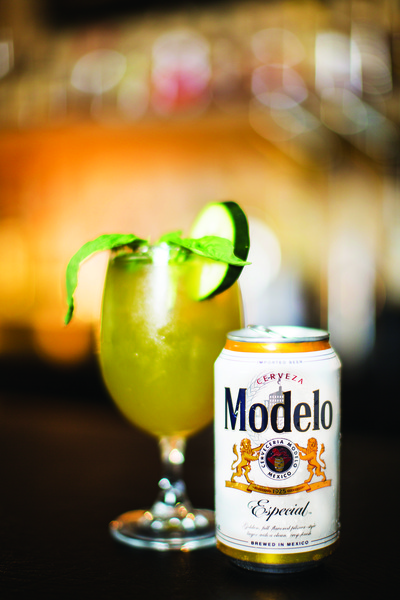 Ingredients:
12 parts Modelo Especial™
1/2 part Mezcal
1/2 part Chile Liqueur
1/2 part Fresh-Squeezed Lime Juice
1/4 part Agave Nectar
3 Cucumber Slices
Smoked Salt
Cucumber Wheel (for garnish)
2-4 Basil Leaves (for garnish)
Directions: Add cucumber slices, basil leaves, mezcal and lime juice to a pint glass. Muddle thoroughly. Rim the entire edge of a separate cocktail glass with a lime wedge and dip half the glass into smoked salt. Fill the glass halfway with ice and pour in chile liqueur and agave nectar. Double strain the contents of the pint glass into the cocktail glass (make sure to press the cucumber and basil against the mesh strainer to remove all liquid). Top with Modelo Especial and garnish with cucumber wheel and basil leaves. Serve the remaining beer with the cocktail.
---
Glenfiddich's A Scottish Lassi
Created by Glenfiddich Ambassador, Allan Roth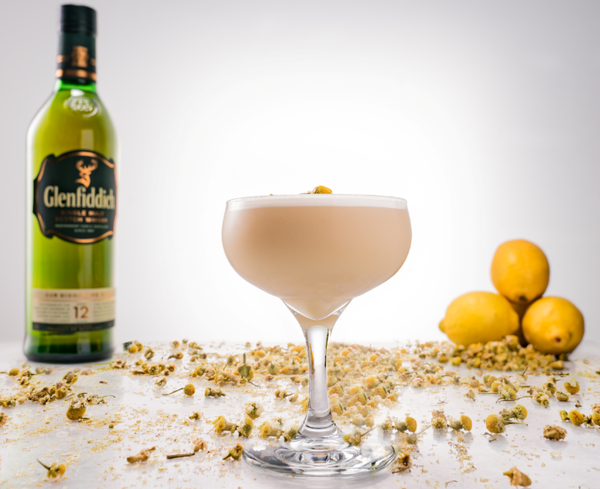 Ingredients:
2 parts chamomile-infused Glenfiddich 12 Year
1 part Unsweetened Lassi (Yogurt drink)
¾ part Orgeat
½ part Lemon Juice
Directions: To infuse the Glenfiddich, pour a bottle of Glenfiddich 12 into a pitcher. Add 20 grams of dried chamomile flowers (or 2 chamomile tea bags) to pitcher. Let stand 10 minutes. Strain, rebottle and label. Keep refrigerated. If you cannot find unsweetened yogurt drink. Add one part water to 4 parts unsweetened yogurt. Shake all ingredients over ice and strain.
---
Emily is Paste's Assistant Drink Editor and resident cocktail enthusiast. You can see what she's drinking right now by following her on Twitter @emily.