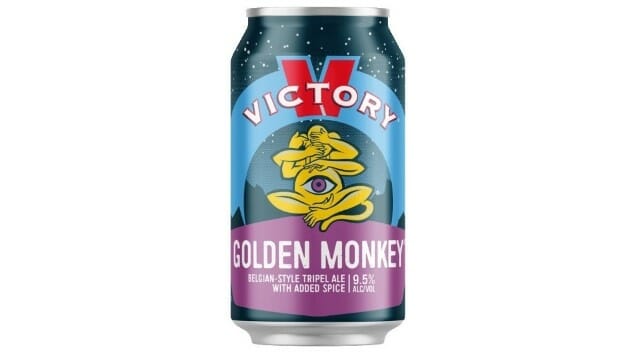 This essay is part of a series this month, coinciding with the concept of Flagship February, wherein we intend to revisit the flagship beers of regional craft breweries, reflect on their influence within the beer scene, and assess how those beers fit into the modern beer world. Click here to see all the other entries in the series.
There's no denying that history-laden Belgian beer styles provided the inspiration for countless homebrewers who later became professional brewmasters during the first and second waves of America's craft beer renaissance. Who knows how many key American breweries were first conceived, or saw their initial planning, over goblets of Belgian dubbel, or tripel, or quad? These beers, which we group loosely into the concept of "abbey ales" thanks to their ties to the monastic Belgian brewing tradition, were among the first genuine "secret handshakes" of the American craft beer world—rare imports that signified a beer geek had found his way to "the good stuff," of the sort that simply wasn't found in the U.S. craft beer scene of the 1980s and early 1990s. It wasn't until the mid-'90s that the brewing of Belgian beer styles really came stateside, thanks to the likes of Allagash, and Ommegang, and … Victory?
Yep, Victory Brewing Company of Downingtown, Pennsylvania. Today, beer drinkers are perhaps more likely to think of the company for its venerable hoppy ales (they also make some classic German-style lagers), beers such as Headwaters, HopDevil or DirtWolf, but Victory is also the rare American brewery that was built largely via the success of a Belgian-style ale—a tripel, to be precise. We're talking, of course, about Golden Monkey.
Golden Monkey feels like a case of "right place, right time," except you can also add "right marketing" as well. Arriving in 1996, it entered a scene where the rank and file craft beer drinkers, and those flocking to the scene for the first time, had never encountered anything like it before. Not only were these spicy, fruity, boozy Belgian ales a mystery to those drinkers in general, but so was the idea of a light-colored beer that packed anything close to the oomph contained in Golden Monkey. It would have been unique in both a flavor sense, and in the fact that its well-hidden 9.5% ABV could quite easily put you on your butt. I can only imagine that a whole lot of incidents in late '90s Pennsylvania began with something along the lines of "I don't get it, I only had three Golden Monkeys."
That name, in fact, feels critical to the way this beer became a flag-bearer for the style. Unlike so many other breweries, it seems like Victory didn't necessarily lean into the Belgian or abbey-centric nomenclature or iconography when selling their tripel. "Golden Monkey" projected fun, playful naughtiness, rather than the staid, history-backed names of the classic Belgian abbey ales, such as St. Bernardus, Westmalle or Rochefort. One gets the sense that Victory wanted customers to simply think of that intoxicating nectar they tried last weekend as "Golden Monkey," regardless of what else they knew about it. There was always time to learn about the history of "Belgian-style tripel" later, after all.
Regardless of the strategy, it worked: Golden Monkey became a runaway success, and one of the strongest beers in terms of ABV that you could consider to be the "flagship" of a top-50 regional craft brewery. And more than 20 years later, that's still just as atypical today, or perhaps even moreso. I mean really, how many other breweries do you know with widely distributed flagship Belgian tripels? Is there even a comparable beer, in terms of how important Golden Monkey has been to Victory's bottom line? Note also, the continued success of Sour Monkey, the flagship's tart sibling.
That's one of the things I've enjoyed about this series: The acknowledgement of flagships that utterly defy the conventional mold for what is typically a brewery's most popular beer. With that in mind, let's re-taste some Golden Monkey.
---
Tasting: Victory Golden Monkey
Victory says the following in describing their flagship tripel:
Nose is loaded with Belgian yeast character of banana and clove, with an equally fruity body balanced with a light, earthy hop character. Savor notes of orange and spice followed by a dry finish.
It should be noted that when it comes to certain Belgian styles such as saison and tripel, the addition of dry spices is considered just as valid a technique as achieving spice notes/phenols through Belgian yeast alone … although the route of added spices seems to have become more rare among American brewers in more recent years. A can of Golden Monkey doesn't specifically note how it's incorporated spices, beyond the fact that it's described as "Belgian-style tripel with added spice."
On the nose, Golden Monkey initially presents as sweet and estery, with big impressions of banana bread and clove. Slight booziness is present if you're looking for it, giving way to fresh bread crusts and spiced pear. It smells bang-on for style—fresh and fruity, without too much clovey dominance.
On the palate, I honestly enjoyed the hell out of this one. Banana bread, vanilla custard and clove are what I noted first, followed by slight booziness and just the tiniest bit of hop bitterness, which provides a modicum of balance and a little boost to drinkability. It's quite fruity, but only off-dry in terms of sweetness, with slight bitterness and a finish that increasingly drifts in the direction of spice—I'm reminded of coriander or grains of paradise, and I assume that one of the two is involved here.
What I'm most surprised by, though? How truly legitimate this beer tastes to so many of the classic Belgian examples I've consumed over the years. Tripel has never necessarily been a favorite beer style of mine—I'd take dubbel or quad before it, most of the time—and as such, it had been a good while since the last time I'd tasted Golden Monkey. But having it now, it strikes me as vivacious, flavorful and well-balanced … and if you told me that it was the product of a classic Trappist brewery in that moment, I wouldn't have doubted it for a second.
It's funny to think, back in the late 1990s, what East Coasters must have thought when they first started downing shaker pints of this beer in sports bars and bowling alleys. It's safe to say that they probably didn't know what they were getting into at the time, but I'd wager that many of those curious souls ended up as craft beer geeks for life as a result.
---
Jim Vorel is a Paste staff writer and resident craft beer geek. You can follow him on Twitter for much more drinks writing.