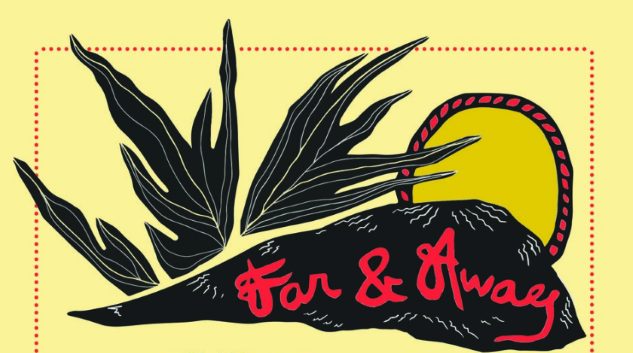 The year is 2012, and the craft beer boom is at its zenith, with massive year-over-year growth and money rushing into the sector. Matt Brynildson, the highly respected brewmaster for Paso Robles' Firestone Walker Brewing Co., arguably the best regional craft brewery in the country, is approached with an offer from a local organization. They tell him they want to invest in a Firestone Walker beer festival, set in Paso Robles—a celebration of the city and the brewery's success.
Brynildson's response? In his own words, it was "That sounds like an awful idea."
Unexpected, perhaps, by the potential sponsors, but not necessarily unexpected by beer geeks at the time. By 2012, the beer community was beginning to mature—most of the people involved had certainly seen their share of beer festivals. There was no shortage of events bringing together huge numbers of breweries. And most of those events weren't exactly the kinds of festivals that Brynildson wanted to be attending. In fact, he referred to them as "parking lot shitshows."
"At that point there was just a ton of beer fests all over the place," said a reflective Brynildson, looking back on the landscape from seven years ago. "They probably started with the best intentions, but they turned into big drunkfests. Brewers didn't show up to them, which left distributors just pouring all of their partner brewery products. There wasn't any reason to go to most of them, from a brewer's perspective. They'd lost their soul! Just someone saying 'beer fest' sort of made me feel anxious, with a few big exceptions."
But the locals were undeterred. "What would it take?" they asked Brynildson. "If you could design a festival the way you wanted it, how would you do it?" And so Brynildson told them.
"I said you couldn't afford it," he recalls. "I said we would invite international brewers from all over the world, and take care of their travel expenses, and ship beer cold from all over the world. I said it would be more a celebration of the brewers coming together than anything else, and that it wouldn't include distributors or wholesalers. I thought I was making an unobtainable list of demands, but he just says 'oh yeah, well we can do that!'"
And thus, the Firestone Walker Invitational Beer Festival was born. From its first year in 2012, it's been one of the best and most memorable experiences a beer drinker can buy a ticket for. I should know; I've been there the last four years, courtesy of Firestone Walker itself, writing up lists of the best beers I sampled during a festival where the average level of quality is incredibly high. In comparison with the likes of the Great American Beer Festival … well, there really is no comparison, to be honest. Where events like GABF are cosmopolitan and all-encompassing, designed to overwhelm the attendee with the sheer scope of beer present, Firestone's festival is all about individual quality of each attendee. The brewery wants you to feel confident walking up to any booth, knowing that any beer present is probably superlative. It may have been a format designed with the visiting brewers in mind, but it proved just as awesome for attendees. Or as Brynildson puts it, "If you take care of the brewers, everything else sort of takes care of itself."
---
Rise of the Invitationals
Other craft breweries certainly weren't missing out on this new development, or the headlines that the FWIBF was getting. Slowly but surely, you began to see other "invitational-style" festivals pop up, often hosted by the very same breweries that Firestone had previously set out to gather together. There's Green City, the hyped event put on by NYC's Other Half Brewing, who I sampled for the first time at FWIBF. There's the upcoming, inaugural Far & Away festival (more on that in a moment) that Chicago's Half Acre is about to host this weekend, bringing a FWIBF-like format to the heart of the Windy City. Even Stone Brewing Co. hosts an invitational now, and events with similar structures can be found in Atlanta's Day of the Juice or Proof Brewing Co.'s Florida Tap Invitational. This is likely just scratching the surface—I'm sure there are plenty of others that I'm missing.
For Chicago's Half Acre Beer Co., makers of our #15 IPA the last time we blind-tasted 324 of them, their brand-new Far & Away festival represents an opportunity to build a signature event to showcase both the brewery and their city as a destination. A regular participant at the FWIBF, founder Gabriel Magliaro acknowledged the impact it had on how they chose to design this weekend's Far & Away—which still has a few available tickets, by the way.
"The Firestone fest is a special one, certainly," Magliaro said. "It's really cool to get invited to something like that, and it makes you feel like you're doing something right. We drew a ton of inspiration from that, really. We see it as a big responsibility to try to raise that bar they set, but also a responsibility to make our festival different and make it reflective of this place, giving a different experience to all the breweries that are coming to Chicago. So we decided to host it at Millennium Park, because we thought it would be unique to do the fest right at city center in a dramatic urban location—that's a big thing that should make it stand out from some of the other fests."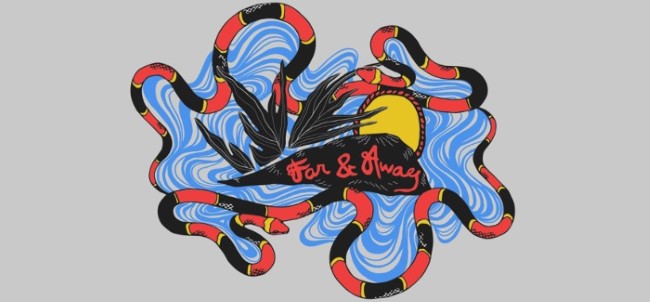 Magliaro was inspired by conversations he's had in recent years with other brewery owners and brewers, some of whom were cagey about the idea of traveling to Chicago.
"We go to all these festivals, and so often we get that response of 'Chicago, ooh, great city but seems dangerous!'" Magliaro said. "I hate hearing that, so this was an opportunity to bring a lot of these brewers to Chicago and have them find their own examples of how this place isn't some cesspool."
And so, Far & Away is meant to introduce many of those brewers to a city they've never visited—one that is conveniently now home to several newly award-winning young breweries. In particular, Eris Brewery & Cider House, Corridor Brewery, and Alarmist Brewing in Chicago all just took home medals in the newly created "juicy IPA" or "juicy DIPA" categories at GABF, with Alarmist claiming the most sought-after medal of the festival: Gold in "hazy/juicy IPA" for their flagship Le Jus NEIPA. Brewers will have an opportunity to sample many of those beers at a private Half Acre party, in advance of the festival.
Meanwhile, the festival is also a recognition of Half Acre's growth since it began in Chicago some 11 years ago, around the same time as similarly growing contemporary Revolution Brewing. The two breweries seem symbolically linked, in the sense that they both stepped in to fill the roles of larger, widely available (in the city) Chicago craft brewers after the 2011 acquisition of the beloved Goose Island, which left many Chicago beer geeks disenchanted. Half Acre in particular has expanded greatly in the last two years, building a new northside production brewery and watching what was once a tiny business grow to one with more than 120 employees, making 50,000 barrels per year. As Magliaro observes, "we're not really that nimble little thing anymore," but that's exactly the point—and the Far & Away festival is intended to hammer that point home, that Half Acre is "Chicago's brewery."
"One of our core principles is that we want to be a leading Chicago brewer, and to be out in front of what it means to be a leading brewer here," he said. "I think at this point I can say that we did accomplish that."
And then of course, there's just the fun of attending a fest with such a high-quality lineup, one that includes the likes of 3 Floyds, American Solera, Arizona Wilderness, Fonta Flora, Jester King, Monkish, Other Half, Sante Adairius, WeldWerks … and of course, Firestone Walker. All of the breweries in attendance have some kind of connection to Half Acre, whether it's simply mutual admiration or deeper friendships.
"For attendees, it's about the quality of the collection of modern beer," said Magliaro. "It's about beer that is on the forefront of what beer is today. If you're a consumer, you have to love that. And for us, it's an opportunity to connect the dots regarding our personal relationships. We travel to a whole lot of different breweries and try a whole lot of different beers. We are fans ourselves, and we have this web of friendships and fandoms that we want to highlight."
That web includes the likes of Founders Brewing Co., which Magliaro wouldn't consider disqualifying on the basis that the brewery doesn't qualify for the Brewers Association definition of "craft," following their 30 percent acquisition by Spanish brewing conglomerate Mahou San Miguel. Instead, the owner says "you can span that ownership stuff by having a genuine role within the community of breweries. Still, there's no AB breweries in there."
Brynildson, meanwhile, is proud to receive some measure of credit for the increasing popularity of the "brewery invitational," even as the concept expands into new territories. He pins the magic number, at least for the FWIBF, at around 50 breweries—enough for attendees to stop by nearly every booth in one long afternoon, without the experience becoming "diluted" by simply having too many choices. And in my experience, he's right—an invitational with a quality guest list tends to make for a great festival.
"It's such a better experience for everyone when the brewery ownership and brewers themselves are there at a festival," he said. "They invite their closest friends, their best brewers, to come along. They want to showcase their best beers for each other. It creates such a different vibe, and that's what it's all about."
---
Jim Vorel is a Paste staff writer and resident beer guru. You can follow him on Twitter for more drink writing.