We received a small crate of moonshine recently from American Born, a distillery out of Nashville, Tennessee that makes three different expressions—a 103-proof corn based shine that is surprisingly smooth given the potency and lack of aging, a sweet tea-flavored moonshine and an apple-pie flavored moonshine. While the Original shine is plenty good for sipping over ice, moonshine is really best when mixed into cocktails. And mix we did, trying out a number of really simple drinks that you can make at home with ingredients you probably already have on hand. Here are our five favorite moonshine cocktails, all of which happen to be perfect for warm weather sipping.
Mickey Mickleson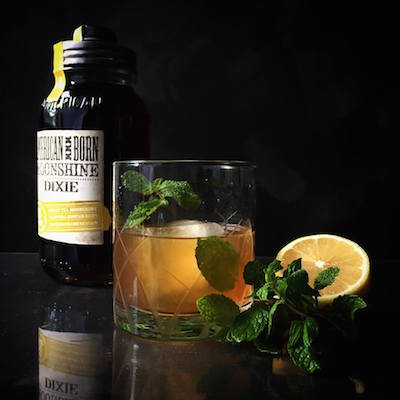 Recipe/photo from American Born Moonshine
Ingredients
2 oz. American Born Dixie (sweet tea flavored moonshine)
1 oz. lemonade
Fresh mint
Directions: Muddle a few leaves of fresh mint on the bottom of an Old Fashioned glass. Add moonshine and lemonade, stir, add a big ball of ice.
---
Watermelon Mint Shine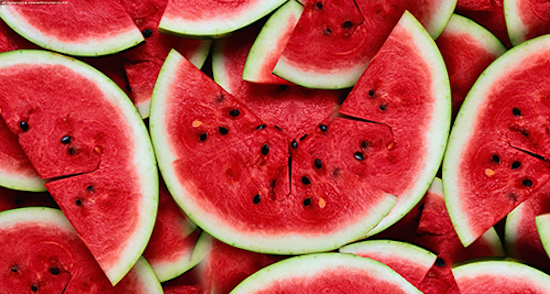 Recipe from Dark Corner Distillery
Ingredients
2 oz. moonshine
1 oz. agave nectar (simple syrup if you can't find it)
3 chunks of watermelon
3 lime wedges
5 mint leaves
Directions: Muddle the mint leaves, lime wedges and agave nectar in a mixing glass. Add ice, watermelon and moonshine and shake vigorously. Strain into a Collins glass. Garnish with a mint sprig and watermelon slice.
---
Salty Apple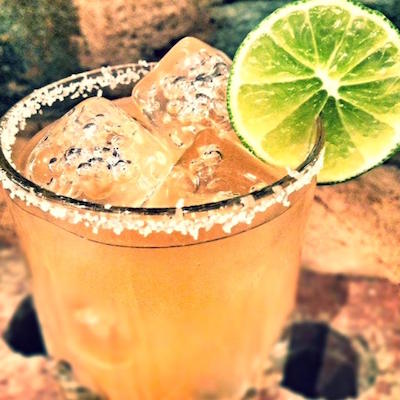 Recipe from Dark Corner Distillery
Ingredients
2 oz. Apple Pie moonshine
2 oz. Grapefruit juice
Directions: Build the cocktail in a salt-rimmed Old Fashioned glass over ice. Stir, and garnish with a lime wheel.
---
Ginger Snap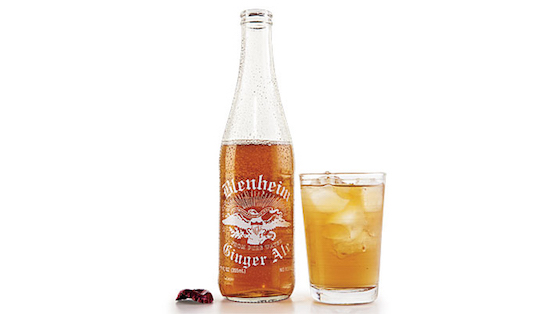 Photo from Fizzyzist.com
Ingredients
2 oz. Apple Pie Moonshine
4 oz. quality ginger ale (try Blenheims, for the spice)
Directions: Build cocktail in a Ball jar with ice. Stir, and garnish with a slice of green apple.
---
Moonshine Margarita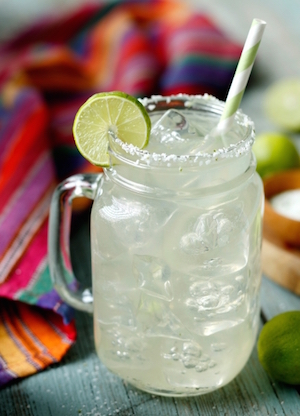 Recipe and photo from Ole Smoky Tennessee Moonshine
Ingredients
2 oz. moonshine
1 oz. lime juice
1 oz. simple syrup
1 oz. triple sec
Directions: Put all ingredients into a shaker with ice, shake vigorously. Pour over ice in a salt-rimmed Ball jar. Garnish with a slice of lime.
---