Once sold at farmers' markets in tiny batches, BrewDog's rise to brewing stardom has been meteoric and not undeserved. Now with bottles and bars hitting every country you can think of, the Scottish masters of fresh, fun, high quality beers can rightly claim to be one of the true industry success stories.
But what about the rest of Scotland?
Truthfully, the country's craft beer scene has never been more buoyant. Big, bold beers are now being brewed everywhere from the nation's tiniest isles and villages to the scenic cities and towns. Gone are the days where you had one (poor) Scottish choice behind the bar, so with this in mind now's the perfect time to examine which of BrewDog's compatriots could challenge them for their Craft Beer Crown.
Brewmeister Black Hawk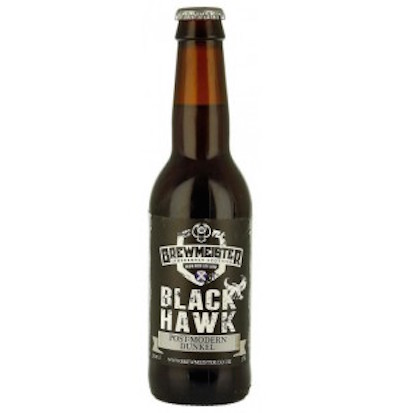 In terms of branding and market position, Brewmeister has often felt like a bargain bin BrewDog. Yet when it came to their beers (some dubious super-strength attempts included) they were found to be light years behind their obvious inspirations. After a shaky start though, they're improving and this bitter, chocolate-heavy dunkel is more than enough to suggest good times could be ahead.
Cromarty Brewing Co. Red Rocker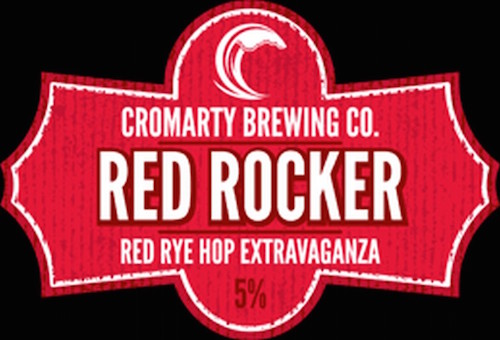 Arguably Scotland's best kept secret, this red rye ale is a dark delight. Heavily hopped and full of solid Scottish malt flavours, it's a perfectly balanced combination of the nation's dark ale signature style and contemporary big, brash hoppy brews. Slowly building up a following across the country, Cromarty's roster may be small, but every beer they do oozes quality and character.
Drygate Bearface Lager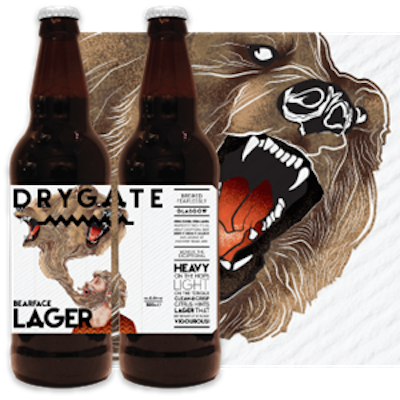 Opening last year, Drygate has quickly grabbed fridge space alongside the likes of BrewDog thanks in no small part to their handsome, if hipsterish, labelling. The beauty isn't skin deep though, and this ambitious Glasgow Brewery can certainly carve a niche in the market if they can expand on their solid launch-day beers. Alongside an Apple flavoured ale and decent IPA, this citrus spiced lager is an effortless entry level offering aimed at those looking to start their exploration of craft beer.
Pilot Beer Iced Tea Ale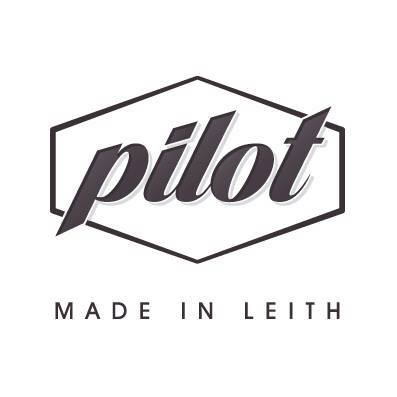 Pilot Beer may be young, but they've already managed to put together an eclectic enough selection of ales to suggest they'll be anything but bland. This golden, softly citrus offering is dangerously drinkable despite its almost unnatural marriage of Earl Grey tea and Amarillo hops. Their wheat beer and stout are equally ambitious, but no less impressive.
Tempest Brew Co. Brave New World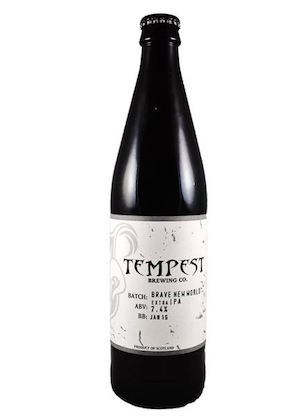 Not far from the English border is Kelso, home to Scotland's most progressive, experimental and exciting young brewery (Brewdog aside, perhaps). Fond of big flavours, heavy hopping and high alcohol volume, Tempest has built a following so dedicated they sometimes seem unable to keep up with an ever increasing demand. Brave New World is possibly the best of their impressive range. Tropically fruity, brilliantly bitter and deceptively dangerous, this IPA is as good as anything out there. Just don't drink it for breakfast.
Black Isle Blonde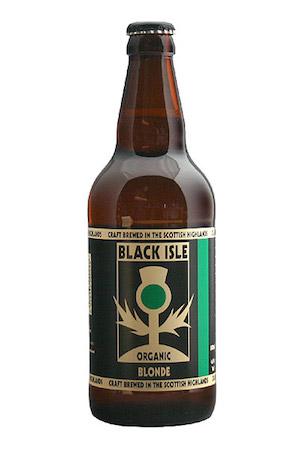 A lager-style beer from an organic brewery in the Highlands, this Blonde has travelled in volume way beyond its rural northern base. Golden straw in color, thirst quenching and fresh but with a notably biscuit-like maltiness, this is regarded by many as among the best all-rounders the country can currently offer. Currently doing a good job of displacing the commercial old guard from pubs and bars across Edinburgh, expect to see it making an even bigger mark in 2015.
Stewart Brewing Radical Road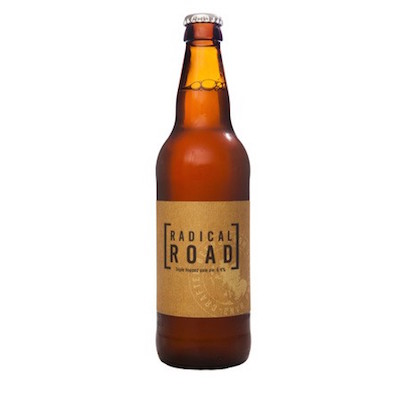 An epic, fruit fused beast of a brew, Radical Road has become an accidental classic after being brewed as part of a limited run. It says a lot of Stewart that they've managed to marry a range of pleasant crowd pleasers with beers of immense complexity. Scotland's best all-rounder? Perhaps . . .
SIX°NORTH Four Saisons



Rather than look to BrewDog and American equivalents for inspiration, SIX°NORTH has taken to brewing damn good Belgian style beers on Scotland's rugged northeast coast. Four Saisons is snappy, refreshing and almost completely alien to the Scottish market. Their bar in Aberdeen is also easily among the UK's best for beer.
WEST St Mungo Lager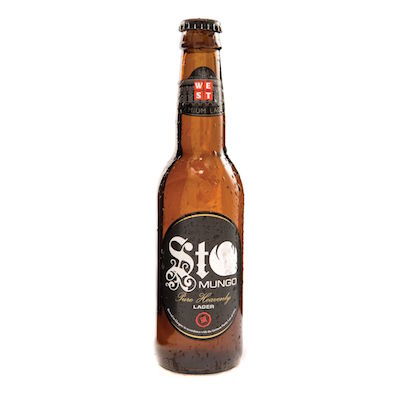 Brewed in accordance with German purity laws, WEST's beers tend to be more closely aligned with traditional European styles than those being developed by their peers. Named after Glasgow's patron saint, this flagship brew is a crisp and clearly superior alternative to the city's more famous mass-produced equivalent.
Windswept Wolf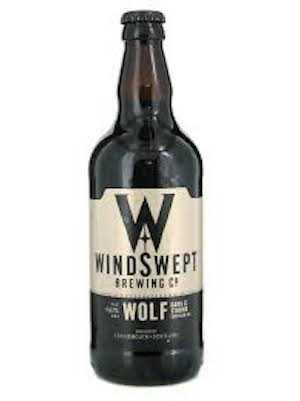 Older Scottish breweries have a (bad) habit of naming their beers after famous battles and historic heroes. This has often been with an eye on export markets who want to enjoy the sort of beer they'd imagine Braveheart imbibing. Wolf manages to make reference to an ancient villain who burnt the local town of Elgin without feeling the need to adorn the bottle with caricatures of men dressed in chain mail. This complex and chocolatey dark ale is winning fans without consciously courting traditionalists and tourists. Nicely done.
Williams Brothers Joker IPA



Internationally, Williams Brothers are famed for their unique take on historic Scottish beer styles and ingredients, yet it's their contemporary creations that are earning them plaudits in their homeland. Clean and hoppy, Joker IPA may not be their most inventive, but it's rapidly becoming their signature pub offering. As one Edinburgh septuagenarian noted to me in a bar recently; "What the hell did I drink in here before this came along?"