Rick the Jewels: This Rick and Morty/Run The Jewels Hoodie Combines Everything We Like
Images via Daylight Curfew
Design
News
Run The Jewels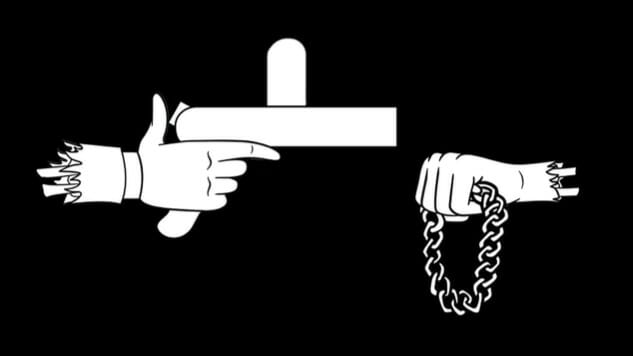 Summer isn't exactly hoodie season—especially not here at Paste's Georgia headquarters—but a new collaboration between two national treasures in Rick and Morty and Run the Jewels has us reconsidering. "Rick the Jewels" have teamed up with Los Angeles-based fashion label Daylight Curfew to offer up a limited-edition hoodie that features RTJ's classic gun-and-fist hand gesture in the style of Rick and Morty, portal gun and all.
Preorders for the hoodie open on July 28 at noon EDT, and orders start shipping on Aug. 28. You can RSVP via Daylight Curfew here to get on the advanced list and receive links to all of their releases an hour ahead of the rest of the populace.
Rick and Morty makes its triumphant return on July 30, and Run the Jewels are out on a massive tour in support of their latest album, RTJ3. In addition to their previous team-ups with Run the Jewels and Rick and Morty, Daylight Curfew have collaborated with Adult Swim, Adventure Time, Autolux, DJ Shadow, Toonami and more.
Scroll down to get a better look at the beautiful clothing baby Rick the Jewels made.