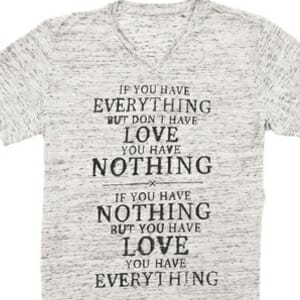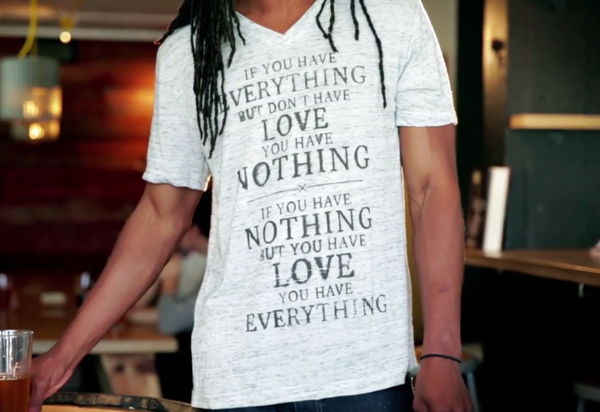 Photo via Invisible Children
A few years back Ben Lovett, who plays the keys and accordion for Mumford and Sons, received an email about Invisible Children nonprofit founded with the goal of educating the public about Joseph Kony and the atrocities of the Lord's Resistance Army. Lovett was touched and inspired by the message of Invisible Children and has worked with the program ever since, including performing with Mumford and Sons at a 2011 benefit concert held in Austin.
Now Lovett is helping in a new way, through a t-shirt design that also means a lot to him. In a Behind the Design video released by Invisible Children, Lovett reveals that came up with the saying that graces the tee ("If you have everything but don't have love you have nothing; and if you have nothing but you have love, you have everything") from an important conversation he had with a friend over a pint. He chose the font from an antique ticket stub to Africa, and lo and behold, two versions of his tee—one targeted for men, one targeted for women—are now for sale at the Invisible Children online shop. All funds go towards protecting and rehabilitating people children affected by the LRA.