Elise Swopes: Winter's Unlikely Muse
Striking Scenes From a Photoshop Mix Phenom
Photos courtesy of Elise Swopes
Design
Features
Elise Swopes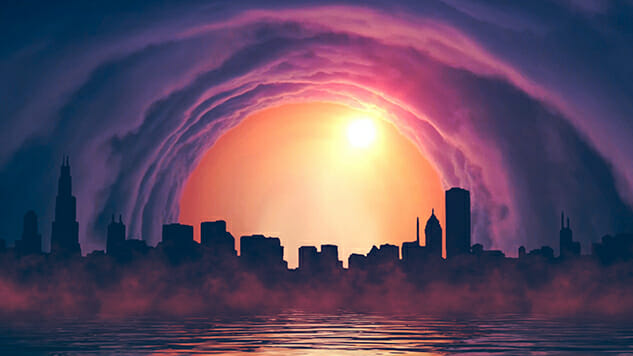 Elise Swopes loves the winter. Most of us go into hibernation mode as the temperatures drop. But Swopes hits the streets to shoot photographs that will later be turned into surreal, dreamlike scenes. She uses only an iPhone and two mobile apps, Adobe Lightroom for Mobile and Photoshop Mix, to create her otherworldly art.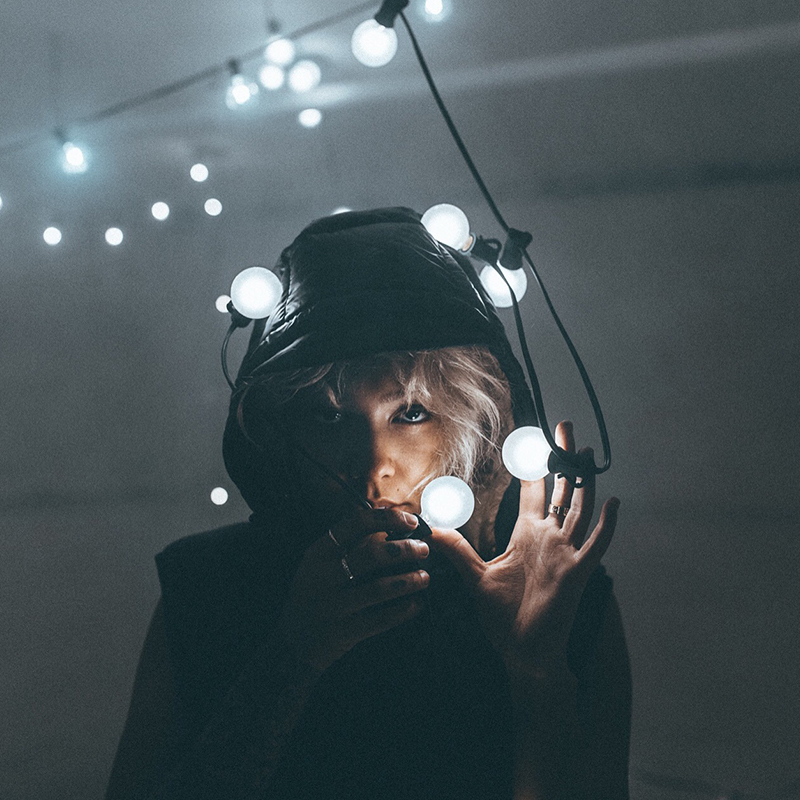 Swopes told Paste that the seasonal slowdown actually inspires her to bundle up and head outside, the empty stillness giving her more room to create.
Once spring arrives there will be more expectations and pressure on the prolific Instagrammer. She travels non-stop for creative collaborations with brands like Adobe, Canon, Google, sharing her work with a massive following along the way.
Like many early adopters of social media platforms like Instagram, Swopes elevates new media art as a worthy genre in and of itself. Since the new media pace is always instantaneous and high energy, any excuse to shoot in perfectly still environments is a welcome one. And so is the opportunity to get cozy when she edits the photos later on her iPhone and, occasionally, her iPad.
We were fascinated by the otherworldly skyline tutorial video Swopes made in partnership with Adobe and The Bully Project Mural, a digital destination where people can share art, stories, and perspectives about bullying, its impact, and how we can help stop it.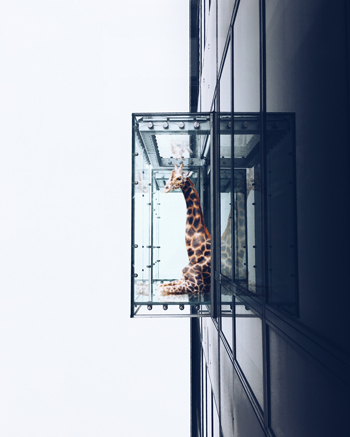 City skylines washing into waterfalls and giraffes in unexpected cityscapes are two of her signature elements. The photos are best described as whimsical, but by using high-fidelity photo compositing apps the execution results in strikingly lifelike scenes. The city-dweller is happy to call Chicago her home, but enjoys the thrill of digitally combining the urban landscapes around her with altogether unexpected bursts of mother nature.
Her digital process varies slightly each day. Swopes takes photos wherever she goes, collecting a wide variety of images she will later composite together on her iPhone. Sometimes it takes weeks before inspiration strikes, or before she's found and photographed the right companion image for compositing.
The artist first began her career as a graphic designer, primarily using Adobe programs like Illustrator on her desktop. She cites the fact that her entire creative process is now on smart devices as an example of how fluency in mobile technologies and a willingness to try new apps have become the new standard for graphic designers within just the last few years.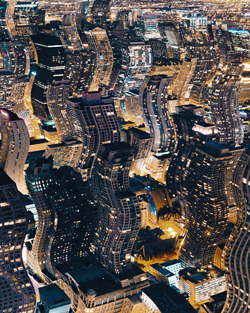 As she looks to the future, Swopes sees technology developing an ever more dominant role in the creation and distribution of art. Social media art has not traditionally been a "catch and release" process. The cycle is faster, shorter and not for the faint-of-heart. Artists used to spend an entire year creating work to be viewed for just one month in a gallery show. But now they can put on a parka for a walk through snowy Chicago, get inspired, take photos and instantly turn them into something magnificent with simple editing apps. Oh, and share the work instantly with others through social media. Desktop not required.
Swopes recently started selling her iPhone pictures through her website, which she links to directly from Instagram. The Adobe apps she uses keep the resolution high-quality throughout the processing of her work. We've seen her print poster-sized work that looks ever so lovely.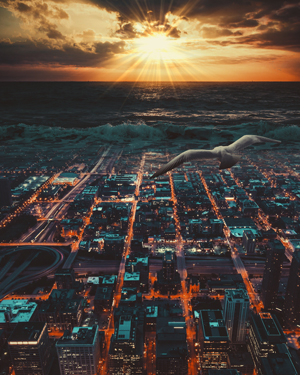 The entire body of work resonates with an ever-growing audience thanks to the imaginative landscapes, gorgeous color and clear vision behind each image. Swopes told us she loves the magic of having a viewer feel an emotion, of goosebumps rising on their skin when they see something wholly unexpected. Giraffe and city park. Porthole and skyscraper. She brings together the most unlikely of friends and yet, miraculously, they get along just fine. It's exactly the kind of view we need more of these days, and these shots are just the tip of the iceberg. You can see more of her wintery, ethereal work here.
Try Adobe Lightroom for Mobile and Photoshop Mix for yourself by downloading the apps on your mobile phone.
Android users will want to go here and here.
---
Carolina Mesarina is a regular Paste Arts contributor.