These eight everyday items are made from cardboard, mostly DIY, mostly recycled and entirely unique in this era of plastic-heavy product design.
1. Berlin Boombox:


The Berlin Boombox is a modern take on an old school product and it's eco-friendly to boot. Designed by Berlin-based Axel Pfaender, the boombox serves as speakers for an iPhone, iPod or MP3 player. It contains a single volume knob and awesome '80s-inspired graphics. The corrugated cardboard structure and sturdy handle should make it safe for obligatory shoulder-carrying.
2. Chipster iPhone Case and Wallet: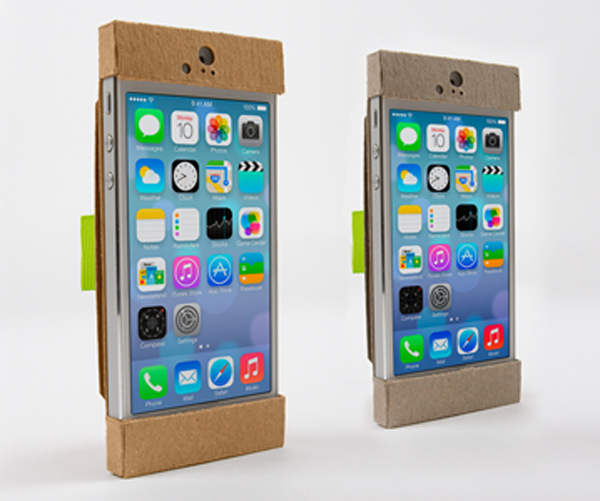 Handcrafted from 100% recycled chipboard, the Chipster iPhone case doubles as a wallet that has the capacity to hold your license and two credit credit cards—basically everything you need. It's technically made from chipboard, but it's close enough to cardboard and too cool not to make the list.
3. EDGE Clock: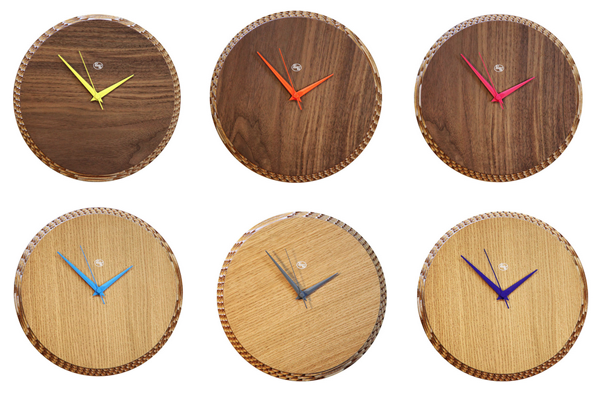 Liquidesign has an entire collection of cardboard furniture, the coolest and least costly of which is the EDGE Clock. It's made almost entirely from corrugated cardboard and features cut edges to expose the clock's innards.
4. IKEA Digital Camera: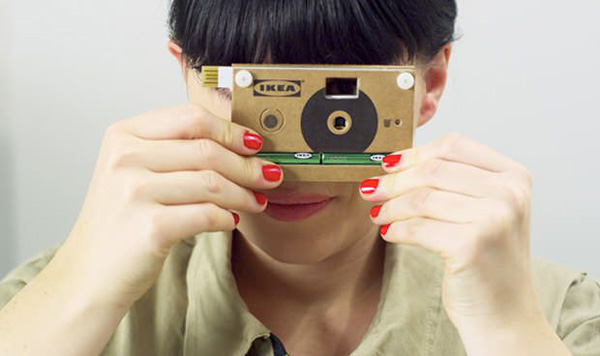 Once upon a time (specifically, 2012), IKEA designed what was the world's cheapest digital camera. It was called KNÄPPA and it was incredibly impressive and simple. Jesper Kouthoofd, KNÄPPA's designer, poked fun at the camera's functions in a video introducing the product. You could zoom by moving your arms in and out and image stabilization was achieved by placing the camera on a chair. It was made from a single piece of folded cardboard, contained a single circuit board, as well as a USB connector. Everything about the IKEA camera was awesome, except for the part where they stopped making it.
5. DIY Laptop Stand: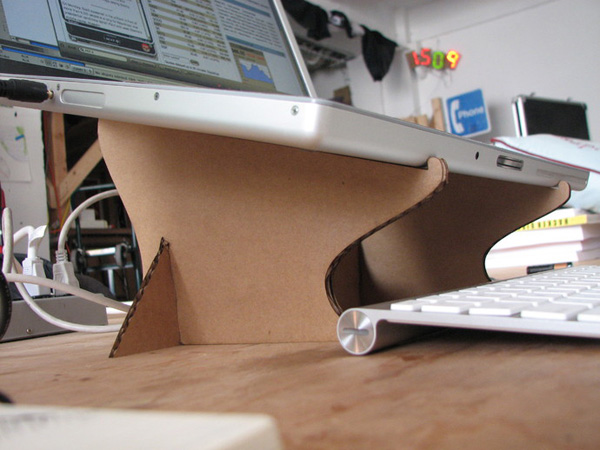 This three-piece DIY laptop stand is about as simple as it gets. Instructions for making your own are available on Thingverse and it's arguably the cheapest price you could pay for some legitimate ergonomics.
6. Giraffe Desk Lamp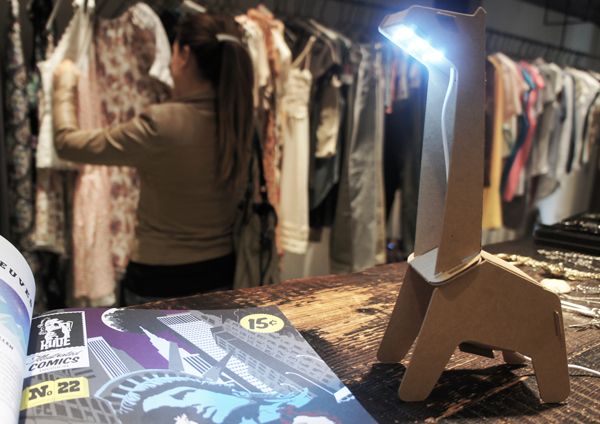 Product designer Eduardo Alessi created an entire line of DIY cardboard desktop items. The collection consists of five products shaped like different engendered animals, including this giraffe lamp. The design is meant to bring awareness to the impact consumerism has on animals and the environment.
7. Videre Pop-Up Pinhole Camera: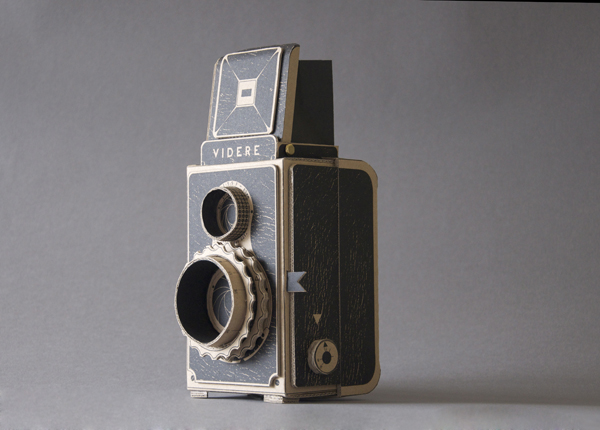 The Videre is a DIY pop-up pinhole camera designed by Kelly Angood. Her Pop-Up Pinhole Project was a wildly successful Kickstarter campaign that received nearly double its funding goal. You can order the cardboard camera kit just as soon as the project's online shop launches.
8. Samsung Cardboard Printer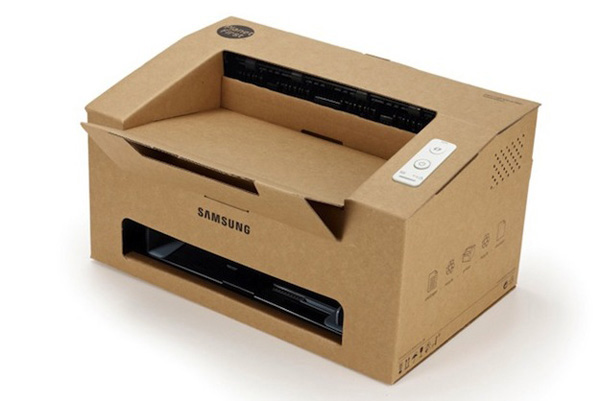 A printer that produces on the very item it's made from—they both come from trees after all. This Samsung Origami printer prototype has a cardboard exterior, which is eco-friendly, incredibly awesome and has us wishing for it to be real.