An ongoing debate within the art world is whether the design of museums upstage the art displayed inside. Can outstanding and unique architecture live harmoniously with the art within? Or do these new striking building designs dull the visitor's appreciation for the art? As for our opinion, the jury's still out! In the meantime, we put together a list of 10 places that will leave you questioning, "Wait…did I come for art or the architecture?"
1. Guggenheim Museum Bilbao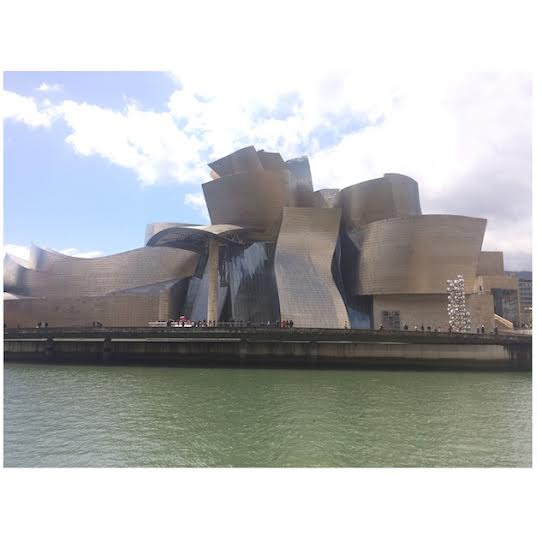 Photo via www.instagram.com/deanageorgas
Named by the World Architecture Survey as one of the most important architecture works since 1980, the Guggenheim Museum Bilbao is designed by none other than Frank Gehry himself, boasting daring curves that reflect the nature of the Basque countryside. The building connects shapes of stone, glass and titanium and is perched on the Nervión River so it often is said to resemble a ship and is best viewed from afar. If you aren't that into art but enjoy beauty, this museum is a must see for you!
2. Guggenheim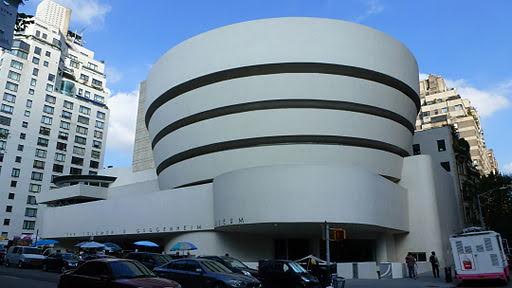 Photo via Stevenuccia
Founded in 1939 by Solomon Guggenheim and originally named the Museum of Non-Objective Painting, the museum changed to its current name in 1952. The museum moved to its current landmark building, designed by Frank Lloyd Wright, in 1959, much to the chagrin of the art world. Wright faced criticism for the unconventional design as many felt it would overwhelm the actual art that it was built to house. Shattering the convention of floors, this spiral masterpiece is a must-see for any art lover.
3. Mass MoCa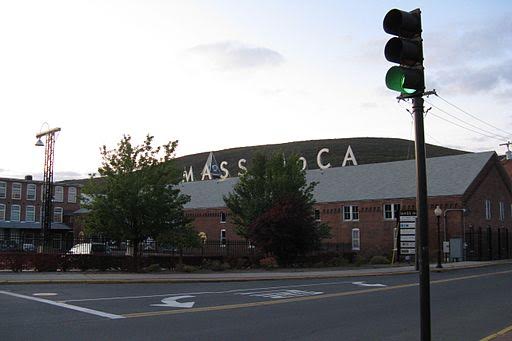 Photo via John Phelan
Taking up residency in a converted factory-building complex, the Massachusetts Museum of Contemporary Art is one of the largest centers for contemporary art in the United States. Once a cloth factory, the last company to be housed here was Sprague Electric Company that shutdown in 1985 due to local deindustrialization and leaving the site toxic enough to briefly be listed as a superfund contaminated site! Whoops. Wanting to pass on traditional museum settings to display large works of contemporary art, Williams College Museum of Art was led to these buildings and saw potential for what has now become Mass MoCa.
4. The Broad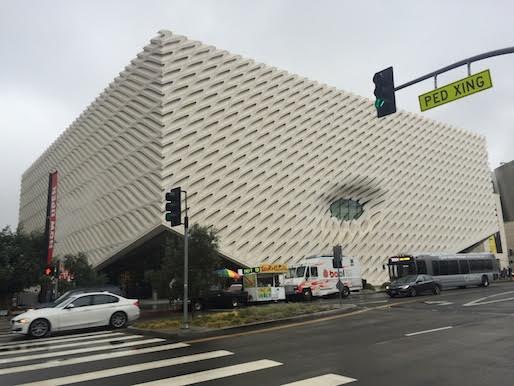 Photo via www.instagram.com/manishe
Located in Los Angeles, hosting the Broad art collection, this 2015 art museum was financed by philanthropist Eli Broad himself. After inviting architecture firms to participate in a competition, High Line park architects, Diller Scofidio + Renfro won out with a unique, slightly disruptive exterior that has been described as a "'veil' of perforated glass-fiber reinforced concrete" by the Los Angeles Times. Attracting a younger visitor than the average museum, The Broad offers free admission for any of those looking for a cheap date.
5. The Whitney Museum of American Art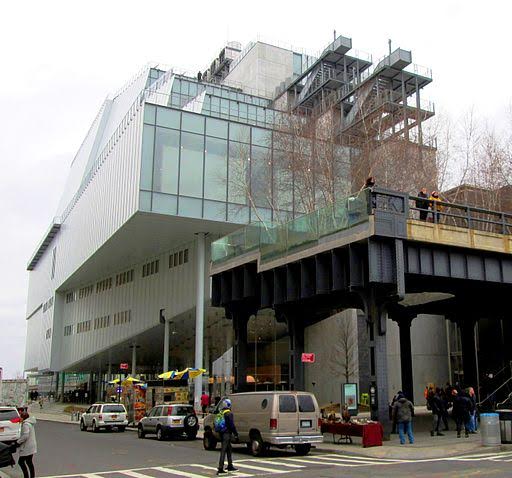 Photo via Beyond My Ken/Wikimedia Commons
The largest column-free museum gallery in New York City, this young building was created by architecture Renzo Piano. Creating both indoor and outdoor space, this downtown museum building design aims to create engagement with the already lively feel of the renovated meatpacking district. Aiming to fit in with the industrial nature of the neighborhood was important to Piano, which led him to create an asymmetrical building that fits into this contemporary neighborhood while retaining a strong character of its own.
6. Any Chelsea gallery space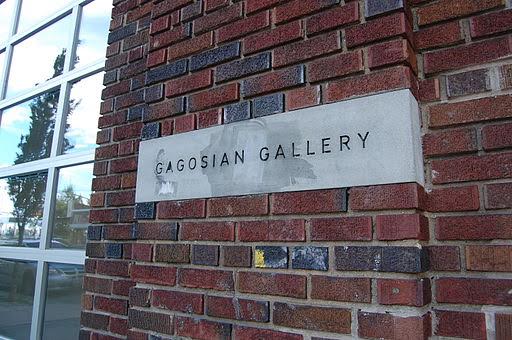 Photo via Buddy Crew
Once a vast land of gas fumes, warehouse storage and party scene leftovers, Chelsea is now a manicured wealthy neighborhood where art collectors go to play…and buy art, obviously. Checking out the converted spaces that still leave some raw traces of industrialism behind such as the lavish Gagosian Gallery or Bortolami Gallery that was once a taxi warehouse will be sure to leave you dreaming of lofty, art filled spaces that used to be affordable.
7.Museum of Contemporary Art Cleveland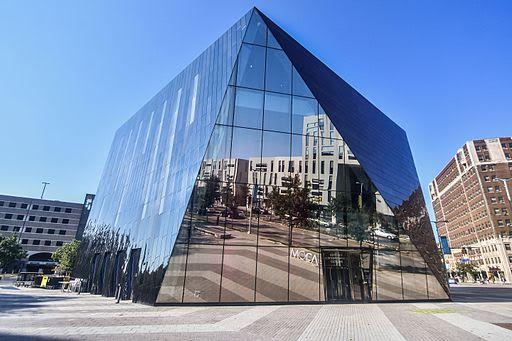 Photo via Erik Drost
The new MOCA building that opened in 2012 was designed by architect Farshid Moussavi. Inspired by a pyramid-like shape and made of reflective stainless steel panels, the museum has hopes to continue ushering in a new, more arts-forward time for the city of Cleveland. Increasing visibility as a cutting edge contemporary museum had been the goal of this building design and we can certainly say that this goal has been achieved.
8. Milwaukee Art Museum
Photo via Jonathan Choe via Flickr
This museum is actually made up of three buildings by three different architects, including the Quadracci Pavilion, which resembles a postmodern large-scale sculpture, that was completed in 2001 by Satnoag Calatrava. The pavilion has brought new light to the Milwaukee Art Museum, serving as a beautiful backdrop for photos (I know you're thinking about your instagram right now) and having been named as one of the best wedding venues by Conde Nast Traveler.
9. Isabella Stewart Gardner Museum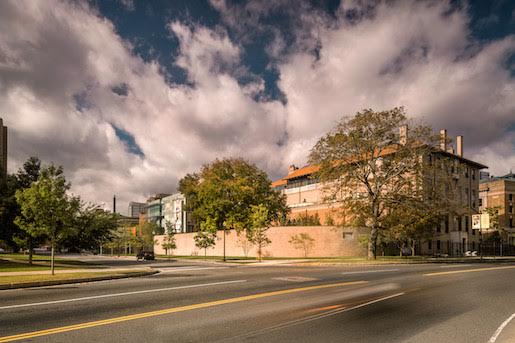 Photo via Nic Lehoux
Also known as Fenway Court, this museum is housed in a building that drew inspiration from the Venetian Palazzo Barbaro. Isabella Gardner, a leading art collector, bought land and then hired architect Willard T. Sears to build her vision and finally have a home for the vast collection that she and her husband had spent years collecting. Although antique elements are incorporated in the design of the original building, it was made from entirely new materials in 1903. The courtyard lackadaisically displays many works of art, giving an intimate feel to any museum visitor.
10. EMP Museum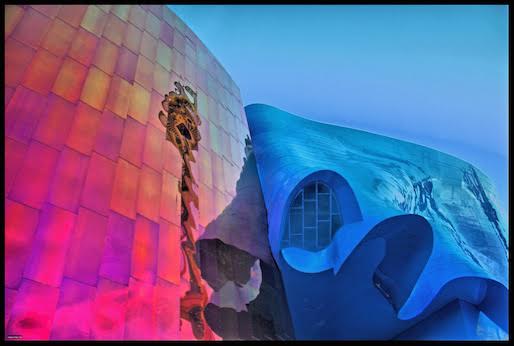 Photo via Andrew E Lassen via Flickr
This unique museum dedicated to contemporary culture, curates exhibits about everything from Jimi Hendrix to the world of Hello Kitty. Once again designed by architecture world celebrity, Frank Gehry, the design of the EMP Museum was inspired by Gehry cutting electric guitars into pieces to serve as building blocks for an early model of the building.