Exclusive Preview: The Archies Receive the Gospel of Chvrches in Their Third Issue
Main Art by Greg Smallwood
Comics
Features
The Archies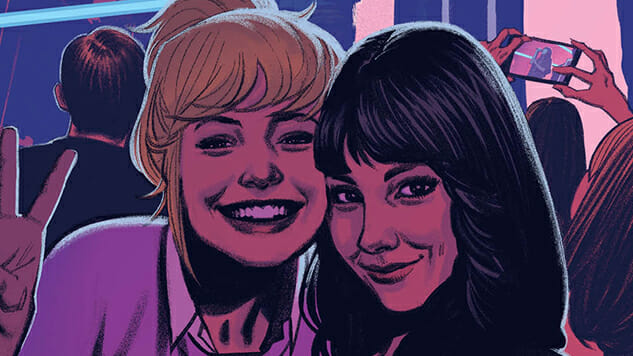 The new comic series The Archies has amplified the musical chops of Riverdale's favorite teens on a national stage. In the space of two issues, Archie (guitar/vocals), Jughead (percussion), Betty (guitar/tambourine/vocals), Veronica (keys) and Reggie (bass) have jumped into a van and hit a series of small clubs, learning the grueling nature of a road that demands perpetual touring for an inch of success. But more importantly, it gives pop culture's favorite kids a chance to bite off more than they can chew, focusing a property known for love triangles and burger binging into a fun road trip about pursuing distant dreams. Fortunately, the quintet is set to receive some big break(s) in upcoming issues that will feature cameos from established IRL bands. Glasgow trio Chvrches will open up the curtain this Wednesday in issue three, with members Lauren Mayberry, Iain Cook and Martin Doherty slipping into the comics panels for some necessary band mentorship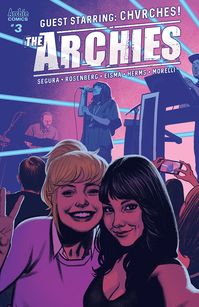 This candid musical fanaticism should come as no surprise given the creative team. Writers Alex Segura and Matthew Rosenberg and artist Joe Eisma have all experienced the beer-soaked stages of small clubs in their own musical projects. Segura's former group, Faulkner Detectives, played out of NYC for years and released an EP; their song "Fully Formed" even gets some love in this third issue as a new suggestion from Betty—catchy chord progression included. Eisma recalls his jam sessions and gigging in bands Bender and Sweater Dog, experiences that help inform the passion and poses of The Archies.
Chvrches' inclusion stems from a personal encounter Segura had with the band during their launch roughly five years ago. "I actually had the pleasure of meeting Chvrches years ago when they played a small gig in Manhattan, and they always stuck in my mind as a great group. I'd seem some of the art (Archies #3 variant cover artist) Jamie McKelvie did for them and it reminded me they might be a good fit."
And they absolutely are. McKelvie art-directed their animated video for "Bury It," and Eisma channels the electropop group's relentless energy and glamour. To preserve his bands' essences in an inky two dimensions, he also canvasses live shows at intimate venues and references clips online, funneling the mannerisms and stage presence into back-arching guitar solos and tambourine flourishes. On a more meta note, Mayberry's anecdotes of personal growth and transcending love gone awry could save Archie and crew a lot of trouble if they heed the lessons of albums The Bones of What You Believe and (especially) Every Open Eye.
Future cameos from The Monkees and Tegan and Sara have already been announced, but with the Archie cosmos stretching into Lynchian unease on the silver screen and outright horror in satellite comics like Afterlife with Archie, the likelihood of heavier bands popping up remains a likelihood. "In terms of vetting or deciding which bands we want, it comes down to just going for music we like and admire, because at the end of the day we have to craft a story and it's much easier when you're passionate about it," Segura explained.
"I've often said I would love to get BABYMETAL in the book," Eisma continued. "If anyone knows how to reach their management, let us know! I think Ghost from Sweden would be fun too—they're very theatrical and could really help The Archies on their stage show!"
Before the varsity-jacket innocents of Riverdale cross paths with masked Satanic shredders, check out an exclusive preview of The Archies #3 below, guest-starring Chvrches.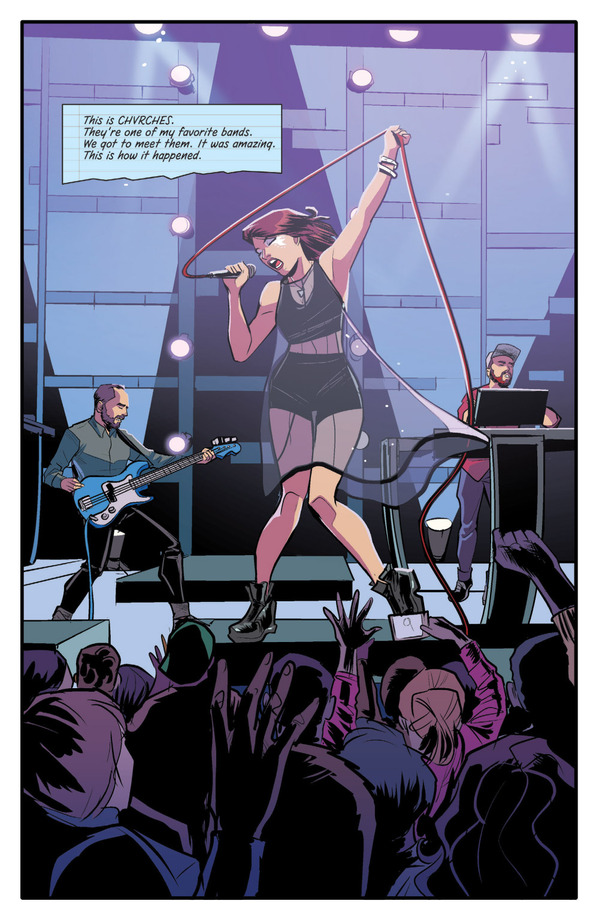 The Archies #3 Interior Art by Joe Eisma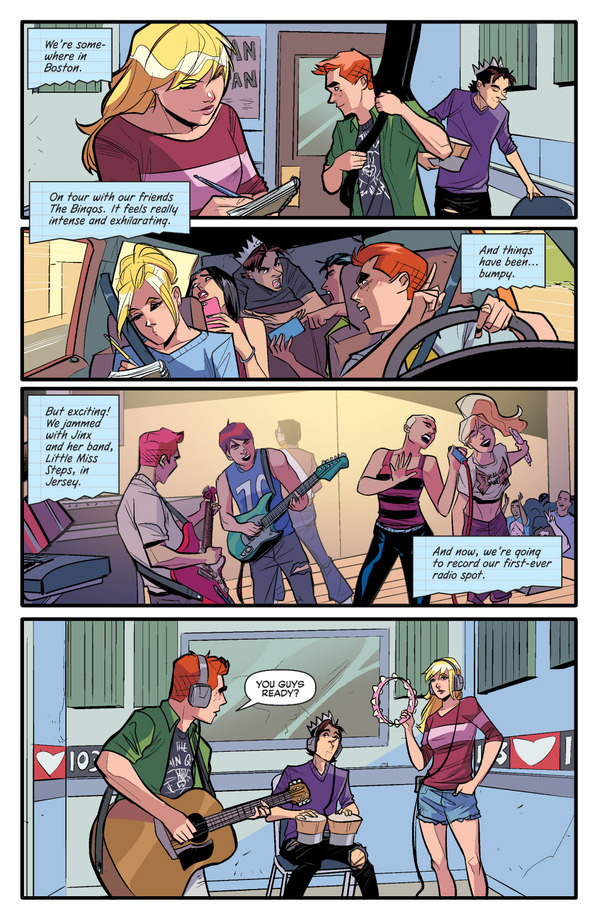 The Archies #3 Interior Art by Joe Eisma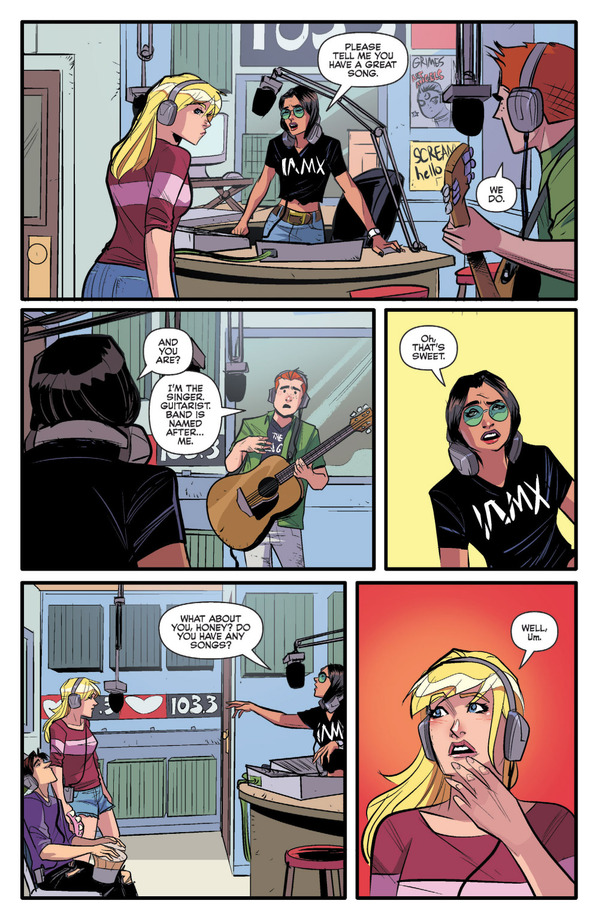 The Archies #3 Interior Art by Joe Eisma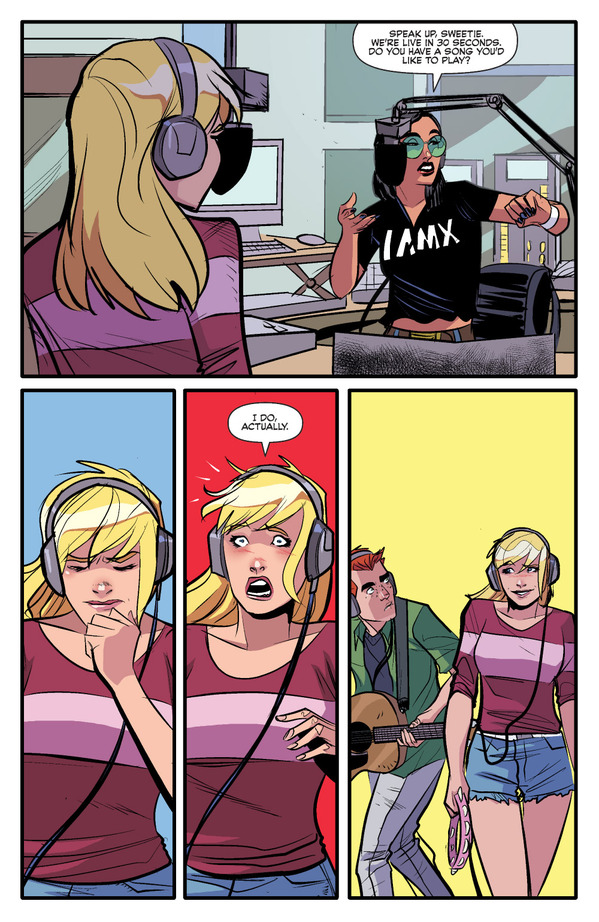 The Archies #3 Interior Art by Joe Eisma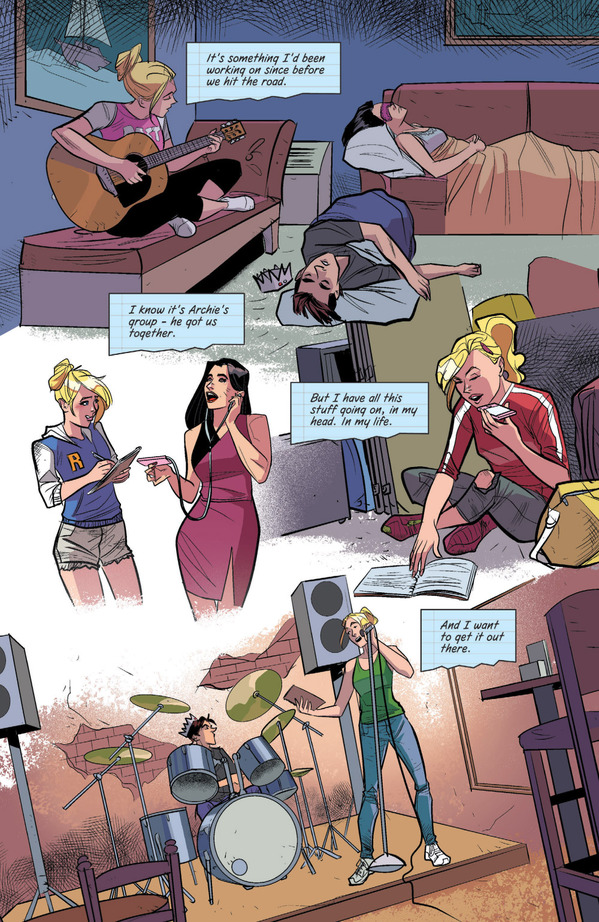 The Archies #3 Interior Art by Joe Eisma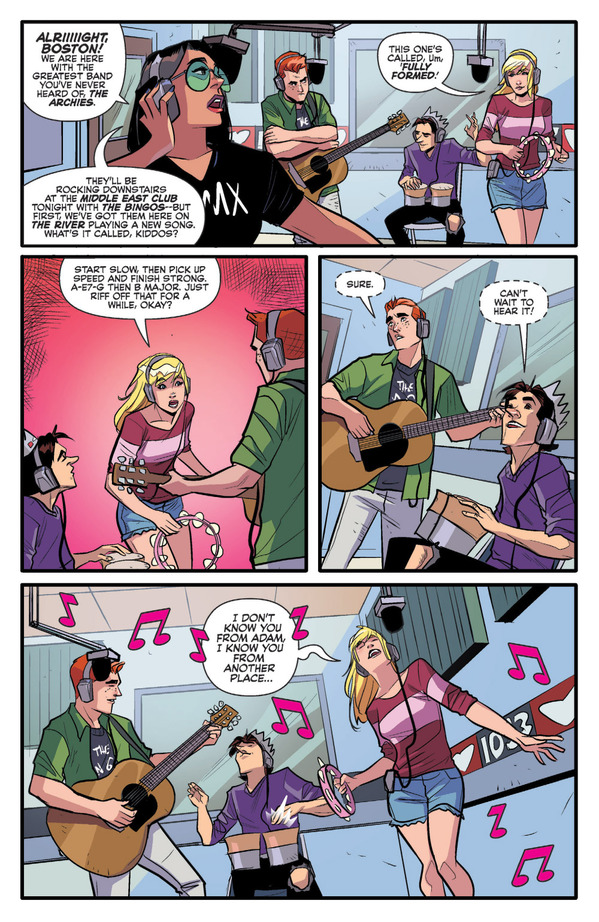 The Archies #3 Interior Art by Joe Eisma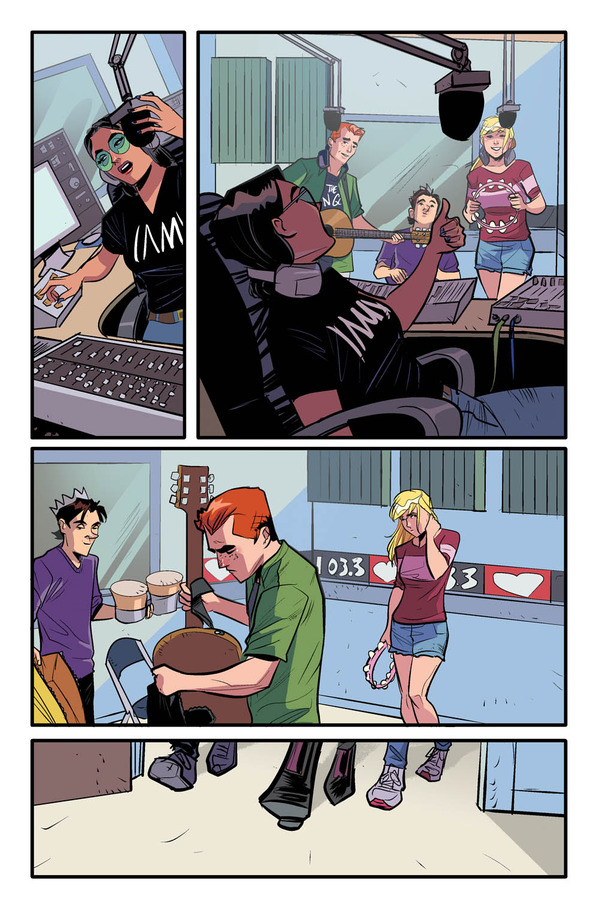 The Archies #3 Interior Art by Joe Eisma

The Archies #3 Interior Art by Joe Eisma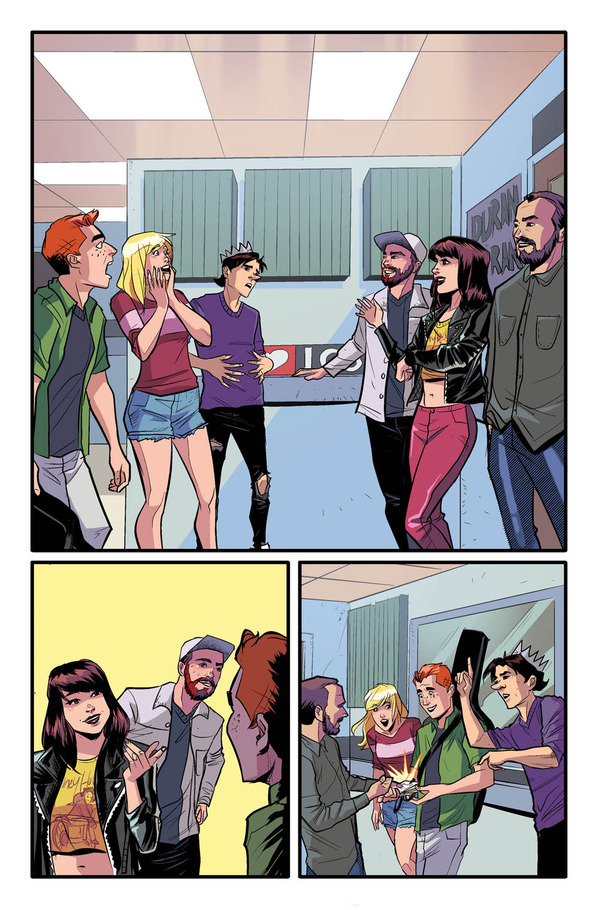 The Archies #3 Interior Art by Joe Eisma