Exclusive Excerpt: States of Mind Tackles Bipolar Disorder in Messy, True-to-Life Fashion
Humanoids' Latest Life Drawn Release is Timed for May's Mental Health Awareness Month
Art by Sebastien Samson
Comics
Features
humanoids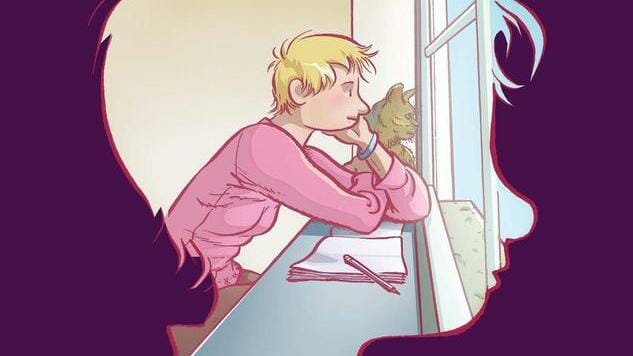 May is Mental Health Awareness Month, and part of addressing mental health in fiction is acknowledging that there is no one "right" story to be told about conditions like bipolar disorder. States of Mind, out in bookstores May 7th from Humanoids' Life Drawn imprint, is frequently messy and raw—just as often harrowing and heartbreaking as it is triumphant and uplifting. Co-written by veteran French creator Patrice Guillon and his daughter, Emilie Guillon, States of Mind is partially inspired by Emilie's own experience with mental illness, and features art from Sebastien Samson, who also wrote and drew My New York City Marathon under the Life Drawn banner. In advance of States of Mind's publication next week, Paste has an exclusive interior preview of Samson's art, including a resources page for readers who may want to learn more about mental health, or speak urgently with a trainer counselor.
Please note that themes in the preview may be difficult for some readers.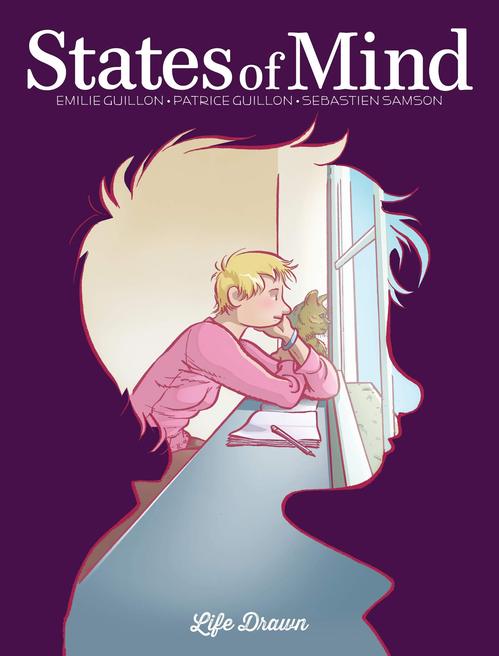 States of Mind Cover Art by Sebastien Samson
States of Mind
Writers: Emilie Guillon & Patrice Guillon
Artist: Sebastien Samson
Publisher: Life Drawn/ Humanoids
Release Date: May 7, 2019
In constant flux between the transient euphoria and utter despair of biopolar disorder, Camille attempts to decode her mind and treat her illness. However, she discovers that the will of the patient is not always enough to cure the ills of the mind, and the only way she can find a semblance of peace is when surrounded and supported, if not understood. It is this compassion which allows her to stay anchored in life, a buoy ebbing and flowing with the ocean. States of Mind's strength is in its unabashed and unapologetic account of the destruction and desolation that the disorder causes, but more importantly, the beautiful humanity and compassion that blossom in its wake.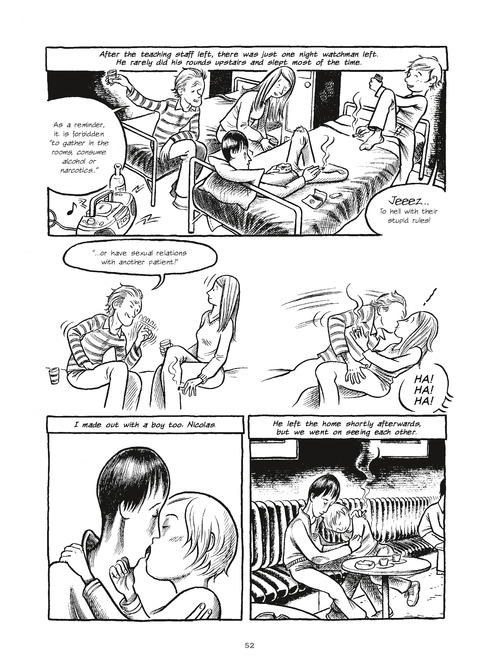 States of Mind Interior Art by Sebastien Samson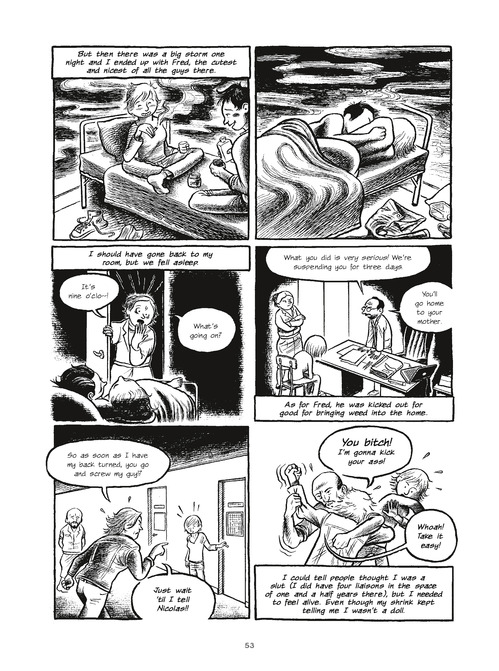 States of Mind Interior Art by Sebastien Samson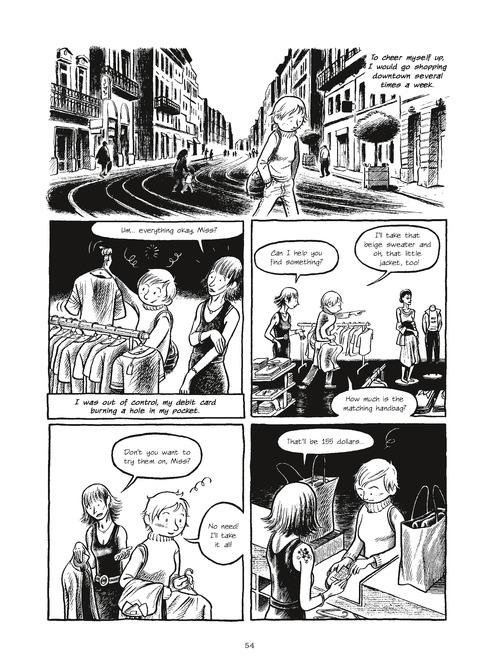 States of Mind Interior Art by Sebastien Samson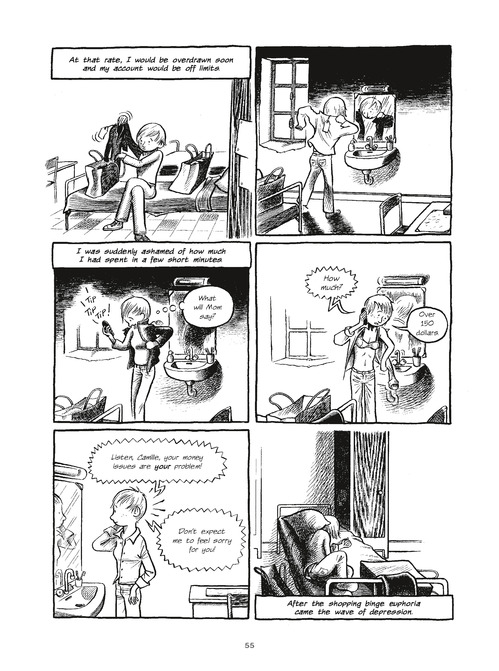 States of Mind Interior Art by Sebastien Samson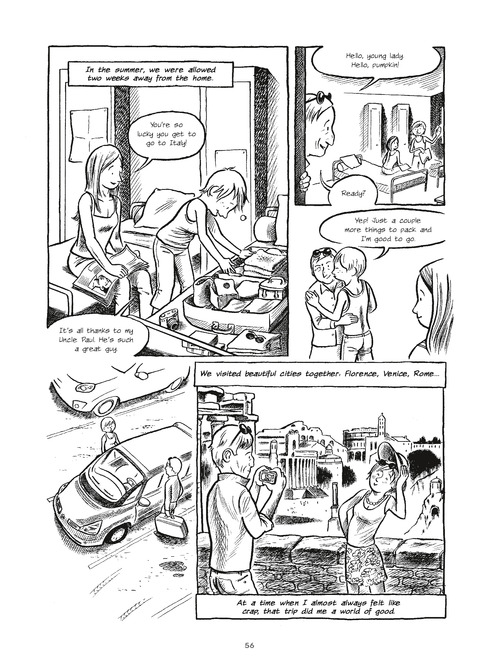 States of Mind Interior Art by Sebastien Samson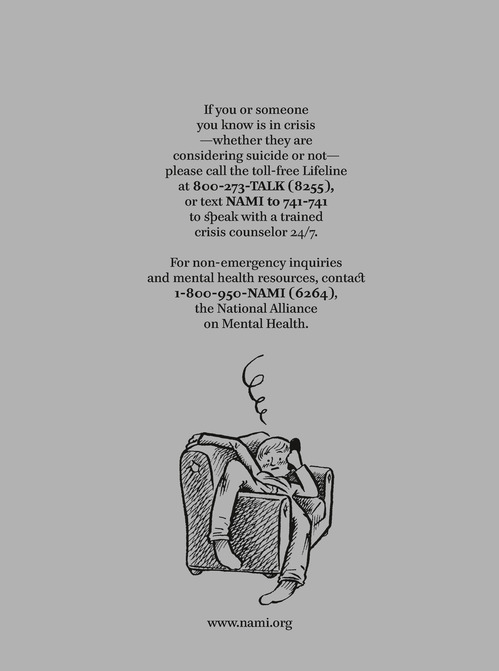 States of Mind Interior Art by Sebastien Samson