Sneak Another Peek at Frank Miller's Epic 300 Companion Xerxes
Xerxes: The Fall of the House of Darius and the Rise of Alexander Launches in April from Dark Horse
Main Art by Frank Miller
Comics
Features
frank miller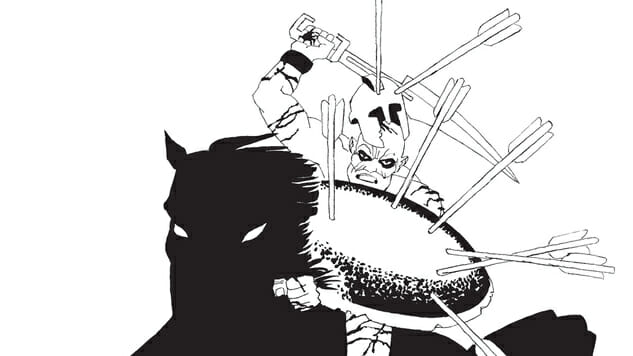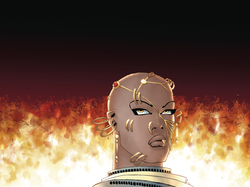 Living legend Frank Miller first published 300 at Dark Horse in 1998, spinning a tale of brave, doomed Spartan warriors in epic, two-page spreads. The series won three Eisner awards (Best Writer/Artist for Miller, Best Colorist for Lynn Varley and Best Limited Series) and went on to inspire the hit 2006 film directed by Zack Snyder, in which actor Rodrigo Santoro memorably portrayed King Xerxes, the towering, gilded, god-like invading ruler of Persia. Soon after, Miller announced his intent to write and draw a companion to 300 that focused on Xerxes, and that series finally hits stands in April as Xerxes: The Fall of the House of Darius and the Rise of Alexander.
Publisher Dark Horse Comics has leaked a few interior peeks at Miller's artwork for the series, and Paste is thrilled to debut another spread from the book, along with one of Miller's concept sketches. The images below will also be available in Dark Horse's Xerxes ashcan, debuting at the ComicsPro industry event today. Joining Miller on interior artwork is colorist Alex Sinclair, who worked with Miller on the latest installment of the Dark Knight Returns trilogy at DC Comics. The series, which arrives in a deluxe collector's format and contains 30 story pages per issue, follows Persian King Xerxes as he sets out to conquer the world as revenge for his father Darius' defeat. Xerxes seeks to create an empire unlike anything the world has ever seen…until the Greeks produce a god king of their own: Alexander the Great.
Xerxes: The Fall of the House of Darius and the Rise of Alexander launches April 4, 2018, from Dark Horse Comics.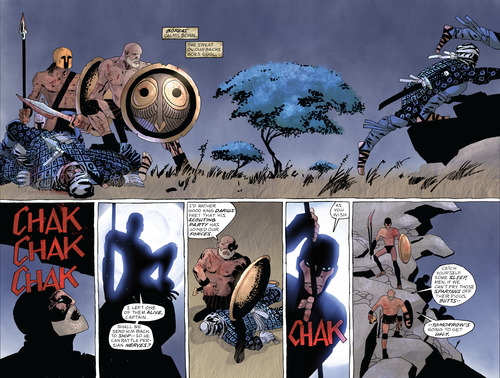 Xerxes: The Fall of the House of Darius and the Rise of Alexander Interior Art by Frank Miller & Alex Sinclair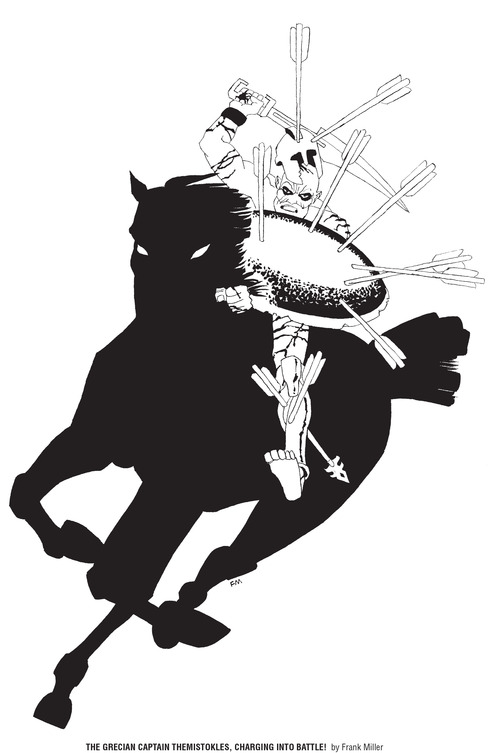 Xerxes: The Fall of the House of Darius and the Rise of Alexander Sketch Art by Frank Miller