Bestselling Author Kami Garcia to Write Joker/Harley: Criminal Sanity for DC Black Label
Artists Mike Mayhew & Mico Suayan Illustrate the Nine-Issue Psychological Thriller Launching in October
Art by Francesco Mattina
Comics
News
DC Black Label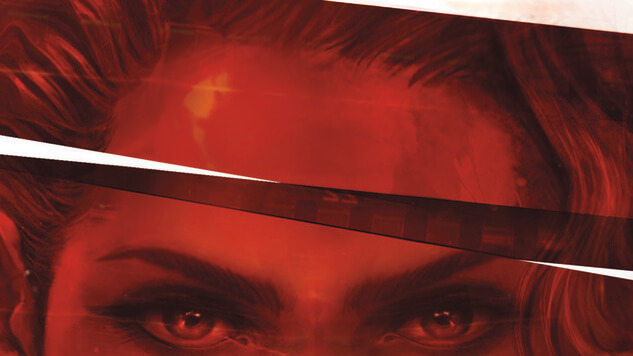 It's been a cool minute since DC has announced any new entries in its DC Black Label imprint, the designated home for mature, standalone takes on their most iconic characters. Today, during the DC/DC Black Label panel at BookCon in New York, the publisher revealed Joker/Harley: Criminal Sanity, written by New York Times bestselling writer Kami Garcia (Beautiful Creatures, Unbreakable) and drawn by artists Mike Mayhew (The Star Wars) and Mico Suayan (Bloodshot: Reborn).
The nine-issue psychological thriller follows Harley Quinn, who in this series is a "young and brilliant forensic psychiatrist and profiler" consulting for the Gotham City Police Department. Harley is assisting the GCPD in indentifying a spree of vicious murders, but she has no idea that the investigation will bring her face-to-face with the most notorious serial killer in Gotham's history: the Joker. Making matters worse, Harley is still haunted by the trauma of discovering her roommate's body, marked by the Joker's signature. Now Harley must decide how far she's willing to go to capture the depraved psychopath responsible for so much pain and suffering.
"There is no character more terrifying than the Joker," Garcia said in a statement. "He is one of the most complex psychopathic killers ever created. I wanted to approach the project as if the Joker was a real person—an intelligent and sane psychopath, who kills because he wants to, not because he suffers from delusions. To me, a version of the Joker, who is sane like John Wayne Gacy or Ted Bundy, is more frightening. In the series, Harley is the only character with the skill set and intelligence to hunt the Joker, but the investigation will force her to confront her own inner demons."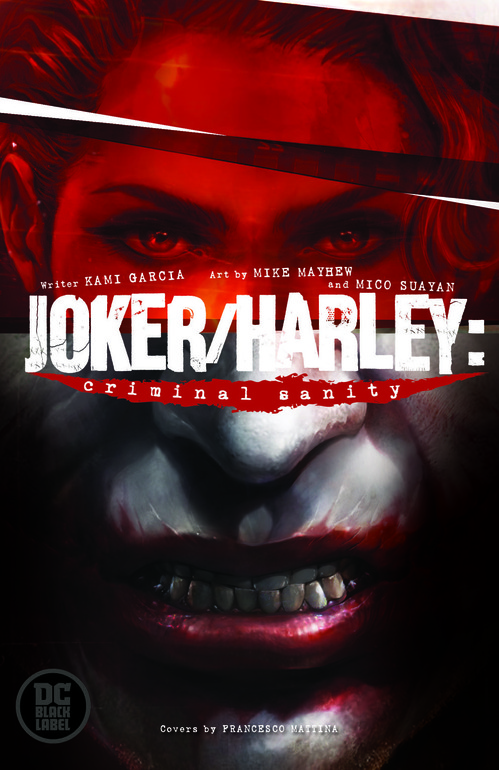 Joker/Harley: Criminal Sanity Promotional Artwork by Francesco Mattina
Like other DC Black Label releases, Joker/Harley: Criminal Sanity exists outside of ongoing DC Comics continuity, allowing Garcia to retool Harley's origins and motivations and explore aspects of the Joker unbound by other narratives. Notably, Garcia is also the writer behind the Teen Titans DC Ink graphic novels, which skew toward teen readers—a far cry from DC Black Label's darker tone.
"When Kami came to us with the idea of profiling one of the most mysterious and dangerous characters in the DC Universe, it felt so new and original," added DC Publisher Dan DiDio. "Kami, Mico and Mike are taking great care to ensure that the mystery surrounding the Joker and Harley Quinn remains intact, while delivering a story that's both compelling and haunting. This series is exactly the kind of unique, standalone story that's perfect for DC Black Label, one we hope will engage both casual and new fans of these characters."
Joker/Harley: Criminal Sanity will debut October 2nd, 2019, releasing monthly for its nine-issue run. Check out promotional art from series cover artist Francesco Mattina above, and be sure to keep tuned to Paste for more DC Black Label news as it becomes available.