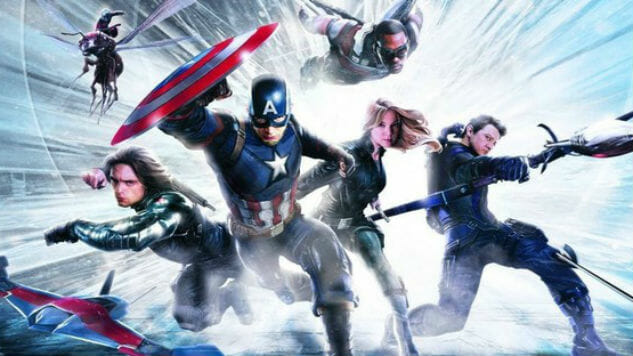 It's hard to believe, with how many trailers we've seen for Marvel's Captain America: Civil War, that we haven't yet seen an actual chunk of the movie's action in context.
But this new clip from the third installment of the Captain America franchise, which premiered during last night's MTV Movie Awards, is the perfect reminder that the best of what this massive superhero team-up and showdown has to offer us is still yet to be seen.
Above, watch Cap, Falcon and (presumed Civil War wild card) Scarlet Witch count down as they wipe out a whole handful of bad guys with guns in this new look at the highly anticipated film. Captain America: Civil War is set to hit theaters on May 6.