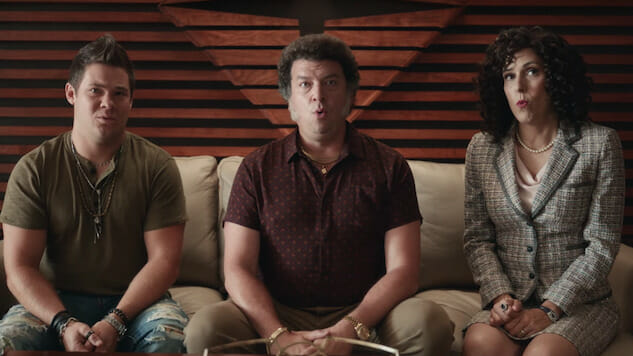 HBO and Danny McBride's The Righteous Gemstones gets a final trailer ahead of the televangelism-skewering series' Aug. 18 premiere. If you weren't a convert already, this last look might do the trick.
McBride and company—including John Goodman, Adam Devine and Edi Patterson—flit from scene to hilarious scene as the corrupt clan of mega-rich megachurch preachers of the series' title. Devine (Workaholics) in Jesus bling and a fauxhawk, and Goodman's scenery-chewing are big sellers. But that shot of three personal jets emblazoned with "The Father," "The Son" and "The Holy Spirit"? That's the comedy money shot.
Check out the trailer below, and revisit a pair of previous promos here and here.