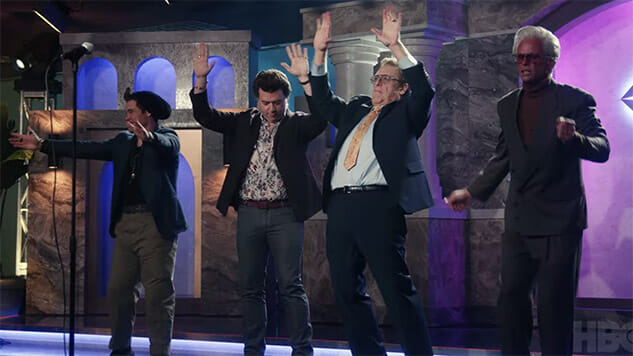 HBO has released the first teaser for Danny McBride's new comedy series The Righteous Gemstones.
The show follows three generations of "world-famous" and equally skeezy televangelists named the Gemstones, portrayed by John Goodman, McBride and Adam Devine. Following suit with his past HBO project Eastbound and Down, McBride also serves as the show's writer, director and executive producer.
The cast also includes Edi Patterson, Cassidy Freeman, Tony Calvero, Tim Baltz and Greg Alan Williams.
HBO gave the show a pilot order last June, picking it up to series the following October.
The Righteous Gemstones premieres on HBO in August. In the meantime, praise the new trailer below.