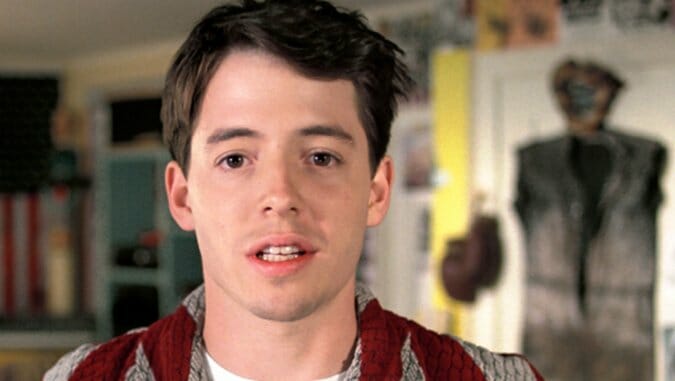 There are 10 Adam Sandler movies streaming on Netflix right now. I bring this up point out that Punch Drunk Love and Mr. Deeds are both the same number of clicks away, and without a guide, it's easy to waste two hours on an unfunny mess (or 16 hours if you stick with Adam Sandler). If you want to laugh, take a look at these 50 movies below. Some (like Punch Drunk Love) balance drama or action with the comedic elements, while others are more tightly packed with jokes, but all can be found in the "Comedy" section of Netflix. Here are the 50 Best Comedies Streaming on Netflix.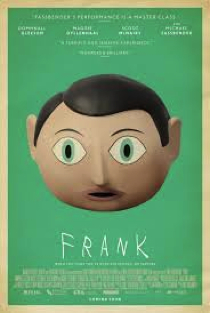 50. Frank
Year: 2014
Director: Lenny Abrahamson
It's hard to read Frank's emotions because his facial expression never changes. How could it? It's painted on. Walking around with a big, spherical paper mâché head, he looks like a walking cartoon character. But unlike the folks at Disneyland, Frank plays bizarre, haunting music with disorienting melodies and foreign, electronic tones. It would all be quite intimidating if his disembodied voice weren't so darn friendly. The title character in Frank looks like Frank Sidebottom, the alter ego of British comedian and outsider musician Chris Sievey. But Frank is a variation on a theme in a contemporary setting rather than a true story. The film enters Frank's world through the eyes of Jon (Domhnall Gleeson), a young, aspiring musician who doesn't have much to say or any ideas how to say it. He lives a comfy life at home until he is swept into the adventurous life of a band on the road, driving all night and playing to empty rooms. He sees the romance, but is rather slow to pick up on some of the anguish and mental illness that his bandmates suffer. Frank doesn't just wear the head for shows—he never takes it off. Michael Fassbender has the most difficult job of any cast member, as he has to create the character of Frank without any facial expressions. He uses his voice and body language to express excitement, a welcoming nature and varying degrees of anxiety. Director Lenny Abrahamson finds plenty of humor in his band of misfit characters, but the movie doesn't treat their odd behavior as mere fodder for slapstick. The movie's heart lies in its understanding of their fragility. At the film's finale, Fassbender's stirring performance reminds us of the power that can be had simply by singing the song you want to sing.—Jeremy Mathews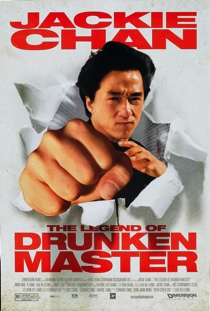 49. Legend of Drunken Master
Year: 1994
Director: Chia-Liang Liu
1994's Drunken Master II (released in the US as The Legend of Drunken Master) is Jackie Chan's best movie by far—it has everything that makes him uniquely awesome as a martial-arts movie star and each of his prime elements (fluidity of motion/technique, comedic timing, sheer athleticism) is showcased better than in any of his other films, including the original 1978 Drunken Master (starring a much younger Jackie Chan). Chan stars as Chinese folk hero Wong Fei Hung who utilizes his Zui Quan (Drunken Boxing) skills to stop the corrupt British consul who is illegally exporting Chinese artifacts out of the country. While nearly all the action sequences are impressive and memorable, the final fight is a real show-stopper.—K. Alexander Smith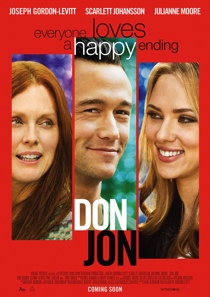 48. Don Jon
Year: 2013
Director: Joseph Gordon-Levitt
Joseph Gordon-Levitt makes an assured debut as a writer-director with Don Jon, a cultural critique of the expectations placed on relationships in an environment saturated with media misrepresentations of both women and men. It's a comedy ostensibly about porn, but that's really just the skin Gordon-Levitt puts on his examination of modern love, the hook that belies his trenchant commentary on how we objectify—instead of connect with—the opposite sex.—Annlee Ellingson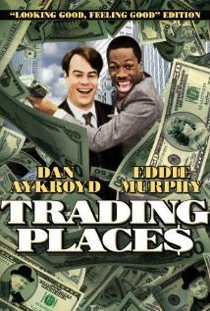 47. Trading Places
Year: 1983
Director: John Landis
A biting take on the The Prince and the Pauper story as filtered through the prism of the Decade of Greed, Trading Places stars Dan Aykroyd and Eddie Murphy as, respectively, high class broker Louis Winthorpe III and homeless street vagrant Billy Ray Valentine. As part of a "nurture vs. nature" experiment by the Duke Brothers, two wealthy, yet unscrupulous business magnates, Louis and Billy end up abruptly, per the title, trading places on the social ladder. The Dukes frame Louis for drug dealing, resulting in him losing both his job and his girlfriend, and then bail Billy out of jail and provide him with Louis' old job and high-class apartment. Once Billy and Louis discover this deception, they launch a plan for vengeance. Featuring both Murphy and Aykroyd at the top of their game, Trading Places represents a prime example of the kind of smart, yet decidedly un-PC comedies that could only exist at a certain point in the '80s (Aykroyd's blackface-heavy disguise in one scene, for example, would never fly in today's market). A stone-cold '80s classic if there ever was one.—Mark Rozeman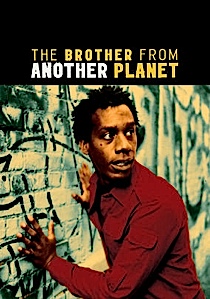 46. The Brother From Another Planet
Year: 1984
Director: John Sayles
During the '80s, John Sayles established himself as a smart indie writer/director with a knack for social commentary. But only one of his films embedded said commentary into a zany sci-fi plot. The result is the story of a mute alien who looks like a black man with weird feet, who crash-lands in Harlem and meets the people of New York City. Joe Morton gives a stellar silent performance that, like the film itself, seamlessly moves from comic to empathetic.—Jeremy Mathews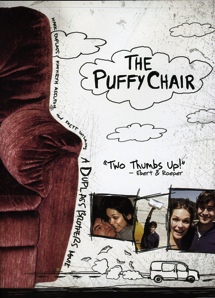 45. The Puffy Chair
Year: 2005
Director: Jay Duplass
The comedy that launched filmmaking brothers Jay and Mark Duplass, The Puffy Chair is a deceptively simple story about a couple (Mark Duplass and real-life wife Katie Aselton) hitting the road with his brother (Rhett Wilkins) to buy the exact replica of the chair their father used to own. But naturally, the journey isn't so simple, as questions of family, commitment and maturity begin to crop up. Showcasing the easy, empathetic demeanor that would soon make him an indie-film staple, Mark Duplass is well-paired with Aselton, resulting in one of mumblecore's most believable, nuanced twentysomething relationships. Bittersweet and insightful, The Puffy Chair is funny because its observations are so true: We laugh because we recognize ourselves in these characters. If you're still like these characters in your 30s, though, you may want to look into that.—Tim Griersonbr clear="all">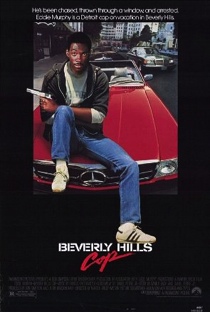 44. Beverly Hills Cop
Year: 1984
Directors: Martin Brest
We might remember Beverly Hills Cop for Eddie Murphy's one-liners and that perfect microcosm of 1984, "Axel F," but at its heart, it's an action movie. In fact, Mickey Rourke and Sylvester Stallone were both attached to Murphy's role before last-minute re-writes catered the story to the SNL actor. And this was Murphy at his cocky, wise-cracking best—always in complete charge of the situation no matter how much of a fish-out-of-water his Axel Foley might have been.—Josh Jackson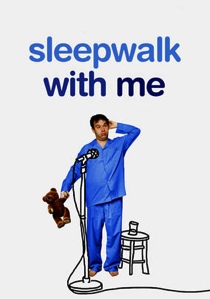 43. Sleepwalk With Me
Year: 2012
Director: Mike Birbiglia
Charlie Chaplin once said, "To truly laugh, you must be able to take your pain and play with it." Mike Birbiglia takes the pain of a struggling comic, an unsure boyfriend and a scared sleep-disorder patient, and plays with these mounting problems for our amusement. Not many sleep-disorder stories—even those first shared with Ira Glass on This American Life—have ever been as funny as Birbiglia's.—Monica Castillo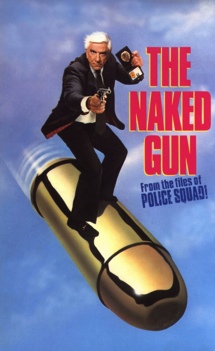 42. The Naked Gun
Year: 1988
Director: David Zucker
The final hoorah from the comedy trio David Zucker, Jim Abrahams and Jerry Zucker—ZAZ for short—The Naked Gun is so stupid it's hilarious. This, of course, was ZAZ's secret weapon in films like Airplane!, and in Leslie Nielsen's stone-faced imbecility they found their muse. A former dramatic actor, Nielsen rejuvenated his career by playing Frank Drebin, a hapless L.A. police detective trying to prevent the assassination of Queen Elizabeth. (And in his courting of possible femme fatale Priscilla Presley, he taught us the importance of wearing full-body condoms.) A wonder of slapstick and deadpan silliness, The Naked Gun makes jokes about terrorists, gay panic, boobs, even "The Star-Spangled Banner." There's a character named Pahpshmir. Good lord, it's all so gloriously idiotic.—Tim Grierson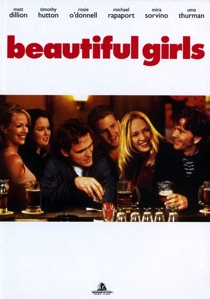 41. Beautiful Girls
Year: 1996
Director: Ted Demme
Ted Demme's 1996 film is many things, all but one of them not particularly unique or unheard of: it's a well-executed ensemble relationship comedy set in a small town that's recognizable to anyone who's spent any time in a small town. It's a calm, gentle study of a group of childhood friends struggling to come to terms with the responsibilities of adulthood and of their impending 30s. None of that is unique, though having it all come together as well as it does in Beautiful Girls is certainly unusual. What is uncommon, however—and pretty much absent from Hollywood—is its portrait of attraction between an older man and a young, barely teenaged girl. With the pseudo-courtship between the Marty (Natalie Portman) and Willie (Timothy Hutton), writer Scott Rosenberg allows for an attraction between age categories that isn't prurient or melodramatic or improperly acted on—it just is. Watching the chemistry between Marty and Willie develop and watching the two wrestle with what to do about it is refreshing and romantic, even as its ultimate resolution rings true (and a bit bittersweet).—Michael Burgin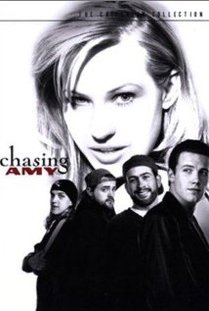 40. Chasing Amy
Year: 1997
Director: Kevin Smith
Anyone who has listened to enough hours of Kevin Smith's podcasts or lengthy Q&A sessions knows that, behind his perpetual potty-mouth and flashes of egomania, Smith is a big softie at heart. After two films that reveled in crass slackerdom lifestyles (Clerks and Mallrats), Smith honed his writing voice for his third feature, Chasing Amy. The film stars Ben Affleck as an amateur comic-book artist named Holden whose life is thrown awry when he meets a beautiful and vibrant girl named Alyssa (played by Smith's then-girlfriend Joey Lauren Adams) and instantly falls in love. The problem? Alyssa is a lesbian. Crushed but still determined to spend time with her, Holden develops a close friendship with Alyssa, eventually telling her how he feels with the kind of speech that anyone who has ever experienced a hurtful bout of unrequited love has tossed around in their minds but never found the words to express.—Mark Rozeman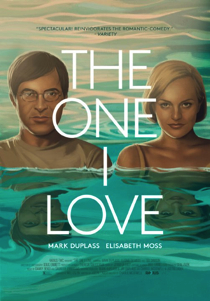 39. The One I Love
Year: 2014
Director: Charlie McDowell
The dark insecurities that reside inside even the happiest of marriages—issues of trust and fading passion—are given playful yet thoughtful treatment in The One I Love, a comedy-drama in which a couple learns more about each other than maybe they should. Strong performances from Mark Duplass and Elisabeth Moss are the highlight of a movie that may make married people nod in recognition but also shudder a little, too. Charlie McDowell (author of Dear Girls Above Me) and screenwriter Justin Lader have managed to upend a few romantic-drama clichés to find new ways to express how none of us really knows our spouse—or ourselves, for that matter.—Tim Grierson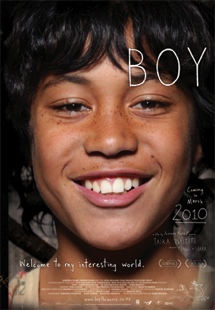 38. Boy
Year: 2010
Director: Taika Waititi
"Can you stop calling me 'dad'? It sounds weird," isn't a line you'd expect from a feel-good coming-of-age movie. And the suggestion that follows, "How about 'Shogun'? I like that," puts Boy squarely in the realm of comedy. But Boy isn't exactly a feel-good movie, though it will make you laugh. It's a movie about crushing failure, personal identity, and the possibility of hope as experienced in one M?ori family, circa 1984. What separates Boy from other movies in its category is its child-centeredness. These kids' fantasy world, which includes not only Boy's humorous revisions but Rocky's belief that he has magical powers and can change reality around him simple by raising his hand and concentrating, creates just the right amount of irony to make the much harsher "real" world believable. The movie's power lies in how the irony collapses.—Aaron Belz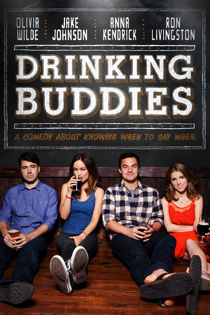 37. Drinking Buddies
Year: 2013
Director: Joe Swanberg
If you feel compelled to go full indie and can't stand love stories with tidy, happy endings, Drinking Buddies should be your pick. It's an unconventional romance in that most of the characters never commit to the relationships or infidelities we expect them to. Instead, it's about temptation, the lies we tell ourselves in a relationship and the boundaries between friendship and romantic feelings. A scion of—but not full-fledged entry into—the mumblecore genre, its largely improvised dialog lends an air of reality to the conversations, but those expecting typical genre conventions may find themselves perplexed when you don't get anything resembling the "wedding bells" ending of the typical romantic comedy.—Jim Vorel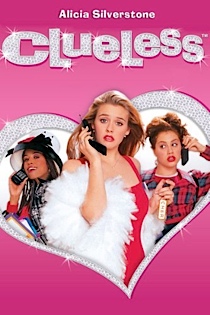 36. Clueless
Year: 1995
Director: Amy Heckerling
A combination of comedy, romance and high-school spunk, Clueless is a story with true '90s flair. Alicia Silverstone stars as the pretty and popular Cher, a privileged valley girl with a penchant for matchmaking. While she cruises potential boyfriends for her girlfriends, she struggles to figure out her relationships. The film is a charming, modern take on Jane Austen's 1815 novel Emma, and with performances by a youthful Paul Rudd and Brittany Murphy, it's anything but an airhead. Could we love this film anymore? As if!—Megan Farokhmanesh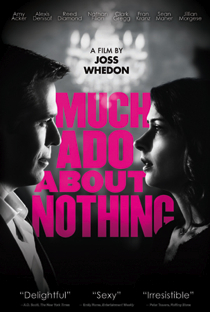 35. Much Ado About Nothing
Director: Joss Whedon
Year: 2013
It's been 20 years since the big-screen debut of Kenneth Branagh's joyous, sun-drenched adaptation of William Shakespeare's Much Ado About Nothing. It represented an exuberantly manifested understanding and love of the source material, faithfully presented by a talented director. Now, two decades later, Joss Whedon's Much Ado About Nothing has landed in theaters, and though the cast may be less star-studded and the golden hues muted to a cool black and white, the result is nearly as pleasing. Whedon places his version in present-day California and loads it with elegant solutions to the challenges of communicating with a contemporary audience in a non-contemporary (no matter how beautiful) language. A celebratory fist bump here, a shared look there—Whedon and his cast usually insert enough non-verbal cues into the proceedings that most viewers will be able to follow the action even when an understanding of the dialogue proves evasive. Virtually every actor in Much Ado About Nothing is a veteran of at least one of Whedon's television or film projects, and for the most part, their efforts are not wasted in this particular labor of love. So much of the joy of Much Ado rests on the acerbic Benedick and Beatrice, and Alexis Denisof and Amy Acker perform their roles with energy and charm.—Michael Burgin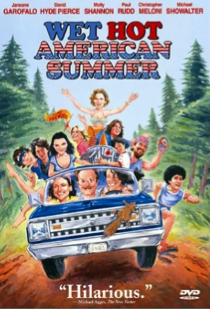 34. Wet Hot American Summer
Director: David Wain
Year: 2001
A cult film that's long since surpassed that status, Wet Hot American Summer is a lot of things: It's hilarious; it's perfectly cast; and it's a clear demonstration that Christopher Meloni has more range than simply playing a dour sex crime detective. But what makes it so brilliant, 15 years later and with a Netflix series on lock, is that it's so painfully, relentlessly nihilistic. We could trade quotable lines for days (my personal favorites being what Jon Benjamin's can of vegetables admits he's acrobatically capable of, and then Paul Rudd bluntly refusing to make out with Elizabeth Banks's character due to her burger flavor), but the key to the movie's endurance—past its timelessness grounded in a specific brand of '80s sex romp flick—is the way in which it treats nostalgia. Like Wain, Michael Showalter and Michael Ian Black's Stella series, Wet Hot American Summer, which takes place over the course of Camp Firewood's last day, exists in a bleakly amoral world. Here, bad things happen to good people—and really only to good people. Wain takes innocence and obliterates it, punishes it, gleefully destroying all nice memories anyone would ever hold dear about long lost summers, first loves and youth. Without a shred of wistfulness, Wet Hot American Summer surpasses its origins in parody and becomes something more: It earns its comedy. Taunting our very explicitly American tendency to let everything we touch devolve into sentimentality, the film proves that when we obsess over remembering ourselves at our best, we might as well be celebrating us at our worst. —Dom Sinacola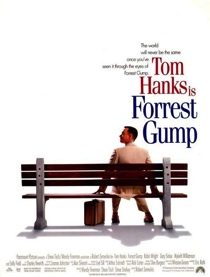 33. Forrest Gump
Year: 1994
Director: Robert Zemeckis
Few films infiltrate the collective American psyche quite the way Forrest Gump managed. You've undoubtedly heard someone make reference to this 1994 classic—whether it was a classmate sarcastically yelling "Run, Forrest, run!" as you hustled to catch the bus, or someone busting out their best drawl to deliver, "Momma always said life is like a box of chocolates." The entire film is full of dialogue that's both moving and funny (my personal favorites include "But Lt. Dan, you ain't got no legs" and "I'm sorry I had a fight at your Black Panther party"). Forrest may be a simple man, but his story is our nation's story, and we all are run through the emotional gauntlet as we watch him hang with Elvis and John Lennon, fight in Vietnam and encounter many a civic protest—all while in pursuit of his true love, Jenny. Tom Hanks delivers an Oscar-winning performance, and Gary Sinise is heartbreaking as Lt. Dan.—Bonnie Stiernberg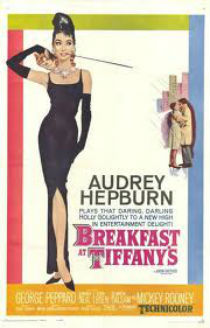 32. Breakfast at Tiffany's
Year: 1961
Director: Blake Edwards
In 1961, every woman wanted to be Audrey Hepburn's Holly Golightly, and every man wanted to be with her. This early romantic comedy loosely based on a Truman Capote novella gave us "Moon River." Even the poster is iconic: the long cigarette, the jewels, the cat and her long black dress.—Adam Vitcavage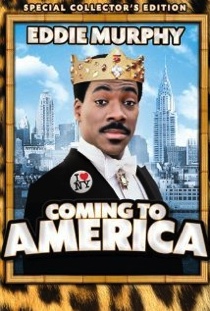 31. Coming To America
Year: 1988
Director: John Landis
If this movie consisted of the barbershop scenes inside of My-T-Sharp and nothing else, it would still be one of the greatest comedies of all time. Eddie Murphy and Arsenio Hall teamed up with director John Landis (Blues Brothers) and created a classic. As Prince Akeem from the fictional African country of Zamunda, Murphy travels to the great United States of America to evade his arranged marriage and find true love (in Queens, obviously). Akeem encounters all of the wonders of black America, but the satirical twist is genius—the black preacher (via Hall as the incomparable Reverend Brown), the club scene, the barbershop, hip-hop culture, and Soul Glo—it's all here. Cameos from actors like Cuba Gooding Jr., Samuel L. Jackson, Louie Anderson, and Murphy's Trading Places co-stars Don Ameche and Ralph Bellamy take the Coming to America experience to a whole new level. An excellent comedy and a great tribute to New York City, this story of a prince just looking to be loved is a must-see for everyone—including those of us who've already seen it.—Shannon Houston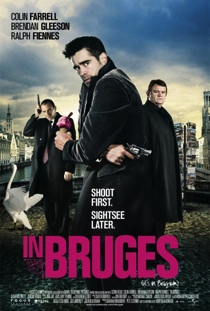 30. In Bruges
Year: 2008
Director: Martin McDonagh
You know you've tripped into the ambiguous realm of Postmodernism when medieval Europe, midget jokes and ultraviolence converge into a seamless whole. Theater auteur Martin McDonagh's debut feature, In Bruges, thrives on these stylistic clashes with its narrative of two sympathetic hitmen who seek refuge in a European wonderland full of tourists and irony. The ?lm excels, painting its story through the extreme juxtaposition of its subjects, with each contrasting plot element not only understood but felt visually. This technique pits staccato violence against the surreal camera pans of Bruges' fairy-tale cityscape, projecting the internal con?ict of hired killers Ken and Ray against their new, pacifying environment. The ?lm's visual appeal complements irreverent and hilarious dialogue—timed brilliantly with the Anglo-Saxon bravado of Fiennes, Farrell and Gleeson—to produce one of this holiday season's most pleasant dark-horse dramadies.—Sean Edgar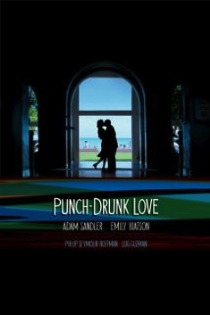 29. Punch-Drunk Love
Director: Paul Thomas Anderson
Year: 2002
It may be hard to recall, but there was once a time when the world believed in Adam Sandler—and we have P.T. Anderson to thank for such a glimpse of hope. Compared to the scope of There Will Be Blood, or the melancholy of Boogie Nights, or the inexorable fascination at the heart of The Master, Punch-Drunk Love—a breath of fresh, Technicolor air after the weight of Magnolia—comes off like something of a lark for Anderson, setting the stage for the kind of incisive comic chops the director would later epitomize with Inherent Vice. But far from a bit of fluff or a reactionary stab at a larger audience, Punch-Drunk Love is what happens when a director with so much untapped potential just sort of throws shit at the wall to see what sticks. A simple love story between a squirmy milquetoast (Sandler) and the woman (Emily Watson) who yanks him from his stark blue shell, the film is part musical, part silent film and all surreal comedy. That this is Sandler's best role is hardly up for debate; that this may be Jon Brion's best soundtrack is something we can talk about later. That the rest of the film, which in any other director's hands would be a total mess, feels so exquisitely felt is almost … magical. And that? That's that, Mattress Man.—Dom Sinacola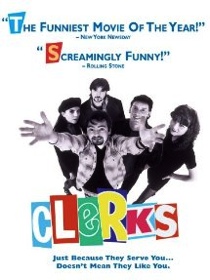 28. Clerks
Year: 1994
Director: Kevin Smith
Sometimes a labor of love becomes something much bigger. When Kevin Smith spent $27,575 to film a black-and-white film about a slacker working at a Quick Stop, no one could imagine how much it would resonate. Filled with philosophical discussions on relationships, purpose and the relative innocence of construction workers on the Death Star, it established Smith as a unique voice for at least a corner of the slacker generation. Smith would return to the world of Dante, Randal, Jay and Silent Bob many times (and with modestly larger budgets), but it would never feel quite as a perfect as the original.—Josh Jackson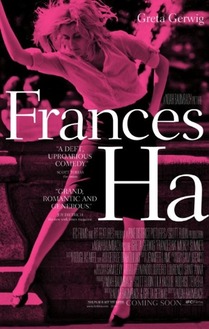 27. Frances Ha
Year: 2012
Director: Noah Baumbach
Frances Ha is endearing, kind and, in many ways, Noah Baumbach's best movie to date. One could trace his films, from his debut (Kicking and Screaming) to his most recent (Greenberg) and see a slow but steady focus on the individual, as well as his abandonment of an ironic, sometimes caustic stance against the very characters he writes. It is as if Baumbach could only write a certain type of person—the privileged, socially crippled intellectual with either too much self-awareness or none at all—and for a while it seemed like even the writer himself couldn't stand to be in the same room with such characters. This anger has faded, and what has emerged over his last few films, and culminated in Frances Ha, is an embrace of not only the flaws of his characters, but also his flaws as a filmmaker. He has settled down and created a film imbued with love, fun and melancholy. It feels simple and open and is a joy to watch.—Joe Peeler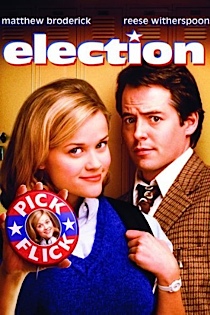 26. Election
Year: 1999
Director: Alexander Payne
A high-school election for student body president turns into a darkly comic satire on politics and sexuality in one of Alexander Payne's uproarious takedowns of Midwestern values. The election turns into a struggle of wills between Matthew Broderick's wormy high-school teacher and Reese Witherspoon's overbearing know-it-all Tracy Flick, but resentful mediocrity doesn't stand a chance against relentless ambition. With a hyper-capable schoolkid surrounded by hilariously flawed characters, Election could be Rushmore's cynical classmate.—Curt Holman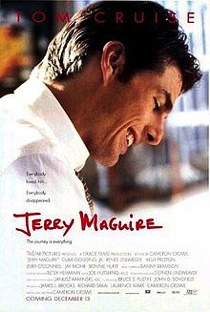 25. Jerry Maguire
Year: 1996
Director: Cameron Crowe
Besides acting as the megahit blockbuster of 1996, Jerry Maguire also quickly achieved the status of the modern day romantic-comedy done right. Certainly, between Say Anything and Almost Famous, writer/director Cameron Crowe has never been one to hide his inner softie. Jerry Maguire is no different, featuring career-best performances from Tom Cruise, Renee Zellweger and Cuba Gooding Jr. as well as litany of memorable lines still quoted to this day. And, let's face it, whoever doesn't get at least a little bit teary-eyed when Renee Zellweger proclaims, "You had me at hello," is probably a Cylon spy who should be blasted away at once.—Mark Rozeman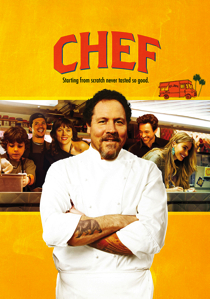 24. Chef
Year: 1996
Director: Jon Favreau
Jon Favreau took a break between the $163 million dollar Cowboys & Aliens and Disney's live-action remake of The Jungle Book to write, direct and star in a small indie comedy-drama about a celebrated chef rediscovering his love for food. When the owner of his restaurant (Dustin Hoffman) won't let him experiment in the kitchen and his social-media ignorance leads to a very public feud with a food critic (Oliver Platt), he quits and buys a food truck. The road-trip that follows is the sweet, earnest heart of the film—reconnecting with his son as he reconnects with a passion for food. There's not much to the straight-forward plot, but the film's humor and mouth-watering food porn make it a treat.—Josh Jackson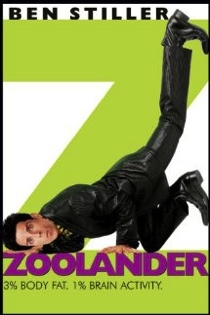 23. Zoolander
Year: 2001
Director: Ben Stiller
Zoolander was a landmark comedy in 2001, thanks to the wonderful chemistry between Ben Stiller and Owen Wilson as a pair of male models. Wilson's Hansel cares more about what bark is made out of and idolizing Sting (not for his music, but for the fact the he's out there doing it) than his rivalry with Ben Stiller's Zoolander. Eventually, the two supermodels must work together to try and bring down Mugatu (Will Ferrell), after he brainwashes Zoolander with the Frankie Goes to Hollywood song "Relax."—Ryan Bort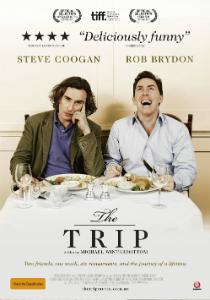 22. The Trip
Year: 2011
Director: Michael Winterbottom
Two British actor/comedians playing versions of themselves travel the beautiful and bleak north England countryside, stopping to eat at various upscale restaurants, but mostly just talking. And talking and talking. And doing impressions of Michael Caine, Woody Allen, and Liam Neeson, as well as British personalities an American audience might not recognize. But mostly just talking, with overlapping affection and competition. Sound like a good idea for a film? It absolutely is.—Jonah Flicker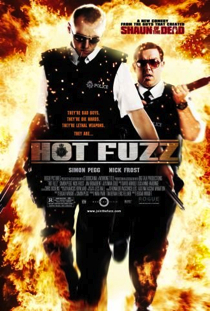 21. Hot Fuzz
Director: Edgar Wright
Year: 2007
The second chapter in the Three Flavours Cornetto trilogy (before there was ever such a thing), Hot Fuzz is clear evidence that Edgar Wright is capable of anything. A blockbuster action flick, a thriller, a pulp plot, a winking noir, a commentary on classism in an increasingly urbanized society—the movie is all of these things, down to the marrow of its very existence. Moreso than Shaun of the Dead or The World's End, Hot Fuzz inhabits its influences with the kind of aplomb to which any cinephile can relate: Somewhere between fascination, revulsion and pure visceral joy there walks the Michael Bays, the Don Simpsons, the John Woos, the Jerry Bruckheimers, and Wright gives each stalwart his due. Plus, he does so with total respect, showing that he understands their films inside and out. And in that intimate knowledge he knows even better that filmmaking is a conflagration: Best to burn it all down and see what remains than build it from the ground up.—Dom Sinacola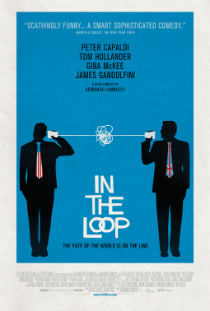 20. In the Loop
Year: 2009
Director: Armando Iannucci
If clever verbal humor were easy, we'd have more comedies like In the Loop. But it's not, and this one stands in a class of its own. It's the most quotable film of the decade—by miles—and the cynical potty mouths on screen are so articulate and creative that, after the avalanche of witticisms, you're left with the lingering sense that you've seen not just a funny movie but also a wicked political satire of the highest order, the kind where the absurdity speaks for itself.—Robert Davis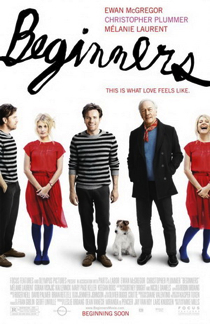 19. Beginners
Year: 2011
Director: Mike Mills
Beginners is directed by Mike Mills, who hasn't made a feature film since 2005's Thumbsucker. And this time, Mills drew on his own life for the story of Beginners. Like Hal, Mills' father also came out of the closet after the death of his mother. Cancer took both of his parents and there's a subtle jab at smoking in the film. But Beginners is not a message movie; it's an ambitious play on coming-of-age late in life, of course for Hal but also very much for Oliver, and perhaps for Mills himself.—Jonathan Hickman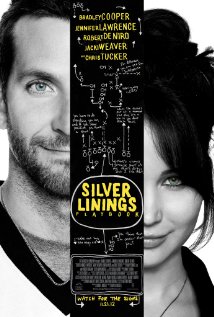 18. Silver Linings Playbook
Year: 2012
Director: David O. Russell
With leads as winning as Cooper and Lawrence, and Russell's signature mix of clever and sincere dialogue, the hook is set. Every single detail doesn't gel—Chris Tucker's role as Danny, Pat Jr's escape-prone friend from the treatment facility, seems a bit extraneous—but it doesn't need to. By the end of the dance competition finale (yeah, there's that), the audience, actors and director are on exactly the same page—and it's Russell's playbook.—Michael Burgin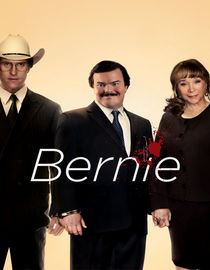 17. Bernie
Year: 2011
Director: Richard Linklater
Bernie is as much about the town of Carthage, Texas, as it is about its infamous resident Bernie Tiede (Jack Black), the town's mortician and prime suspect in the murder of one of its most despised citizens, Marjorie Nugent (Shirley MacLaine). Unlike Nugent, Bernie is conspicuously loved by all. When he's not helping direct the high school musical, he's teaching Sunday school. Like a well-played mystery, Linklater's excellent, darkly humorous (and true) story is interspersed with tantalizing interviews of the community's residents. Linklater uses real East Texas folks to play the parts, a device that serves as the perfect balance against the drama that leads up to Bernie's fatal encounter with the rich bitch of a widow. The comedy is sharp, with some of the film's best lines coming from those townsfolk.—Tim Basham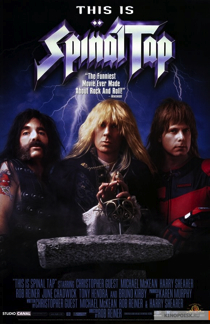 16. This Is Spinal Tap
Director: Rob Reiner
Year: 1984
The only rock documentary worth watching, according to Kurt Cobain and Dave Grohl—next to Pennebaker's Dont Look Back—This Is Spinal Tap isn't really a documentary at all, though it aspires to so much more truth than any countless, beatific biopic that's come out in the past couple decades or so. The story of a fictional metal/cock rock band told through talking head interviews that chronicle their iconic ups and downs, Spinal Tap is our best, early glimpse at the team who'd go on to make Waiting for Guffman, A Mighty Wind and Best in Show. While it isn't the first of its kind, it feels like it could be: So deeply does it understand the world it parodies, Spinal Tap knows that a mockumentary is best a biopic of people who never existed, taking the personalities that define this starfucking realm and then, ever so slightly, ever so lovingly, cranking them to 11.—Dom Sinacola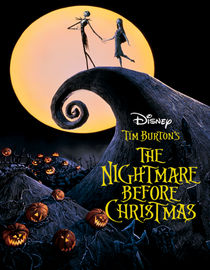 15. The Nightmare Before Christmas
Year: 1993
Director: Henry Selick
On simply a shot-by-shot basis, The Nightmare Before Christmas ranks as one of the most visually splendid films ever made. Jack Skellington, the Pumpkin King of Halloweentown, becomes obsessed with Christmas and decides to hijack the holiday. Often presented under the title Tim Burton's The Nightmare Before Christmas, the film echoes many of the hit director's pet themes, with Jack being one of Burton's many brooding artistic protagonists. The film's actual director was Henry Selick, who oversees an ingenious design and a cast of endearing monsters. The film doesn't quite have the narrative fuel and graceful song lyrics to match Disney's best animated musicals, but every year the film looks better and better.—Curt Holman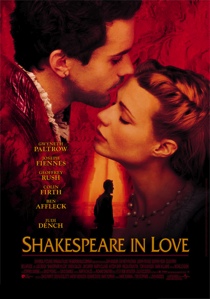 14. Shakespeare in Love
Year: 1998
Director: John Madden
Another film whose reputation has suffered somewhat since its initial reception, largely in this case as a result of an ill-considered Oscar and Gweneth Paltrow's ill-considered management of her public persona since then. No one is more annoyed with latter-day Goop than me, but even I can admit that Shakespeare in Love gets a bad rap. It's delightful, especially for those with any experience in the theater whatsoever (the theater world itself is the romantic interest of the film, every bit as much as Gweneth's Viola de Lesseps). And, it's now safe to say out loud – Ben Affleck is fantastically charming in this film. If you haven't seen it in awhile, you'll be surprised at how much more you like it than you remembered.—Michael Dunaway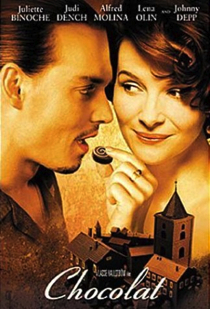 13. Chocolat
Year: 2000
Director: Lasse Hallström
A year before Amelie, another lovely, quirky French character with an impish streak made us swoon. Juliette Binoche plays a single mother opening up a chocolate shop in a tiny French village. Binoche is at her most charming in a delightful and fantastical romantic comedy of the sort that doesn't get made anymore. Nomadic chocolatier Vianne causes a scandalous stir in the conservative village when she opens her shop during lent, making an enemy of the village mayor (Alfred Molina). Things only escalate when she befriends a band of "river rats" led by Roux (Johnny Depp, making the other half of the audience swoon). Both Binoche and Judy Dench as Vianne's landlady and confidante earned their Oscar nominations for this 20th-century fable about embracing life with vigor.—Josh Jackson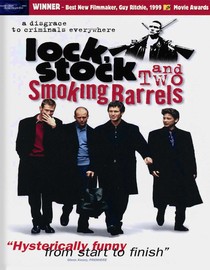 12. Lock Stock and Two Smoking Barrels
Year: 1998
Director: Guy Ritchie
The debut film from Guy Ritchie, this super stylistic take on the gangster formula pays homage to the work of Quentin Tarantino. From the sardonic humor, to slapstick violence, to the twisty plot, you could call it the British Reservoir Dogs on crack. Its obtrusive soundtrack—a mix of classic rock, reggae and pop—brings it all together.—David Roark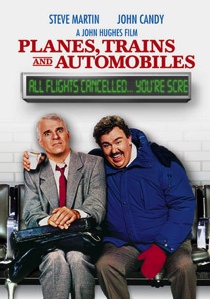 11. Planes, Trains and Automobiles
Year: 1987
Director: John Hughes
Anyone who's ever endured holiday traffic on their way home for Thanksgiving can relate to this John Hughes tale—although hopefully you've never had to endure the sheer number of transportation mishaps (not to mention some accidental spooning) Steve Martin and John Candy go through.—Bonnie Stiernberg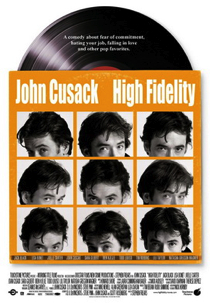 10. High Fidelity
Year: 1998
Director: Stephen Frears
"Did I listen to pop music because I was miserable? Or was I miserable because I listened to pop music?" Funny, insightful and insanely quotable, High Fidelity plays like an ultra-hip Woody Allen movie. Writer Nick Hornby tapped into the psyche of the 20th century male, with John Cusack playing an everyman who retraces his past girlfriend history only to find he let the perfect woman slip through his fingers.—Jeremy Medina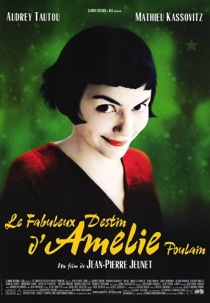 9. Amélie
Year: 2001
Director: Jean-Pierre Jeunet
A delicate, delicious little French trifle, Amélie is easily one of the most romantic films on Netflix. The adorable Audrey Tautou launched herself into the American consciousness as the quirky do-gooder waitress who sends her secret crush photos and riddles masking her identity in order to make their first encounter—and first kiss—the most romantic moment of her life. Endlessly imaginative and beautifully photographed, Amélie is a film to be treasured.—Jeremy Medina

8. Roman Holiday
Year: 1953
Director: William Wyler
Start by casting the male lead with one the most honorable, decent leading men in the history of American cinema. Then cast the female lead with one of the most graceful, beguiling women ever to appear onscreen. Add one of the most beautiful cities in the world and the music of Cole Porter and you've already got a worldbeater of a movie. But the beautiful, tentative, demure performances by Gregory Peck and Audrey Hepburn, and the greatest bittersweet romantic ending this side of Casablanca, seal the deal.—Michael Dunaway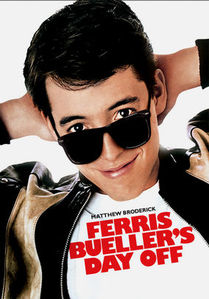 7. Ferris Bueller's Day Off
Year: 1986
Director: John Hughes
John Hughes' zeitgeist-y, fourth wall-busting ode to rich, entitled suburban youth vs. killjoy authority announced Matthew Broderick as a bona fide star, and gave us a chillingly prescient glimpse at Charlie Sheen's future in an admittedly funny bit role. Breakfast Club aside, out of all Hughes' decade of teen-centric movies set in the Chicago area, Bueller has almost certainly endured the best, and without all that tortured pretentiousness.—Scott Wold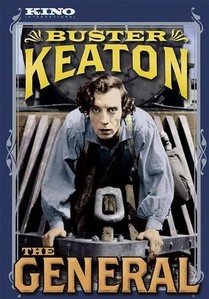 6. The General
Director: Buster Keaton and Clyde Bruckham
Year: 1926
Plot: When Yankee spies steal his locomotive and kidnap his girlfriend, a Southern railroad engineer ("The Great Stone Face" Buster Keaton) is forced to pursue his two beloveds across enemy lines.
Why it matters: While a few Charlie Chaplin pictures give it a run for its money, The General is arguably the finest silent comedy ever made—if not the finest comedy ever made. At the pinnacle of Buster Keaton's renowned career, the film didn't receive critical or box-office success when released, but it has aged tremendously. It's a spectacle of story, mishmashing romance, adventure, action (chases, fires, explosions) and comedy into a seamless silent masterpiece.—David Roark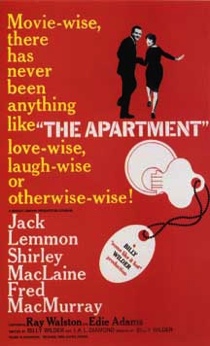 5. The Apartment
Year: 1960
Director: Billy Wilder
Filmmaker Billy Wilder had perhaps one of the greatest, most diverse track records in film history from 1944 to 1960. In this period, he tackled an Oscar-winning drama about alcoholism (The Lost Weekend), two well-regarded film noirs (Double Indemnity, Sunset Boulevard), a war drama (Stalag 17), two light-hearted rom-coms (Sabrina, Seven Year Itch) a gripping murder-mystery (Witness for the Prosecution) and perhaps the funniest American movie of all time (Some Like It Hot). Yet, of all these golden credits, one Wilder's most beloved and memorable achievements was 1960's The Apartment. Jack Lemmon plays C.C. Baxter, an ambitious office worker who, desperate to climb the corporate ladder, allows his bosses to use his apartment to carry on discreet affairs with their mistresses. Things get complicated, however, when he discovers that his office crush, quirky elevator operator Fran Kubelik (Shirley MacLaine), is one of his bosses' mistresses. While it actually gets quite dark at times, The Apartment strikes a perfect balance between laugh-out-loud comedy and emotionally honest drama. Following the career highlight that was his drag-heavy performance in Some Like It Hot, Lemmon here proves that he can play the low-key, straight man with equal dexterity. Likewise, MacLaine's charming portrayal as the damaged, yet lovable Kubelik would provide the model for manic pixie dream girls for years to come.—Mark Rozeman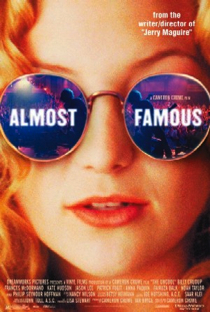 4. Almost Famous
Year: 2000
Director: Cameron Crowe
Cameron Crowe's semi-autobiographical film perfectly captured the essence of the world music geeks inhabit—the passion for the music; the joy in the concert experience; the obsession over the tiniest details of melody, lyrics, musicianship, artwork and liner notes; the camaraderie of fans and musicians. But even beyond the resonance that music fans feel, Crowe crafted flawless little scenes, peopled with fully fleshed-out characters who were funny, romantic, heart wrenching and utterly believable. Almost Famous is the essential movie for music aficionados, and a great one for anyone who cares about humanity.—Tim Regan-Porter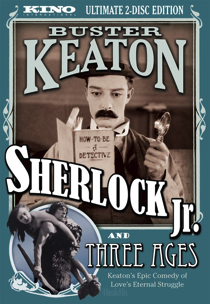 3. Sherlock, Jr.
Year: 1924
Director: Buster Keaton
You could make a highlight reel of classic silent comedy moments using only Buster Keaton's Sherlock, Jr., and no one could justly complain. In the 91 years since Keaton made his love letter to cinema, no one has crafted a better examination of the relationship between the audience and the silver screen. Keaton plays a movie theater projectionist and wannabe detective who dreams he walks into a movie screen and becomes a suave hero—the perfect metaphor for the appeal of the movies. He plays with reality through virtuoso special effects, but also captures genuine stunts in single takes. (He broke his neck in one scene and still finished the take.) He daringly subverts structure—the conflict is resolved halfway through the movie with no help from the hero. He brings visual poetry to slapstick with rhyming gags. The laughs coming from failure in the real world and serendipity in the fantasy movie world, but the mechanics parallel each other. And he strings it all into a romp that never stops moving toward more hilarity.—Jeremy Mathews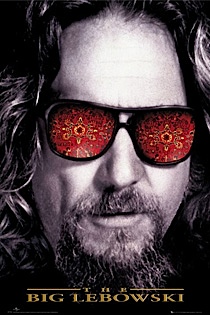 2. The Big Lebowski
Year: 1998
Directors: Joel and Ethan Coen
If you truly loved your kidnapped trophy wife, would you really ask a guy like Jeff "The Dude" Lebowski to deliver ransom money to her captors? Sure, he's got plenty of time on his hands—enough to while away the days chasing down a stolen rug, at least—but he can hardly get himself dressed in the morning, chugs White Russians like it's his job (incidentally, he doesn't have a real one) and hangs around with a bunch of emotionally unstable bowling enthusiasts. Any mission you set him off on seems bound to fail. And yet that's the great joy, and the great triumph, of the Coen Brothers' The Big Lebowski and its consummate slacker-hero. The Dude is a knight in rumpled PJ pants, a bathrobe his chainmail, a Ford Torino his white horse. Strikes and gutters, ups and downs, he takes life in ambling, unshaven stride—and more than dashing good looks and unparalleled strengths, isn't that something we should all aspire to?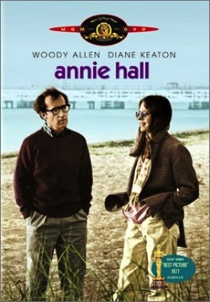 1. Annie Hall
Year: 1977
Director: Woody Allen
Annie Hall is the sole best picture winner in Woody Allen's canon. The film is also one of the best romantic comedies ever, simply because it takes the time to show all of the moments that happen in a relationship—the wide spectrum of happy and sad, of bittersweet and just plain bitter. From fighting over which movie to see, to laughing while chasing down lobsters in the kitchen, Allen perfectly encapsulates the delicate beauty found in the highs and lows of a relationship. It doesn't hurt that his wit and humor is perfectly matched by Diane Keaton, in her iconic, Oscar-winning performance. Funny with a perceptively intellectual undercurrent, Annie Hall is an enduring classic.—Jeremy Medina