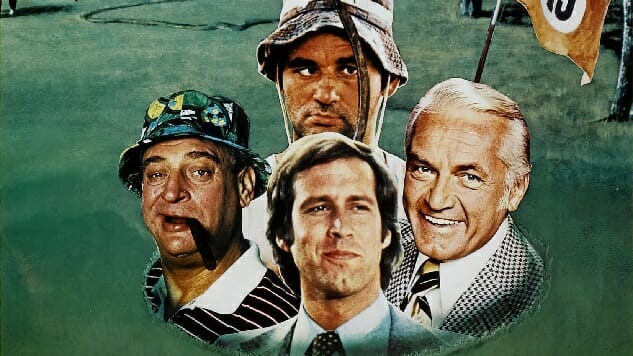 Comedy is subjective, so any list of the best comedy movies of all time will always seem incomplete. Duh. All art is subjective. Your favorite movie might be the only movie I've ever walked out of the theater on (uh, if your favorite movie is Caddyshack II, well, bless your heart.) When it comes to ranking a collection of funniest movies that spans almost the entire history of film (sorry, silent film fans, Netflix is almost exclusively about the talkies) you're going to wind up weighing complete farces against more serious comedies that regularly veer into dramatic turf. Grading the top comedy movies is easier said than done. How do you balance something that's willfully absurd and packed with jokes against a comedy that's grounded in believable characters and situations?
I'm the comedy editor here at Paste. I'm here for comedy. Something like, say, Mike Nichols's Working Girl might be a better made film than, say, Wet Hot American Summer, but it's not nearly as funny, or even trying to be. They're different kinds of comedy, with different aims and methods, but both are funny movies in their own way, and both have a slot on a list like this. The one that makes me laugh the more, though, will probably win out in the end.
Once again we sifted through the long list of comedies currently on Netflix this month, including new comedy movies and all those Adam Sandler exclusives that make you sadly gaze back on the glory days of Billy Madison and Happy Gilmore, to find the 50 best that you can stream right this very second. Hopefully you'll find something you can dig below.
You can also check out our guides to the best movies on other platforms like Netflix, Amazon Prime, Hulu and The Best Movies in Theaters. Visit the Paste Movie Guides for all our recommendations.
Here are the 50 Best Comedy Movies Streaming on Netflix in March 2017.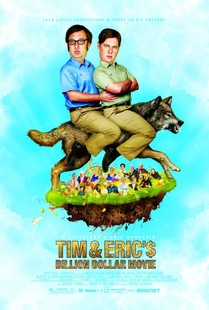 50. Tim & Eric's Billion Dollar Movie
Year: 2012
Directors: Tim Heidecker and Eric Wareheim
So, yeah: comedy is subjective. Not everybody likes what Tim Heidecker and Eric Wareheim do. That's cool. Those who do dig it will love their movie, where they take their patented aesthetic and their love of uniting the perverse and the mundane and stretch them out to feature-length. You know how when you watch a David Lynch movie you can't always tell when he's trying to be funny? Tim and Eric are clearly trying to be funny throughout this thing, but it still can be as weird and frightening and (yes) unforgettable as a Lynch movie.—Garrett Martin

---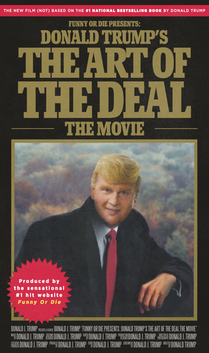 49. Donald Trump's The Art of the Deal The Movie
Year: 2016
Director: Jeremy Konner
Too short to rank higher on this list, but maybe still too long for what it tries to do, this Funny or Die-produced parody is an absurd, caustic pseudo-adaptation of the 1987 memoir that first brought our most inexplicable of presidents to national prominence. Starring Johnny Depp, in his best perfrmance since that 21 Jump Street movie, as Trump, The Art of the Deal is a cameo-filled 50 minute sprint through Trump's formative business years, with the joke-a-minute style of Zucker-Abraham-Zucker and the voice of a late night comedy sketch.—Garrett Martin

---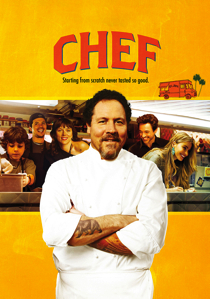 48. Chef
Year: 1996
Director: Jon Favreau
Jon Favreau took a break between the $163 million dollar Cowboys & Aliens and Disney's live-action remake of The Jungle Book to write, direct and star in a small indie comedy-drama about a celebrated chef rediscovering his love for food. When the owner of his restaurant (Dustin Hoffman) won't let him experiment in the kitchen and his social-media ignorance leads to a very public feud with a food critic (Oliver Platt), he quits and buys a food truck. The road-trip that follows is the sweet, earnest heart of the film—reconnecting with his son as he reconnects with a passion for food. There's not much to the straight-forward plot, but the film's humor and mouth-watering food porn make it a treat. —Josh Jackson
---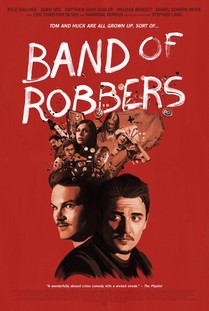 47. Band of Robbers
Year: 2016
Directors: Aaron Nee, Adam Nee
As strong as the talent is in front of the camera (including the comedic sidekick duo of Hannibal Buress and Matthew Gray Gubler), consider the talent behind it even more. The Nees know their stuff, whether they're setting up a punch line (of which Band of Robbers has many) or composing countless lovely shots in widescreen. They've made a film that's as hilarious as it is beautiful. As Huck himself might say, it's nothin' but magic.—Andy Crump

---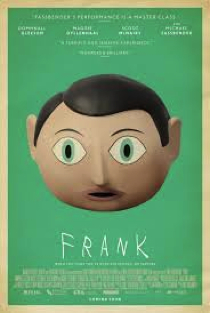 46. Frank
Year: 2014
Director: Lenny Abrahamson
It's hard to read Frank's emotions because his facial expression never changes. How could it? It's painted on. Walking around with a big, spherical paper mâché head, he looks like a walking cartoon character. But unlike the folks at Disneyland, Frank plays bizarre, haunting music with disorienting melodies and foreign, electronic tones. It would all be quite intimidating if his disembodied voice weren't so darn friendly. The title character in Frank looks like Frank Sidebottom, the alter ego of British comedian and outsider musician Chris Sievey. But Frank is a variation on a theme in a contemporary setting rather than a true story. The film enters Frank's world through the eyes of Jon (Domhnall Gleeson), a young, aspiring musician who doesn't have much to say or any ideas how to say it. He lives a comfy life at home until he is swept into the adventurous life of a band on the road, driving all night and playing to empty rooms. He sees the romance, but is rather slow to pick up on some of the anguish and mental illness that his bandmates suffer. Frank doesn't just wear the head for shows—he never takes it off. Michael Fassbender has the most difficult job of any cast member, as he has to create the character of Frank without any facial expressions. He uses his voice and body language to express excitement, a welcoming nature and varying degrees of anxiety. Director Lenny Abrahamson finds plenty of humor in his band of misfit characters, but the movie doesn't treat their odd behavior as mere fodder for slapstick. The movie's heart lies in its understanding of their fragility. At the film's finale, Fassbender's stirring performance reminds us of the power that can be had simply by singing the song you want to sing.—Jeremy Mathews

---
---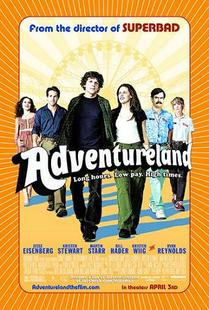 45. Adventureland
Year: 2009
Director: Greg Mottola
For anyone who has ever held a summer job, this film hits home. Jesse Eisenberg is a recent college graduate whose plans for a trip to Europe fall through due to financial problems. Instead, he gets a job at the titular amusement park. Adventureland is full of poignancy in capturing that time of uncertainty, but also of post-college growth. Plus it has a kick-ass soundtrack.—Caitlin Peterkin

---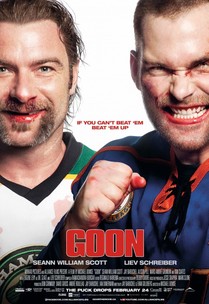 44. Goon
Year: 2011
Director: Michael Dowse
You'd think Slap Shot would've said all there is to say about violence as a crucial marketing tool for minor league hockey, but Goon carves out its own nook in the sports comedy pantheon thanks to a funny script from Jay Baruchel and Evan Goldberg and fine performances from Seann William Scott and Liev Schreiber. A sequel is actually being released a week from the day this list was originally published in March 2017.—Garrett Martin

---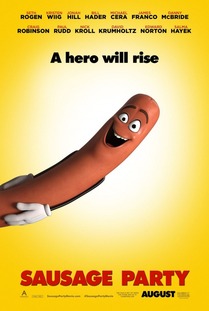 43. Sausage Party
Year: 2016
Directors: Conrad Vernon and Greg Tiernan
Though Sausage Party is uneven at times, all is made whole by a third act that presents scene after scene of some of the most unbelievable ridiculousness ever shown in a film. Credit goes to Evan Goldberg and Seth Rogen, who wrote This Is the End and The Interview, as well as to The Night Before writers Kyle Hunter and Ariel Shaffir. This team knows how to end their films with a literal and metaphorical bang that pays off beautifully.—Ross Bonaime

---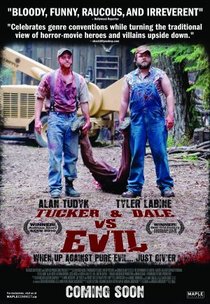 42. Tucker & Dale vs. Evil
Year: 2010
Director: Eli Craig
Let's face it, hillbillies and their ilk have been getting the short end of the pitchfork in movies since the strains of banjo music faded in 1972's Deliverance. And whether due to radiation (The Hills Have Eyes) or just good old determined inbreeding (Wrong Turn and so, so many films you're better off not knowing about), the yokel-prone in film have really enjoyed slaughtering innocent families on vacation, travelers deficient in basic map usage skills, and, best of all, sexually active college students just looking for a good time. But fear not, members of Hillbillies for Inclusion, Consideration & Kindness in Screenplays (HICKS)—writer/director Eli Craig has your hairy, unloofahed back. His film, Tucker & Dale vs. Evil, answers the simple question: What if those hillbillies are just socially awkward fellows sprucing up a vacation home and the young college kids in question are just prone to repeatedly jumping to incorrect, often fatal, conclusions? Think Final Destination meets the Darwin Awards.—Michael Burgin

---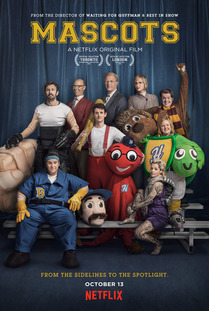 41. Mascots
Year: 2016
Director: Christopher Guest
"Diminishing returns" might apply to Christopher Guest mockumentaries more than anything else on earth, but when you start from the unparalleled heights of Waiting for Guffman and Best in Show there's a long way to plummet. To wit: Mascots, his latest film, is still full of great performances and good jokes. Much of his stock company returns for the Netflix exclusive (Parker Posey, Jane Lynch, Fred Willard and Ed Begley Jr. are still standouts), and although the absence of Eugene Levy and Catherine O'Hara is palpable, the ensemble is still stocked with capable improvisers. The satire isn't as sharp as his earlier films, but there's still an endearing goofiness at the movie's heart.—Garrett Martin

---
---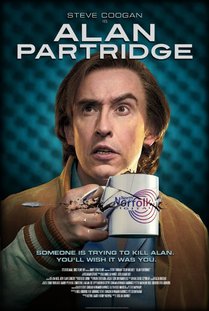 40. Alan Partridge
Year: 2013
Director: Declan Lowney
Alan Partridge has been the star of sketches, radio programs, TV sitcoms, fake talk shows, web shorts and, yes, this movie, and through it all the character has always worked brilliantly. As great as Steve Coogan has been in so many projects, the petty, insecure, clueless Partridge will go down as his defining role. It's a testament to how fully Coogan embodies this pathetic person, and how smart Coogan and cowriter Armando Iannucci are in adapting Partridge's specific type of gormlessness to any number of contexts and situations. The movie might not be as strong as the various shows and other appearances, but Coogan, Iannucci and their team of writers succeed at making a movie that's both an extension of the type of comedy Partridge is known for and a parody of unnecessary film spin-offs of TV characters.—Garrett Martin

---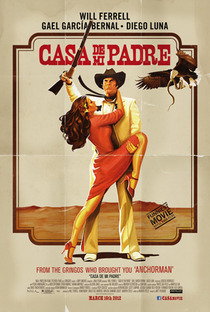 39. Casa de Mi Padre
Year: 2012
Director: Matt Piedmont
Will Ferrell's Spanish-language comedy is more than just a gimmick or one-note joke. It alternates between being a pitch perfect telenovela parody and a bloated, feature-length version of Ferrell's more surreal Saturday Night Live work. Ferrell is wonderful, of course, but it also has great turns by Diega Luna and Gael García Bernal (who, yes, American film critics will always automatically associate with one another because of Y Tu Mamá También). There's one scene with all three of them in a bar together that is one of the most scathing and hilarious criticisms of modern day America you'll see in any comedy.—Garrett Martin

---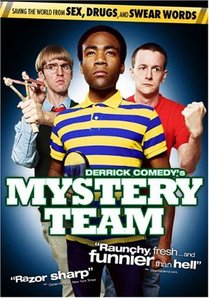 38. Mystery Team
Year: 2009
Director: Dan Eckman
Before Lando, before Atlanta, before Community, before Childish Gambino, Donald Glover was just another guy in a sketch comedy troupe. Derrick Comedy, the group he co-founded with fellow NYU students DC Pierson, Dominick Dierkes and director Dan Eckman, were early benefactors of the rise of online video in the oughts, producing some of the first examples of viral sketch comedy. Derrick culminated with this film, where they play a grown-up group of Encyclopedia Brown-style child detectives struggling with their nascent adulthood. It may not be a great movie—it has that stretched-out comedy sketch feel of an SNL film—but it's often hilarious, and the pre-fame cast of recognizable comedy faces (including Aubrey Plaza, Ellie Kemper, Bobby Moynihan and others) makes up for sometimes soggy material.—Garrett Martin

---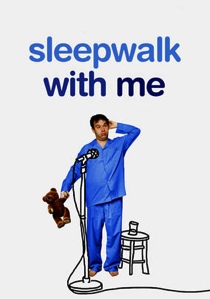 37. Sleepwalk With Me
Year: 2012
Director: Mike Birbiglia
Charlie Chaplin once said, "To truly laugh, you must be able to take your pain and play with it." Mike Birbiglia takes the pain of a struggling comic, an unsure boyfriend and a scared sleep-disorder patient, and plays with these mounting problems for our amusement. Not many sleep-disorder stories—even those first shared with Ira Glass on This American Life—have ever been as funny as Birbiglia's.—Monica Castillo

---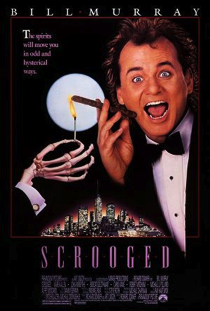 36. Scrooged
Year: 1988
Director: Richard Donner
We learn all we need to know from Bill Murray's modern day Ebeneezer in his introduction: After viewing the latest promos for his television network, Frank opens his desk drawer, catches his reflection in a small mirror, smiles, fixes his hair and then closes it. In case it's not clear: Frank Cross has a drawer in his desk devoted to a vanity mirror. While the rest of the film sometimes devolves into over-the-top nonsense, it's Murray's committed touches like these that make Frank Cross so memorable.—Greg Smith

---
---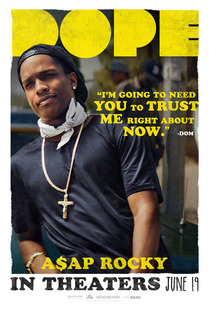 35. Dope
Year: 2015
Director: Rick Famuyiwa
Available: Feb. 10
At its core, Dope is a coming-of-age story told from the black geek perspective. Malcolm (Shameik Moore) is a brainy high school student who's trying to leave "The Bottoms" of Inglewood, California. This isn't a straight-up, feel-good comedy—drugs and gangs aren't easy comic fodder—but Dope satirizes preconceived notions of race and culture. Famuyiwa keeps things entertaining while still posing hard-hitting questions to the characters and audience. Dope's infectious energy, and Famuyiwa's tendency to throw genre and stereotypes to the wind, is refreshing. Dope is dope. —Christine N. Ziemba

---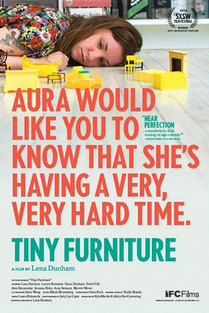 34. Tiny Furniture
Year: 2010
Director: Lena Dunham
There is much to love about his film. Dunham and cinematographer Jody Lee Lipes compose compelling tableaus on the screen, especially those framed by the stark, almost oppressively minimalist white backgrounds in the loft. The writing is sharp and often funny, and some of Dunham's actors are especially winning. Her sister Grace (who plays Nadine) has a goofy charm and unselfconsciousness that play well in indie world. Alex Karpovsky, as the freeloading YouTube sensation Jed, has a wonderful stillness to his persona, and he's willing to let words hang in the air around the characters (a quality in short supply with either actors or directors these days). And Jemima Kirke steals the show as Charlotte, the Rayanne Graf to Jena's Angela Chase.—Michael Dunaway

---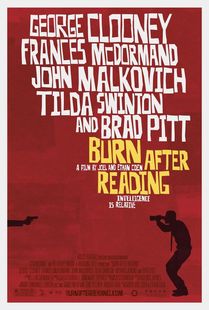 33. Burn After Reading
Year: 2008
Directors: Joel and Ethan Coen
This Coen Brothers favorite has an unsurprisingly incredible cast, but can we take a moment to give all of the awards and props to Frances McDormand? Her Linda Litzke is one of the strangest, most hilariously bizarre characters to ever appear in a film, and yet there's something completely familiar about her. She's pursuing her own version of the American Dream, and the mess she leaves in her wake makes up the crux of this very black, very funny comedy. That she does so while all the other members of this ensemble do the same, and manage to entangle their own personal dramas with hers, makes this movie an entertaining way to spend an evening. Along with McDormand, George Clooney, Brad Pitt, Tilda Swinton and Richard Jenkins (who plays the tragically adorable Ted) all give fantastic turns—unrecognizable, in many ways, from their typical fare which makes the story all the more enthralling.—Garrett Martin

---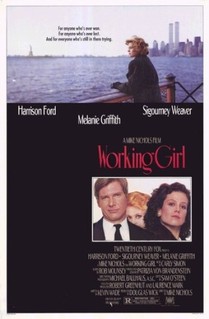 32. Working Girl
Year: 1988
Director: Mike Nichols
One of a spate of movies about Wall Street to hit theaters near the end of the Reagan era, Mike Nichols's romantic comedy was focused more on personal relationships than business. Much of the movie's success can be boiled down to the chemistry of its leads—Sigourney Weaver and Harrison Ford are more than convincing as late '80s business leaders / lovers, and Melanie Griffith was so good as the underestimated blue collar secretary with a business degree that she became one of Hollywood's biggest stars for a few years. You probably won't laugh out loud, but it's a great example of what slick, middlebrow, professional Hollywood comedies in the late '80s looked like. It's also in the relatively small class of comedies to get an Oscar nomination for Best Picture.—Garrett Martin

---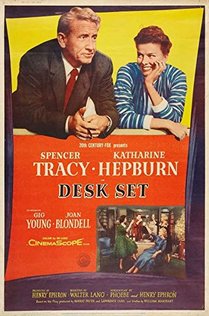 31. Desk Set
Year: 1957
Director: Walter Lang
A Katherine Hepburn/Spencer Tracy classic, the movie features the head of a TV network research department and a recently hired efficiency expert who fall in love while grappling with clashing interests: the desire to modernize and techno-phobia. The result is a funny, warm depiction of romance and how people initially reacted to computers.—Anita George

---
---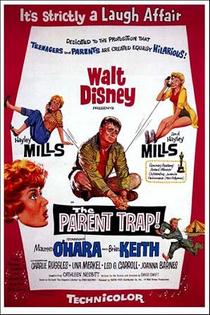 30. The Parent Trap
Year: 1961
Director: David Swift
Okay, clearly this isn't a laugh riot by 2017's standards. And yeah, it'll probably drive most adults away within fifteen minutes if they don't have healthy reserves of nostalgia for it welling up inside. If they stick with it, though, they'll find one of the most charming and endearing comedies on this list. Not all comedy has to be serious or biting or vulgar or scathing—there's always room for frothy, lively fun, and the original Parent Trap possesses that in spades. And if you are nostalgic for it, well, geez, you don't need any convincing.—Garrett Martin

---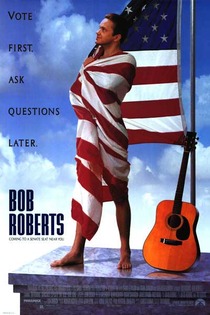 29. Bob Roberts
Year: 1992
Director: Tim Robbins
The political bite to Tim Robbins's directorial debut wasn't a surprise given his history of political activism. Based on a short he made for Saturday Night Live in 1986, the mockumentary focuses on a conservative politician and folk-singer who cynically uses every dirty trick in the Lee Atwater book to win a Senatorial campaign in Pennsylvania. If you think dishonesty and partisanship in the political media is a recent phenomenon, let this film from 1992 prove otherwise in fairly hilarious fashion.—Garrett Martin

---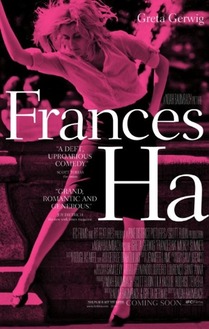 28. Frances Ha
Year: 2012
Director: Noah Baumbach
Frances Ha is endearing, kind and, in many ways, Noah Baumbach's best movie to date. One could trace his films, from his debut (Kicking and Screaming) to his most recent (Greenberg) and see a slow but steady focus on the individual, as well as his abandonment of an ironic, sometimes caustic stance against the very characters he writes. It is as if Baumbach could only write a certain type of person—the privileged, socially crippled intellectual with either too much self-awareness or none at all—and for a while it seemed like even the writer himself couldn't stand to be in the same room with such characters. This anger has faded, and what has emerged over his last few films, and culminated in Frances Ha, is an embrace of not only the flaws of his characters, but also his flaws as a filmmaker. He has settled down and created a film imbued with love, fun and melancholy. It feels simple and open and is a joy to watch.—Joe Peeler

---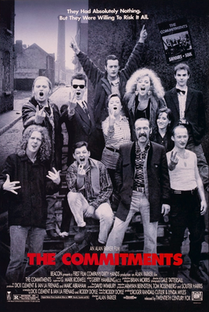 27. The Commitments
Year: 1991
Director: Alan Parker
One of the more dramatic movies on this list, The Commitments might've single-handedly created the working classic Irish musician genre. It's hard to watch Sing Street or Once (whose star, Glen Hansard, also appears in The Commitments) without thinking back to this movie about a blue-eyed soul band in Dublin and their struggles to stay together despite community indifference and regular in-fighting. It's one of the more dramatic films on this list, but there's also tremendous humor here, and an uncommon degree of warmth and humanity.—Garrett Martin

---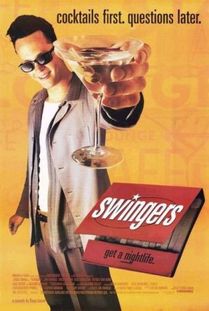 26. Swingers
Year: 1996
Director: Doug Liman
With their breakout roles in Swingers, Vince Vaughn and Jon Favreau established the personalities that still define them 20 years later. Vaughn's a fast-talking Eddie Haskell type who isn't quite as charming as he thinks, and Favreau's an affable everyman with a sensitive side. This carries over to their recent film work: Vaughn motormouths his way through comedies and dramas alike, while Favreau makes big budget Hollywood films that tend to be a little bit smarter and better crafted than most. The ease and charm of their friendship is what makes Swingers so memorable—it would've been called a bromance so often if that portmanteau existed in 1996. Swingers is a character-first comedy that captures a specific time and place in vivid detail.—Alan Byrd

---
---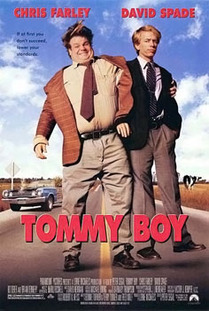 25. Tommy Boy
Year: 1995
Director: Peter Segal
The ill-fated journey of Chris Farley's Tommy Callahan and tiny curmudgeon Richard Hayden (played wonderfully and probably not with much difficulty by David Spade) is just as relevant as it was in 1995, if not moreso. Pairing the slapstick buffoonery of Farley's bull in a china shop anxiety with Spade's insecurity masked as smarmy assholism, Tommy Boy is more than the sum of its buddy comedy parts. Though the economic boom of the 1990s was a welcomed reprieve from Reaganomics and George Bush's "thousand points of light" predecessors, the turnaround didn't help the kind of middle-class manufacturing that made companies like Callahan Auto and towns like Sanduskey , Ohio possible. Still reeling from the overcooked economics of the 1980s and the increasing globalization of the 1990s, the middle class worker's struggle in that decade was represented with no more honest absurdity than in Tommy Boy.—Jonathan Dick

---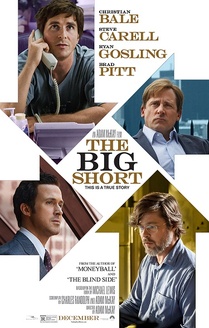 24. The Big Short
Year: 2015
Director: Adam McKay
The Big Short, a kaleidoscopic look into the months leading up to the 2007 financial meltdown, is an angry film. And rightfully so—the amount of callous thievery characters uncover here is enough to make any rational person's blood boil. It's also, unquestionably, a funny film, tempering its acerbic leanings by highlighting just how blatantly surreal the whole ordeal truly was. The comedy serves as the sugar that helps the abrasive medicine go down.—Mark Rozeman

---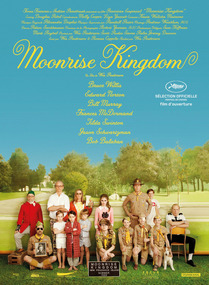 23. Moonrise Kingdom
Year: 2012
Director: Wes Anderson
Anderson and co-writer Roman Coppola avoid clichés at every opportunity. The forces that would typically work to tear Sam and Suzy apart instead rally behind them, perhaps infected by the conviction of their love, which never wavers, even in argument: "I love you, but you don't know what you're talking about." Moonrise Kingdom is whimsical and, yes, precious, but it is so in the very best sense of the word.—Annlee Ellingson

---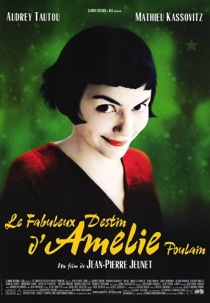 22. Amélie
Year: 2001
Director: Jean-Pierre Jeunet
A delicate, delicious little French trifle, Amélie is easily one of the most romantic films on Netflix. The adorable Audrey Tautou launched herself into the American consciousness as the quirky do-gooder waitress who sends her secret crush photos and riddles masking her identity in order to make their first encounter—and first kiss—the most romantic moment of her life. Endlessly imaginative and beautifully photographed, Amélie is a film to be treasured.—Jeremy Medina

---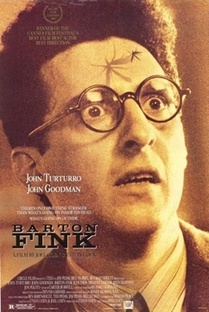 21. Barton Fink
Year: 1991
Director: Joel Coen
While hung up with the intricate plotting of Miller's Crossing, the Coen Brothers took a break to write a script about a blocked screenwriter (Jon Turturro). Reminiscent of Stanley Kubrick and David Lynch at their most darkly satiric, Barton Fink depicts a self-important New York playwright who struggles to write a Hollywood wrestling picture while residing in a rotting hotel. A jaundiced metaphor for the compromised creative process of show business, Barton Fink delivers the deadpan comedy and quirky performances of the Coen's trademark, including Oscar nominee Michael Lerner as a bombastic studio chief, John Mahoney as a boozing, Faulkner-esque novelist, and John Goodman as a cheerful salesman with a dark secret. Audiences can obsess over the meaning of lines like Goodman's "I'll show you the life of the mind!" but any answers the film holds are unlikely to be reassuring.—Curt Holman

---
---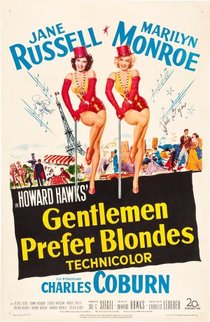 20. Gentlemen Prefer Blondes
Year: 1953
Director: Howard Hawks
A few months ago an observation made the rounds on social media criticizing Netflix for having proportionately few films from before the '80s. Anecdotally we can report that all of the comedies from the '30s, '40s and '50s that were on our last version of this list from 2016 have been removed from Netflix. This updated list only has three films that fit that bill, one of which is this classic musical comedy that basically defined Marilyn Monroe's image for all time. Monroe and Jane Russell are both magnetic as showgirls in this fun but incredibly dated comedy, which is full of jokes and gags that your grandparents probably went nuts over. You probably need a healthy respect for film history and a tolerance for corniness and outdated ideas about gender and romance to really appreciate this one today, but if you can get past all that you'll find a charming, effervescent, and, yes, funny slice of amiable nonsense.—Garrett Martin

---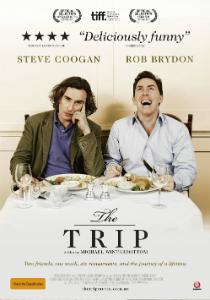 19. The Trip
Year: 2011
Director: Michael Winterbottom
Two British actor/comedians playing versions of themselves travel the beautiful and bleak north England countryside, stopping to eat at various upscale restaurants, but mostly just talking. And talking and talking. And doing impressions of Michael Caine, Woody Allen, and Liam Neeson, as well as British personalities an American audience might not recognize. But mostly just talking, with overlapping affection and competition. Sound like a good idea for a film? It absolutely is. [Also worth watching on Netflix: The sequel, The Trip to Italy.]—Jonah Flicker

---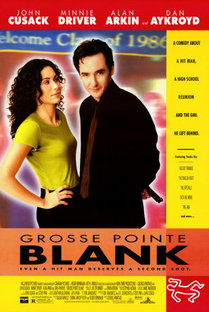 18. Grosse Pointe Blank
Year: 1997
Director: George Armitage
A slick combo of dark comedy and '80s nostalgia, Grosse Pointe Blank is almost a partner to star John Cusack's later film, High Fidelity. Both are about lonely men rethinking their direction in life set to a great soundtrack, but only in Grosse Pointe Blank does John Cusack play a hitman who murders Dan Aykroyd with a television. Its glib approach to violence might've been shocking in the decade most of its soundtrack was recorded in, but by 1997 it fit in perfectly with a darkening, more cynical culture. It remains fun and funny today, even with all that murder.—Garrett Martin

---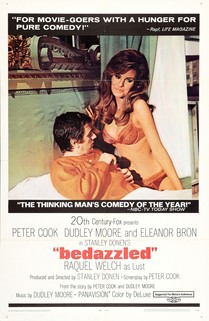 17. Bedazzled
Year: 1967
Director: Stanley Donen
Get that Brendan Fraser / Elizabeth Hurley monstrosity out of your head right now. Stanley Donen's 1967 original is such a cutting satire of modern life that it still feels prescient almost 50 years later. Peter Cook and Dudley Moore are a legendary comedy duo in England, and Americans who wonder why will quickly figure it out as Cook's devil tempts and tricks Moore's suicidal sadsack. Cook's script accentuates their strengths as performers and as a team, and Donen's understated direction lets the comedy breathe.—Garrett Martin
---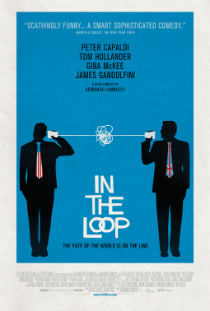 16. In the Loop
Year: 2009
Director: Armando Iannucci
If clever verbal humor were easy, we'd have more comedies like In the Loop. But it's not, and this one stands in a class of its own. It's the most quotable film of the decade—by miles—and the cynical potty mouths on screen are so articulate and creative that, after the avalanche of witticisms, you're left with the lingering sense that you've seen not just a funny movie but also a wicked political satire of the highest order, the kind where the absurdity speaks for itself.—Robert Davis

---
---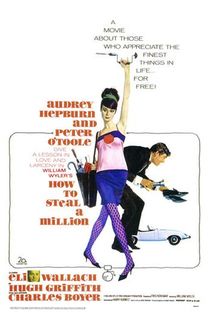 15. How to Steal a Million
Year: 1966
Director: William Wyler
Not all heist films are also comedies, but it seems like most of the best have at least a lot of comedy in them. Perhaps the convoluted nature of most movie capers turn humor into a necessary leavening agent? Either way this mid '60s William Wyler lark runs Audrey Hepburn and Peter O'Toole through a twisty art museum robbery in France. If the prospects of those two flirting deviously in 1960s Paris doesn't immediately sell you on this one, what if I told you you'll also get to see Eli Wallach as a rich American who tries to woo the noticeably younger Hepburn and is obsessed with Cellini's Venus? Wyler wasn't really known for comedies (this is the guy who made Ben-Hur and The Best Years of Our Lies) but he was known for being a pro's pro, and here he made a stylish, sexy and sly comedy that's as ingratiating today as it must have been 50 years ago.—Garrett Martin

---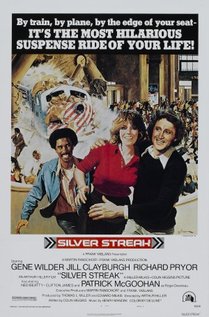 14. Silver Streak
Year: 1976
Director: Arthur Hiller
Richard Pryor and Gene Wilder are rightfully remembered as a great comedy duo, even though only two of the four films they made together are actually good. Silver Streak was the first and the best, a Hitchcockian comedy-mystery that lets both of its stars do what they do best while surrounding them with a world class supporting cast. Our biggest complaint is that Pryor simply isn't in it enough, which can be said of most of his early film work. It might be a little too dated for first-time viewers today, but if you want to understand the appeal of the Pryor-Wilder team, you should start here.—Garrett Martin

---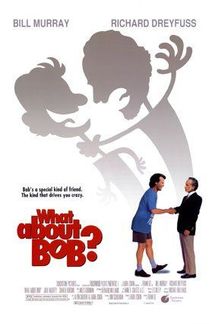 13. What About Bob
Year: 1991
Director: Frank Oz
Despite a great co-directorial debut with 1990's Quick Change and memorable cameos in movies like Little Shops of Horrors, Bill Murray's career took a critical dive after 1984's Ghostbusters. He didn't even take a major role between 1984 and 1988. So when What About Bob? came out in 1991, critics had long been talking about the Murray slump, and there was legitimate reason to think his career was fading away. What About Bob? is no Groundhog Day (which, sadly, is no longer on Netflix), but Murray's fantastic as the phobia-riddled patient of a pompous psychiatrist played by Richard Dreyfuss. (Dreyfuss is maybe too believable as an arrogant blowhard who barely tolerates his family.) It's a classic Murray role but also an atypical one: Bob isn't a sarcastic know-it-all, but a human puppy dog unaware of the drama and turmoil that follows in his wake.—Garrett Martin

---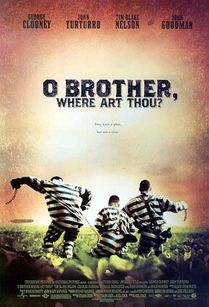 12. O Brother, Where Art Thou?
Year: 2000
Director: Joel Coen
T-Bone Burnett's soundtrack got all the attention, but this twist on Homer's Odyssey—set in Depression Era Mississippi—had all the effortless storytelling, imaginative characters and quotable lines we've come to love from the Coen Brothers' best comedies, with George Clooney joining a celebrated list of Coen comic leads. Holly Hunter and John Goodman basically reprise their hilarious Raising Arizona roles, only with more kids. And an eye-patch.—Josh Jackson

---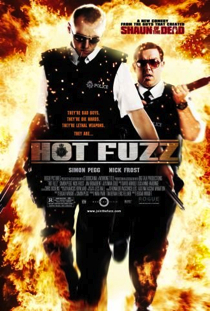 11. Hot Fuzz
Year: 2007
Director: Edgar Wright
The second chapter in the Three Flavours Cornetto trilogy (before there was ever such a thing), Hot Fuzz is clear evidence that Edgar Wright is capable of anything. A blockbuster action flick, a thriller, a pulp plot, a winking noir, a commentary on classism in an increasingly urbanized society—the movie is all of these things, down to the marrow of its very existence. Moreso than Shaun of the Dead or The World's End, Hot Fuzz inhabits its influences with the kind of aplomb to which any cinephile can relate: Somewhere between fascination, revulsion and pure visceral joy there walks the Michael Bays, the Don Simpsons, the John Woos, the Jerry Bruckheimers, and Wright gives each stalwart his due. Plus, he does so with total respect, showing that he understands their films inside and out. And in that intimate knowledge he knows even better that filmmaking is a conflagration: Best to burn it all down and see what remains than build it from the ground up.—Dom Sinacola

---
---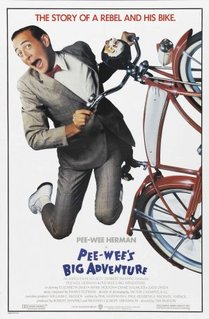 10. Pee-Wee's Big Adventure
Year: 1985
Director: Tim Burton
Tim Burton's full-length directorial debut is also one of his best. Pee-wee's Big Adventure brings us into the bizarro world of Pee-wee Herman, the excitable, ageless protagonist that's hopelessly attached to his bike. After it's stolen in broad daylight, we see Herman travel across the U.S. to reclaim his baby. And through the adventure and its ongoing discoveries (who knew the Alamo didn't have a basement?) we're introduced to unforgettable characters like Herman; his (sort-of) love interest, Dottie; the horrifying trucker ghost Large Marge; the snotty, rich Francis; and Herman's dog, Speck. Herman's wacky world is fully realized through the eye of Burton, and this one stands alone as a film that kids and adults can both get a kick out of.—Tyler Kane

---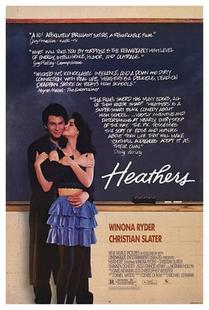 9. Heathers
Year: 1988
Director: Michael Lehmann
Heathers might look like another teen comedy, but it's probably the darkest and most brutal movie on this list. It's a cynical deconstruction of the typical high school comedy, turning peer pressure fatal and elevating the stakes from social lives to actual lives. It smartly subverts one of the stalest genres of comedy, and still remains edgy almost 30 years later.—Garrett Martin

---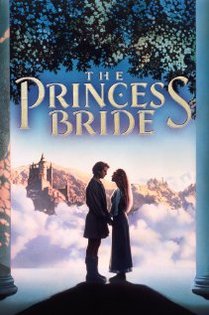 8. The Princess Bride
Year: 1987
Director: Rob Reiner
Quite possibly the most perfectly executed transformation of a beloved book to a beloved film in the history of the sport. A family-friendly "kissing movie" with pitch-perfect performances by the entire cast—from main character to bit player—The Princess Bride is the most relentlessly quotable film anywhere this side of Monty Python and their Holy Grail. Though regarded warmly enough by critics, its status as comedic fable ensures it is criminally underrated on most lists. Inconceivable? Alas, no. But unfair, nonetheless.—Michael Burgin

---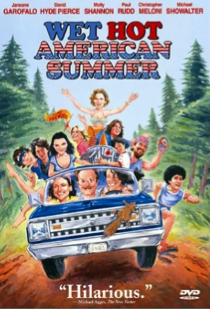 7. Wet Hot American Summer
Year: 2001
Director: David Wain
A cult film that's long since surpassed that status, Wet Hot American Summer is a lot of things: It's hilarious; it's perfectly cast; and it's a clear demonstration that Christopher Meloni has more range than simply playing a dour sex crime detective. But what makes it so brilliant, 15 years later and with a Netflix series on lock, is that it's so painfully, relentlessly nihilistic. We could trade quotable lines for days (my personal favorites being what Jon Benjamin's can of vegetables admits he's acrobatically capable of, and then Paul Rudd bluntly refusing to make out with Elizabeth Banks's character due to her burger flavor), but the key to the movie's endurance—past its timelessness grounded in a specific brand of '80s sex romp flick—is the way in which it treats nostalgia. Like Wain, Michael Showalter and Michael Ian Black's Stella series, Wet Hot American Summer, which takes place over the course of Camp Firewood's last day, exists in a bleakly amoral world. Here, bad things happen to good people—and really only to good people. Wain takes innocence and obliterates it, punishes it, gleefully destroying all nice memories anyone would ever hold dear about long lost summers, first loves and youth. Without a shred of wistfulness, Wet Hot American Summer surpasses its origins in parody and becomes something more: It earns its comedy. Taunting our very explicitly American tendency to let everything we touch devolve into sentimentality, the film proves that when we obsess over remembering ourselves at our best, we might as well be celebrating us at our worst. —Dom Sinacola

---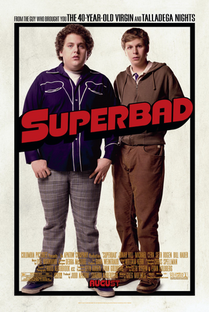 6. Superbad
Year: 2007
Director: Greg Mottola
Superbad does justice to [the] comedic traditions it derives from, with a plethora of deeply funny moments and at times startlingly realistic characters. [Michael Cera and Jonah Hill's characters] are so well conceived that their interactions seem derived less from a script than from personal experience, and while sadly more than a few moments seemed ripped from my own life, the universal specifics the story is told in make this the case for its entire audience.—Sean Gandert

---
---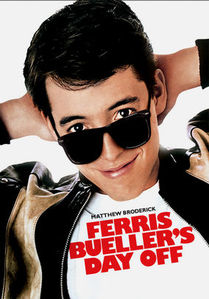 5. Ferris Bueller's Day Off
Year: 1986
Director: John Hughes
John Hughes' zeitgeist-y, fourth wall-busting ode to rich, entitled suburban youth vs. killjoy authority announced Matthew Broderick as a bona fide star, and gave us a chillingly prescient glimpse at Charlie Sheen's future in an admittedly funny bit role. Breakfast Club aside, out of all Hughes' decade of teen-centric movies set in the Chicago area, Bueller has almost certainly endured the best, and without all that tortured pretentiousness.—Scott Wold

---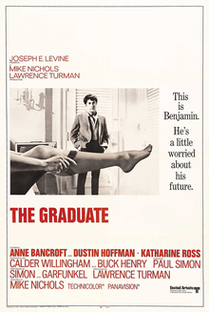 4. The Graduate
Year: 1967
Director: Mike Nichols
In the undisputed king of movies for those headed out into the real world, a hyper-accomplished recent grad (Dustin Hoffman) panics at the prospect of his future and falls into an affair with the much older wife of his father's business partner (Anne Bancroft). It helped define a generation long since embalmed by history, but the sense of longing for an alternative hasn't aged.—Jeffrey Bloomer

---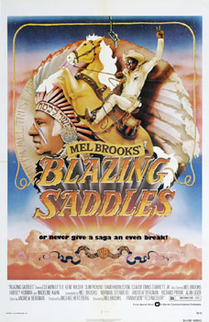 3. Blazing Saddles
Year: 1974
Director: Mel Brooks
Mel Brooks' greatest and most racially charged comedy has recently been mentioned in debates of political correctness, in the tone of "Nobody would be able to make Blazing Saddles today," and for better or worse, it's hard to refute. The film is a product of its time, a decency-stretching Wild West farce about a black sheriff trying to win over the white settlers of his frontier town and foil the plot of comically nebbish villain Harvey Korman in an all-time great comedy performance. Brooks regulars such as Madeline Kahn contribute great bits, and there's the wonderfully understated Gene Wilder, but the reason the film remains such a classic today is that the surface-level gags are largely harmless and timeless. From its little diversions to do Loony Tunes parodies, to the genre satire of every person in town seemingly being named "Johnson," it's a surprisingly sweet film for one that's also throwing around heavy themes of racism and discrimination. One thing that genuinely wouldn't be done in a film today is its madcap, zany ending, as the cowboys spill out of their own movie and into the other Warner Bros. soundstages. Outside of Anchorman 2, nothing else in recent years has tapped into that level of reality-bending, plot-snapping absurdism.—Jim Vorel

---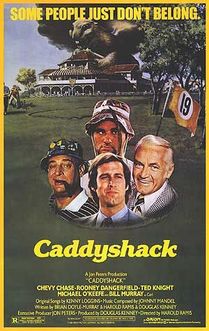 2. Caddyshack
Year: 1980
Director: Harold Ramis
There are four faces on that poster to the left, and all of them are equally crucial to Caddyshack's enduring popularity. From Ted Knight's aristocratic bluster, to Rodney Dangerfield's irreverent populism, to the glib playboy Chevy Chase, to Bill Murray's iconic idiot, Caddyshack has one of the greatest casts of any comedy in memory. Add in a sharp script from National Lampoon co-founder Doug Kenney and amiably shaggy direction from Harold Ramis, and you have an all-time classic.—Garrett Martin

---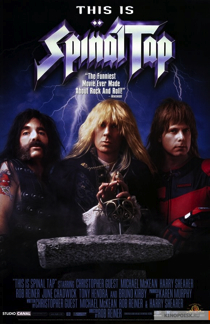 1. This Is Spinal Tap
Director: Rob Reiner
Year: 1984
The only rock documentary worth watching, according to Kurt Cobain and Dave Grohl—next to Pennebaker's Dont Look Back—This Is Spinal Tap isn't really a documentary at all, though it aspires to so much more truth than any countless, beatific biopic that's come out in the past couple decades or so. The story of a fictional metal/cock rock band told through talking head interviews that chronicle their iconic ups and downs, Spinal Tap is our best, early glimpse at the team who'd go on to make Waiting for Guffman, A Mighty Wind and Best in Show. While it isn't the first of its kind, it feels like it could be: So deeply does it understand the world it parodies, Spinal Tap knows that a mockumentary is best a biopic of people who never existed, taking the personalities that define this starfucking realm and then, ever so slightly, ever so lovingly, cranking them to 11.—Dom Sinacola