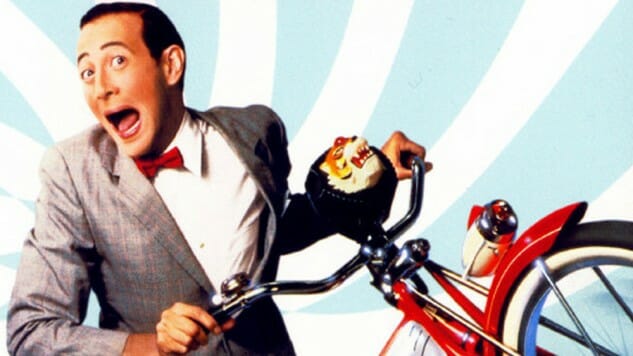 Netflix doesn't stop. The churn of movies old and new is constant, as titles fall off and are added to the selection regularly throughout the year. That means our last list of the best comedies on Netflix, which dates back to last March, is now hopelessly outdated. Let's rectify that right now.
If you haven't read one of the previous versions of this list before, here's the standard spiel: I'm the comedy editor here at ol' Paste Magazine. When calibrating the best comedies on this list, the overall cinematic quality of a film is important, but slightly more crucial is how much it makes me laugh. Hence Caddyshack coming in higher than the two Wes Anderson movies on the list.
Our last list had 50 films. This one has 40 because, uh, we were already kinda scraping the bottom of the Netflix barrel just to get to this point. I don't know if Netflix's increasing focus on original programming explains why their worthwhile film offerings are slimmer than before, but while scanning through the listings it was a quickly realized fact: the comedy section isn't what it used to be.
Still, that doesn't leave you completely high and dry. There are dozens of great comedies I can wholeheartedly recommend to our loyal readership. All of those, and a few more, are below.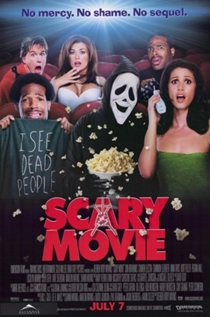 40. Scary Movie
Year: 2000
Director: Keenan Ivory Wayans
The least terrible of the five (
) Scary Movie movies is the only one we can (tepidly) endorse. Before writers Jason Friedberg and Aaron Seltzer really kicked off their ___ Movie parody reign of terror, three members of the Wayans family took one of their scripts and turned it into a dim but occasionally funny satire of Scream and the teen horror films that were popular in the late '90s. (If you want to know why a satire of horror films needed its own satire, well, you've already put more thought into this than Friedberg or Seltzer ever have.) Anna Faris is fine despite the lackluster material, and some of the fourth wall breaking meta-jokes from Marlon and Shawn Wayans work.—Garrett Martin

---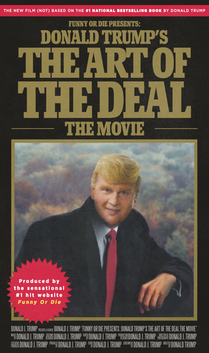 39. Donald Trump's The Art of the Deal The Movie
Year: 2016
Director: Jeremy Konner
Too short to rank higher on this list, but maybe still too long for what it tries to do, this Funny or Die-produced parody is an absurd, caustic pseudo-adaptation of the 1987 memoir that first brought our most inexplicable of presidents to national prominence. Starring Johnny Depp, in his best perfrmance since that 21 Jump Street movie, as Trump, The Art of the Deal is a cameo-filled 50 minute sprint through Trump's formative business years, with the joke-a-minute style of Zucker-Abraham-Zucker and the voice of a late night comedy sketch.—Garrett Martin

---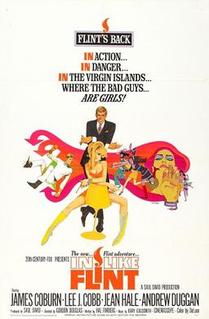 38. In Like Flint
Year: 1967
Director: Gordon Douglas
The second mid-'60s James Bond sequel to star James Coburn as Derek Flint doesn't hold up as well as the original, but it's the only one of the two on Netflix right now. It's a goofy, very '60s parody of early Bond movies that pretty clearly inspired Austin Powers (really, those movies feel less like Bond parodies than homages to Flint). In Like Flint's plot now feels as archaic as the Bond tropes it was sending up—it's all about evil feminists who want to take down the men who rule the world—but Coburn's tough guy act works perfectly in this comedic setting, and the super '60s atmosphere is a delight.—Garrett Martin

---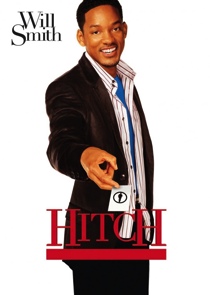 37. Hitch
Year: 2005
Director: Andy Tennant
Sure, Hitch never garnered any high-profile awards buzz. However, this standout 2005 romantic comedy did teach us the Q-tip dance, and we can all be thankful for that. Alex "Hitch" Hitchens is a professional dating consultant with an expertise in teaching nerdy men how to woo women. Played by the delightfully suave Will Smith, the "date doctor" is hired by Albert Brennamen in hopes to win the heart of beautiful celebrity Alegra Cole. While coaching Albert, Hitch also attempts to take his own advice as he charms cynical gossip columnist Sara Melas, who is not too pleased when finding out her beau is actually the man she is attempting to expose. Smith's comedic chemistry with Kevin James is showcased when Hitch teaches Albert how to move it on the dance floor. If any studio executives decide to make a sequel, we suggest you take Aziz Ansari advice: "MINDYKALING AS A FEMALE HITCH!"—Stephanie Sharp

---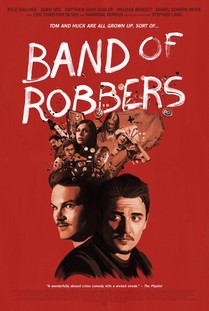 36. Band of Robbers
Year: 2016
Directors: Aaron Nee, Adam Nee
As strong as the talent is in front of the camera (including the comedic sidekick duo of Hannibal Buress and Matthew Gray Gubler), consider the talent behind it even more. The Nees know their stuff, whether they're setting up a punch line (of which Band of Robbers has many) or composing countless lovely shots in widescreen. They've made a film that's as hilarious as it is beautiful. As Huck himself might say, it's nothin' but magic.—Andy Crump

---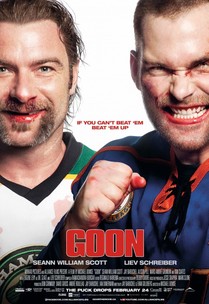 35. Goon
Year: 2011
Director: Michael Dowse
You'd think Slap Shot would've said all there is to say about violence as a crucial marketing tool for minor league hockey, but Goon carves out its own nook in the sports comedy pantheon thanks to a funny script from Jay Baruchel and Evan Goldberg and fine performances from Seann William Scott and Liev Schreiber. A sequel is actually being released a week from the day this list was originally published in March 2017.—Garrett Martin

---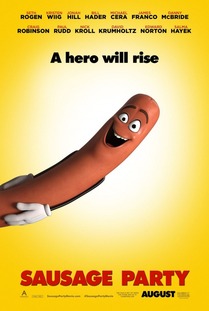 34. Sausage Party
Year: 2016
Directors: Conrad Vernon and Greg Tiernan
Though Sausage Party is uneven at times, all is made whole by a third act that presents scene after scene of some of the most unbelievable ridiculousness ever shown in a film. Credit goes to Evan Goldberg and Seth Rogen, who wrote This Is the End and The Interview, as well as to The Night Before writers Kyle Hunter and Ariel Shaffir. This team knows how to end their films with a literal and metaphorical bang that pays off beautifully.—Ross Bonaime

---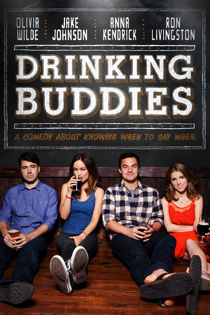 33. Drinking Buddies
Year: 2013
Director: Joe Swanberg
If you feel compelled to go full indie and can't stand love stories with tidy, happy endings, Drinking Buddies should be your pick. It's an unconventional romance in that most of the characters never commit to the relationships or infidelities we expect them to. Instead, it's about temptation, the lies we tell ourselves in a relationship and the boundaries between friendship and romantic feelings. A scion of—but not full-fledged entry into—the mumblecore genre, its largely improvised dialog lends an air of reality to the conversations, but those expecting typical genre conventions may find themselves perplexed when you don't get anything resembling the "wedding bells" ending of the typical romantic comedy.—Jim Vorel

---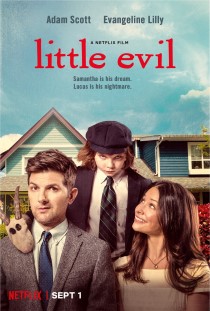 32.
Little Evil
Year:
2017
Director:
Eli Craig
Seven years after he gave us
Tucker & Dale vs. Evil
, one of the best horror comedies in recent memory, director Eli Craig has finally returned with another horror comedy exclusive for Netflix,
Little Evil
. An obvious parody of
The Omen
and other "evil kid" movies,
Little Evil
wears its influences and references on its sleeve in ways that while not particularly clever, are at least loving. Adam Scott is the sad-sack father who somehow became swept up in a whirlwind romance and marriage, all while being unfazed by the fact that his new step-son is the kind of kid who dresses like a pint-sized Angus Young and trails catastrophes behind him wherever he goes. Evangeline Lilly is the boy's foxy mother, whose motivations are suspect throughout. Does she know that her child is the spawn of Satan, or as his mother is she just willfully blind to the obvious evil growing under her nose? The film can boast a pretty impressive supporting cast, from Donald Faison and Chris D'elia as fellow step-dads, to Clancy Brown as a fire-and-brimstone preacher, but never does it fully commit toward either its jokes or attempts to frighten. The final 30 minutes are the most interesting, as they lead the plot in an unexpected direction that redefines the audience's perception of the demon child, but it still makes for a somewhat uneven execution.
Tucker & Dale
this is not, but it's still a serviceable return for Craig.
—Jim Vorel
---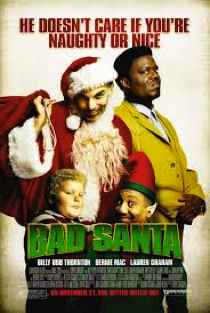 31.
Bad Santa
Year:
2003
Director:
Terry Zwigoff
Billy Bob Thornton is sublimely degenerate, as only he can be, but the film's ending has one of the most redemptive turns this side of
It's A Wonderful Life
. A true masterpiece of a dark comedy, in
Bad Santa
we see the titular Anti-St. Nick pee himself, get wasted, swear at kids, disrespect authority and plan on robbing the very mall in which he (barely) works. That the aforementioned Bad Santa is not just a vulgar caricature is testament to Thornton's these-are-the-facts deadpan, countered by two brilliant supporting performances from the late greats John Ritter and Bernie Ma, as well as Thornton's genuinely touching rapport with innocent cherub Thurman Murman (Brett Kelly). —
Greg Smith
---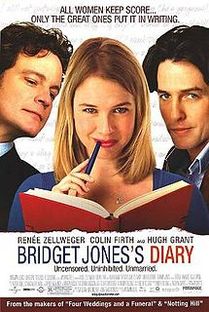 30. Bridget Jones's Diary
Year: 2001
Director: Sharon Maguire
Diehards may have been initially miffed at her casting, but Renée Zellweger was crucial to the movie's success. She's boundlessly charming as Bridget Jones, gaining 20 pounds to play the British singleton who falls for Hugh Grant and (eventually) Colin Firth. From her appalling bad public speeches to lip-synching to Sad FM songs in her pajamas, Zellweger carries the film on her (still slender) shoulders. —Jeremy Medina

---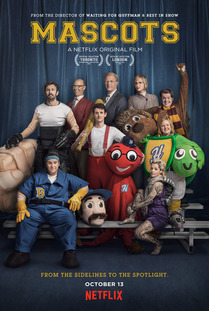 29. Mascots
Year: 2016
Director: Christopher Guest
"Diminishing returns" might apply to Christopher Guest mockumentaries more than anything else on earth, but when you start from the unparalleled heights of Waiting for Guffman and Best in Show there's a long way to plummet. To wit: Mascots, his latest film, is still full of great performances and good jokes. Much of his stock company returns for the Netflix exclusive (Parker Posey, Jane Lynch, Fred Willard and Ed Begley Jr. are still standouts), and although the absence of Eugene Levy and Catherine O'Hara is palpable, the ensemble is still stocked with capable improvisers. The satire isn't as sharp as his earlier films, but there's still an endearing goofiness at the movie's heart.—Garrett Martin

---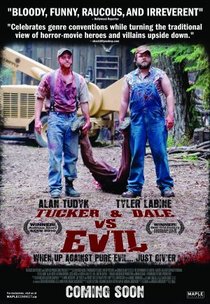 28. Tucker & Dale vs. Evil
Year: 2010
Director: Eli Craig
Let's face it, hillbillies and their ilk have been getting the short end of the pitchfork in movies since the strains of banjo music faded in 1972's Deliverance. And whether due to radiation (The Hills Have Eyes) or just good old determined inbreeding (Wrong Turn and so, so many films you're better off not knowing about), the yokel-prone in film have really enjoyed slaughtering innocent families on vacation, travelers deficient in basic map usage skills, and, best of all, sexually active college students just looking for a good time. But fear not, members of Hillbillies for Inclusion, Consideration & Kindness in Screenplays (HICKS)—writer/director Eli Craig has your hairy, unloofahed back. His film, Tucker & Dale vs. Evil, answers the simple question: What if those hillbillies are just socially awkward fellows sprucing up a vacation home and the young college kids in question are just prone to repeatedly jumping to incorrect, often fatal, conclusions? Think Final Destination meets the Darwin Awards.—Michael Burgin

---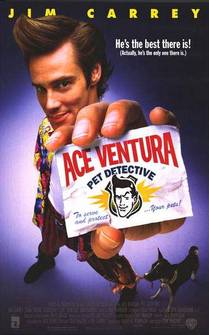 27. Ace Ventura: Pet Detective
Year: 1994
Director: Tom Shadyac
The character of Ace Ventura in Ace Ventura: Pet Detective is the definition of zany. And slightly deranged. And…bird-like. According to an Inside The Actors' Studio interview, Carrey based Ace Ventura's voice, clothes, walk, hair and mannerisms on the behavior of birds. To base an entire performance on birds or any animal and to get such hilarious results as Carrey had is a mark of an original actor.—Anita George

---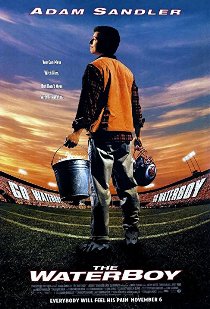 26. The Waterboy
Year: 1998
Director: Frank Coraci
I saw The Waterboy in the theater on opening night and I'm still not sure if it's the last of the classic Adam Sandler films or the first of the not-so-classic Adam Sandler films. It's clearly a step below Billy Madison, Happy Gilmore and The Wedding Singer, but it's not quite as obnoxious or depressing as pretty much every other comedy he's made since The Waterboy. His manchild antics didn't feel redundant yet, and here he has the help of a great supporting cast that includes Kathy Bates, Jerry Reed, Henry Winkler and Blake Clark. (And, uh, the Giant from WCW, aka the Big Show, also has a ton of charisma in his brief cameo.) If you've always hated Sandler, you should avoid this one; if you recognize those first three films as the classics that they are, you'll probably enjoy The Waterboy enough to not feel like you're wasting your time.—Garrett Martin

---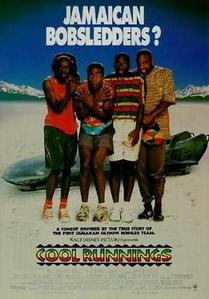 25. Cool Runnings
Year: 1993
Director: Jon Turteltaub
Cool Runnings is based on the true story of disgraced American Olympian ex-bobsledder Irv Blizter. Living in Jamaica, working as a bookie, he is approached by young Jamaican athletes who want to start a Jamaican bobsledding team. This unique story has everything it takes to make a good movie: fallen hero, great underdog, hilarious moments, and an amazing soundtrack. (Also, John Candy, Leon and Doug E. Doug are all great in it.—Ed.)—Madina Papadopoulos

---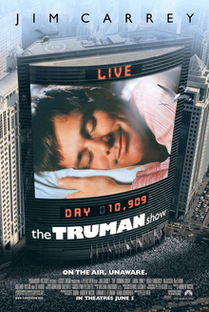 24. The Truman Show
Year: 1998
Director: Peter Weir
Before reality shows took over the world and VH1, there was a prescient little movie called The Truman Show. Strange, that there was a time in our culture when the thought of putting someone on television and watching their life unfold in a somewhat (or completely) falsified manner was morally wrong. But The Truman Show was more than just a critique on the reality shows of the future; Jim Carrey was the everyman hero, weary of living a life where he took no risks and saw no change. As he attempted to make new moves, he was met with such resistance that it made the very act of living a revolutionary process in itself. Laura Linney, Noah Emmerich and Ed Harris (as Christof, the all-powerful man behind the curtain) made up Truman's world and the cast of one of the most captivating and triumphant stories ever told.—Shannon M. Houston
---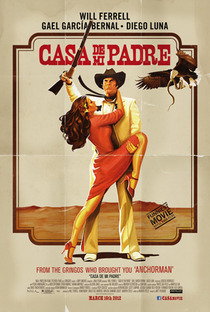 23. Casa de Mi Padre
Year: 2012
Director: Matt Piedmont
Will Ferrell's Spanish-language comedy is more than just a gimmick or one-note joke. It alternates between being a pitch perfect telenovela parody and a bloated, feature-length version of Ferrell's more surreal Saturday Night Live work. Ferrell is wonderful, of course, but it also has great turns by Diega Luna and Gael García Bernal (who, yes, American film critics will always automatically associate with one another because of Y Tu Mamá También). There's one scene with all three of them in a bar together that is one of the most scathing and hilarious criticisms of modern day America you'll see in any comedy.—Garrett Martin

---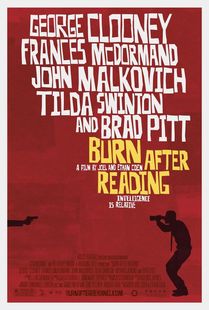 22. Burn After Reading
Year: 2008
Directors: Joel and Ethan Coen
This Coen Brothers favorite has an unsurprisingly incredible cast, but can we take a moment to give all of the awards and props to Frances McDormand? Her Linda Litzke is one of the strangest, most hilariously bizarre characters to ever appear in a film, and yet there's something completely familiar about her. She's pursuing her own version of the American Dream, and the mess she leaves in her wake makes up the crux of this very black, very funny comedy. That she does so while all the other members of this ensemble do the same, and manage to entangle their own personal dramas with hers, makes this movie an entertaining way to spend an evening. Along with McDormand, George Clooney, Brad Pitt, Tilda Swinton and Richard Jenkins (who plays the tragically adorable Ted) all give fantastic turns—unrecognizable, in many ways, from their typical fare which makes the story all the more enthralling.—Garrett Martin

---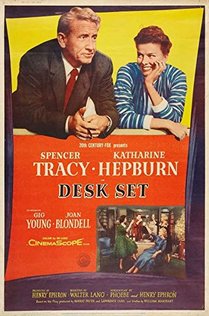 21. Desk Set
Year: 1957
Director: Walter Lang
A Katherine Hepburn/Spencer Tracy classic, the movie features the head of a TV network research department and a recently hired efficiency expert who fall in love while grappling with clashing interests: the desire to modernize and techno-phobia. The result is a funny, warm depiction of romance and how people initially reacted to computers.—Anita George

---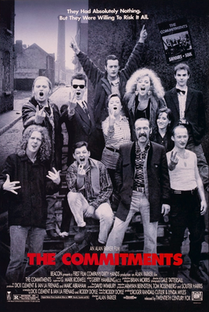 20. The Commitments
Year: 1991
Director: Alan Parker
One of the more dramatic movies on this list, The Commitments might've single-handedly created the working classic Irish musician genre. It's hard to watch Sing Street or Once (whose star, Glen Hansard, also appears in The Commitments) without thinking back to this movie about a blue-eyed soul band in Dublin and their struggles to stay together despite community indifference and regular in-fighting. It's one of the more dramatic films on this list, but there's also tremendous humor here, and an uncommon degree of warmth and humanity.—Garrett Martin

---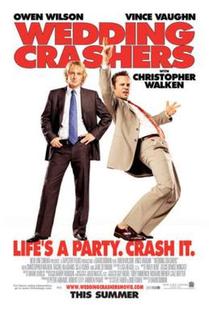 19. Wedding Crashers
Year: 2005
Director: David Dobkin
The frat pack boorishness that was all the rage in the '00s hasn't aged too well in the post-#MeToo era, but that doesn't completely deflate Wedding Crashers. Owen Wilson and Vince Vaughn are somehow charming as two Lotharios who hit up random weddings to pick up women, and the supporting cast, including Isla Fisher, Rachel McAdams, Christopher Walken, Bradley Cooper, Henry Gibson, Jane Seymour and an uncredited Will Ferrell, carry just as much of the comedic weight.—Garrett Martin

---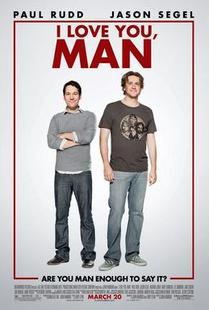 18. I Love You, Man
Year: 2009
Director: John Hamburg
While Paul Rudd goes a little bit over the top with his awkward, almost-naive behavior at the beginning (think Michael Scott from The Office, who appears to be a clear influence on the character), Jason Segel and Rudd make for one dynamic duo. At times, one might assume there would be too much male bonding, but this film brings just the right amount of vulgar jokes, back-handed compliments, and sexual innuendo to the table.—Muriel Vega

---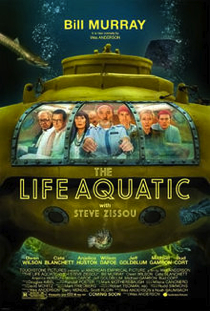 17. The Life Aquatic with Steve Zissou
Year: 2004
Director: Wes Anderson
A once-famous oceanographer and explorer, Steve Zissou (Bill Murray) now can barely bother. He feels things quietly, but deeply. And throughout The Life Aquatic with Steve Zissou, Murray plays the sad wash-up as he has so many roles in this late phase of his career, like a classic Pixies song: Zissou possesses a chilly, utterly subdued state of being towards the insanity around him, until his frustrations burst to the surface with a brilliantly cutting line like, "Son of a bitch, I am sick of these dolphins." Murray's enigmatic preference for keeping his characters' emotions close to their chests provides ample contrast between sardonic humor and something sincerer, even during big action sequences, like when the Zissou team rescues Jeff Goldblum's Allistair Hennessey ("Steven, are you rescuing me?" Murray's response, a pained half-smile and barely-there head cock, is deadpan brilliance). It's arguable Anderson helped Murray initially make that marked 180 from his constantly talking, wisecracking comedic personas in classics like Ghostbusters or Caddyshack, and, in my humble opinion, The Life Aquatic is undoubtedly the most fruitful of his and Anderson's collaborations. —Greg Smith

---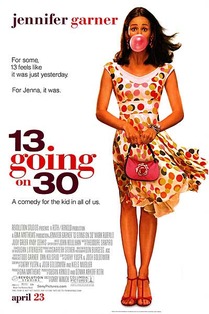 16. 13 Going on 30
Year: 2004
Director: Gary Winick
What could've been easily dismissed as a shameless Big ripoff might be even better than that Tom Hanks classic. Jennifer Garner is at her most charming as a 13-year-old in a grown-up's body, and perennially underrated Judy Greer shines in her finest film role as Garner's best frenemy. The sweetly nostalgic script might deserve the most credit, though—a movie like this could have been ruined by lethal levels of cheese, but 13 Going on 30 has the exact right amount of crowd-pleasing schmaltz.—Allyn Moore

---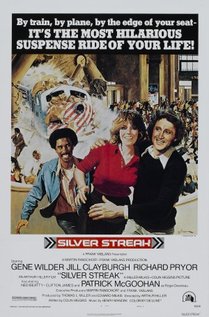 15. Silver Streak
Year: 1976
Director: Arthur Hiller
Richard Pryor and Gene Wilder are rightfully remembered as a great comedy duo, even though only two of the four films they made together are actually good. Silver Streak was the first and the best, a Hitchcockian comedy-mystery that lets both of its stars do what they do best while surrounding them with a world class supporting cast. Our biggest complaint is that Pryor simply isn't in it enough, which can be said of most of his early film work. It might be a little too dated for first-time viewers today, but if you want to understand the appeal of the Pryor-Wilder team, you should start here.—Garrett Martin

---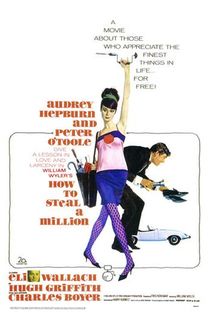 14. How to Steal a Million
Year: 1966
Director: William Wyler
Not all heist films are also comedies, but it seems like most of the best have at least a lot of comedy in them. Perhaps the convoluted nature of most movie capers turn humor into a necessary leavening agent? Either way this mid '60s William Wyler lark runs Audrey Hepburn and Peter O'Toole through a twisty art museum robbery in France. If the prospects of those two flirting deviously in 1960s Paris doesn't immediately sell you on this one, what if I told you you'll also get to see Eli Wallach as a rich American who tries to woo the noticeably younger Hepburn and is obsessed with Cellini's Venus? Wyler wasn't really known for comedies (this is the guy who made Ben-Hur and The Best Years of Our Lies) but he was known for being a pro's pro, and here he made a stylish, sexy and sly comedy that's as ingratiating today as it must have been 50 years ago.—Garrett Martin

---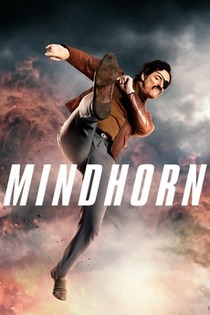 13. Mindhorn
Year: 2016
Director: Sean Foley
Julian Barratt gives a charismatic lead performance, using those chiseled cheekbones and glorious mustache in concert with uncommonly sad eyes to make his washed-up actor Richard Thorncroft both recognizable and worthy of empathy, despite his arrogance and stupidity. The rest of the cast is also strong, though largely overshadowed by Barratt's magnetism. If Steve Coogan, who also produced, wants to continue spending large chunks of his time in very small, brutally funny roles in comedy movies (see: The Other Guys, In the Loop, and technically Hot Fuzz), that's fine by me. Kenneth Branagh, shockingly, cameos as himself in one early scene where he auditions Richard for a Hamlet adaption—it's nice to see he has a sense of humor about still being the go-to Shakespeare guy. It's clear, in any case, that Mindhorn is a labor of love for the cast and crew.—Deborah Krieger

---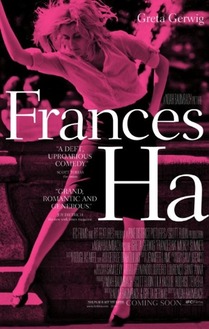 12. Frances Ha
Year: 2012
Director: Noah Baumbach
Frances Ha is endearing, kind and, in many ways, Noah Baumbach's best movie to date. One could trace his films, from his debut (Kicking and Screaming) to his most recent (Greenberg) and see a slow but steady focus on the individual, as well as his abandonment of an ironic, sometimes caustic stance against the very characters he writes. It is as if Baumbach could only write a certain type of person—the privileged, socially crippled intellectual with either too much self-awareness or none at all—and for a while it seemed like even the writer himself couldn't stand to be in the same room with such characters. This anger has faded, and what has emerged over his last few films, and culminated in Frances Ha, is an embrace of not only the flaws of his characters, but also his flaws as a filmmaker. He has settled down and created a film imbued with love, fun and melancholy. It feels simple and open and is a joy to watch.—Joe Peeler

---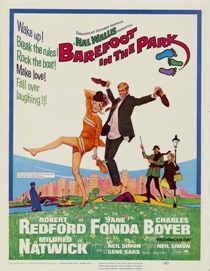 11. Barefoot in the Park
Year: 1967
Director: Gene Saks
Was Jane Fonda the original Manic Pixie Dream Girl? You might think so, if you watch Barefoot in the Park. Neil Simon's play about a free spirited woman and her stuffed shirt conservative husband (Robert Redford) was turned into a fine film starring two young legends entering the peak of their star power. Their innate charm matches perfectly with Simon's clever, lighthearted script.—Garrett Martin

---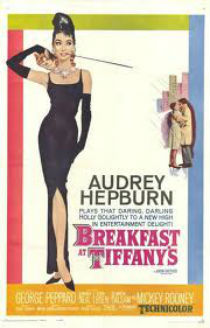 10. Breakfast at Tiffany's
Year: 1961
Director: Blake Edwards
It can be difficult to get past the extreme racism of Mickey Rooney playing a Japanese landlord in Blake Edwards's beloved classic. Nobody should have any problem with people who refuse to watch a movie with such a character in 2018. If you can look past his brief scenes, though, you'll find a romantic comedy that deserves its iconic reputation. It features Audrey Hepburn at her finest, and is the main reason every Anthropologie is full of books and art prints about her. It's a romantic comedy that's both romantic and funny, and, yes, extremely racist.—Garrett Martin

---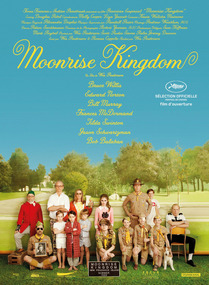 9. Moonrise Kingdom
Year: 2012
Director: Wes Anderson
Anderson and co-writer Roman Coppola avoid clichés at every opportunity. The forces that would typically work to tear Sam and Suzy apart instead rally behind them, perhaps infected by the conviction of their love, which never wavers, even in argument: "I love you, but you don't know what you're talking about." Moonrise Kingdom is whimsical and, yes, precious, but it is so in the very best sense of the word.—Annlee Ellingson

---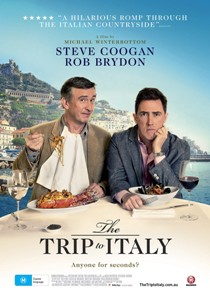 8./7. The Trip to Italy / The Trip to Spain
Year: 2014/2016
Director: Michael Winterbottom
Sadly the first of Steve Coogan, Rob Brydon and Michael Winterbottom's comedy travelogues isn't on Netflix. You don't need to see it to enjoy the two sequels, though, which we've lumped together because they are equally great and hilarious. Watching two middle-aged men eat their way through scenic European vistas might not sound like a great recipe for laughs, but Coogan and Brydon are both brilliant comic minds, and together they have an easy and irresistible charm that makes their impression-heavy banter deeply enjoyable.—Garrett Martin

---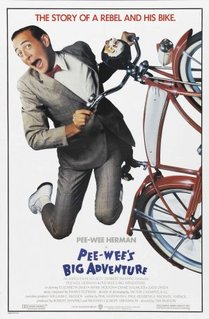 6. Pee-Wee's Big Adventure
Year: 1985
Director: Tim Burton
Tim Burton's full-length directorial debut is also one of his best. Pee-wee's Big Adventure brings us into the bizarro world of Pee-wee Herman, the excitable, ageless protagonist that's hopelessly attached to his bike. After it's stolen in broad daylight, we see Herman travel across the U.S. to reclaim his baby. And through the adventure and its ongoing discoveries (who knew the Alamo didn't have a basement?) we're introduced to unforgettable characters like Herman; his (sort-of) love interest, Dottie; the horrifying trucker ghost Large Marge; the snotty, rich Francis; and Herman's dog, Speck. Herman's wacky world is fully realized through the eye of Burton, and this one stands alone as a film that kids and adults can both get a kick out of.—Tyler Kane

---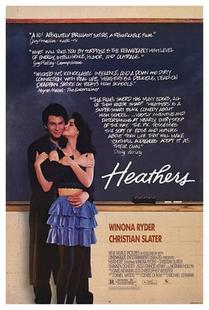 5. Heathers
Year: 1988
Director: Michael Lehmann
Heathers might look like another teen comedy, but it's probably the darkest and most brutal movie on this list. It's a cynical deconstruction of the typical high school comedy, turning peer pressure fatal and elevating the stakes from social lives to actual lives. It smartly subverts one of the stalest genres of comedy, and still remains edgy almost 30 years later.—Garrett Martin

---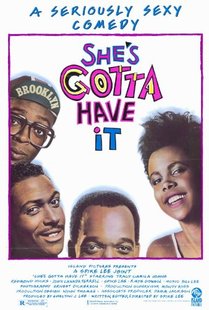 4. She's Gotta Have It
Year: 1986
Director: Spike Lee
Spike Lee arrived as a fully-formed talent with this small-budget, black-and-white debut, which wound up being one of the most important movies in the rise of independent films in the 1980s. Lee brought a voice and verisimilitude to the screen that hadn't been seen before, with a movie that's smart, funny and audacious. The central theme—that women can sleep around as much as men, and that they shouldn't be judged or scorned for it—is still relevant 30 years later. In fact, it's so relevant Lee adapted the movie into a Netflix series that premiered last year.—Garrett Martin

---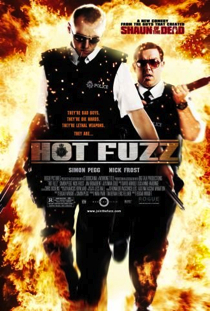 3. Hot Fuzz
Year: 2007
Director: Edgar Wright
The second chapter in the Three Flavours Cornetto trilogy (before there was ever such a thing), Hot Fuzz is clear evidence that Edgar Wright is capable of anything. A blockbuster action flick, a thriller, a pulp plot, a winking noir, a commentary on classism in an increasingly urbanized society—the movie is all of these things, down to the marrow of its very existence. Moreso than Shaun of the Dead or The World's End, Hot Fuzz inhabits its influences with the kind of aplomb to which any cinephile can relate: Somewhere between fascination, revulsion and pure visceral joy there walks the Michael Bays, the Don Simpsons, the John Woos, the Jerry Bruckheimers, and Wright gives each stalwart his due. Plus, he does so with total respect, showing that he understands their films inside and out. And in that intimate knowledge he knows even better that filmmaking is a conflagration: Best to burn it all down and see what remains than build it from the ground up.—Dom Sinacola

---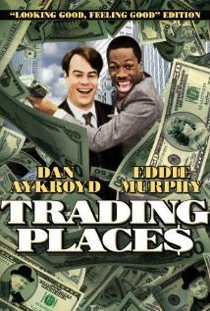 2.
Trading Places
Year:
1983
Director:
John Landis
A biting take on the
The Prince and the Pauper
story as filtered through the prism of the Decade of Greed,
Trading Places
stars Dan Aykroyd and Eddie Murphy as, respectively, high class broker Louis Winthorpe III and homeless street vagrant Billy Ray Valentine. As part of a "nurture vs. nature" experiment by the Duke Brothers, two wealthy, yet unscrupulous business magnates, Louis and Billy end up abruptly, per the title, trading places on the social ladder. The Dukes frame Louis for drug dealing, resulting in him losing both his job and his girlfriend, and then bail Billy out of jail and provide him with Louis' old job and high-class apartment. Once Billy and Louis discover this deception, they launch a plan for vengeance. Featuring both Murphy and Aykroyd at the top of their game,
Trading Places
represents a prime example of the kind of smart, yet decidedly un-PC comedies that could only exist at a certain point in the '80s (Aykroyd's blackface-heavy disguise in one scene, for example, would never fly in today's market). A stone-cold '80s classic if there ever was one.—
Mark Rozeman
---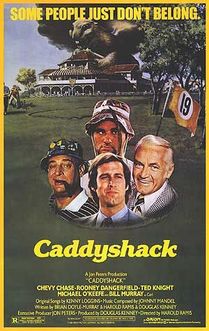 1. Caddyshack
Year: 1980
Director: Harold Ramis
There are four faces on that poster to the left, and all of them are equally crucial to Caddyshack's enduring popularity. From Ted Knight's aristocratic bluster, to Rodney Dangerfield's irreverent populism, to the glib playboy Chevy Chase, to Bill Murray's iconic idiot, Caddyshack has one of the greatest casts of any comedy in memory. Add in a sharp script from National Lampoon co-founder Doug Kenney and amiably shaggy direction from Harold Ramis, and you have an all-time classic.—Garrett Martin