Netflix Announces Michael Bolton's Big, Sexy Valentine's Day Special, Three New Stand-Up Specials
Comedy
News
Netflix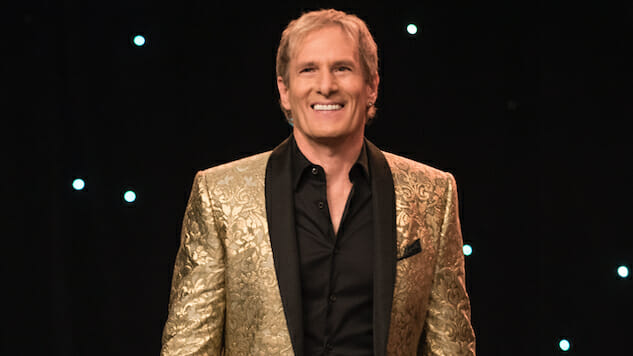 Netflix announced today that Michael Bolton, Jen Kirkman, Neal Brennan and Cristela Alonzo all have new specials coming to the streaming service in 2017.
Michael Bolton's Big, Sexy Valentine's Day Special is a Bolton-hosted variety special directed by Scott Aukerman and Akiva Schaffer "that serves one very important purpose: to get people in the mood to make love." Special guests include Casey Wilson, Chris Parnell, Eric Andre, Fred Armisen, Maya Rudolph, Michael Sheen, Randall Park, Sarah Silverman and Bolton's Lonely Island pals Andy Samberg and Jorma Taccone. The special debuts on Feb. 7.
Comedian Jen Kirkman, one of the best comedians with one of the best specials of 2015, is back with her second Netflix special, Just Keep Livin'? Kirkman will apply her signature wit to "people who won't travel alone, getting a tattoo at 41, male feminists and her solution to street harassment" on Jan. 3.
Former Chappelle Show writer Neal Brennan, responsible for one of our favorite stand-up specials from 2014, has a new special that just finished an off-Broadway run: 3 Mics. In the show, Brennan alternates "between three separate microphones: one for traditional stand-up; one for one-liners; and one for short confessional monologues" while talking about topics ranging from "his depression to his difficult relationship with his father." 3 Mics premieres on Jan. 17.
And finally, Cristela Alonzo is making her Netflix debut with her special Lower Classy, discussing "life as the daughter of an immigrant, social class, breaking the glass ceiling and more importantly, how she can't get the hang of Zumba." Lower Classy premieres on Jan. 24.