Kevin Hart and Just For Laughs Team Up For a Short Comedy Film Contest
Images from Just For Laughs / Laugh Out Loud Network
Comedy
News
Just For Laughs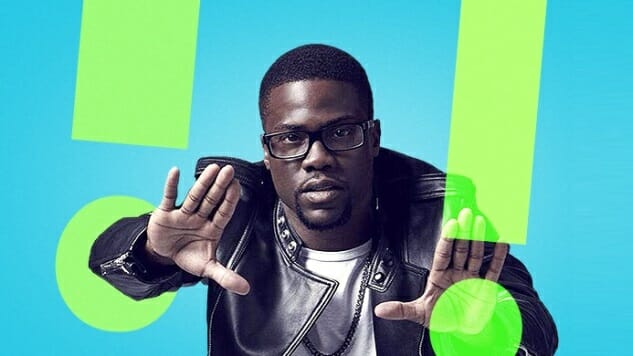 Kevin Hart's Laugh Out Loud Network and the Just For Laughs festival are teaming up for Just For Laughs: Eat My Shorts, a new competition looking for the funniest short films in the U.S. and Canada. 20 lucky finalists are still alive, and now the audience (i.e., you) gets to choose the winner. To vote simply visit this site, pick which film you love, enter your email address and click vote. You get one vote per email address per 24 hours.
The top five films will be screened at Montreal's Just For Laughs Festival later this month and the winning film team will receive a development deal with Lionsgate and Kevin Hart's Laugh Out Loud Network, plus an on-stage Q&A with Kevin Hart at JFL. So, you know, a pretty good opportunity.
Among the 20 finalists this year is Flatbush Misdemeanors, which was co-written by Kevin Iso and Dan Perlman. We mention this because Perlman recently performed at our regular Comedy Night at the Paste Studio in New York. You can check out his set here.
Just for Laugh's mission is very simple and to the point: "Make People Happy." The 20 films in this contest all aim to do just that. Watch them all and vote for whichever one makes you happiest.