Every Episode of Joe Pera Talks With You Now Available to Stream for Free
The first season, plus online bonuses, are all available on the Adult Swim site
Image via Adult Swim
Comedy
News
Joe Pera Talks With You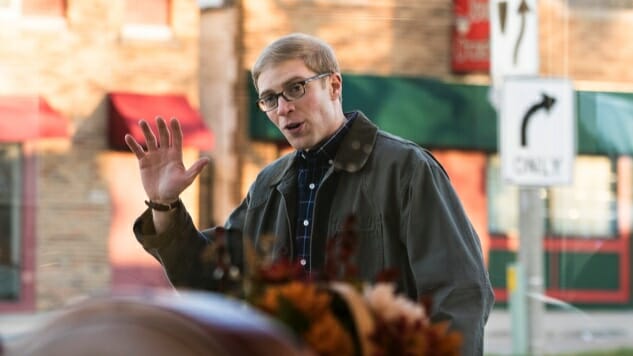 The entire first season of Adult Swim's quietly comedic series Joe Pera Talks With You is available now to stream for free on the Adult Swim site. The show's nine episodes are available alongside two special episodes and a host of online exclusives.
The episodes, with titles like "Joe Pera Talks to You About Iron" and "Joe Pera Reads You the Church Announcements," focus around, well, Joe Pera, playing a fictionalized version of himself. The show takes place in a small town in Michigan's Upper Peninsula and centers around the decidedly average, yet deeply felt life of the titular character.
The show's genre can be hard to describe—it borrows equally from absurdist mockumentaries, cringe-humor sketch shows and the naturalist work of mid-century authors like John Cheever, all smoothed over with Pera's slow, grandfather-like delivery. While it's ostensibly a comedy show, there are heartfelt moments sprinkled throughout, and if you're not careful, it might make you actually feel something.
See for yourself right here, and while you're at it, revisit our May talk with Pera and our glowing review of the show.