Jimmy Fallon Voices Support for Parkland Students, Will March With Them in D.C.
Image via YouTube/NBC
Comedy
News
Jimmy Fallon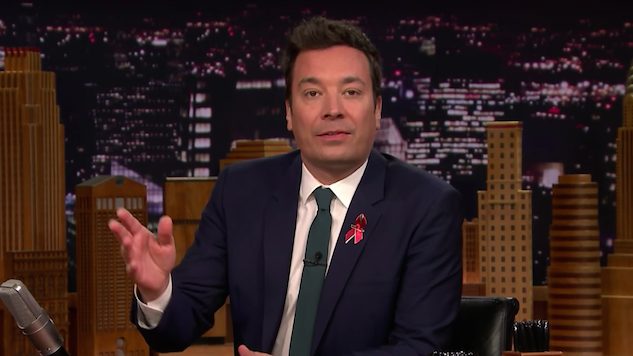 Tonight Show host Jimmy Fallon praised the students of Parkland, Fla.'s Stoneman Douglas on-air last night and he also pledged to march with them in the nation's capital.
Despite his usually apolitical show, which goes against the grain of nearly every other late-night show nowadays, Fallon has broken his political silence and has taken a stand on gun control.
Fallon said last night, in his first show since the Parkland school shooting:
I think what the students of Marjory Stoneman Douglas High School are doing is unbelievable. They're speaking out with more guts, passion, conviction and common sense than most adults. They're high school students. It's beyond impressive. That strength that they have, it's inspiring. They're angry and they're doing something about it and they are creating change.
Fallon has taken some heat in the past for his now-infamous interview with Donald Trump in which he played with Trump's hair and delivered softball questions. The New York Times and others have written countless op-eds about how Trump was the worst thing that could've happened to a playful, light-hearted host like Fallon.
In this stunning turn of events, Fallon was not only able to voice his support for the brave students of Stoneman Douglas High School, but he was also willing to take matters into his own hands by committing to march with the students and his family on March 24 to support gun control reform.
Watch a clip of Fallon's statement below.