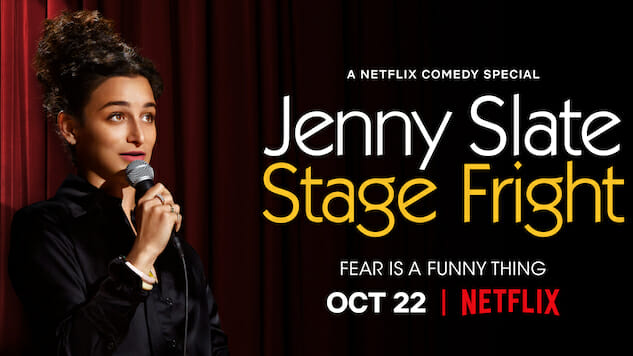 Comedian Jenny Slate's first Netflix comedy special has a trailer as of this Monday.
Stage Fright mixes a hilarious stand-up set with personal clips of Slate's childhood and interviews with her family in an intimate look at her life—from midnight Mass to ghosts in her childhood home.
The minute-and-a-half trailer is an honest peek at the comedian, who—surprise, surprise—suffers from stage fright. It's typically blunt, as she closes with an apathetic, "Death will come for all of us, I'm dressed for it."
Stage Fright launches globally on Netflix on Oct. 22, but in the meantime, we'll have to make do with the trailer.