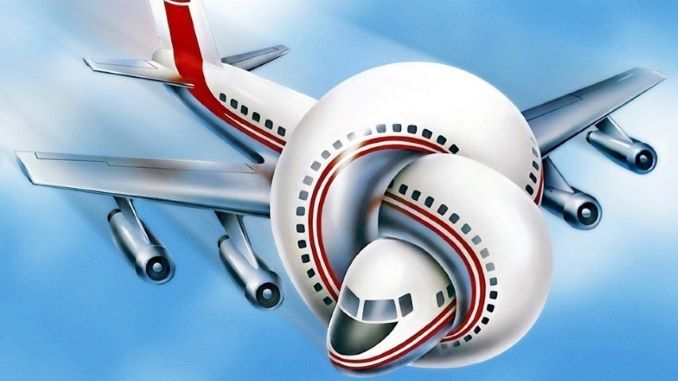 "Can a streaming service have too much content?"
That's how I've started this monthly list of the best comedies on HBO Max for over a year now. It seems like David Zaslav, the former head of Z-grade unscripted shlock factory Discovery and now CEO of the new Warner Brothers Discovery, does believe a streamer can have too much content, as under his watch the company has shockingly canceled a number of movies and TV series, including several that were deep into production. HBO Max has also pulled down a variety of original movies and TBS/TNT TV shows with no fanfare, including Seth Rogen's An American Pickle and Melissa McCarthy's Superintelligence. It's an incredibly weird and unsteady time for HBO Max, which of course has turned out to be the best streaming service in terms of both the depth of its library and the quality of its originals. Makes perfect sense to let the Naked and Afraid channel blow the whole thing up.
Despite all that recent turmoil, HBO Max still has the best, deepest, and most varied selection of comedies of any streamer at the moment. Good luck finding this many classics or pre-'90s comedies on the other services. HBO Max today feels like Netflix did a decade ago, before the streaming world splintered into a dozen different walled off rivals. That's a good thing.
Also, my standard disclaimer for these comedy lists: I'm not judging these exclusively on their cinematic qualities. Acting, storytelling, and technique are all apart of the equation, but the most important single facet is how much it makes me laugh.
With that out of the way, let's get to it. Here are the funniest movies on HBO Max today. Given what Discovery is doing to this streamer, you might want to watch 'em sooner rather than later—they could all be gone tomorrow.
1. Airplane!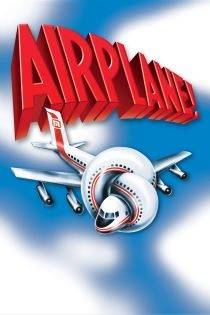 Year: 1980
Director: Jim Abrahams
Stars: Robert Hays, Julie Hagerty, Peter Graves, Robert Stack, Lloyd Bridges, Leslie Nielsen, Lorna Patterson, Kareem Abdul-Jabbar
Rotten Tomatoes Score: 97%
Rating: PG
Runtime: 88 minutes
The writing trio of Jerry Zucker, Jim Abrahams and David Zucker (ZAZ) defined a genre with their disaster-movie spoof in 1980. The jokes fly fast and furious, from the "Who's on First" confusion of a crew that includes Roger and Captain Oveur ("Roger, Roger. What's our vector, Victor?") to Oveur (Peter Graves) asking a kid in the cockpit, "Joey, do you like movies about gladiators?" to an old lady translating jive ("Jive-ass dude don't got no brains anyhow! Shiiiiit!") to "stop calling me Shirley!" Ridiculous and ridiculously quotable, it's the funniest spoof film of all time. —Josh Jackson
---
2. Young Frankenstein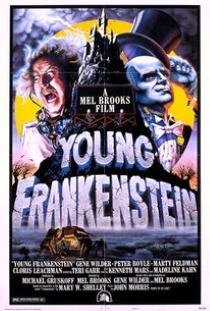 Year: 1974
Director: Mel Brooks
Stars: Gene Wilder, Peter Boyle, Cloris Leachman, Marty Feldman, Madeline Kahn, Teri Garr
Rotten Tomatoes Score: 94%
Rating: PG
Runtime: 105 minutes
One of the best comedies of all time and one of the 10 or so films I can quote almost entirely from memory, Young Frankenstein is a classic of the genre. At once a spoof of traditional Universal horror films and a loving tribute, Mel Brooks and his immensely talented cast have created a timeless film. It follows Dr. Frederick Frankenstein (played by Gene Wilder) as he finally gives into continuing his grandfather's (the Frankenstein) experiments. A classic for all ages, Peter Boyle's take on Frankenstein's monster is more playful than scary—after all, it's hard to see a kid being terrified by a tap-dancing monster, even if he is "puttin' on the ritz." —Mark Rabinowitz
---
3. The Great Dictator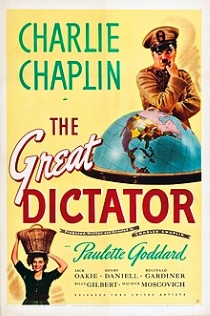 Year: 1940
Director: Charles Chaplin
Stars: Charles Chaplin, Paulette Goddard, Jack Oakie, Reginald Gardiner
Rotten Tomatoes Score: 93%
Rating: G
Runtime: 126 minutes


Charlie Chaplin's first "talkie" was a biting satire that he wrote, directed, produced, scored, and starred in-as both of the lead roles, a fascist despot who bears a rather marked resemblance to Adolf Hitler and a persecuted Jewish barber. Good satire can be powerful, and this film was: Released while the United States was still formally at peace with Germany, it stirred greater public attention and condemnation of the Nazis and Mussolini, anti-Semitism and fascism. (That said, Chaplin later recounted that he could never have made the satirical film even a year or two later, as the extent of the horrors in German concentration camps became clearer.) The choice to play both the tyrant and the oppressed man was an inspired one, underscoring the frightening but inescapable truth that we all contain a little bit of both characters. This is a strikingly pertinent film for our particular moment in history, and well worth dusting off and queueing up not only for its incredible craft but for its resonance as a study in projection. —Amy Glynn
---
4. Coming To America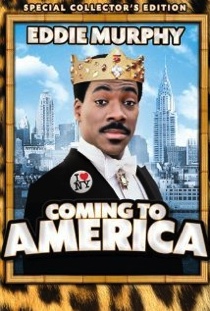 Year: 1988
Director: John Landis
Stars: Eddie Murphy, Arsenio Hall, John Amos, James Earl Jones, Shari Headley, Madge Sinclair, Eriq La Salle, Allison Dean, Louie Anderson
Rotten Tomatoes Score: 72%
Rating: R
Runtime: 116 minutes
If this movie consisted of the barbershop scenes inside of My-T-Sharp and nothing else, it would still be one of the greatest comedies of all time. Eddie Murphy and Arsenio Hall teamed up with director John Landis (Blues Brothers) and created a classic. As Prince Akeem from the fictional African country of Zamunda, Murphy travels to the great United States of America to evade his arranged marriage and find true love (in Queens, obviously). Akeem encounters all of the wonders of black America, but the satirical twist is genius—the black preacher (via Hall as the incomparable Reverend Brown), the club scene, the barbershop, hip-hop culture, and Soul Glo—it's all here. Cameos from actors like Cuba Gooding Jr., Samuel L. Jackson, Louie Anderson, and Murphy's Trading Places co-stars Don Ameche and Ralph Bellamy take the Coming to America experience to a whole new level. An excellent comedy and a great tribute to New York City, this story of a prince just looking to be loved is a must-see for everyone—including those of us who've already seen it.—Shannon Houston

---
5. The Philadelphia Story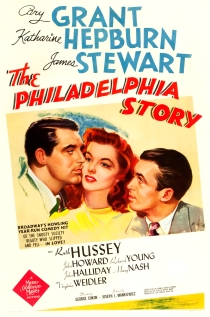 Year: 1940
Director: George Cukor
Stars: Katharine Hepburn, Cary Grant, James Stewart, Ruth Hussey, John Howard
Rotten Tomatoes Score: 100%
Rating: NR
Runtime: 112 minutes
Can you believe there was a time when Katharine Hepburn was known in Hollywood as "box office poison"? This adaptation of a Broadway hit was a vehicle to get her career back on track after a series of flops. Her performance as icy heiress Tracy Lord in this "remarriage" comedy is a force of nature. Happily, her no-longer-drunken ex is played by Cary Grant, who is a fabulous foil. Jimmy Stewart and Ruth Hussey round out the cast as reporters in not-so-clever disguise. Pretty much everything about this movie is a pure delight, and the script is a masterpiece. —Amy Glynn
---
6. Waiting for Guffman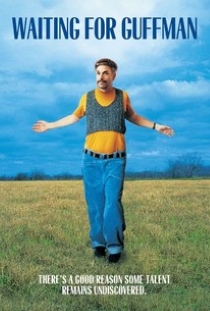 Year: 1996
Director: Christopher Guest
Stars: Christopher Guest, Eugene Levy, Catherine O'Hara, Parker Posey, Bob Balaban, Fred Willard, Larry Miller, Paul Benedict
Rotten Tomatoes Score: 91%
Rating: R
Runtime: 84 minutes
The first of Christopher Guest's mockumentaries co-written with Eugene Levy, Waiting for Guffman introduced the world to a cast that would form the backbone of their other projects. The film picked up on This is Spinal Tap's tradition while bringing a decidedly sweeter tone to the table. Corky St. Clair leads the lovable bunch of misfits who comprise the small-town theater group. They are determined to catch the eye of Broadway producer Mort Guffman, as they put on a play about their town's history, Red, White and Blaine. Needless to say, things go wrong in all the right ways. —Amanda Wicks
---
7. Superbad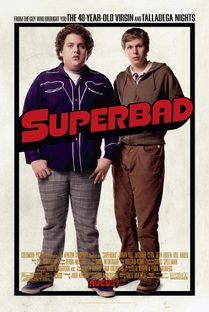 Year: 2007
Director: Greg Mottola
Stars: Jonah Hill, Michael Cera, Christopher Mintz-Plasse, Bill Hader, Seth Rogen, Emma Stone, Martha MacIsaac
Rotten Tomatoes Score: 88%
Rating: R
Runtime: 113 minutes
Every generation of teens has its generation of teen movies, and Greg Mottola's Superbad is the epitome of mine. In Seth (Jonah Hill) and Evan (Michael Cera), my friends and I had a mirror for our own insecurity and awkwardness—they were our modern-day Anthony Michael Halls. In Fogell/McLovin (Christopher Mintz-Plasse), we had an icon of weird who somehow ended up a winner, a sort of photonegative of Ferris Bueller (Matthew Broderick). And in Superbad's constant dick jokes (care of a script by namesakes Seth Rogen and Evan Goldberg), we had an accurate representation of the way we all talked, maturity be damned. The film would join the pantheon of mid-2000s comedies—most notably Anchorman and Step Brothers—that created a white-adolescent-boy language made up entirely of lewd, absurd references. It's a rom-com in many respects, but unlike its predecessors, Superbad is a romance between two buddies, a story wherein the ostensible sex drive is secondary to Platonic need. Most of John Hughes' '80s oeuvre centers on the cringe-worthy struggle of X character getting Y other character to notice their existence in order to have Y inevitably fall for X. No matter what else Sixteen Candles and Pretty in Pink have to say, their endgame remains Molly Ringwald getting with the correct Good Guy. Ditto Amy Heckerling's iconic contributions to the genre, Fast Times at Ridgemont High and Clueless, and the literary reimaginings (Ten Things I Hate About You, et. al.) that followed in the latter's wake. In Superbad, Seth and Evan's versions of the Good Guy aren't Jules (a precocious Emma Stone) and Becca (Martha MacIsaac): they're each other. In the film's denouement, with the two leads snuggled up close in sleeping bags, Seth literally says, "I just wanna go to the rooftops and scream, 'I love my best friend, Evan.'" For teenage boys struggling with anxiety over the seeming hopelessness of losing their virginity, Superbad provides a welcome respite, an acknowledgement that focusing your entire life upon your dick is pointless when there's fulfillment to be had by your side the entire time. —Zach Blumenfeld
---
8. Popstar: Never Stop Never Stopping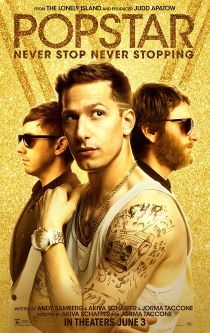 Year: 2016
Director: Akiva Schaffer, Jorma Taccone
Stars: Andy Samberg, Jorma Taccone, Akiva Schaffer, Sarah Silverman, Tim Meadows, Chris Redd, Joan Cusack, Maya Rudolph, Imogen Poots
Rotten Tomatoes Score: 79%
Rating: R
Runtime: 86 minutes
Is pop stardom fascism? Is the glitzy parade of egocentric personality-worship a distant cousin to dictatorship? Maybe not, but for one moment of Popstar: Never Stop Never Stopping's 80-minute duration we're gulled into thinking these questions matter to a madcap, joke-a-second takedown of pop music and its overprivileged stewards: We glimpse the cover of the fictitious album that drives the film's action by dint of sheer awfulness, and we see its star, Conner4Real (Andy Samberg), positioned at its center, his hand held straight and aloft in an unwitting evocation of history's greatest tyrant. It's impossible to mistake the reference for anything other than what it is, but the gag is just one in Popstar's comic artillery. Popstar marks the second time The Lonely Island has spun a feature out of whole cloth together, but it might be the film that they've been brewing in their minds since they began. Think of it as the culmination of their love for pop culture excess and slick, bumping production—as much as their love for the willfully absurd and the endlessly stupid, too. —Andy Crump
---
9. Friday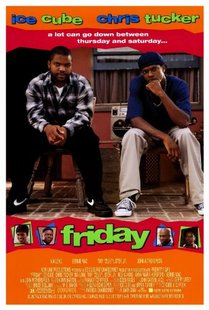 Year: 1995
Director: F. Gary Gary
Stars: Ice Cube, Chris Tucker, Nia Long, Tommy "Tiny" Lister, John Witherspoon, Anna Maria Horsford
Rotten Tomatoes Score: 78%
Rating: R
Runtime: 91 minutes
In Straight Outta Compton we witness Ice Cube finish writing Friday with finality, as if he'd begun a week prior by declaring, "I will now write a screenplay," and then a week later at his kitchen table putting down a pen and saying, "There. I'm finished." We're willing to accept that Ice Cube once did little more than decide to write a screenplay, and then did, and then made the movie, and then people loved it, because in that movie Ice Cube is our hero, a person who found no real difference, no barrier of entry, between wanting to do and then doing, despite much of his world forcefully telling him otherwise. In Friday, Ice Cube plays Craig, a young guy from south central L.A. whose best friend Smokey (Chris Tucker) implicates him in a $200 debt to Big Worm (Faizon Love), among the many problems Craig encounters throughout the course of the day. Chief among them: Deebo (Tony Lister Jr.), the neighborhood bully so without human empathy he'll steal a man's bike and then wait for the man to return just to uppercut him so hard the man's lifted a few feet in the air. At least that's how Smokey tells it. Craig even responds, laughing, "You're lying," but later Smokey's story is proven true, at least in spirit, when Craig brains Deebo with a brick instead of shooting Deebo with a gun, which up until that point seemed to be the only viable option. The gun never fires, though it was introduced in the first act. Even if something like that matters to you, chances are that in Friday you never noticed. —Dom Sinacola
---
10. Singin' in the Rain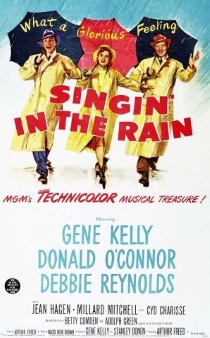 Year: 1952
Directors: Stanley Donen, Gene Kelly
Stars: Gene Kelly, Debbie Reynolds, Donald O'Connor, Jean Hagen, Rita Moreno
Rotten Tomatoes Score: 100%
Rating: G
Runtime: 103 minutes
The most legendary of Hollywood musicals, Singin' in the Rain is a warm, beautiful, feather-light look at Hollywood on the cusp of the talkie revolution, with timeless performances from Gene Kelly, Debbie Reynolds and Donald O'Connor. Musicals can be an acquired taste in the year 2020, but this is one of those legit classics that pretty much anybody interested in the movies should see at some point in their life. It's a charming, romantic trifle that's made with perfect precision.—Garrett Martin
---
11. The Thin Man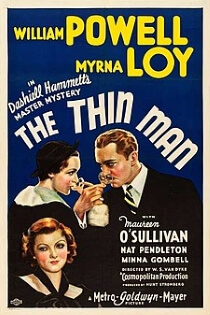 Year: 1934
Director: W. S. Van Dyke II
Stars: William Powell, Myrna Loy, Maureen O'Sullivan, Nat Pendleton, Minna Gombell, Porter Hall
Rotten Tomatoes Score: 98%
Rating: NR
Runtime: 93 minutes
Sequels are far from a recent development. Hollywood pumped out six movies in the '30s and '40s starring William Powell and Myrna Loy as the bantering sleuths Nick and Nora Charles. The first—and maybe the best—of them is 1934's The Thin Man, where the retired detective and his heiress wife investigate a murder in between bon mots and many, many cocktails. The Thin Man is a sterling example of the slick, high society confections that Hollywood excelled at during the Depression, and Nick and Nora have influenced pretty much every hyper-verbal cinematic couple that followed.—Garrett Martin
---
12. Ghostbusters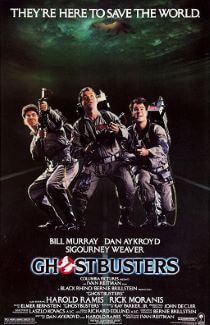 Year: 1984
Director: Ivan Reitman
Stars: Bill Murray, Sigourney Weaver, Dan Aykroyd, Harold Ramos, Ernie Hudson, Rick Moranis, Annie Potts, William Atherton
Rotten Tomatoes Score: 95%
Rating: PG
Runtime: 107 minutes
As the slew of '80s merchandise and a cartoon series would prove, Ghostbusters had mass-appeal with kids. The film followed a team of parapsychologists—played by Dan Aykroyd, the late Harold Ramis, Ernie Hudson and Bill Murray—who tackle big-ghost issues in New York City. Sure some of the effects are dated, but this one has staying power. And although the bad guys come from beyond the grave, they're also kid-friendly, with the begging-to-be-a-plush-toy Slimer and a giant Stay-Puft Marshmallow Man. Pass this classic comedy along to the next generation.—Tyler Kane

---
13. I'm Gonna Git You Sucka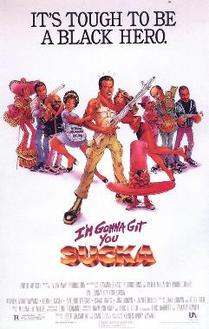 Year: 1988
Director: Keenen Ivory Wayans
Stars: Keenen Ivory Wayans, Bernie Casey, Antonio Fargas, Steve James, Isaac Hayes, Jim Brown, Ja'net DuBois, Dawnn Lewis, John Vernon
Rotten Tomatoes Score: 62%
Rating: R
Runtime: 87 minutes
Wayans's first and best movie is a cutting parody of blaxpoitation films that clearly has love for its subject. Sucka doesn't just riff on surface-level observations of '70s black cinema, like low production values or stilted acting, but critiques how blaxpoitation films presented African-American culture to the public while also celebrating that culture. It's a marvelous bit of long-form satire, with a cast that unites some of the biggest stars of the '70s with some of the best rising young comics of the late '80s.—Garrett Martin

---
14. Borat: Cultural Learnings of America for Make Benefit of Kazakhstan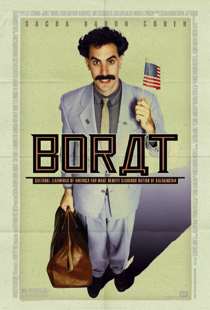 Year: 2006
Director: Larry Charles
Stars: Sacha Baron Cohen, Pamela Anderson, Ken Davitian
Rotten Tomatoes Score: 90%
Rating: R
Runtime: 83 minutes


It's easy to overlook or underrate Borat, or Borat: Cultural Learnings of America for Make Benefit Glorious Nation of Kazakhstan, given the Sacha Baron Cohen movies that followed. The likes of Bruno and The Dictator managed to water down Cohen's original statement, but his faux-documentary about an awkward Eurasian traveler remains kind of brilliant. It was a wide-release comedy that plainly and critically looked at an average American attitude of dismissiveness and outright xenophobia toward people we don't understand, as well as a willingness to feign earnestness if they thought taking advantage of Borat might somehow benefit them. Borat might say things that are naive, but at least they're sincere products of the character's fictitious upbringing. Borat the character is no charlatan—the "real" people he meets in America, on the other hand, can't make the same claim. One final aside: This film, along with Anchorman, is the loudest I've ever heard an audience laugh in a multiplex theater. —Jim Vorel
---
15. When Harry Met Sally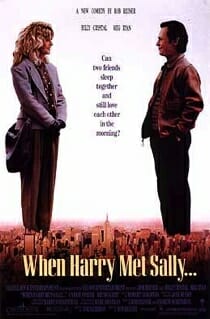 Year: 1989arth
Director: Rob Reiner
Stars: Billy Crystal, Meg Ryan, Carrie Fisher, Bruno Kirby
Rotten Tomatoes Score: 90%
Rating: R
Runtime: 96 minutes
Easily the most beloved romantic comedy of its decade, the story of Harry (Billy Crystal), Sally (Meg Ryan) and their 12-year journey to couple-hood boasts a solid script by Nora Ephron that feeds and feeds off of the unexpected chemistry between its leads. (And with each new generation of lovers watching the diner scene for the first time, another woman laughs and another man sits silently, wondering what's so funny.) —Michael Burgin
---
16. Bottle Rocket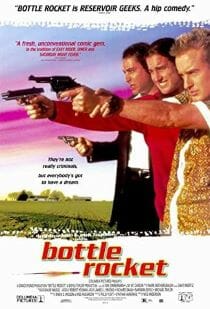 Year: 1996
Director: Wes Anderson
Stars: Luke Wilson, Owen Wilson, James Caan, Lumi Cavazos, Robert Musgrave, Andrew Wilson
Rotten Tomatoes Score: 85%
Rating: R
Runtime: 91 minutes
Bottle Rocket introduced us both to the singular world of Wes Anderson and the unique charm of the Wilson brothers. The film about a pair of friends planning a series of ambitious heists in Texas expands on Anderson's first short of the same name, shot four years earlier. Co-writer Owen Wilson's Dignan was the prototype Anderson protagonist with visions of grandeur and not enough common sense or self-awareness to back it up. Most adults who've forgotten to grow up are either repulsive in their adolescent behavior or the butt of the joke, but Dignan retains a certain boyish likability for all his crazy scheming. The original humor and stylistic quirks that feel so familiar now felt refreshing in 1996. And the music—a mixture of Mark Mothersbaugh score and classic rock (this time Rolling Stones and Love)—set the template for most Wes Anderson films.—Josh Jackson
---
17. Modern Times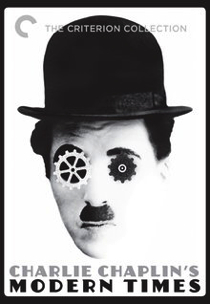 Year: 1936
Director: Charles Chaplin
Stars: Charles Chaplin, Paulette Goddard, Henry Bergman
Rotten Tomatoes Score: 100%
Rating: G
Runtime: 88 minutes
If time is a flat circle, then Modern Times is like a flat sprocket—the travails of the Little Tramp navigating a mechanical world being so incessant and repetitive that elements like luck and hope only serve to spur along Chaplin's farce even though they hold little grip on his characters' futures. Not much changes for the Little Tramp throughout: He tries to survive, and yet the institutional system craps him back out to where he started, desperately hungry and penniless, left with nothing to do but try again. This was also Chaplin's last go as the Tramp, and it's easy to imagine that, throughout the film's many misadventures—joined by equally good-natured partner in crime, the gamin (Paulette Goddard)—as he gets sucked up and sublimated into the modern industrial machine, this "disappearance" was kind of by design. It's a weird way for Chaplin's beloved character to go out, but so are the many ways in which Chaplin shows how the modern industrial machine becomes part of the Tramp, too. He may get squeezed through a giant, sprocket-speckled apparatus, becoming one with its schematics, but so too does the assembly line—with all that twisting, wrenching, and spinning—impress itself onto the Tramp, leaving him unable after a long shift to do anything but waggle his arms about as if he's still on the assembly line. It's no wonder, then, that the President of Modern Times' factory setting bears a striking resemblance to Henry Ford: Chaplin, who toured the world following the success of City Lights, witnessed the conditions of automobile lines in Detroit, how the drudgery of our modern times weighed on young workers. The Great Depression, Chaplin seems to be saying, was the first sign of just how thoroughly technology can kill our spirits, not so much discarding us as absorbing our individuality. Modern Times, then, is a film with a conscious far beyond its time, a kind of seamless blending of special effects, sanguine silent film methods and radical fury.—Dom Sinacola
---
18. Safety Last!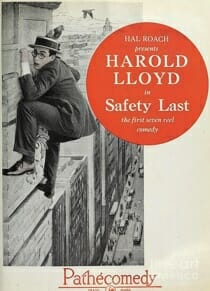 Year: 1923
Directors: Fred C. Newmeyer, Sam Taylor
Stars: Harold Lloyd, Mildred Davis, Bill Strother
Rotten Tomatoes Score: 97%
Rating: NR
Runtime: 80 minutes
"I shouldn't have bothered scoring the last 15 minutes," Rodney Sauer of the Mont Alto Motion Picture Orchestra told me after accompanying Safety Last! at the San Francisco Silent Film Festival. He said he and his ensemble couldn't even hear themselves over the uproarious laughter in the Castro Theatre during Harold Lloyd's famous building-scaling sequence. The scene, with its iconic clock-hanging finale—is such a perfect mix of suspense and comedy that it doesn't much matter that the rest of the film seems to exist merely as a lead-up. —Jeremy Mathews
---
19. House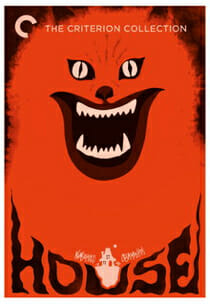 Year: 1977
Director: Nobuhiko Obayashi
Stars: Kimiko Ikegami, Miki Jinbo, Kumiko Ohba
Genre: Comedy, Horror
Rotten Tomatoes Score: 90%
Rating: NR
Runtime: 88 minutes
Movies are rarely, if ever, as whirringly rich and strange as House. The 1977 fairy-tale-as-fever-dream from Japanese director Nobuhiko Obayashi was the debut of a guy who was known mostly for his TV commercials. Given a shot at making his first feature by a struggling studio that had nothing to lose, Obayashi did what any aspiring auteur would do: He went to his 11-year-old daughter Chigumi for ideas. What they came up with is a tragi-comic festival of the uncanny about a posse of seven Japanese schoolgirls, a maiden aunt with heartbreaking secret, her freaky-ass white cat named Snowflake and the house of the title, an ooky-spooky hallucination out of gothic myth and Japanese folklore, jazzed by an animated, ADD-afflicted spirit like something from the minds of Tex Avery and Busby Berkeley on crack. Though: No summary really does House justice, and every little thing about it demands attention, from the schoolgirls themselves—precocious archetypes who go by the nicknames Gorgeous, Melody, Fantasy, Prof, Sweet, Mac and Kung Fu—to the anything-goes flourishes of gimmick and technique, which evoke everything from silent film to children's shows, classic surrealist cinema to Italian giallo. Obayashi crams every frame with a surplus of mad ideas, as if his background in 30-second spots demanded he never let the screen remain calm for an instant. House suggests that the nitrous-oxide hyperdrive of Japanese pop culture—as vivid now as ever—is a brilliantly imagined, if not in fact transcendental brand of therapy. —Steve Dollar
---
20. House Party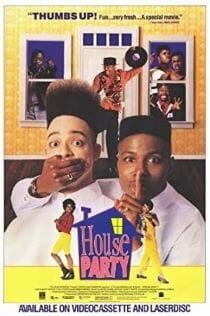 Year: 1990
Director: Reginald Hudlin
Stars: Kid 'n Play, Full Force, Robin Harris, Martin Lawrence, Tisha Campbell, A.J. Johnson
Rotten Tomatoes Score: 93%
Rating: R
Runtime: 100 minutes
Originally meant as a vehicle for DJ Jazzy Jeff and the Fresh Prince, this high school romp follows two best friends (hip-hop duo Kid 'n Play) as they get ready to throw an epic house party. Featuring a cast filled with up-and-coming actors and hip-hop stars, the audience gets to see if, between his no-nonsense father (the late Robin Harris) and his dimwitted bullies (Full Force), Kid can survive the night. Between Hudlin's keen direction and a hip-hop drenched soundtrack, the film is filled with infectious energy and originality that captures the life of Black American teens in the late 1980s and early 1990s. —Adreon Patterson
---
21. The Bad News Bears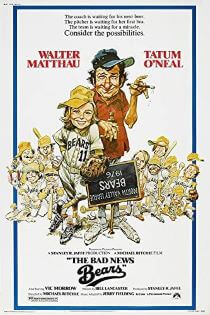 Year: 1976
Director: Michael Ritchie
Stars: Walter Matthau, Tatum O'Neal, Vic Morrow, Joyce Van Patten, Ben Piazza, Jackie Earle Haley
Rotten Tomatoes Score: 97%
Rating: PG
Runtime: 102 minutes
Vulgar, politically incorrect and heartfelt to the extreme, this baseball flick about a youth baseball team of misfits is a metaphor for that shocking reality check we all had as kids. Maybe all grown ups aren't role models. But through all the winning and losing—mostly losing in the beginning—both the bad-example, beer-guzzling coach (Walter Matthau) and his bad-news Bears find redemption through each other. Is it a "kids" movie? No, it's an everyone movie. —Joe Shearer
---
22. Eighth Grade


Year: 2018
Director: Bo Burnham
Stars: Elsie Fisher, Daniel Zolghadri, Fred Hechinger, Imani Lewis, Luke Prael, Catherine Oliviere, Josh Hamilton, Emily Robinson, Jake Ryan
Rotten Tomatoes Score: 99%
Rating: R
Runtime: 93 minutes
In Eighth Grade, the feature debut of comedian-singer-songwriter Bo Burnham, you're either a Kayla (Elsie Fisher) or you know a Kayla from your days as an over-it-all punk-ass. The distinction is key to your experience. The film stages a too-real reenactment of middle school's rigors, but it's the people we endure those rigors with who shape our turbulent pubescence. Sure, sitting through Ms. Hawking's ornithology lessons was hell, but hell's preferable to striking up conversation with your classmates. Burnham uses the awkward terrain of juvenile social interaction as Eighth Grade's focal point, painting the daunting exercise of talking to other kids as a stairway to embarrassment. We meet Kayla pre-humiliation, recording clips for her YouTube channel in her room, dispensing life advice in the coltish manner of a newly minted teen. She's extraordinarily inarticulate, but in her ramblings we find the profound insight only a 13-year-old can offer. "Aren't I always being myself?" she says to her camera, the sage instructing the benighted. "Well, yeah, for sure." She's a self-help layman, but her sincerity is charming. Don't change who you are to impress others. Words to live by. Kayla, like anyone else trying to stay afloat in the sometimes cutthroat world of middle school, sells out her ideals almost immediately, a defensive posture to deflect her loneliness. Being a teenage girl isn't easy. Occasionally, it's perilous. That Eighth Grade so genuinely conveys those difficulties and dangers is miraculous considering its source. Burnham invites us to recall our own adolescence, and also to consider how adolescence has changed in the time of social media. It's compassionate, radiating retroactive kindness for the children we all were to soothe the adults we are now. —Andy Crump
---
23. Metropolitan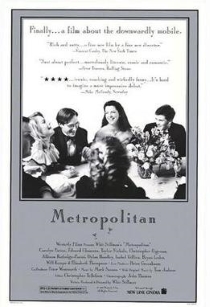 Year: 1990
Director: Whit Stillman
Stars: Carolyn Farina, Edward Clements, Chris Eigeman, Taylor Nichols, Allison Parisi, Dylan Hundley
Rotten Tomatoes Score: 93%
Rating: PG-13
Runtime: 98 minutes
There have been nearly as many "next Woody Allens" in film as there have been "next Michael Jordans" in basketball or "next Bob Dylans" in music, but sometimes the moniker fits. In Whit Stillman's debut, he staked his claim as the Woody of the upper-class WASPy NYC set and won a whole army of loyal followers. For good reason, too—seldom has any director, regardless of experience, so deftly juggled dialogue that could so easily have delved into too-clever-by-half-isms, or trained such a sympathetic eye on a sometimes questionable nostalgia for the end of an age. Most of all, though, seeing Metropolitan just makes you feel smart and witty and somehow elevated. Not bad for the price of a movie ticket.—Michael Dunaway

---
24. The Wedding Singer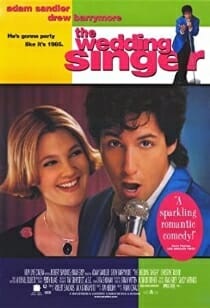 Year: 1998
Director: Frank Coraci
Stars: Adam Sandler, Drew Barrymore, Christine Taylor, Allen Covert, Matthew Glave
Rotten Tomatoes Score: 68%
Rating: PG-13
Runtime: 96 minutes
Twenty years removed, Frank Coraci's vision of the mid-'80s by way of the late-'90s bears the pastel aesthetic and pop culture refuse of a parody of that decade more than a clear memory of what was actually going on, but all the better to ground the then-popular caricature of Adam Sandler in a tender role best suited to his natural baby-man weirdness. What Happy Gilmore and Billy Madison did for Sandler's "stop looking at me swan" voice, The Wedding Singer did for every other aspect of the comic actor, not only mitigating all that past frat boy dipshittery, but demonstrating that he could be a quiet, lovable leading man—a persona he'd go on to hone with his best films (notably, Punch-Drunk Love and The Meyerowitz Stories). The story of a banquet hall's in-house crooner, Robbie Hart (Sandler), suffering a broken heart (like his name!) to find his way to the true girl of his dreams (Drew Barrymore, simultaneously endearing and cloying) hits each rom-com beat so squarely it's nearly impossible to not see where this thing is going, but its heady brew of ultra-nostalgia and surreal poptimism, as well as Sandler's unforced hilarity, serves the genre beautifully. The movie's only glaring miscue is the repeated lambasting of Robbie's bandmate George (Alexis Arquette), who navigates an onslaught of audience booing every time he sings Culture Club's "Do You really Want to Hurt Me?" Since the movie takes place in 1985, the song's been a certifiable hit for more than two years. The audience's revulsion is more of a cheap gag than a cultural reality, a mis-remembered joke from a manufactured history—like much of the '80s of The Wedding Singer, as dated today as it was in 1998. —Dom Sinacola
---
25. Tommy Boy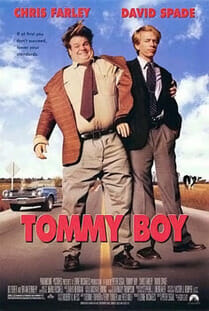 Year: 1995
Director: Peter Segal
Stars: Chris Farley, David Spade, Brian Dennehy, Bo Derek, Dan Aykroyd, Julie Warner, Rob Lowe
Rotten Tomatoes Score: 42%
Rating: PG-13
Runtime: 98 minutes
The ill-fated journey of Chris Farley's Tommy Callahan and tiny curmudgeon Richard Hayden (played wonderfully and probably not with much difficulty by David Spade) is just as relevant as it was in 1995, if not moreso. Pairing the slapstick buffoonery of Farley's bull in a china shop anxiety with Spade's insecurity masked as smarmy assholism, Tommy Boy is more than the sum of its buddy comedy parts. Though the economic boom of the 1990s was a welcomed reprieve from Reaganomics and George Bush's "thousand points of light" predecessors, the turnaround didn't help the kind of middle-class manufacturing that made companies like Callahan Auto and towns like Sanduskey , Ohio possible. Still reeling from the overcooked economics of the 1980s and the increasing globalization of the 1990s, the middle class worker's struggle in that decade was represented with no more honest absurdity than in Tommy Boy.—Jonathan Dick

---
26. Back to School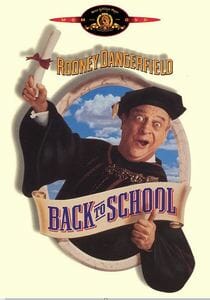 Year: 1986
Director: Alan Metter
Stars: Rodney Dangerfield, Sally Kellerman, Keith Gordon, Burt Young, Robert Downey Jr., Paxton Whitehead
Rotten Tomatoes Score: 86%
Rating: PG-13
Runtime: 96 minutes
Rodney Dangerfield, an ideal populist buffoon, graduates from one of four leads in Caddyshack to the star of the show in Back to School. It's an almost perfect vehicle for Dangerfield's bluster, which worked so well not just because of his thorough disregard for society's arbitrary rules but also because of the core of sadness that clearly lurked within. That hint of pathos, along with Dangerfield's decades-honed schtick, elevates Back to School above most '80s college comedies.—Garrett Martin

---
27. Down By Law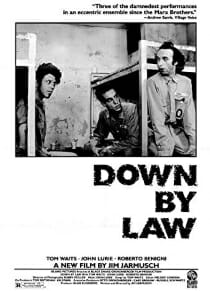 Year: 1986
Director: Jim Jarmusch
Stars: Tom Waits, John Lurie, Roberto Benigni, Ellen Barkin
Rotten Tomatoes Score: 87%
Rating: R
Runtime: 107 minutes
What makes Down By Law the quintessential Jarmusch film is in the deliberate exclusion of a sequence most other directors would have turned into their calling card. Two innocent inmates (John Lurie and Tom Waits) are joined by a third prisoner (Roberto Benigni), who is guilty but has a pretty airtight argument for self-defense. While playing cards, they discuss various exciting prison break scenes in film history, which motivates Benigni's character to mention that he has a foolproof plan of escape. After a scene that references such cinematic moments, Jarmusch directly cuts to the prisoners already running away from prison, having cut the escape sequence all together. Jarmusch succinctly demonstrates that he isn't interested in action but is far more fascinated by the individual quirks and mannerisms of his characters, while the dialogue that references such other prison break films expresses how deeply American mainstream pop culture has defined a big part of his personality.—Oktay Ege Kozak
---
28. American Splendor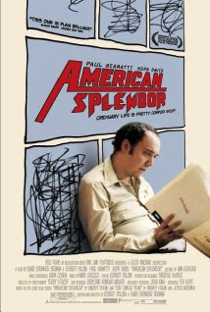 Year: 2003
Directors: Robert Pulcini, Shari Springer Berman
Stars: Paul Giamatti, Hope Davis, Judah Friedlander, James Urbaniak
Rotten Tomatoes Score: 94%
Rating: R
Runtime: 100 minutes
Harvey Pekar's "American Splendor" books are fascinating: Pekar believed that even the most mundane and seemingly uncomplicated lives were worth documenting. American Splendor showcases this theory by combining real footage of Pekar, fictionalized versions of characters from his life—maintaining both stylized caricatures and naturalistic drama—and even animated segments pulled from the comics to create a cohesive whole that presents an ordinary life as a fascinating experience. —Ross Bonaime

---
29. Stranger Than Paradise
Year: 1984
Director: Jim Jarmusch
Stars: John Lurie, Eszter Balint, Richard Edson
Rotten Tomatoes Score: 96%
Rating: R
Runtime: 90 minutes
Jarmusch has fashioned a wildly idiosyncratic, stylish and coherent body of work. In the early '80s, right out of film school, Jarmusch inadvertently helped define the American independent movement when his second feature, Stranger Than Paradise, found an audience of people who enjoyed its hip-but-relaxed pace, deadpan humor and apparent awareness of world cinema. The film is stylistically simple, with even fewer shots than the film he made during school, Permanent Vacation, and it seemed to satisfy a hunger for movies that eschew Hollywood formula. That hunger didn't go unnoticed by the industry, which has since created specialized subsidiaries of major studios, festivals like Sundance and cable channels that champion "independent" filmmakers.—Robert Davis

---
30. Wayne's World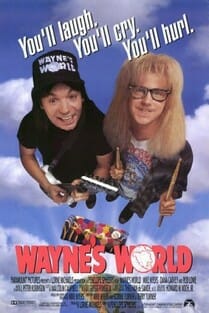 Year: 1992
Director: Penelope Spheeris
Stars: Mike Myers, Dana Carvey, Rob Lowe, Tia Carrere, Brian Doyle-Murray, Lara Flynn Boyle, Colleen Camp, Meat Loaf, Chris Farley, Ed O'Neill
Rotten Tomatoes Score: 79%
Rating: PG-13
Runtime: 95 minutes
Don't blame Wayne's World for everything that came after it. Yeah, Blues Brothers came first, but the smash success of Wayne's World spawned a torrent of malformed movies based on Saturday Night Live sketches that ran throughout the 1990s. Wayne's World was the first and the best by such a large margin that it's basically impossible to even quantify. Under the guidance of Penelope Spheeris, Wayne's World was a smart pop culture parody that nicely dovetailed into the anti-corporate sentiments of post-Nirvana alternative culture. It's also hilarious, the best work of Mike Myers' career.—Garrett Martin

---
31. A Hard Day's Night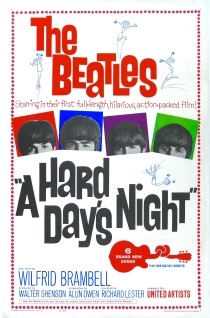 Year: 1964
Director: Richard Lester
Stars: John Lennon, Paul McCartney, George Harrison, Ringo Starr, Wilfrid Brambell
Rotten Tomatoes Score: 98%
Rating: G
Runtime: 87 minutes
That opening chord of "A Hard Day's Night" is iconic on its own, but when it's paired with scenes of the Fab Four gleefully outrunning a crowd of screaming fans? Forget about it. The first Beatles movie—a mockumentary filmed at the height of Beatlemania—also happens to be their best; it's funny, silly, weirdly melancholy at times (it's hard not to see the foreshadowing when Ringo temporarily quits the band after feeling unappreciated) and full of some fantastic early performances. It manages to poke fun at the fame machine from the inside, and we always get the sense that no one found it funnier than John, Paul, George and Ringo.—Bonnie Stiernberg

---
32. City Lights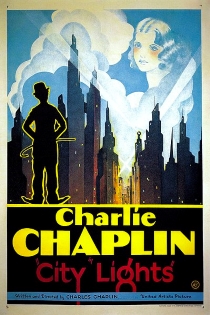 Year: 1931
Director: Charles Chaplin
Stars: Charles Chaplin, Virginia Cherrill, Harry Myers, Florence Lee
Rotten Tomatoes Score: 98%
Rating: G
Runtime: 90 minutes
In his later years, Charlie Chaplin was known for bringing pathos into his comedy whenever he had the opportunity. City Lights is the movie where he earns every bit of it. While its structure resembles Chaplin's usual picaresque format, there's more of a deliberate purpose as the tramp tries to help a poor, blind flower girl, played adorably by Virginia Cherrill. Harry Myers also deserves a mention for his performance as the millionaire who's generous when he's drunk and can't remember his good deeds when he's sober. —Jeremy Mathews
---
33. Time Bandits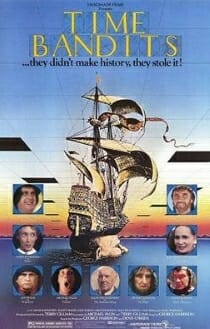 Year: 1981
Director: Terry Gilliam
Stars: John Cleese, Sean Connery, Shelley Duvall, Michael Palin, Katherine Helmond, Ian Holm
Rotten Tomatoes Score: 89%
Rating: PG
Runtime: 110 minutes
The first in Terry Gilliam's "Trilogy of Imagination," Time Bandits breathes with the unfettered glee of cinematic magic. Told through the eyes of Kevin, a neglected 11 year-old (Craig Warnock), the film details a literal battle between Good and Evil, between God (Ralph Richardson) and the Devil (David Warner)—though they're never explicitly referred to as such. What Gilliam accomplishes, as Kevin meets such luminaries as Robin Hood (John Cleese), Napoleon (Ian Holm) and an irrepressibly charming King Agamemnon (Sean Connery, of course), is the perfect ode to imagination, wherein a kid's bedroom musings gain the seriousness and weight of world-shaking war. Like a much weirder step-cousin to Bill & Ted, Time Bandits employs nostalgia and pseudo-history in equal measure to capture, with boundless invention, what it feels like be 11 again.
---
34. The Gold Rush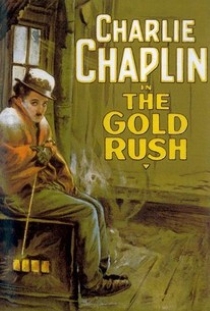 Year: 1925
Director: Charlie Chaplin
Stars: Charlie Chaplin, Mack Swain, Tom Murray, Georgia Hale
Rotten Tomatoes Score: 100%
Rating: NR
Runtime: 82 minutes
The Klondike gold rush made the perfect setting for Charles Chaplin's tramp to run wild. Chaplin took all the motifs he could find from adventure novels, melodramas and other stories of the northern frontier, tossed them in a blender and served up a collection of what would become his most famous scenes. He finds humor in peril—with a suspenseful teetering cabin scene, as well as starvation (when he famously makes a meal of his boot) and of course finds time to show off with his dancing roll scene. However, no one has succeeded in finding any humor in the atrocious voiceover Chaplin added to the 1942 rerelease. Be sure to watch the original version. For a more serious take on the Klondike hardships, see Clarence Brown's The Trail of '98 (1928).
---
35. 9 To 5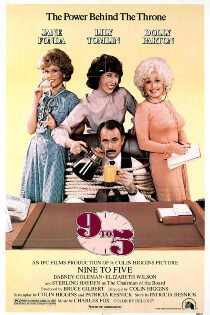 Year: 1980
Director: Colin Higgins
Stars: Jane Fonda, Lily Tomlin, Dolly Parton
Genre: Comedy
Rotten Tomatoes Score: 82%
Rating: PG
Runtime: 110 minutes
You can debate 9 to 5's feminist bona fides, but you can't deny its quality. This classic unites three women that everybody everywhere should be afraid to mess with—Dolly Parton, Jane Fonda and Lily Tomlin—and then pits them against one of the all-time classic on-screen assholes, Dabney Coleman. Its pro-woman, pro-worker politics are largely indirect but still unmistakable, and it's hard to imagine a major Hollywood studio and some of the biggest stars in entertainment making a comedy like this today. Compare it to Horrible Bosses, where the stars are all men, the sexism has been turned into a fratty slutshaming joke about an oversexed Jennifer Aniston, and the comedy is pretty much completely stripped of all politics. 9 to 5 holds up better than almost any comedy from 1980 should, and although that's great for the movie's reputation, what it says about the world we live in, and how little it's changed over the last 40 years, is terrible.—Garrett Martin

---
36. Bull Durham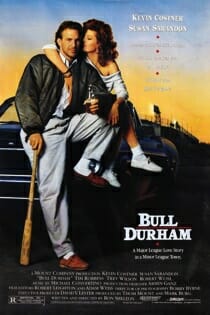 Year: 1988
Director: Ron Shelton
Stars: Kevin Costner, Susan Sarandon, Tim Robbins, Trey Wilson, Robert Wuhl, Jenny Robertson
Rotten Tomatoes Score: 97%
Rating: R
Runtime: 108 minutes
I believe in ridiculous names like Crash Davis and Nuke LaLoosh. I believe in romantic comedies about giving up on a certain phase of your life where characters stand up and deliver cliched "I believe" speeches that, despite being borderline cheesy, somehow ring completely true. And yes, I too believe there should be a Constitutional Amendment banning Astroturf and the designated hitter. I believe in Bull Durham. The most engaging presentation of the minor-league life on film—and a pretty salute to baseball, in general—this first installment in the unofficial Kevin Costner Baseball Trilogy proved that baseball could equal big box office. Costner and Susan Sarandon anchor this film that does its part to engender a love for the game and the people who court it. —Bonnie Stiernberg & Michael Burgin

---
37. The Player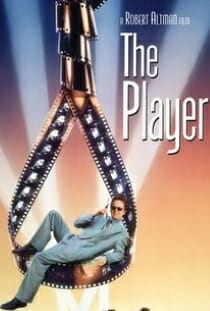 Year: 1992
Director: Robert Altman
Stars: Tim Robbins, Greta Scaachi, Fred Ward, Whoopi Goldberg
Rotten Tomatoes Score: 98%
Rating: R
Runtime: 124 minutes
Robert Altman's cameo-heavy Hollywood satire was rapturously received in 1992, and along with the next year's Short Cuts it represents his late-career peak. Structured a bit like a film noir, albeit in the shallow, pampered world of movie executives, The Player's mockery of the business gradually grows warmer until it seems to embrace the schmaltz and insincerity of Hollywood. It's smart satire with a wicked bite and a couple of great performances from Robbins and Goldberg, and a bonus Burt Reynolds cameo for all you Gator fans.—Garrett Martin
---
38. Shiva Baby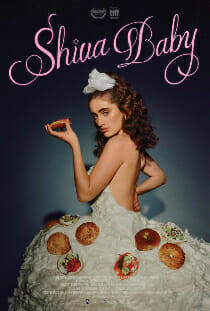 Year: 2021
Director: Emma Seligman
Stars: Rachel Sennott, Molly Gordon, Polly Draper, Fred Melamed, Danny Deferrari, Dianna Agron
Rotten Tomatoes Score: 96%
Rating: NR
Runtime: 77 minutes
Marvelously uncomfortable and cringe-inducingly hilarious, Emma Seligman's Shiva Baby rides a fine line between comedy and horror that perfectly suits its premise—and feels immediately in step with its protagonist, the college-aged Danielle. Played by actress/comedian Rachel Sennott, already messy-millennial royalty by virtue of her extremely online comic sensibility, Danielle is first glimpsed mid-tryst, an unconvincing orgasm closing out her perfunctory dirty talk ("Yeah, daddy") before she dismounts and collects a wad of cash from the older Max (Danny Deferrari). Though it's transactional, as any sugar relationship tends to be, Danielle seems open to discussing her nebulous career aspirations with Max, and he gives her an expensive bracelet—suggesting a quasi-intimate familiarity to their dynamic, even if the encounter's underlying awkwardness keeps either from getting too comfortable. As such, it's a smart tease of what's to come, as Danielle schleps from Max's apartment to meet up with her parents, Debbie (Polly Draper) and Joel (Fred Melamed, naturally), and sit shiva in the home of a family friend or relative. That Danielle's unclear on who exactly died is a recurring joke, and a consistently good one, but there's little time to figure out the details before she's plunged into the event: A disorienting minefield of small talk, thin smiles and self-serve schmear. You don't have to be Jewish to appreciate the high anxiety and mortifying comedy of Seligman's film, though it helps. Underneath all the best Jewish punchlines lies a weary acknowledgement of inevitable suffering; the Coen Brothers knew this in crafting A Serious Man, their riotous retelling of the Book of Job, and Seligman knows it in Shiva Baby. That the climax involves shattered glass, helpless tears and a few humiliations more marks this as one of the most confidently, winningly Jewish comedies in years.—Isaac Feldberg
---
39. Obvious Child
Year: 2014
Director: Gillian Robespierre
Stars: Jenny Slate, Jake Lacy, Gaby Hoffmann, Gabe Liedman, Polly Draper, Richard Kind, David Cross
Rotten Tomatoes Score: 90%
Rating: R
Runtime: 83 minutes
Above all else, Obvious Child is a compassionate film. That might strike pro-life viewers as odd, even offensive, to say since this romantic comedy-drama features a main character getting ready to have an abortion. But in its modest, clear-eyed way, director and co-writer Gillian Robespierre's feature debut goes beyond the issue's moral implications to present a realistic, sensitive portrayal of how one young woman makes her decision to terminate her unwanted pregnancy. That the movie also manages to be funny and incredibly sweet is a small marvel. Obvious Child stars rising comic actress Jenny Slate as Donna, a struggling standup in New York. A few years shy of 30, Donna hasn'Obvious Child seeks to rethink the typical twenty-something romantic comedy. The setup is almost a parody of the scenario usually visited upon a sad-sack protagonist: Not only does Donna lose her boyfriend, she also discovers her job is ending, leaving her in a state of total limbo. But Robespierre upends those conventions with the serious development at the film's center. Obvious Child isn't blind to the fact that abortion is the closing of a door and the ending of a possible life, but it's grownup enough to assume that adults can watch one woman's journey toward terminating a pregnancy and recognize the emotional intricacies that go into that decision. Touching on a red-hot issue, Obvious Child is agreeably gentle, and even wise. —Tim Grierson
---
40. Mars Attacks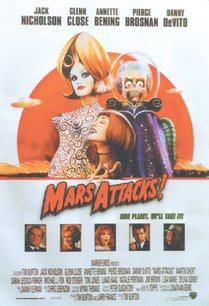 Year: 1996
Director: Tim Burton
Stars: Jack Nicholson, Glenn Close, Annette Bening, Pierce Brosnan, Danny DeVito, Martin Short, Sarah Jessica Parker, Michael J. Fox, Jim Brown, Rod Steiger, Natalie Portman, Lukas Haas,
Rotten Tomatoes Score: 54%
Rating: R
Runtime: 116 minutes
With Jack Nicholson as president, Sarah Jessica Parker's head appearing atop a chihuahua body and an alien race that speaks in a bird-like squawk, Mars Attacks is filled with enough campy goodness to make even the most serious sci-fi fan crack a smile. Although it was initially received poorly among critics and fans alike, repeat viewings of Mars Attacks made this one shine for a cult audience.—Sean Doyle

---
41. The Ruling Class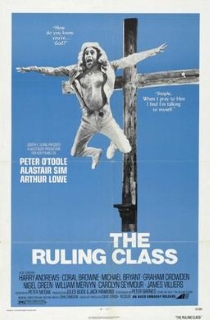 Year: 1972
Director: Peter Medak
Stars: Pete O'Toole
Rotten Tomatoes Score: 83%
Rating: PG
Runtime: 154 minutes
Peter O'Toole is electrifying in this bitter satire of British social status and the treatment of mental health. The Ruling Class frequently switches tones with no warning—this the kind of movie where characters will occasionally break out into absurd songs despite not being a musical, but that also ends with a bleak final passage that is way more of a horror film than anything else. It's not particularly subtle in its critique of capitalism and class structure, but satire doesn't have to be subtle to be effective. O'Toole was nominated for an Oscar for this one, and it's obvious why when you watch it.—Garrett Martin
---
42. Crocodile Dundee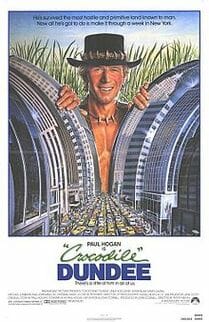 Year: 1986
Director: Peter Faiman
Stars: Paul Hogan, Linda Kozlowski, Mark Blum, John Meillon, David Gulpilil, Michael Lombard
Rotten Tomatoes Score: 89%
Rating: PG-13
Runtime: 97 minutes
If you're going to travel to America for the first time, it helps to be a charming badass from the Australian Outback. For all of the societal cues that Mick Dundee misses (that those fine women are hookers, that a bidet squirts water up your butt), he makes progress with his easy smile and his huge knife. Obviously, it also helps that he speaks English, albeit a version of the language filled with slang unfamiliar to his new friends. Yet for his ability to carry himself well in New York City, it's clear that his heart remains in Australia—even though his proposed "walkabout" will take him through America, it's more like he's transplanting his home country here rather than assimilating. Fortunately, we don't have to find out what would've happened on that journey, since Sue wises up and picks him over Richard.—Zach Blumenfeld
---
43. Man Bites Dog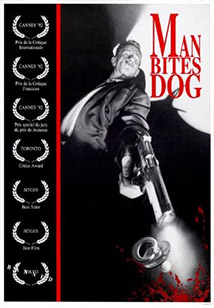 Year: 1992
Directors: Rémy Belvaux, André Bonzel, Benoît Poelvoorde
Stars: Rémy Belvaux, Benoît Poelvoorde, Andre Bonzel
Rotten Tomatoes Score: 100%
Rating: NC-17
Runtime: 97 minutes
An undeniable forebear to Behind the Mask: The Rise of Leslie Vernon, Man Bites Dog won the International Critics' Prize at the 1992 Cannes Film Festival, only to receive an NC-17 rating upon its US release, banned in Sweden altogether. One can understand the squeamishness: Man Bites Dog unflinchingly portrays serial murder in its graphic banality, victims ranging from children to the elderly to a gang-raped woman whose corpse is later photographed with her entrails spilling all over the table on which she was violated, the perpetrators lying in drunken post-revelry, heaped on the floor. Filmed as a mockumentary, Man Bites Dog goes to distressing lengths to portray the exigencies of murder as basely as possible, incorporating the reluctance of the crew filming such horrors to offer the audience a reflection of the ways they were probably reacting. The fascinated sorrow expressed by the documentary film's director (Rémy Belvaux) as he realizes what making a documentary film about a serial killer actually means, becoming more and more complicit with the killings as the film goes on, explicitly points to our willingness as bystanders to stomach the horrors displayed. Still, we react viscerally while the film explores conceptual themes of true crime as pop culture commodity and reality TV as detrimental mitigation of truth, ultimately indicting viewers apt to enjoy this movie while simultaneously catering to them. Benoit (Benoît Poelvoorde), the subject of the faux film, is of course an incredibly intelligent societal outcast beset by xenophobia and misogyny, offering up countless neuroses to explore behind his psychopathy and serial murder, which he treats as a legitimate job. But Man Bites Dog is more about the ways in which we consume a movie like Man Bites Dog, concerned less about the flagrant killing it indulges for laughs than it is the laughs themselves, implying that the real blame for such well-known horror falls at our feet, in which each day we take big, basic steps to normalize the violence and hate that constantly surrounds us. —Dom Sinacola
---
44. The Beach Bum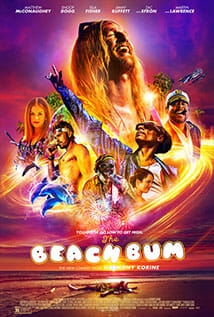 Year: 2019
Director: Harmony Korine
Stars: Matthew McConaughey, Snoop Dogg, Isla Fisher, Martin Lawrence, Zac Efron, Jonah Hill
Rotten Tomatoes Score: 56%
Rating: R
Runtime: 95 minutes
Witness Matthew McConaughey, transcending. Revel in it, because this has got to be as high as he goes. As Moondog, the opposite, arch nemesis perhaps, to the Matthew McConaughey of the Lincoln commercials—on TV the interstitial, nonchalant pool shark and connoisseur of fine leather everything, a man to whom one whispers courteously, in reverence between network shows—Matthew McConaughey realizes the full flat circle of his essence. The actor bears multitudes, and they all converge upon the befuddled Moondog, consummate inhuman and titular hobo of the southern sands of these United States. One could claim that Moondog's hedonism represents a moral imperative to consume all that's truly beautiful about life, and Moondog says as much even if he's plagiarising D.H. Lawrence (which he admits to his best friend Lingerie, who's carried on a long-time affair with Moondog's wife, and who's played by Snoop Dog in a career best performance). Speaking of Lawrence, Martin also gives a career-best performance as Captain Wack, dolphin lover; the film slides effortlessly into absurdity. One could claim, too, that Moondog's little but a self-destructive addict somehow given a free pass to circumvent basic human responsibility altogether. One could claim that director Harmony Korine doesn't believe in basic human responsibility anyway. He doesn't claim much in the way of explicating Moondog's whole way of being, doesn't reserve any judgment for the man's mantra and blissful lurch towards oblivion. Or annihilation. The uniform for which is casual, including JNCO jeans, brandished by Flicker (Zac Efron), with whom Moondog escapes the court-mandated rehab that seemingly does nothing to pierce the armor of intoxication Moondog's spent his life reinforcing. Whether he's protecting himself from any serious human connection or from the crass hellscape of capitalistic society—whether he's deeply grieving a tragedy that occurs halfway through The Beach Bum, Harmony Korine's masterpiece of feeling good in the face of feeling the worst, or avoiding all feeling completely—he's still a bad dad. Or he's an artist. Or a saint. Or he's from a different dimension, as his wife (Isla Fisher) explains to their daughter, as she most likely always has, against a breathtaking vista followed not long after by a heartbreaking sunset, both photographed by Benoît Debie, in Miami of all places, all magnificent and hollow, the film a hagiography for the end of history. —Dom Sinacola
---
45. Up in Smoke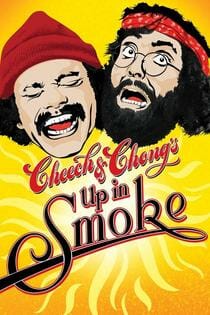 Year: 1978
Director: Lou Adler
Stars: Cheech Marin, Tommy Chong, Stacy Keach
Rotten Tomatoes Score: 47%
Rating: R
Runtime: 86 minutes
Between Adler's inexperience, the influence of Robert Altman's intentionally shambolic aesthetic, and Cheech & Chong's trademark pot humor, Up in Smoke is a comedy that's exceptionally loose and shaggy. It's essentially a series of vignettes based around the duo's love of drugs and music, largely adapted from their series of hit stand-up albums. Like a lot of first-time movies by popular comedians, it's less interested in creating a unified film than in capturing the essence of what made Cheech & Chong popular in the first place. That's made it both an artifact of a very specific time and place, but also a comedy that has transcended its era and remained relevant for decades.—Garrett Martin

---
46. Four Weddings and a Funeral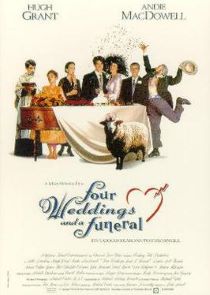 Year: 1994
Director: Mike Newell
Stars: Hugh Grant, Andie MacDowell, Kristin Scott Thomas, Simon Callow, Rowan Atkinson, James Fleet
Rotten Tomatoes Score: 96%
Rating: R
Runtime: 116 minutes
The first of several Richard Curtis-penned rom-coms starring Hugh Grant, Four Weddings and a Funeral follows our favorite bumbling Englishman as he repeatedly runs into the love of his life at—you guessed it—four weddings and a funeral. While much of the movie is lighthearted and some of it borders on cheesy (see Andie MacDowell's infamous "Is it still raining? I hadn't noticed" line in its finale), its graver moments, like Fiona (Kristen Scott Thomas) dealing with unrequited feelings or the titular funeral, remind us that love may be goofy and complicated and wonderful, but finding that one true match is serious business. The Academy agreed, nominating the film for Best Picture in a stacked year that included Forrest Gump, Pulp Fiction and The Shawshank Redemption. —Bonnie Stiernberg
---
47. Young Adult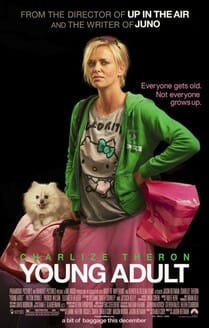 Year: 2011
Director: Jason Reitman
Stars: Charlize Theron, Patton Oswalt, Patrick Wilson, Elizabeth Reaser, Jill Eikenberry, Mary Beth Hurt
Rotten Tomatoes Score: 80%
Rating: R
Runtime: 94 minutes
Four years after Juno Jason Reitman and Diablo Cody reteamed for the smarter, funnier, and all around less annoying Young Adult. Charlize Theron clearly savors the chance to play the kind of disastrous midlife crisis typically reserved only for men, as a formerly successful young adult novelist struggling with alcoholism, depression and writer's block. Patton Oswalt delivers the kind of tragicomic turn he excels at as the the bullied nerd Theron used to look down at in high school. Young Adult explores how paralyzing life can be when you lose sight of a future and regret everything in your past, in a poignant and darkly hilarious fashion.—Garrett Martin

---
48. Colossal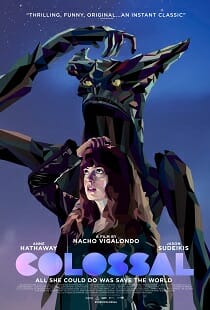 Year: 2017
Director: Nacho Vigalondo
Stars: Anne Hathaway, Jason Sudeikis, Dan Stevens, Tim Blake Nelson, Austin Stowell
Rotten Tomatoes Score: 81%
Rating: R
Runtime: 110 minutes
Colossal is simply a much darker, more serious-minded film than one could possibly go in expecting, judging from the marketing materials and rather misleading trailers. It blooms into a story about sacrifice and martyrdom, while simultaneously featuring an array of largely unlikable characters who are not "good people" in any measurable way. I understand that description sounds at odds with itself—this film is often at odds with itself. But in the cognitive dissonance this creates, it somehow finds a streak of feminist individuality and purpose it couldn't have even attempted to seek as a straight-up comedy. What Nacho Vigalondo has created in Colossal is a truly unusual, sometimes head-scratching aberration, a film with tonal shifts so jarring that the audience's definition of its genre is likely to change repeatedly in the course of watching it. Aspects of the film defy explanation, but one thing is clear: Nobody was stifling the writer-director, and we've been given one of the most interesting films of 2017. Vigalondo takes aim at the cliches of film festival dramas before smashing them under a giant, monstrous foot. —Jim Vorel
---
49. Ingrid Goes West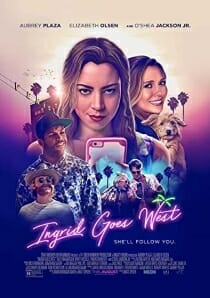 Year: 2017
Director: Matt Spicer
Stars: Aubrey Plaza, Elizabeth Olson, O'Shea Jackson Jr., Wyatt Russell
Rotten Tomatoes Score: 86%
Rating: R
Runtime: 97 minutes
In her post-Parks and Rec career—wherein the crux of her performance was rolling her eyes—and relegated to typecasted roles like Life After Beth and Mike and Dave Need Wedding Dates, Aubrey Plaza has gone as far as she can with that kind of material. But in Ingrid Goes West she finds a seed of something so much more complicated, her talents are able to elevate the script to a new plane. Playing Ingrid, whose mental illness allows her social media activity to consume her life and the lives of those around her, Plaza unearths curious, complicated gradations in the character, one that could be easily written off as a weirdo freak. What Plaza senses in Ingrid, as the character desperately tries to become something else, hiding her vulnerability beneath layers of social (media) performance, is the ostensibly monstrous morphed into the deeply human. Plaza's facial contortions alone, swooning with desperation and desire, lift her performance, and the film, to the ranks of the great queer personality-swap films like Ingmar Bergman's Persona and David Lynch's Mulholland Drive. —Kyle Turner
---
50. Schizopolis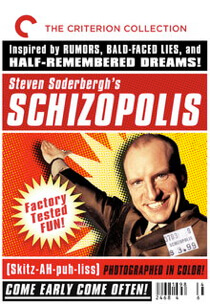 Year: 1996
Director: Steven Soderbergh
Stars: Steven Soderbergh, Dave Jensen, Betsy Brantley, Eddie Jemison
Rotten Tomatoes Score: 61%
Rating: R
Runtime: 97 minutes
Everything and nothing at all, Schizopolis came about in the midst of a prolific period for Steven Soderbergh—though one could say that for practically any movie he's made throughout his career. Released the same year as Gray's Anatomy, and on the heels of King of the Hill and The Underneath, one an award-winning bildungsroman and the latter a remake of a Robert Siodmak noir, Schizopolis puts something of a cap on the notion of Soderbergh as auteur. Here he seems capable of making any kind of movie he wants to make—this time a largely improvised experimental comedy shot on a quick-and-dirty microbudget, pretty much between breakfast and dinner. And, as further testament to Soderbergh's weird pandextrousness, Schizopolis feels inextricably of its time, mapping in broad, absurd strokes the way meaningful communication has become a lost privilege of a technologically advancing society. As Soderbergh himself (who also stars) states in a prelude to the actual film: "In the event that you find certain sequences or ideas confusing, please bear in mind that this is your fault, not ours." As a director in full control of even his most tossed-off films, he's probably right. —Dom Sinacola