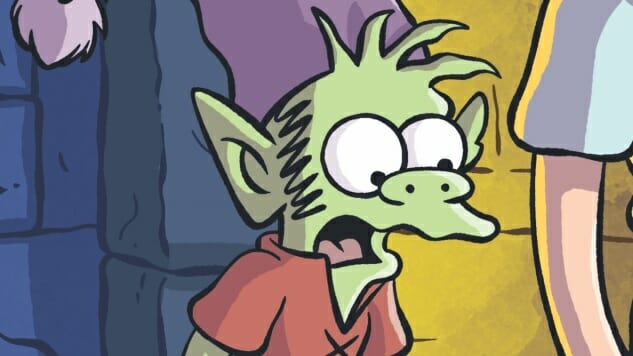 As part of its plan to sign up every prominent creator ever, Netflix will be releasing Matt Groening's first new show since Futurama this August. All 10 episodes of Disenchantment's first season will hit the streaming service on August 17, 2018; a second season has already been locked up for the future. And after intense fan speculation on what the show might look like, Netflix and Groening have finally given the world a glimpse of the Simpsons creator's new characters.
They, uh, look pretty familiar.
Obviously if you get Matt Groening you're going to want that Matt Groening aesthetic: the big round eyes, the overbite, the sense that this exact same drawing could've shown up in a Life is Hell strip 35 years ago. You'll want the style that the world recognizes from The Simpsons and Futurama. So of course Disenchantment's going to give that to you.
Here's how Netflix describes Disenchantment, which features the vocal talents of Broad City's Abbi Jacobson, Eric Andre and Nat Faxon, in its press release:
In Disenchantment, viewers will be whisked away to the crumbling medieval kingdom of Dreamland, where they will follow the misadventures of hard-drinking young princess Bean, her feisty elf companion Elfo, and her personal demon Luci. Along the way, the oddball trio will encounter ogres, sprites, harpies, imps, trolls, walruses, and lots of human fools./p>
And here's how those characters will look. These are the first official images released from the show, after a little tease on Twitter earlier this week. It's good to see some consistency in this fractious, ever-changing world.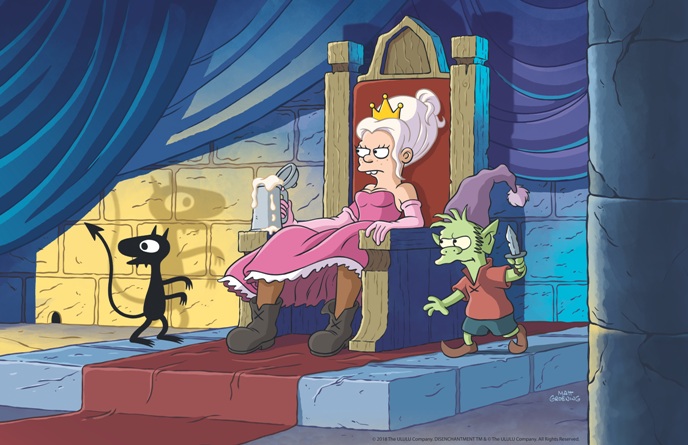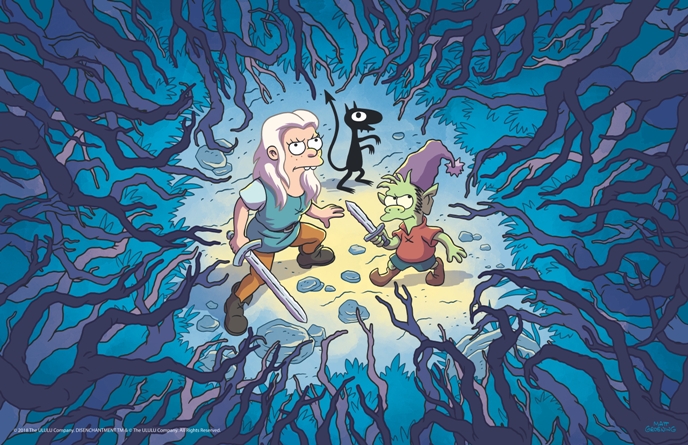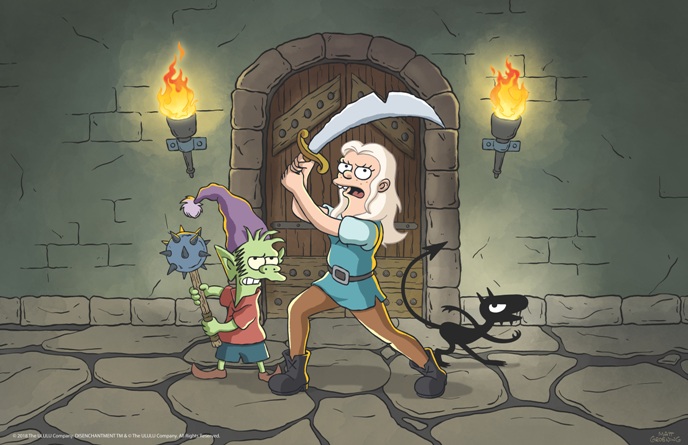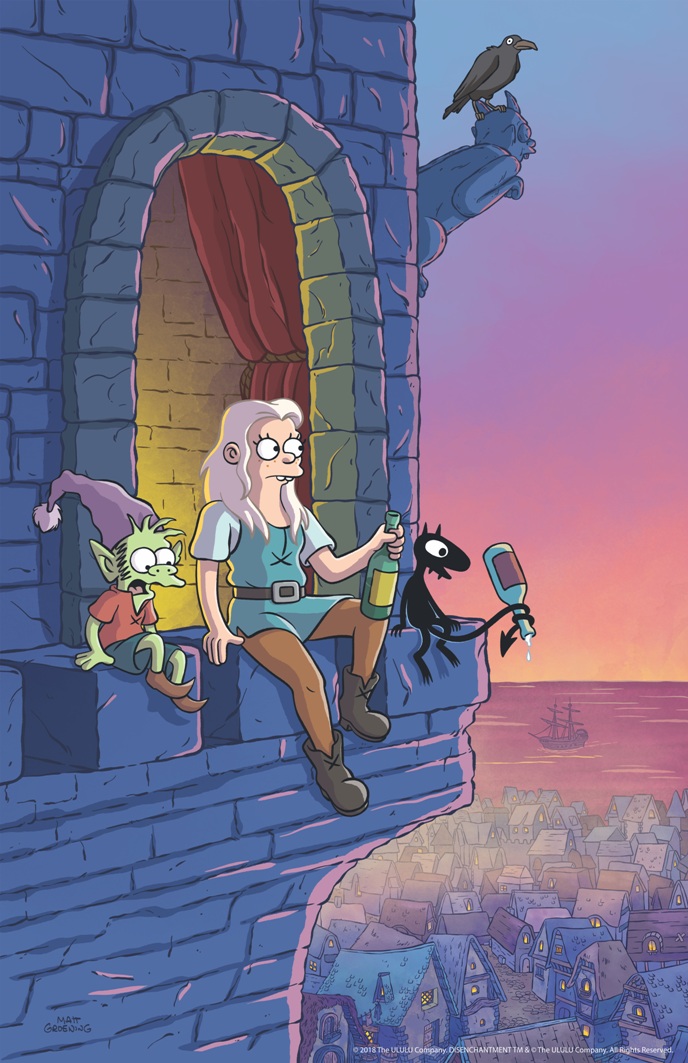 As we mentioned above, Disenchantment will be up on Netflix on August 17. You'll be able to find those episodes at the show's official Netflix page. Other vocal talent includes Groening vets like John DiMaggio, Billy West and Tress MacNeille, and also like 60% of the cast of Mighty Boosh, with Noel Fielding, Matt Berry and Rich Fulcher all involved. David Herman, Jeny Batten and Lucy Montgomery round out the announced cast, and it's all being animated by the same studio that did Futurama, Rough Draft Studios. Groening will be joined by Simpsons and Futurama vet Josh Weinstein as executive producers.