It's a Trailer for the Second Season of Detroiters!
Image via YouTube/Comedy Central
Comedy
News
Detroiters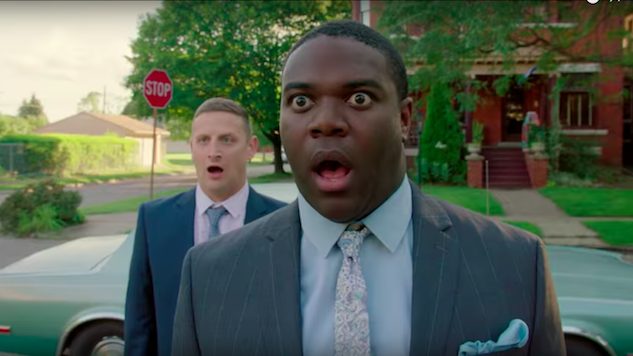 I am very happy to share with you this trailer for the second season of Detroiters, one of the one good show on Comedy Central. The series, which follows the trials and tribulations of Detroit ad men Tim Cramblin (Tim Robinson) and Sam Duvet (Sam Richardson), returns with back-to-back episodes on Thursday, June 21 at 10 p.m. ET; the rest of the ten-episode season will then air Thursday at 10:30 p.m ET/PT. Per Comedy Central, season two will introduce new clients, new characters and guest stars including Tim Meadows, Bobby Moynihan, Mary Lynn Rajskub, Amber Ruffin and Conner O'Malley. I cannot recommend this show highly enough, but I can watch this trailer ten or so more times today, so please won't you join me.
---
Seth Simons is Paste's assistant comedy editor. Follow him on Twitter.