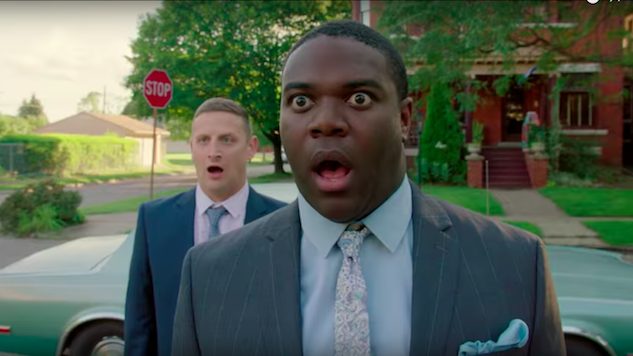 Breaking news in the continued death of TV as a worthwhile medium: Comedy Central has cancelled Detroiters, a show that has brought us much joy over the last two years. Sam Richardson, one of the show's stars and creators, broke the news earlier today on Twitter.
Sadly, @Detroiters won't be picked up for a season 3 at Comedy Central. I want to thank everyone who watched and supported the show. It was a dream to make and I'm proud that those who did see it enjoyed it. Maybe it will find a home elsewhere, who knows? But truly, thank you.

— Sam Richardson (@SamRichardson) December 11, 2018
I've never been to Detroit, but Detroiters was made with such reverence and love for its hometown that I feel like I've been there. It grounded its absurd comedy with a strong sense of place and real, recognizable characters, and gave us one of the best TV friendships in years between Richardson and Tim Robinson. No matter how pathetic or uncomfortable its characters could act, the genuine love between them and that surrounded the whole production was palpable, making it a show that wasn't just funny but that actually felt good to watch. It's sad to see it end, and hopefully another network is willing to fund a third season.
We've written a lot about Detroiters; to learn more about why you should make an effort to watch it, check that coverage out.