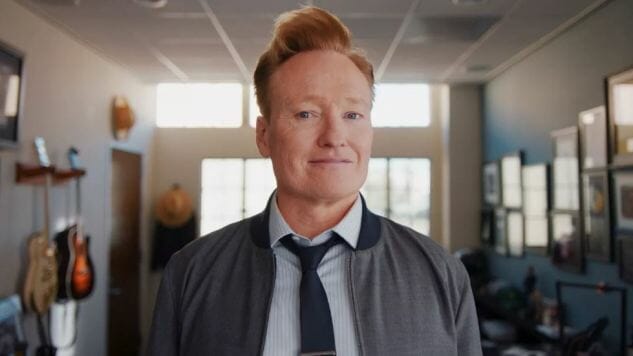 After 25 years of hosting an hour-long late-night talk show, Conan O'Brien will be dialing it back to thirty minutes in January. We might be getting less Conan every night, but if that shorter time leads to better Conan, we'll still come out ahead in this deal. It's not the quantity of Conan that matters, but the quality.
Conan returns to TBS after a lengthy break on Jan. 22, 2019, with the new half-hour format that was announced earlier this year. It'll be airing Monday through Thursday, like all self-respecting late-night talk shows should. TBS tells us we can expect the same basic Conan O'Brien tomfoolery we've learned to love over the last quarter-century, just in smaller doses (and without the best band in late-night, whose last episode aired in October). This new-look Conan will have celebrity interviews, stand-up comics, the charmingly absurd sketches and segments that have long defined O'Brien's shows, and, yes, Conan himself. (Uh, and Andy Richter, too, of course.) The Conan: Without Borders travel series, where O'Brien basically does an hourlong series of remotes all set in the same foreign country.
We know change can be frightening, but Conan O'Brien fans are used to it. From Late Night to that abortive Tonight Show run to his triumphant revival on TBS, O'Brien has the tenacity of something that's really tenacious, and his loyal fans have stuck with him throughout. There's no reason to think cutting his show in half will make them finally lose faith in the man.
Here's a little video announcing the change. Check it out, already.