Adam Pally and Sam Richardson Go Home Again in First Trailer for YouTube Original Comedy Series Champaign ILL
The series will premiere on Dec. 12
Images via YouTube Originals
Comedy
News
Champaign ILL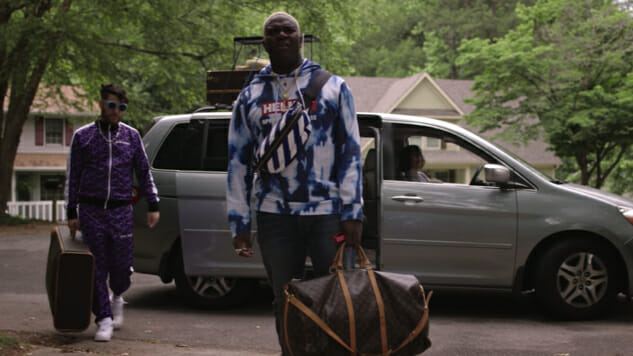 YouTube Originals has released the first trailer for its forthcoming comedy series Champaign ILL, premiering on YouTube Premium on Dec. 12. The series stars Adam Pally and Sam Richardson, with Jay Pharaoh guest-starring.
The 10-episode series will follow Pally and Richardson as they cope with the death of their famous rapper friend, played by Pharaoh. After losing the lavish lifestyle that connection afforded them, the two return to their hometown of Champaign, Ill., and struggle to earn the acceptance of their families and the people they left behind. The series will see "how long the crew can survive without being in the limelight," per a press release.
The series is written and executive produced by Daniel Libman, Matthew Libman, Jordan Cahan and David Caspe, who also wrote the pilot. Caspe was the creator of Happy Endings, where he worked with Pally.
Watch the trailer for Champaign ILL below.