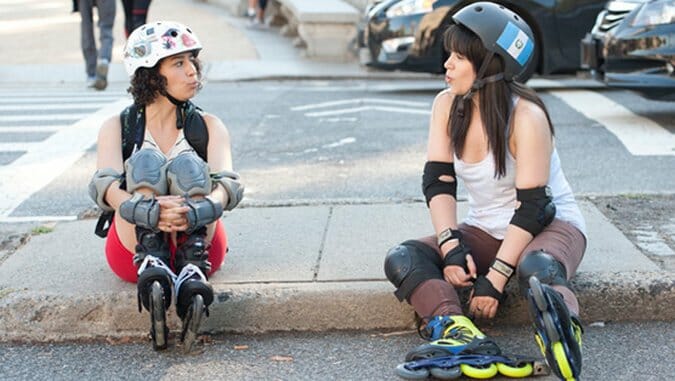 Huh.
It's hard to say when "The Matrix" started to feel a bit off, although even the episode's dueling drum solos intro came across as more fun than funny. The general premise, however, was pretty solid, and just the sort of thing Broad City excels at satirizing, making the mediocre result all the more disappointing.
As the only comedy on television regularly shot via MacBook, Broad City is especially well-suited for addressing the topic of internet dependency, and yeah, last night's episode had that part down pat. In particular, Abbi Jacobson's thumb-like browsing face perfectly captured what it's like to fall into an internet K-hole.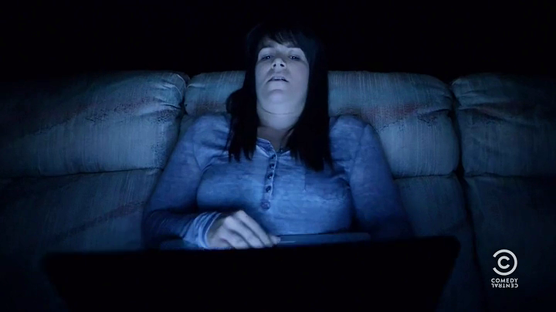 But once Abbi and Ilana went off-the-grid, the episode seemed to lose its bearings just as much as the girls had, meandering through a series of enjoyable but not exactly hilarious bits.
A dog wedding also seems like it would be ideal Broad City material, but other than the welcome return of Janeane Garofalo's veterinarian character, it's hard to name anything notably unique or memorable about the scene. Hannibal Buress was great, of course, but the comedian can spin comedy gold out of something as simple as clapping along to a YouTube tutorial.
Broad City has always had a strong handle on the way young people use technology, so this week's middling offering was pretty surprising. "The Matrix" wasn't bad, exactly, but after two weeks of hitting it out of the park, last night's Broad City felt like an unfortunate miss.