Aubrey Plaza and Michael B. Jordan to Make Their Saturday Night Live Hosting Debuts
Photo by Robin L. Marshall / Courtesy Getty Images, Photo by Randy Brooke / Courtesy Getty Images
Comedy
News
Saturday Night Live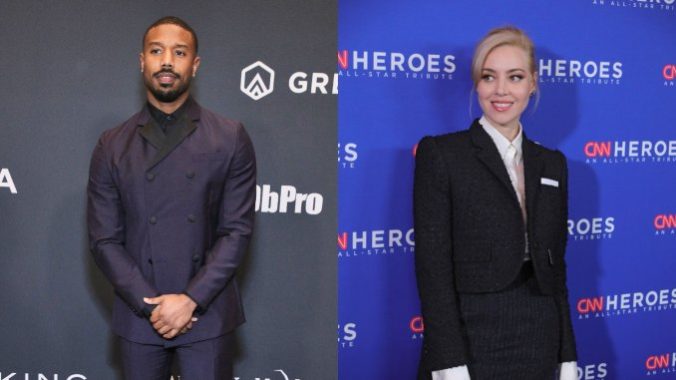 Aubrey Plaza and Michael B. Jordan will make their Saturday Night Live hosting debuts at the end of this month, on January 21 and 28, respectively. Sam Smith will be the musical guest for Plaza's episode and rapper Lil Baby will perform for Jordan's.
Plaza feels like a no-brainer host choice at this point in her career. While the Netflix thriller Emily the Criminal wasn't great, Paste movies editor Jacob Oller noted that Plaza still emerges as "a versatile A-lister capable of leading the more complex version of this kind of heist film." She was brilliant in the second season of The White Lotus, and her comedic chops have been on show in everything from Ingrid Goes West to Parks and Recreation (maybe she'll bust out her femme fatale wiles à la Janet Snakehole on SNL). As a host, she now joins the ranks of fellow Parks and Rec alums Aziz Ansari, Rob Lowe, Amy Poeher (a former SNL cast member as well as host), and Chris Pratt, who played Plaza's onscreen husband. Rashida Jones even made an appearance on the show back in her Office days. Still pretty wild to think Nick Offerman hasn't been on the program.
Sam Smith will be making their third appearance on the show ahead of their new album Gloria's release on January 27. They previously served as the musical guest for the 2014 Louis C.K. (ugh) episode and the 2017 Gal Gadot one.
Jordan is also an exciting prospect as a host, but for much different reasons. We usually see him in more serious or action-oriented roles; most recently, he appeared in the excellent Black Panther: Wakanda Forever. With SNL, he'll get to let loose and show the audience a different side of himself. This fish-out-of-water dynamic can prove pretty fun. His hosting stint is doubtless promo leading up to the March release of Creed III, which he both directs and stars in.
And luckily Jordan won't be alone as a rookie, with Lil Baby making his musical guest debut that same night. Last year Lil Baby released his third studio album, It's Only Me.