Saturday Night Live is old. It's turning 40 later this year, and even if it wasn't middle-aged it would probably still look like a relic to teenagers who'd rather watch six second videos on their phones than anything on a television. In those four decades 141 different cast members have cycled through the show, and many of them never even made it past their first season. The one-season club includes some of the biggest names in comedy, including Ben Stiller, Sarah Silverman, Janeane Garafalo, Damon Wayans and Chris Elliott, as well as such familiar faces as Randy Quaid, Joan Cusack and Anthony Michael Hall. We could make a list of the biggest stars to ever crash and burn on Lorne Michael's ancient variety show and top it off with Iron Man himself, Robert Downey Jr., who spent a notoriously awful year on SNL in the mid '80's. Instead we're going to look at the former cast members who made the most of their short time on the show, those who were able to create memorable characters or top notch sketches despite only spending eight months or less at SNL.
9. David Koechner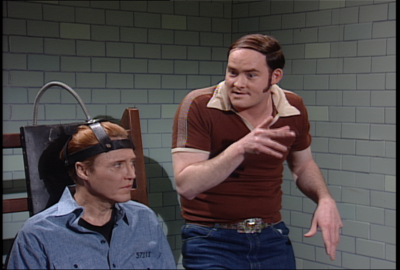 It's not often much of a surprise when somebody gets fired from SNL after a year. If there's a new cast member who's hardly getting any screen time, and doesn't do anything special with the time they get, don't count on them coming back. Nobody was shocked this spring when John Milhiser and Brooks Wheelan were sent home. It was surprising when David Koechner was let go after the 1995-1996 season. That was already a rebuilding year, the first year for Will Ferrell, Cheri Oteri and Darrell Hammond, and Koechner had a couple of well-received characters under his belt. He was one of the barflies in the classic Bill Brasky sketch, and was one of the British Fops alongside Kids in the Hall's Mark McKinney. He also worked well with future Anchorman co-star Ferrell and writer Adam McKay, who dominated SNL over the next several seasons. Perhaps his relative lack of diversity as a performer shortened his stay. Either way, Koechner was in and out after a single season.
8. Jenny Slate
Jenny Slate was already familiar from appearances on Fallon and countless VH1 countdowns when she joined SNL in 2009, and seemed poised for a nice, long run on the show. She had the talent and charisma to be a cornerstone player. And then on her first episode she said the word "fuck" during a skit that seemed written primarily to dare the actors into saying the word "fuck". The media went nuts, as if that isn't a word heard on every elementary school playground in the 21st century, but Slate stuck around for an entire season. By the end of the year, after popping up in a variety of skits and introducing a showcase character in Tina-Tina Chaneuse, the slip up seemed well behind her and the show. Her contract wasn't renewed, though, prematurely ending her time with SNL.
7. Tim Robinson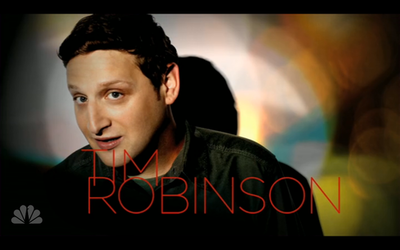 Tim Robinson might be a controversial pick. He was a writer who was bumped up to a performer at the start of the 2012-2013 season and was lucky to show up in the background of a sketch. When he got a line, though, he pretty much always made me laugh. Bobby Moynihan's getting lots of well-deserved accolades of late for his ability to kill in small roles with a single line or facial expression (see his appearance in Jim Carrey's Hellvis bit from this season's Halloween episode.) Tim Robinson was just as good at that. He didn't do much, but pretty much all of it was great, and his Z shirt commercial with Kevin Hart is one of the best sketches of the last few years. After that one season he was bumped back down to the writing staff, where he remains today.
6. Mike O'Brien
One year after Robinson another writer was promoted to performer and then immediately demoted back to writer after one season. Mike O'Brien had already made a few on-camera appearances before joining the cast for the 2013-2014 season, including the Conan O'Brien role as the doorman when Justin Timberlake was inducted into the Five Timer's Club. He scored one of the biggest laughs on that season's debut with a dark old-timey used car salesman ad co-starring Tina Fey, and then gradually receded into the background as the season progressed. His best and most consistent work came in various pretaped segments, including some of last year's biggest highlights, like the bird bible commercial and the segment where he interviewed bugs. He might not be in the cast anymore, but he's still a writer, and he's already popped up in a few videos this season. Hopefully he'll continue to make those occasional appearances, as his type of intelligent, low-key absurdity is always welcome on the show.
5. Michaela Watkins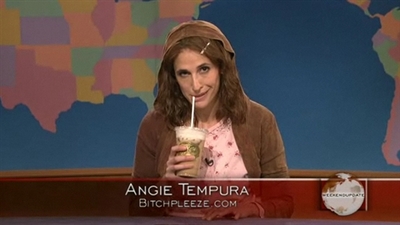 Not bringing Michaela Watkins back after her one season is one of the most baffling decisions Lorne Michaels has ever made. I mean, the guy's taste has been questionable for decades at this point, but even with such a short time on the show Watkins was clearly a major talent. She committed fully to often weak material, with good impressions of Barbara Walters, Arianna Huffington and Hoda Kotb (she was the original co-star in Kristen Wiig's recurring Today Show parodies.) Her most notable original character, Angie Tempura, was a parody of bitter, celebrity-obsessed bloggers that was sometimes a little too on the nose, but Watkins was usually able to make the material funny. She was surprisingly fired after the 2008-2009 season, but went on to make memorable appearances in a number of movies and TV shows, and was a regular on last year's underrated sitcom Trophy Wife. Most recently you saw her playing Sarah Koenig in Funny or Die's video about the last episode of Serial.
4. Rich Hall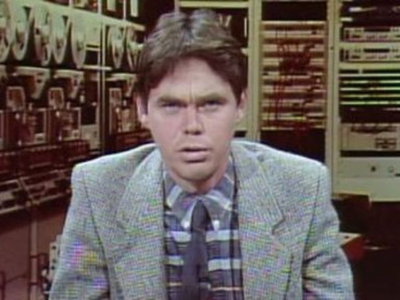 Rich Hall had a big decade in the 1980s, but since then has become a household name in the UK while mostly disappearing in his own country. That's weird—this is the guy who created the sniglet. He wrote for Letterman in the early '80's, did good work on Not Necessarily the News and in a Showtime comedy special in 1986, and hosted a great but forgotten early Comedy Channel show called Rich Hall's Onion World, and most pertinent to this list served one fine season on Saturday Night Live in 1984 and 1985. It was the same year that Dick Ebersol brought in a cast of ringers, including Guest, Billy Crystal, Martin Short and former writer and cast member Harry Shearer. Hall didn't have the same impact as the rest of them in his short tenure, but his impressions and news desk appearances were reliably entertaining. He did a great David Byrne and Doug Henning. Hall has a grumpy, sarcastic style that's like a less lovable Bill Murray, and he was better suited to one-man pieces than sketches. His best work on the show is probably the short film "Wing Tips", where he learns how to better his life with the technology behind self-opening grocery store doors.
3. Christopher Guest
Lorne Michaels left SNL in 1980. NBC kept it alive with associate producer Jean Doumanian in charge, and after a disastrous season the show's original co-producer and NBC executive Dick Ebersol stepped in to try and save it from cancellation. Ebersol's tenure overlapped with Eddie Murphy's rise, and when Murphy left in 1984 Ebersol offered one-year contracts to a group of four proven performers to keep the ship afloat. Christopher Guest was one of them, fresh off starring in 1984's This is Spinal Tap. In his single year he created a couple of memorable characters alongside Billy Crystal, including the Minkman brothers and the pain-obsessed night watchmen Willie and Frankie, but he's best remembered for a couple of short films he directed. His synchronized swimming film with Harry Shearer and Martin Short is still regularly replayed in SNL clip shows and anniversary specials. Perhaps not surprisingly for a guy whose best work on the show came in pretaped segments, Guest didn't fit in with the show's particular rhythms as easily as Crystal and Short, but he still left a great body of work in his one season.
2. Billy Crystal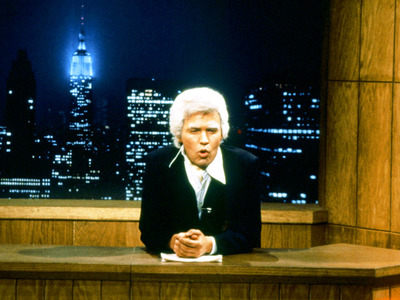 It still feels weird sometimes to think that Billy Crystal was only on SNL for one year. I was just old enough in 1984 and 1985 to be familiar with his impersonation of Fernando Lamas, his catchphrase "you look mahvelous" permeating pop culture as thoroughly as any other SNL bit, and I just assumed that's what the show had always been. There was no SNL without Fernando to second grade me. Crystal is one of the biggest stars to ever be a cast member on the show, and is one of the few to become a regular after already establishing himself in the public eye. He had already had his own primetime variety show, starred on Soap for years, and even hosted SNL multiple times before joining the cast. The show certainly helped his career, but he easily could've become the huge box office draw he became without that one year on SNL. Not all of the proven veterans Ebersol brought into the show for the 1984-1985 season made a huge mark, but Crystal remains a huge, if short-lived, part of the show's history.
1. Martin Short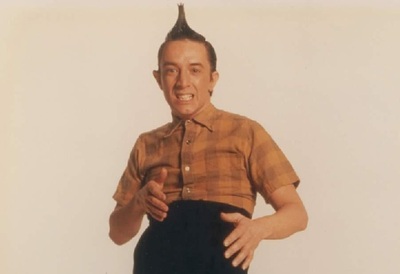 Of all the ringers from the 1984 season, Short had both the most memorable characters and most closely fit the mold of an SNL player. That's no slight to Crystal, who did great work the same season, but who was already well-established in America before joining the show, and thus always seemed a bit bigger than SNL itself. It was both Short's lower profile in the States and his experience doing sketch comedy on SCTV that helped him slide seamlessly over to SNL, establishing himself as the show's premier talent that year without completely dwarfing the show itself. And although he definitely made full use of such preexisting characters as Ed Grimley and Jackie Rogers Jr, he still created new characters, most notably the slimy lawyer Nathan Thurm. It's telling that Short, of all the stars of the Dick Ebersol era, is the most welcomed back and celebrated by Lorne Michaels.
Garrett Martin edits the games and comedy sections for Paste. He is on Twitter @grmartin.