It takes a certain kind of personality to get up onstage and talk about life. Whether from personal experience or general observation, stand-up comics produce valuable and necessary insight into the oftentimes ridiculous moments that comprise a life. Those who succeed at it do so not because of pleasant childhoods or positive life choices. Stand-up comedy's legends are exactly that because they've managed to stare down life's dark moments and somehow come out laughing. Here are nine autobiographies that examine the lives and careers, both painful and comic, of some of stand-up's greatest comics.
1. The Other Great Depression by Richard Lewis
Bring up the term "neurotic" in a conversation about stand-up comedy, and chances are Richard Lewis' name isn't far behind. Although he's not the first comic to exhibit a confessional style touching on his neuroses and the many life experiences that contributed to them, he was one of the industry's major stars in the 1970s and 1980s for exactly this reason. Not shying away from the truth, Lewis takes a stark look at his stand-up comedy career, his alcoholism and subsequent sobriety in the almost conversational The Other Great Depression.
2. Bouncing Back: I've Survived Everything…and I Mean Everything by Joan Rivers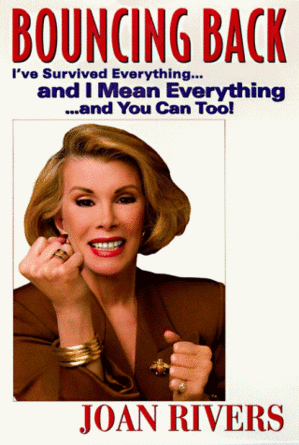 From self-help books to the laundry list of things she hates in the world to a diary about her daily existence, Joan Rivers has penned several works over the years. Still, it's her look into the difficulties she faced in her professional and personal life (including her husband's suicide) that explores the comedienne's career. With a self-help bent, and her usual self-deprecating humor, Rivers doesn't shy away from topics that would take a ten-foot pole for most others to touch.
3. Pryor Convictions: And Other Life Sentences by Richard Pryor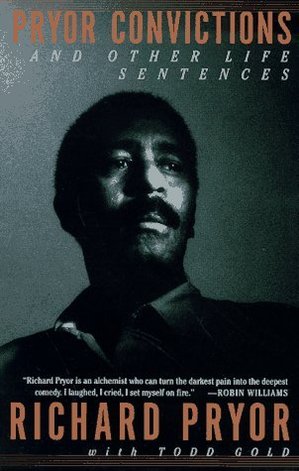 Pryor's title alone signifies just how advanced he was when it came to language's comedic force. With the help of co-writer Todd Gold, Pryor recounts his life growing up in Peoria, Illinois and the darker moments that contributed to his sharp comedic style. In the last few years, Pryor has been the subject of two biographies and yet it is his own work that makes Pryor Convictions such a compelling read. Pryor delves into his past sometimes honestly, sometimes evasively, but always irreverently.
4. Born Standing Up by Steve Martin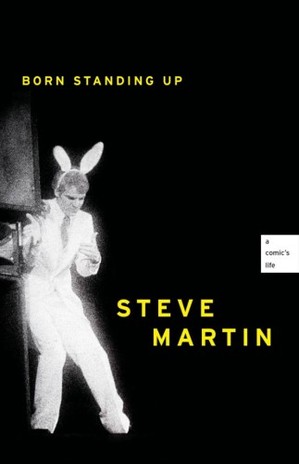 Many comics have a knack for writing thanks to their profession, but Martin takes that skill to another level. A prolific writer of plays, novellas and even children's books, Martin proves he has a talent for language beyond his comedic stage work. Detailing his meteoric rise in the late 1970s and almost immediate exit in 1981, Born Standing Up is more than an autobiography about a comic; Martin allows readers an insightful glimpse into the 1970s stand-up comedy scene.
5. Love All the People by Bill Hicks
Released ten years after Hicks' death, Love All the People isn't an autobiography in the traditional sense. Hicks didn't sit down to write out his life, but the book does collect many interviews, performance transcriptions and his personal writing to produce an uncommon autobiography steeped in the comic's remarkable voice. With Hicks' trademark witty scorn stamped all over the pages, Love All the People provides fabulous insight into this one-of-a-kind voice taken far too early.
6. Like a Lampshade in a Whorehouse: My Life in Comedy by Phyllis Diller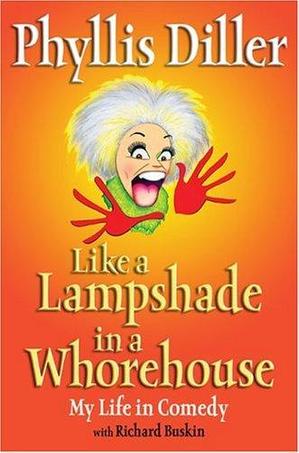 Beginning her career in the early 1950s, Phyllis Diller never played it safe even as a woman in a man's industry. Concentrating on her life as a bored housewife, she made audiences laugh with her raucous sense of humor and even more colorful stage presence. Behind so many comedians lies a pain driving them to work through their past by looking at it comedically. In Like a Lampshade in a Whorehouse, Diller and co-writer Richard Buskin go behind the scenes to examine her life's darker moments, like growing up in the Great Depression, and how they contributed to her groundbreaking comedy.
7. Nigger: An Autobiography by Dick Gregory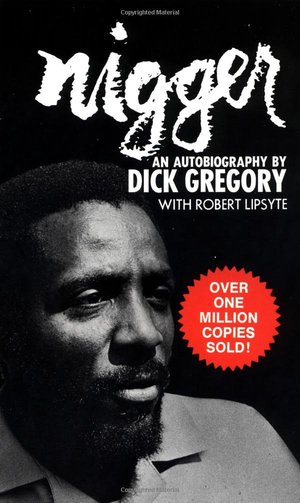 Influential and groundbreaking comic Dick Gregory became one of the first African-Americans to perform stand-up for entirely white audiences. Where other African-American comics had to temper their act depending on audience, Gregory displayed a bold, honest voice that didn't shy away from discussing race and racial politics no matter who occupied the seats. Gregory has written numerous works over the years, including another autobiography, but it's his 1964 book co-written with Robert Lipsyte that stands out as an important glimpse into this innovative stand-up comic and the myriad challenges he faced throughout his career.
8. How to Talk Dirty and Influence People by Lenny Bruce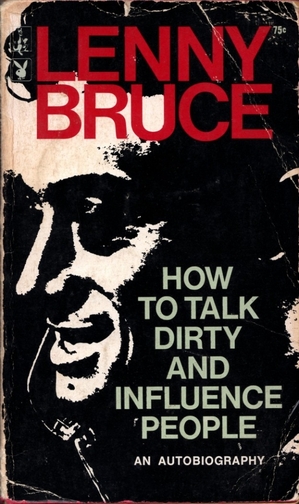 Stand-up comics today exhibit a freedom of speech that would have landed them in hot water back in the early 1960s. That's exactly what happened with Lenny Bruce, who was arrested several times beginning in 1961 for obscene language and convicted of obscenity in 1964. In many ways, Bruce paved the way for contemporary comic's relative freedom. Onstage. Told in the comic's own truthful, if coarse, voice, How to Talk Dirty and Influence People looks back at his life, beginning with his childhood and the often indecent conversations he overhead his mother having with close neighborhood friends.
9. Last Words by George Carlin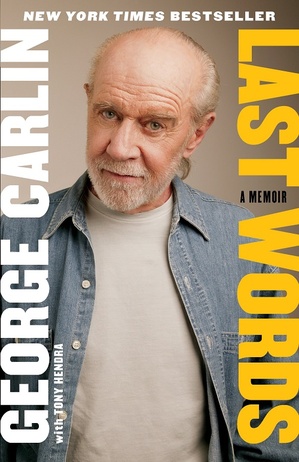 Posthumously published, Last Words, co-written by Tony Hendra, takes years of recorded interviews between the two friends and presents readers with a candid look at the comic. Not one to shy away from the uncomfortable, Carlin starts at the very beginning, his conception in Rockaway Beach, New York. Covering his struggle to break into stand-up comedy to his landmark Supreme Court case on obscenity, Carlin's autobiography may have come two years after his death, but it's a wonderful way to revisit the comic's distinct voice.