This year has delivered some incredible Young Adult fiction. Hard-hitting books are being adapted for film (I'm looking at you An Ember in the Ashes and My Heart & Other Black Holes), beloved series have come to a close (farewell, The Lunar Chronicles) and inaugural titles in new series are taking over bookstores (all hail the Red Queen).
After devouring dozens of exciting novels, I've rounded up the best YA reads of 2015. Enjoy!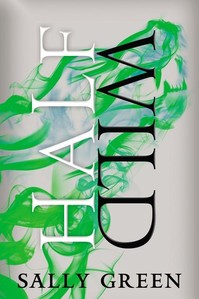 30. Half Wild by Sally Green
The second book in Sally Green's bestselling Half Bad Trilogy, Half Wild continues the story of Nathan, a teen caught between two warring factions of witches. In the first book, Nathan's trained to be a killer and treated as a monster. He's the illegitimate son of the world's most powerful witch, and he goes on a journey to find his father and unlock his own powers. Half Wild picks up with Nathan beginning to master his abilities and go on the run. Magical and thrilling, it's a series you really should explore before the finale, Half Lost, hits shelves in March.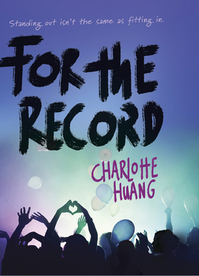 29. For the Record by Charlotte Huang
Huang's debut is everything you want in a YA novel about music… because it's not completely about music. It's about love, friendship, achieving your dreams and the reality of those dreams. In For the Record, readers meet Chelsea, a teen girl who has always dreamed of being a rockstar—and she suddenly finds herself as one, touring with a band as the leader singer. Between the band not really liking her, the bassist adoring her a bit too much and a teen idol who's smitten with her, the drama and complexities of life on the road appear not as mesmerizing as Chelsea's previous small town existence. It's honest, fun and simply one of the best books this year.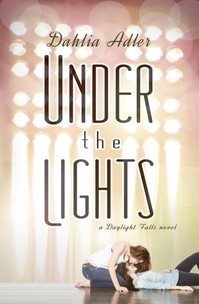 28. Under the Lights by Dahlia Adler
One of the best YA contemporary romances of the year is Dahlia Adler's followup to her debut novel, Behind the Scenes. This book is packed full of humor, heart and lots of kissing. The novel focuses on Josh and Vanessa, two teens cast in the popular Daylight Falls television show. Josh is unsure about his life in the spotlight—but he's quite sure about himself around the ladies. Vanessa, she's secure in her life as a star, but she finds herself stumbling when it comes to everything else…until Brianna. The alternative POV works so well, and the characters are absolutely lovable. Hilarious and charming, it's a romance story you'll adore.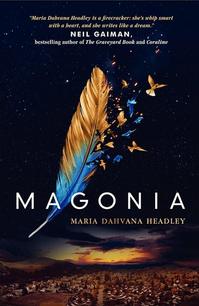 27. Magonia by Maria Dahvana Headley
Magonia is one of the most unique novels of the year, with a stunning cover to boot. Within Magonia's pages, readers will find themselves thrust into a world of floating airships, superpowers and a war brewing between Earth and a world and the one here on Earth. Caught in the middle is a girl who is terribly ill while on Earth, but super powerful in the sky. Will she be able to save the world below from the world above? Check out this gripping adventure before the second book in Headley's series debuts in early 2016.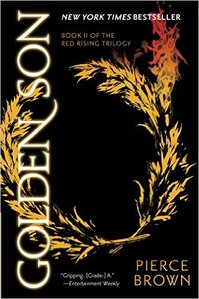 26. Golden Son by Pierce Brown
Red Rising was one of the biggest surprises of 2014 for this reader. The Hunger Games-esque sci-fi novel set on Mars introduced readers to an interstellar caste system made of nightmares. From the all-powerful Golds who rule over the universe to the lowly Reds who toil beneath the Martian surface, everyone is born into a specific role in society. When Darrow discovers the horrifying truths behind his existence as a Red, he joins a plot to tear down the Golds' rule. Golden Son picks up with Darrow continuing to infiltrate the world of the Golds in a story both violent and imaginative, possessing twists and turns and betrayals in practically every chapter. The final book in the trilogy, Morning Star, is scheduled for a February release.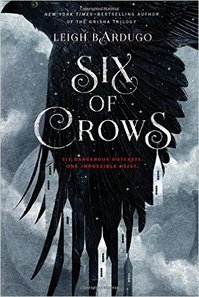 25. Six of Crows by Leigh Bardugo
Jump into the enthralling world of Leigh Bardugo's Grisha Trilogy once more with a her new Six of Crows series. The novel takes you back to Bardugo's fantasy realm, featuring a ragtag crew of outcasts who must pull off a major heist. The result is a fast-paced story that will keep you turning the (beautifully designed) pages for hours. And if you haven't read Bardugo's original trilogy, don't worry! Six of Crows stands on its own.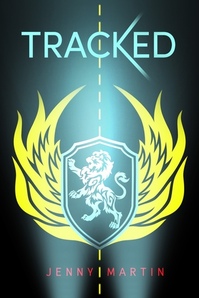 24. Tracked by Jenny Martin
When you discover a book that reads like a sci-fi, YA version of The Fast and the Furious, you'll hold it close to your heart—which is exactly what you'll do with Tracked. Set on a planet where corporations run society, a young street racer finds herself caught up in political intrigue and corporate corruption on a universal scale. With a love triangle, dark family secrets and an imaginative, futuristic world, it's a rip-roaring read that's impossible to put down.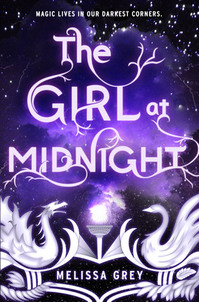 23. The Girl at Midnight by Melissa Grey
There's magic everywhere in The Girl at Midnight, but everyone wanders through life oblivious to the wonders smack in front of their faces. Well, except for Echo, a lucky human who gets wrapped up in the world of the bird-like Avicen and dragon-ish Drakharin, two magical species at war. It's this young pickpocket who might hold the key to ending the fighting and saving the magical world. This book is a must-read for fans of fantasy novels like The Daughter of Smoke & Bone and The Mortal Instruments series.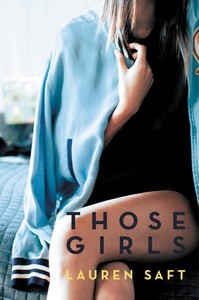 22. Those Girls by Lauren Saft
Lauren Saft's debut novel, Those Girls is about… well, those girls. You know, the clique of high school queens that everyone knows and everyone wants to party with. But what are their lives really like? What happens beyond what their classmates think they know? Incredibly raw and hilarious, this book is full of complicated characters who have even more complicated, toxic friendships. Pick it up.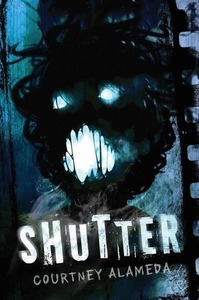 21. Shutter by Courtney Alameda
Courtney Alameda's Shutter focuses on one of the final descendants of the Van Helsing bloodline, Micheline Helsing, who exorcizes ghosts with her camera. She's what's known as a tetrachromat; she's gifted with the ability to see the auras of the undead. When a curse infects Micheline and her group of friends, they only have a few days to reverse it before they'll die. A great read for the Comic-Con crowd, Shutter will fill that Buffy the Vampire Slayer-shaped hole in your life. (Bonus: You can read an amazing short story set in Micheline's world here.)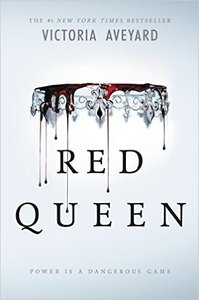 20. Red Queen by Victoria Aveyard
Red Queen is a fascinating debut novel set in a world where people are divided by blood. If you're born with red blood, you're essentially a peasant, serving those with silver blood. What's so special about people born with silver blood? Oh, nothing crazy…they just possess super powers. Some can control metal, others can read minds. And when a girl with red blood finds herself in the world of silvers, she turns it upside down. It reads like a mash up of X-Men, Red Rising and The Selection, with a kick-ass protagonist. The next novel in the series, Glass Sword, hits stores in February.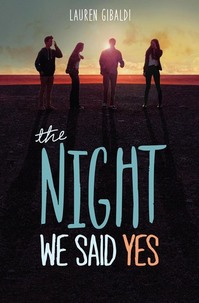 19. The Night We Said Yes by Lauren Gibaldi
The Night We Said Yes is a sweet YA romance following a group of friends who cement the precious bond of high school friendship after one night of saying "yes" to absolutely everything. Two of the teens, Matt and Ella, are smitten with one another…until Matt leaves. The novel shifts from the present to the night of saying yes, detailing their love story and breakup. A lovely read about first love and high school friends, The Night We Said Yes will leave you eagerly awaiting Lauren Gibaldi's next novel, Autofocus, due out in June.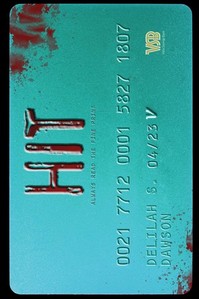 18. Hit by Delilah S. Dawson
Enter a world where the United States has finally paid off its national debt…because it's been bought out by Valor National Bank. Valor hunts down and assassinates debtors, thanks to a li'l bit of fine print in their credit card applications. Unfortunately for Patsy's family, their debt is so high that she has no choice but to become an indentured assassin responsible for taking out 10 names. To make things worse, most of these people aren't strangers. Hit delivers a gripping story, and you'll find yourself clamoring for Strike, the sequel schedule for an April release.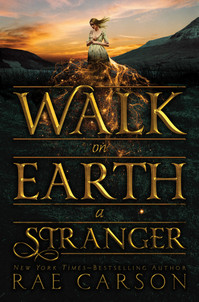 17. Walk on Earth a Stranger by Rae Carson
Set during the Gold Rush, Rae Carson's stunning Walk the Earth a Stranger introduces readers to a girl who can magically detect gold. What happens when you've got a gift that powerful, in a world where everyone is hungry for wealth and fortune? It's a novel that reads like an epic, taking you on a journey across America's frontier. The first in Carson's Gold Seer Trilogy, it's a novel rich in history and magic.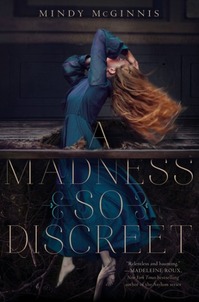 16. A Madness So Discreet by Mindy McGinnis
I'll read anything Mindy McGinnis writes. Her debut, Not a Drop to Drink, is one of the YA books that I recommend the most to people. With her latest novel, A Madness So Discreet, McGinnis weaves a gothic, historical thriller with characters just as dark and complicated as in her earlier books. We meet Grace, who has been locked in an asylum, thrown into darkness… and is ultimately released by a doctor who wants to use her to hunt down a murderer. It's as chilling as it sounds and beautifully written.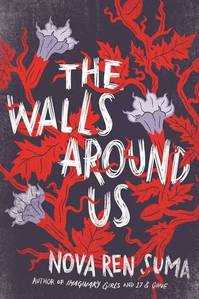 15. The Walls Around Us by Nova Ren Suma
Nova Ren Suma's The Walls Around Us shifts perspectives—jumping back and forth in time, place and character—to tell the story of a young girl in prison, her friend in the outside world and an incredibly grizzly murder wrapped in secrets. With supernatural elements sprinkled throughout, it's obvious why people have described the novel as Black Swan meets Orange is the New Black. It's a haunting story of friendship, betrayal and murder that's quite unlike anything you've read before.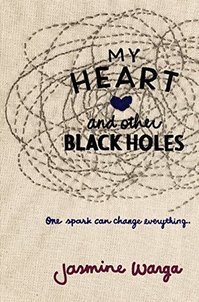 14. My Heart & Other Black Holes by Jasmine Warga
The jacket copy on My Heart and Other Black Holes should read "the first great cry of 2015." Jasmine Warga's debut novel tells the heartbreaking story of two teenagers who bond while planning to commit suicide. After meeting on a message board dedicated to helping people find a partner in suicide, the teens wrestle with their inner darkness and discover there's more to live for in each other. Peppered with pop culture references and a geeky love of physics, it will make you tear up and cheer at the same time. There's even a film adaptation in the works.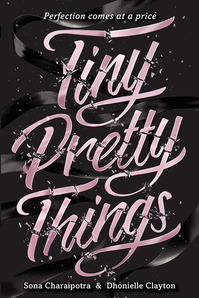 13. Tiny Pretty Things by Sona Charaipotra and Dhonielle Clayton
Pitched as Black Swan meets Pretty Little Liars, the debut novel of rockstar YA duo Sona Charaipotra and Dhonielle Clayton enchantingly drowns readers in a world of ballet and toxic friendships. Each dancer in Tiny Pretty Things carries her own set of issues, and they'll stop at nothing to be the best—even if it means tearing each other down in the process. The second book, Shiny Broken Pieces, hits shelves in July and promises to continue the delicious drama of the series.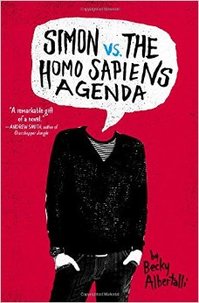 12. Simon vs. the Homo Sapiens Agenda by Becky Albertalli
Simon is a gay teen who's not quite out of the closet and has a sweet, online relationship with a boy named Blue. But when the class clown gets his hands on Simon's private emails, things get turned upside down. Simon gets blackmailed, and his group of friends begins to fall apart. A compelling novel about sexual identity, Simon vs. the Homo Sapiens Agenda introduces a three-dimensional protagonist you'll want to reach out and hug. Pick it up for a quirky, touching read that will warm your heart.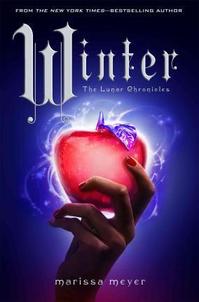 11. Winter by Marissa Meyer
Winter is the final book in Meyer's series The Lunar Chronicles, which literally takes you to the moon and back. Set in a world of witty cyborgs and corrupt kingdoms, Meyer's series delivers excitement, hilarity and imagination with every page. The saga came to the perfect conclusion with the hefty tome that is Winter, but if you've yet to pick up the series that mashes science fiction with classic fairy tales, hit up your local indie bookstore for a copy of Cinder. You're in for a wild ride.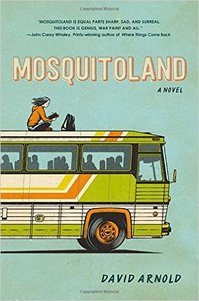 10. Mosquitoland by David Arnold
David Arnold created one of the most memorable characters in YA this year: the troubled and brave Mim Malone. Taken away from her home to live with her father and stepmother, Mim is determined to return to her ailing mom in Cleveland. The resulting road trip on a Greyhound bus is packed with odd characters, twists and a lot of growing up. You'll cry just as much as you'll laugh as you travel with Mim. Pick it up before it gets made into an adorably quirky indie film, because that is definitely where this novel is headed.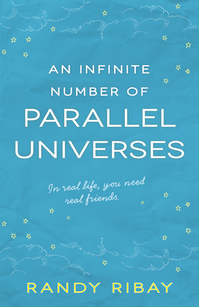 9. An Infinite Number of Parallel Universes by Randy Ribay
There's a lot going on in Randy Ribay's debut novel, and that's a good thing. Told in shifting perspectives from four of its wonderfully memorable characters, An Infinite Number of Parallel Universes packs a geeky, heartfelt punch. It's as funny as is it heartbreaking, and it's a must-read for gamers and comic book lovers. Dive into the memorable story for a heartwarming and devastating (in the best way possible) book about friendship.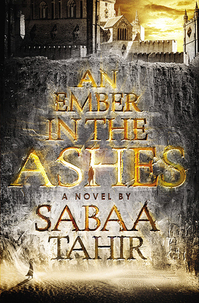 8. An Ember in the Ashes by Sabaa Tahir
Set in a world resembling ancient Rome, An Ember in the Ashes is an epic fantasy novel of love and revenge. When a young soldier groomed to take over the oppressive, military government decides to turn his back on the regime, he collides with a young scholar determined to save her brother. He's a soldier, she's a slave, and together they prepare to discover their freedom. It's a hefty book, but you'll devour this electrifying tome in no time. The story continues in A Torch Against the Night, the sequel due out next August.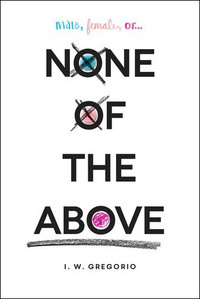 7. None of the Above by I.W. Gregorio
Exploring the topics of sexuality and bullying, None of the Above is one of those books that every teen should read.When Kristin, the typical homecoming queen, discovers she was born intersex, her world dramatically changes. Soon the whole school finds out, and Kristin must discover who her true friends are as she wrestles with her identity.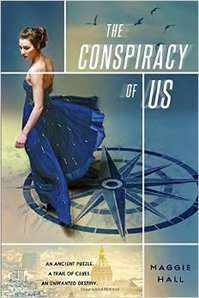 6. The Conspiracy of Us by Maggie Hall
Centered around a teen girl who finds herself smack in the middle of an ancient conspiracy, The Conspiracy of Us is an exciting ride around the world that plays out like a YA version of The Da Vinci Code. Readers are taken on adventure complete with galas, espionage, masquerades and, of course, love triangles. The sequel Map of Fates, hits bookstores in March. Make sure you keep an eye out for it.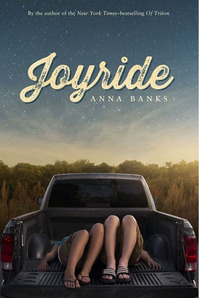 5. Joyride by Anna Banks
Some of you might recognize Anna Banks from her New York Times bestselling Syrena Legacy trilogy, and Joyride is her first standalone novel. Set in her home state of Florida, Joyride introduces readers to Arden and Carly, two teens who couldn't be more different. He's the typical star football player; she's the quiet, hardworking student. But when their worlds collide after a botched robbery at the convenience store where Carly works, they grow close. The result is nights of pranking, rebelling against family and helping each other come to terms with their challenging situations. It's a beautiful novel with diverse, memorable characters.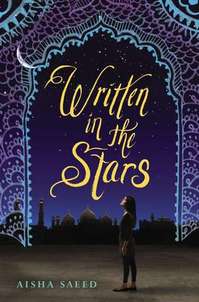 4. Written in the Stars by Aisha Saeed
It's hard to write about Written in the Stars without bursting into immediate tears, which you'll understand once you've read this powerfully intense debut novel. Aisha Saeed's book focuses on the story of Naila, whose parents are planning an arranged marriage for her. She can choose a lot of things in life, but her husband isn't one of them. When Naila breaks her parents' rules by falling in love with a boy named Saif, her parents trick her into attending a family vacation—complete with a wedding. This devastating love story will stick with you long after the final page.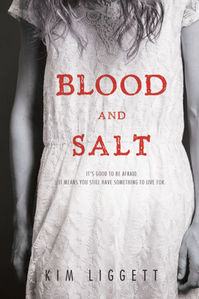 3. Blood & Salt by Kim Liggett
I seriously cannot gush enough about this incredible debut novel. A Romeo & JulietmeetsChildren of the Corn story, Blood & Salt is a haunting book featuring forbidden love, ancient curses and dark scenes of history. It's romantic horror at its best when a teen girl named Ash find herself on a quest to save her mother from the spiritual commune she once escaped. She must travel to Kansas to save not only her family, but the town (and the world) from what the commune might awaken.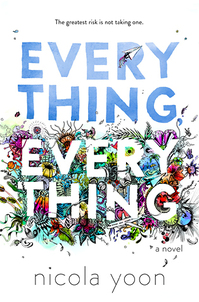 2. Everything, Everything by Nicola Yoon
I was late to reading Nicola Yoon's debut smash, Everything, Everything, and oh, do I regret it. I could have been championing this book for months. Yoon tells the story of a young teen girl who is allergic to literally everything, living trapped inside of her house with her mom and a nurse. Then along comes a boy, who shows her there's so much worth living for. This book explores what happens when you fall in love with someone you can't touch—and what happens if you try.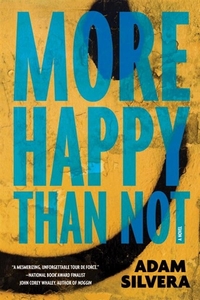 1. More Happy Than Not by Adam Silvera
A contemporary novel with a light sci-fi twist, More Happy Than Not reads like a YA version of Eternal Sunshine of the Spotless Mind. The book follows Aaron, a teenager who wants to undergo a memory-wiping procedure to forget the fact that he's gay. The resulting story is a moving one, touching on issues of sexuality, identity and what it means to be truly happy. The twists in this one are extreme, and much like Written in the Stars and None of the Above, you're going to want to grab tissues and let the tears flow.