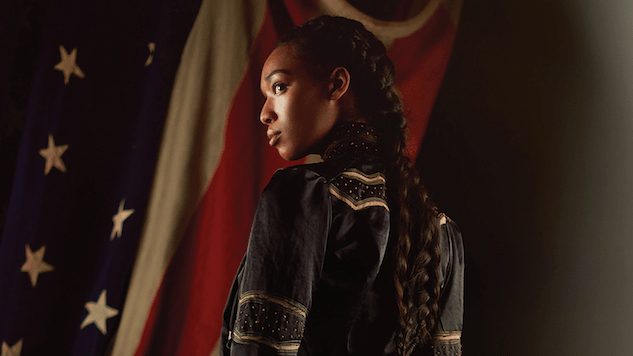 From an alternate Civil War history with zombies to a contemporary murder mystery, the best Young Adult novels of 2018 deliver unique tales worth savoring. So as you're gearing up for the gift giving season, consider sharing some of these amazing books with loved ones.
Read on to discover our picks for the year's 30 best reads, including the best new series, best debut and best novel of 2018.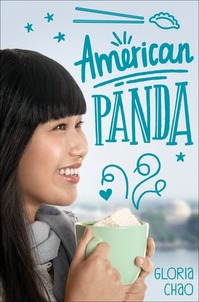 30. American Panda by Gloria Chao
Why You'll Love It: A hilarious novel about a teen wrestling with her parents' expectations and a crush on a classmate, American Panda is a heartwarming exploration of identity and love. And hey, it's set in college! There aren't many YA novels exploring that age, and it's just delightful.
For Fans of: Lianne Oelke (Nice Try, Jane Sinner).
Description: At 17, Mei should be in high school, but skipping fourth grade was part of her parents' master plan. Now a freshman at MIT, she is on track to fulfill the rest of this predetermined future: become a doctor, marry a preapproved Taiwanese Ivy Leaguer, produce a litter of babies.
With everything her parents have sacrificed to make her cushy life a reality, Mei can't bring herself to tell them the truth—that she (1) hates germs, (2) falls asleep in biology lectures and (3) has a crush on her classmate Darren Takahashi, who is decidedly not Taiwanese.
But when Mei reconnects with her brother, Xing, who is estranged from the family for dating the wrong woman, Mei starts to wonder if all the secrets are truly worth it. Can she find a way to be herself, whoever that is, before her web of lies unravels?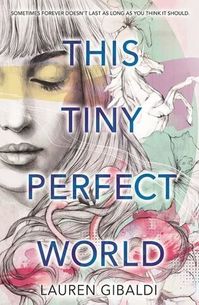 29. This Tiny Perfect World by Lauren Gibaldi
Why You'll Love It: Told in a narrative that parallels The Glass Menagerie, Gibaldi's latest novel follows a theater geek who finds herself wrestling between small-town life and a future in the city—while being torn between two boys she adores. It's another warm-hug-of-a-book from this Paste favorite.
For Fans of: Amy Spalding, Stephanie Perkins and Kasie West.
Description: Penny loves her small-town Florida life, and she has her future mapped out. She's going to community college after graduation to stay close to home and her best friend, Faye. She'll take over the family diner that her dad has been managing since her mother died. And one day, she'll marry her high school sweetheart, Logan.
But when she unexpectedly lands a scholarship to a prestigious summer theater camp, she is thrust into a world of competition and self-doubt. And suddenly, her future gets a little hazy. As she meets new friends, including Chase, a talented young actor with big-city dreams, she begins to realize that maybe the life everyone (including her) expects her to lead is not the one she was meant to have.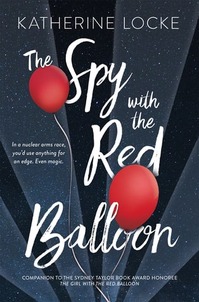 28. The Spy with the Red Balloon by Katherine Locke
Why You'll Love It: The sequel to The Girl with the Red Balloon, one of our favorite novels of 2017, is not to be missed! Fans of genre-bending books will love Locke's duology with magic, time travel and so much more. If you're looking for a unique and beautiful novel, this is for you.
For Fans of: Elizabeth Wein (Code Name Verity) and Anne Blankman (Traitor Angels).
Description: Siblings Ilse and Wolf hide a deep secret in their blood: with it, they can work magic. And the government just found out. Blackmailed into service during World War II, Ilse lends her magic to America's newest weapon, the atom bomb, while Wolf goes behind enemy lines to sabotage Germany's nuclear program. It's a dangerous mission, but if Hitler were to create the bomb first, the results would be catastrophic.
When Wolf's plane is shot down, his entire mission is thrown into jeopardy. Wolf needs Ilse's help to develop the magic that will keep him alive, but with a spy afoot in Ilse's laboratory, the letters she sends to Wolf begin to look treasonous. Can Ilse prove her loyalty—and find a way to help her brother—before their time runs out?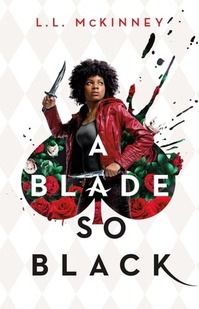 27. A Blade So Black by L.L. McKinney
Why You'll Love It: Alice in Wonderland reimagined as urban fantasy, A Blade So Black is a brilliant twist on a classic. Prepare to be enthralled by McKinney's thrilling, beautiful novel.
For Fans of: Daniel José Older (Shadowshaper).
Description: The first time the Nightmares came, it nearly cost Alice her life. Now she's trained to battle monstrous creatures in the dark dream realm known as Wonderland with magic weapons and hardcore fighting skills. Yet even warriors have a curfew.
Life in real-world Atlanta isn't always so simple, as Alice juggles an overprotective mom, a high-maintenance best friend and a slipping GPA. Keeping the Nightmares at bay is turning into a full-time job. But when Alice's handsome and mysterious mentor is poisoned, she has to find the antidote by venturing deeper into Wonderland than she's ever gone before. And she'll need to use everything she's learned in both worlds to keep from losing her head…literally.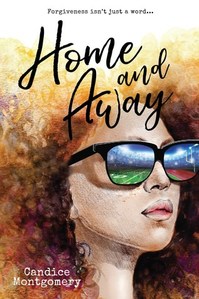 26. Home and Away by Candice Montgomery
Why You'll Love It: Page Street Publishing is releasing some amazing books in the YA sphere, and one of the most anticipated debuts of 2018 happens to be one of them. A story about identity, race and first love, Home and Away is a book you absolutely don't want to miss.
For Fans of: Robin Benway and Brandy Colbert.
Description: Tasia Quirk is young, Black and fabulous. She's a senior, she's got great friends, and she has a supportive and wealthy family. She even plays football as the only girl on her private high school's team.
But when she catches her mamma trying to stuff a mysterious box in the closet, her identity is suddenly called into question. Now Tasia's determined to unravel the lies that have overtaken her life. Along the way, she discovers what family and forgiveness really mean, and that her answers don't come without a fee. An artsy bisexual boy from the Valley could help her find them—but only if she stops fighting who she is, beyond the color of her skin.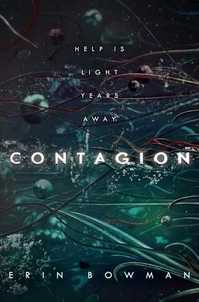 25. Contagion by Erin Bowman
Why You'll Love It: You might know Bowman from her fantastic Taken trilogy or the Vengance Bound duology, but if not, Contagion's a great place to begin. It reads like a cross between the movie Alien and the book The Andromeda Strain. In short, you'll love it.
For Fans of: Olivia A. Cole and Beth Revis.
Description: After receiving an urgent SOS from a work detail on a distant planet, a skeleton crew is dispatched to perform a standard search-and-rescue mission. But when the crew arrives, they find an abandoned site, littered with rotten food, discarded weapons…and dead bodies.
As they try to piece together who—or what—could have decimated an entire operation, they discover that some things are best left buried—and some monsters are only too ready to awaken.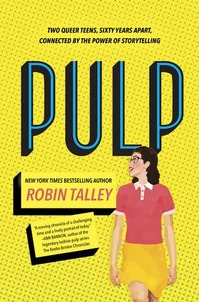 24. Pulp by Robin Talley
Why You'll Love It: Jumping back and forth in time, Pulp is a moving story about one teen's quest to connect with her favorite author and another teen's passion for writing while living in a world that doesn't want her. It will both break your heart and thrill you.
For Fans of: Becky Albertalli and Adam Silvera.
Description: In 1955, 18-year-old Janet Jones keeps the love she shares with her best friend Marie a secret. It's not easy being gay in Washington, DC, in the age of McCarthyism, but when she discovers a series of books about women falling in love with other women, it awakens something in Janet. As she juggles a romance she must keep hidden and a newfound ambition to write and publish her own story, she risks exposing herself—and Marie—to a danger all too real.
Sixty-two years later, Abby Zimet can't stop thinking about her senior project and its subject: classic 1950s lesbian pulp fiction. Between the pages of her favorite book, the stresses of Abby's own life are lost to the fictional hopes, desires and tragedies of the characters she's reading about. She feels especially connected to one author, a woman who wrote under the pseudonym "Marian Love," and becomes determined to track her down and discover her true identity.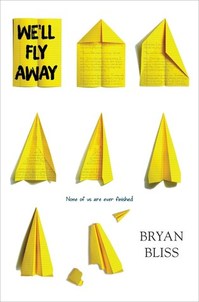 23. We'll Fly Away by Bryan Bliss
Why You'll Love It: Bliss is one of the most underrated YA contemporary authors. His sophomore novel, Meet Me Here, was an absolute favorite of ours in 2016. And now he's back with We'll Fly Away, a book that will leave you totally gutted. It's a gripping novel set on death row, told in letters written by an incarcerated teen.
For Fans of: Having your heart broken? And Jason Reynolds.
Description: Luke and Toby have always had each other's backs. But then one choice—or maybe it is a series of choices—sets them down an irrevocable path. We'll Fly Away weaves together Luke and Toby's senior year of high school with letters Luke writes to Toby later—from death row.
Best friends since childhood, Luke and Toby have dreamed of one thing: getting out of their dead-end town. Soon they finally will, riding the tails of Luke's wrestling scholarship, never looking back. If they don't drift apart first. If Toby's abusive dad, or Luke's unreliable mom, or anything else their complicated lives throw at them doesn't get in the way.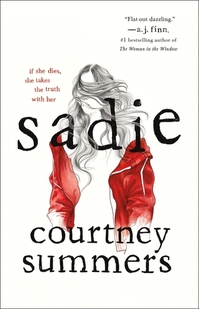 22. Sadie by Courtney Summers
Why You'll Love It: Earlier this year, we revealed an episode from the podcast inspired by Summers' novel.It was an innovative way to promote a book, and the novel is just as unique as the true crime podcast inspired by it. If you're a fan of Serial, this one's for you.
For Fans of: Caleb Roehrig (Last Seen Leaving) and Stephanie Kuehn (When I'm Through With You).
Description: Sadie hasn't had an easy life. Growing up on her own, she's been raising her sister Mattie in an isolated small town, trying her best to provide a normal life and keep their heads above water.
But when Mattie is found dead, Sadie's entire world crumbles. After a somewhat botched police investigation, Sadie is determined to bring her sister's killer to justice and hits the road following a few meagre clues to find him.
When West McCray—a radio personality working on a segment about small, forgotten towns in America—overhears Sadie's story at a local gas station, he becomes obsessed with finding the missing girl. He starts his own podcast as he tracks Sadie's journey, trying to figure out what happened, hoping to find her before it's too late.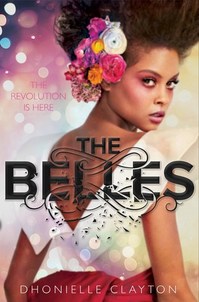 21. The Belles by Dhonielle Clayton
Why You'll Love It: One of the most hyped books of 2018, Clayton's debut solo title (she coauthored the brilliant Tiny Pretty Things duology with Sona Charaipotra) introduces readers to a world in which magical Belles control the essence of beauty. Believe the hype; this book kicks off a new series you absolutely won't want to miss.
For Fans of: Marie Rutkoski (The Winner's Kiss) and Scott Westerfeld (Uglies).
Description: Camellia Beauregard is a Belle. In the opulent world of Orléans, Belles are revered, for they control Beauty, and Beauty is a commodity coveted above all else. In Orléans, the people are born gray, they are born damned, and only with the help of a Belle and her talents can they transform and be made beautiful.
But it's not enough for Camellia to be just a Belle. She wants to be the favorite—the Belle chosen by the Queen of Orléans to live in the royal palace, to tend to the royal family and their court, to be recognized as the most talented Belle in the land. But once Camellia and her Belle sisters arrive at court, it becomes clear that being the favorite is not everything she always dreamed it would be. Behind the gilded palace walls live dark secrets, and Camellia soon learns that the very essence of her existence is a lie—that her powers are far greater, and could be more dangerous, than she ever imagined. And when the queen asks Camellia to risk her own life and help the ailing princess by using Belle powers in unintended ways, Camellia now faces an impossible decision.
With the future of Orléans and its people at stake, Camellia must decide—save herself and her sisters and the way of the Belles—or resuscitate the princess, risk her own life and change the ways of her world forever.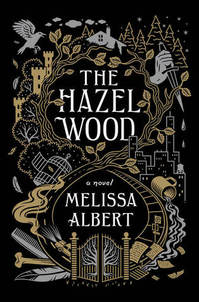 20. The Hazel Wood by Melissa Albert
Why You'll Love It: This novel was an immediate New York Times bestseller, and you had better believe the hype. A beautiful, lyrical saga of fairy tales coming true and dark family secrets, The Hazel Wood is as stunning as its cover. Albert is poised to become your new favorite author; don't say we didn't warn you.
For Fans of: Holly Black.
Description: Seventeen-year-old Alice and her mother have spent most of Alice's life on the road, always a step ahead of the uncanny bad luck biting at their heels. But when Alice's grandmother, the reclusive author of a cult-classic book of pitch-dark fairy tales, dies alone on her estate, the Hazel Wood, Alice learns how bad her luck can really get: her mother is stolen away by a figure who claims to come from the Hinterland, the cruel supernatural world where her grandmother's stories are set. Alice's only lead is the message her mother left behind: "Stay away from the Hazel Wood."
Alice has long steered clear of her grandmother's cultish fans. But now she has no choice but to ally with classmate Ellery Finch, a Hinterland superfan who may have his own reasons for wanting to help her. To retrieve her mother, Alice must venture first to the Hazel Wood, then into the world where her grandmother's tales began—and where she might find out how her own story went so wrong.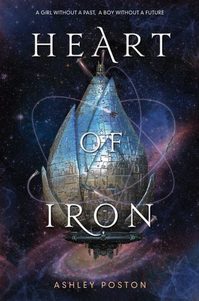 19. Heart of Iron by Ashley Poston
Why You'll Love It: This novel is an Anastasia retelling…in space…with robots! Poston's space opera reimagining of a classic is completely original and utterly gorgeous. It's an adventure that will leave you wanting more, and the sequel can't get here fast enough.
For Fans of: Rhoda Belleza (Empress of a Thousand Skies) and the graphic novel series Alex + Ava.
Description: Seventeen-year-old Ana is a scoundrel by nurture and an outlaw by nature. Found as a child drifting through space with a sentient android called D09, Ana was saved by a fearsome space captain and the grizzled crew she now calls family. But D09—one of the last remaining illegal Metals—has been glitching, and Ana will stop at nothing to find a way to fix him.
Ana's desperate effort to save D09 leads her on a quest to steal the coordinates to a lost ship that could offer all the answers. But at the last moment, a spoiled Ironblood boy beats Ana to her prize. He has his own reasons for taking the coordinates, and he doesn't care what he'll sacrifice to keep them.
When everything goes wrong, she and the Ironblood end up as fugitives on the run. Now their entire kingdom is after them—and the coordinates—and not everyone wants them captured alive.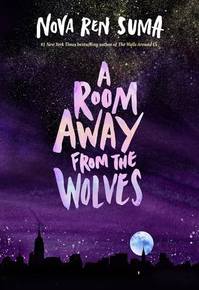 18. A Room Away from the Wolves by Nova Ren Suma
Why You'll Love It: Suma writes spectacularly dark, twisty novels that will stick with you long after you've finished the last chapter, like The Walls Around Us and Imaginary Girls. Her latest, A Room Away from the Wolves, is another masterpiece from the haunting writer.
For Fans of: Laura Ruby (Bone Gap) and A.S. King (Glory O'Brien's History of the Future).
Description: Bina has never forgotten the time she and her mother ran away from home. Her mother promised they would hitchhike to the city to escape Bina's cruel father and start over. But before they could even leave town, Bina had a new stepfather and two new stepsisters, and a humming sense of betrayal pulling apart the bond with her mother—a bond Bina thought was unbreakable.
Eight years later, after too many lies and with trouble on her heels, Bina finds herself on the side of the road again, the city of her dreams calling for her. She has an old suitcase, a fresh black eye, and a room waiting for her at Catherine House, a young women's residence in Greenwich Village with a tragic history, a vow of confidentiality and dark, magical secrets. There, Bina is drawn to her enigmatic downstairs neighbor Monet, a girl who is equal parts intriguing and dangerous. As Bina's lease begins to run out, and nightmare and memory get tangled, she will be forced to face the terrible truth of why she's come to Catherine House and what it will take for her to leave.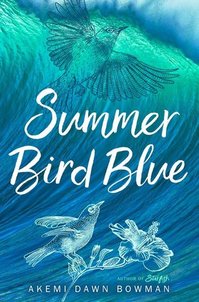 17. Summer Bird Blue by Akemi Dawn Bowman
Why You'll Love It: We named Bowman's Starfish our favorite debut of 2017, and now she's returned with her sophomore novel. Summer Bird Blue boasts Bowman's gorgeous prose and heartbreaking storytelling in a novel of music, family, love and death. You don't want to miss this book (or any book) by this author.
For Fans of: Jeff Zentner (The Serpent King).
Description: Rumi Seto spends a lot of time worrying she doesn't have the answers to everything. What to eat, where to go, whom to love. But there is one thing she is absolutely sure of—she wants to spend the rest of her life writing music with her younger sister, Lea.
Then Lea dies in a car accident, and her mother sends her away to live with her aunt in Hawaii while she deals with her own grief. Now thousands of miles from home, Rumi struggles to navigate the loss of her sister, being abandoned by her mother and the absence of music in her life. With the help of the "boys next door"—a teenage surfer named Kai, who smiles too much and doesn't take anything seriously, and an 80-year-old named George Watanabe, who succumbed to his own grief years ago—Rumi attempts to find her way back to her music, to write the song she and Lea never had the chance to finish.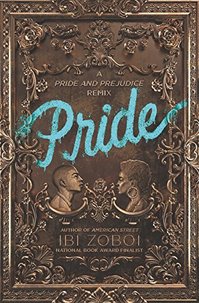 16. Pride by Ibi Zoboi
Why You'll Love It: It's a Pride and Prejudice remix! An Austen retelling with characters of color from the author of the National Book Award finalist American Street, Pride is not to be missed.
For Fans of: Nic Stone (Dear Martin) and Tiffany Jackson (Monday's Not Coming).
Description: Zuri Benitez has pride. Brooklyn pride, family pride and pride in her Afro-Latino roots. But pride might not be enough to save her rapidly gentrifying neighborhood from becoming unrecognizable.
When the wealthy Darcy family moves in across the street, Zuri wants nothing to do with their two teenage sons, even as her older sister, Janae, starts to fall for the charming Ainsley. She especially can't stand the judgmental and arrogant Darius. Yet as Zuri and Darius are forced to find common ground, their initial dislike shifts into an unexpected understanding.
But with four wild sisters pulling her in different directions, cute boy Warren vying for her attention, and college applications hovering on the horizon, Zuri fights to find her place in Bushwick's changing landscape or lose it all.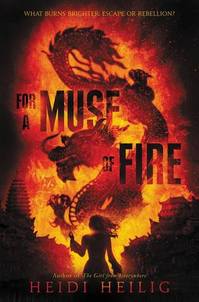 15. For a Muse of Fire by Heidi Heilig
Why You'll Love It: If you're familiar with Heilig's The Girl From Everywhere duology, you know that she creates lush, imaginative worlds with stunning prose to match. Now she's kicking off a new trilogy with For a Muse of Fire, which boasts a spectacular protagonist: a girl who controls shadow puppets using the souls of the dead. Read. This. Book.
For Fans of: Sabaa Tahir (An Ember in the Ashes) and Leigh Bardugo (Six of Crows).
Description: Jetta's family is famed as the most talented troupe of shadow players in the land. With Jetta behind the scrim, their puppets seem to move without string or stick—a trade secret, they say. In truth, Jetta can see the souls of the recently departed and bind them to the puppets with her blood. But the old ways are forbidden ever since the colonial army conquered their country, so Jetta must never show, never tell.
Her skill and fame are her family's way to earn a spot aboard the royal ship to Aquitan, where shadow plays are the latest rage and where rumor has it the Mad King has a spring that cures his ills. Because seeing spirits is not the only thing that plagues Jetta. But as rebellion seethes and as Jetta meets a young smuggler, she will face truths and decisions that she never imagined—and safety will never seem so far away.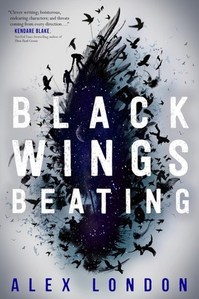 14. Black Wings Beating by Alex London
Why You'll Love It: It's been too long since we had an Alex London novel. Released five years ago, Proxy was brilliant, bold and beautiful work of YA dystopian fiction. And now London is back with the first book in an epic fantasy trilogy that's sure to be your new favorite series.
For Fans of: Susan Dennard (Something Strange and Deadly) and Shaun David Hutchinson (We Are Ants).
Description: The people of Uztar have long looked to the sky with hope and wonder. Nothing in their world is more revered than the birds of prey and no one more honored than the falconers who call them to their fists.
Brysen strives to be a great falconer—while his twin sister, Kylee, rejects her ancient gifts for the sport and wishes to be free of falconry. She's nearly made it out, too, but a war is rolling toward their home in the Six Villages, and no bird or falconer will be safe.
Together the twins must journey into the treacherous mountains to trap the Ghost Eagle, the greatest of the Uztari birds and a solitary killer. Brysen goes for the boy he loves and the glory he's long craved, and Kylee to atone for her past and to protect her brother's future. But both are hunted by those who seek one thing: power.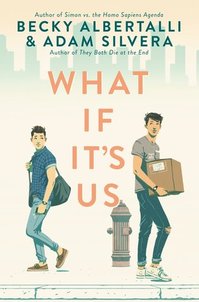 13. What If It's Us by Becky Albertalli and Adam Silvera
Why You'll Love It: Two beloved YA superheroes writing one of the best books of the year? Yes! The story of two teen boys, a meet cute and a love of Broadway plays, What If It's Us delivers a gorgeous novel of friendship and love. You'll want to read it before it's adapted into a movie.
For Fans of: Becky Albertalli (Simon vs. the Homo Sapiens Agenda) and Adam Silvera (They Both Die at the End), but also authors like Robin Talley and Nicola Yoon.
Description: Arthur is only in New York for the summer, but if Broadway has taught him anything, it's that the universe can deliver a showstopping romance when you least expect it.
Ben thinks the universe needs to mind its business. If the universe had his back, he wouldn't be on his way to the post office carrying a box of his ex-boyfriend's things.
But when Arthur and Ben meet-cute at the post office, what exactly does the universe have in store for them? Maybe nothing. After all, they get separated. Maybe everything. After all, they get reunited.
But what if they can't quite nail a first date…or a second first date..or a third? What if Arthur tries too hard to make it work…and Ben doesn't try hard enough? What if life really isn't like a Broadway play? But what if it is?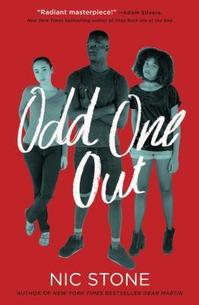 12. Odd One Out by Nic Stone
Why You'll Love It: Stone's debut, Dear Martin, was a stunner, and her latest is a story of complicated friendships and first loves. Odd One Out is a single story told from three different perspectives. Because love? It's messy.
For Fans of: Shannon M. Parker, Ashley Woodfolk and Misa Sugiura.
Description: Courtney "Coop" Cooper: Dumped. Again. And normally I wouldn't mind. But right now, my best friend and source of solace, Jupiter Sanchez, is ignoring me to text some girl.
Rae Evelyn Chin: I assumed "new girl" would be synonymous with "pariah," but Jupiter and Courtney make me feel like I'm right where I belong. I also want to kiss him. And her. Which is…perplexing.
Jupiter Charity-Sanchez: The only thing worse than losing the girl you love to a boy is losing her to your boy. That means losing him, too. I have to make a move.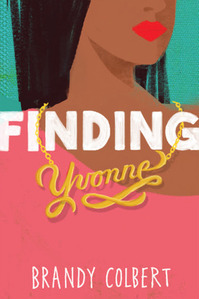 11. Finding Yvonne by Brandy Colbert
Why You'll Love It: Colbert's novels are powerful, diverse and gorgeous, and the latest from the Stonewall Award-winning author is no exception. A story of music, complicated relationships and family, Finding Yvonne boasts characters that will stick with you long after you've finished reading it (and crying).
For Fans of: Jacqueline Woodson (Falling Apart).
Description: Since she was seven years old, Yvonne has had her trusted violin to keep her company, especially in those lonely days after her mother walked out on their family. But with graduation just around the corner, she is forced to face the hard truth that she just might not be good enough to attend a conservatory after high school.
Full of doubt about her future, and increasingly frustrated by her strained relationship with her successful but emotionally closed-off father, Yvonne meets a street musician and fellow violinist who understands her struggle. He's mysterious, charming and different from Warren, the familiar and reliable boy who has her heart. But when Yvonne becomes unexpectedly pregnant, she has to make the most difficult decision yet about her future.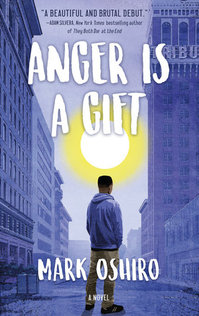 10. Anger Is a Gift by Mark Oshiro
Why You'll Love It: Anger Is a Gift delivers a painful story about finding your strength and your voice amidst oppression. This powerful novel will bring you to tears, so you'll want to keep a box of tissues at hand. But trust us, it's absolutely worth the read.
For Fans of: Angie Thomas (The Hate U Give) and Jay Coles (Tyler Johnson Was Here).
Description: Six years ago, Moss Jefferies' father was murdered by an Oakland police officer. Along with losing a parent, the media's vilification of his father and lack of accountability has left Moss with near crippling panic attacks.
Now, in his sophomore year of high school, Moss and his fellow classmates find themselves increasingly treated like criminals by their own school. New rules. Random locker searches. Constant intimidation and Oakland Police Department stationed in their halls. Despite their youth, the students decide to organize and push back against the administration.
When tensions hit a fever pitch and tragedy strikes, Moss must face a difficult choice: give in to fear and hate or realize that anger can actually be a gift.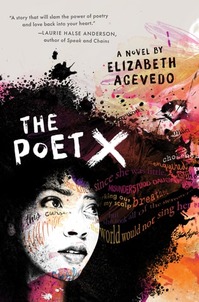 9. The Poet X by Elizabeth Acevedo
Why You'll Love It: This is a YA novel in verse about a slam poet, and it's written by a slam poet! Powerful and beautifully written, you'll devour every page of this National Book Award-wining novel.
For Fans of: Christine Heppermann (Ask Me How I Got Here) and Jacqueline Woodson (Brown Girl Dreaming).
Description: Xiomara Batista feels unheard and unable to hide in her Harlem neighborhood. Ever since her body grew into curves, she has learned to let her fists and her fierceness do the talking.
But Xiomara has plenty she wants to say, and she pours all her frustration and passion onto the pages of a leather notebook, reciting the words to herself like prayers—especially after she catches feelings for a boy in her bio class named Aman, who her family can never know about. With Mami's determination to force her daughter to obey the laws of the church, Xiomara understands that her thoughts are best kept to herself.
So when she is invited to join her school's slam poetry club, she doesn't know how she could ever attend without her mami finding out, much less speak her words out loud. But still, she can't stop thinking about performing her poems. Because in the face of a world that may not want to hear her, Xiomara refuses to be silent.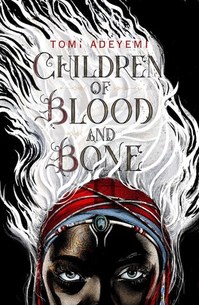 8. Children of Blood and Bone by Tomi Adeyemi
Why You'll Love It: One of 2018's YA blockbusters, Adeyemi's imaginative debut is brimming with magic and luscious world building. It's a thrill ride unlike anything you've ever read from an author you'll love.
For Fans of: Sabaa Tahir (An Ember in the Ashes) and Leigh Bardugo (Six of Crows).
Description: Zélie Adebola remembers when the soil of Orïsha hummed with magic. Burners ignited flames, Tiders beckoned waves and Zelie's Reaper mother summoned forth souls. But everything changed the night magic disappeared. Under the orders of a ruthless king, maji were targeted and killed, leaving Zélie without a mother and her people without hope.
Now, Zélie has one chance to bring back magic and strike against the monarchy. With the help of a rogue princess, Zélie must outwit and outrun the crown prince, who is hell-bent on eradicating magic for good.
Danger lurks in Orïsha, where snow leoponaires prowl and vengeful spirits wait in the waters. Yet the greatest danger may be Zélie herself as she struggles to control her powers—and her growing feelings for the enemy.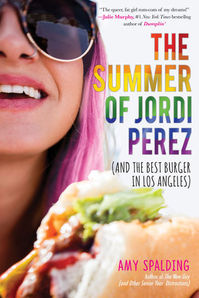 7. The Summer of Jordi Perez (And the Best Burger in Los Angeles) by Amy Spalding
Why You'll Love It: Spalding's latest is easily the funniest YA novel released this year! She consistently writes stories that are brimming with humor and heart, and this charming LGBTQ+ novel is exactly that.
For Fans of: Morgan Matson, Corey Ann Haydu and Jessica Verdi.
Description: Seventeen, fashion-obsessed and gay, Abby Ives has always been content playing the sidekick in other people's lives. While her friends and sister have plunged headfirst into the world of dating and romances, Abby has stayed focused on her plus-size style blog and her dreams of taking the fashion industry by storm. When she lands a prized internship at her favorite local boutique, she's thrilled to take her first step into her dream career. She doesn't expect to fall for her fellow intern, Jordi Perez. Abby knows it's a big no-no to fall for a colleague. She also knows that Jordi documents her whole life in photographs, while Abby would prefer to stay behind the scenes.
Then again, nothing is going as expected this summer. She's competing against the girl she's kissing to win a paid job at the boutique. She's somehow managed to befriend Jax, a lacrosse-playing bro type who needs help in a project that involves eating burgers across L.A.'s eastside. Suddenly, she doesn't feel like a sidekick. Is it possible Abby's finally in her own story?
But when Jordi's photography puts Abby in the spotlight, it feels like a betrayal, rather than a starring role. Can Abby find a way to reconcile her positive yet private sense of self with the image that other people have of her?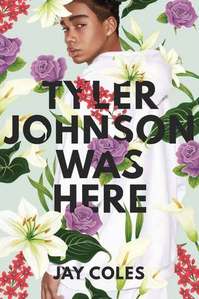 6. Tyler Johnson Was Here by Jay Coles
Why You'll Love It: This is a timely, beautiful debut you don't want to miss. A novel about police brutality and family, Tyler Johnson Was Here follows a teenager who loses his twin brother in a police shooting and has to find a way to hold his family together.
For Fans of: Angie Thomas (The Hate U Give) and Jason Reynolds (Long Way Down).
Description: When Marvin Johnson's twin, Tyler, goes to a party, Marvin decides to tag along to keep an eye on his brother. But what starts as harmless fun turns into a shooting, followed by a police raid.
The next day, Tyler has gone missing, and it's up to Marvin to find him. But when Tyler is found dead, a video leaked online tells an even more chilling story: Tyler has been shot and killed by a police officer. Terrified as his mother unravels and mourning a brother who is now a hashtag, Marvin must learn what justice and freedom really mean.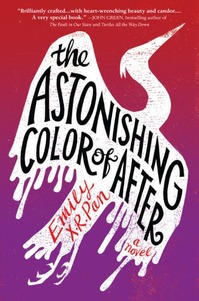 5. The Astonishing Color of After by Emily X.R. Pan
Why You'll Love It: This hefty YA novel clocks in at nearly 500 pages, and we still wanted it to be longer. It's a heartbreaking story about family, friends, love and a splash of magic. This beautiful book is unlike anything you'll read this year.
For Fans of: Zoraida Córdova (Labyrinth Lost) and Anna-Marie McLemore (Wild Beauty).
Description: Leigh Chen Sanders is absolutely certain about one thing: When her mother died by suicide, she turned into a bird.
Leigh, who is half Asian and half white, travels to Taiwan to meet her maternal grandparents for the first time. There, she is determined to find her mother, the bird. In her search, she winds up chasing after ghosts, uncovering family secrets and forging a new relationship with her grandparents. And as she grieves, she must try to reconcile the fact that on the same day she kissed her best friend and longtime secret crush, Axel, her mother was taking her own life.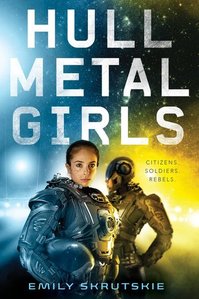 4. Hullmetal Girls by Emily Skrutski
Why You'll Love It: From the badass cybernetics to the space opera politics, there is so much to adore about Hullmetal Girls. It's a captivating sci-fi adventure that will make you fall madly for Skrutski's fabulous writing, if you haven't already.
For Fans of: Cindy Pon (Want) and Pierce Brown (Red Rising).
Description: Aisha Un-Haad would do anything for her family. When her brother contracts a plague, she knows her janitor's salary isn't enough to fund his treatment. So she volunteers to become a Scela, a mechanically enhanced soldier sworn to protect and serve the governing body of the Fleet, the collective of starships they call home. If Aisha can survive the harrowing modifications and earn an elite place in the Scela ranks, she may be able to save her brother.
Key Tanaka awakens in a Scela body with only hazy memories of her life before. She knows she's from the privileged end of the Fleet, but she has no recollection of why she chose to give up a life of luxury to become a hulking cyborg soldier. If she can make it through the training, she might have a shot at recovering her missing past.
In a unit of new recruits vying for top placement, Aisha's and Key's paths collide, and the two must learn to work together—a tall order for girls from opposite ends of the Fleet. But a rebellion is stirring, pitting those who yearn for independence from the Fleet against a government struggling to maintain unity. With violence brewing and dark secrets surfacing, Aisha and Key find themselves questioning their loyalties. They will have to put aside their differences, though, if they want to keep humanity from tearing itself apart.

BEST NEW SERIES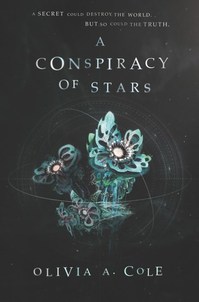 3. A Conspiracy of Stars by Olivia A. Cole
Why You'll Love It: After two adult sci-fi novels, Cole makes her YA debut with an absolute bang. A Conspiracy of Stars is a thrilling sci-fi/fantasy blend with gorgeous world building and enthralling characters. We can't wait to read more from her!
For Fans of: C.J. Redwine and Marie Rutkoski.
Description: Octavia has only ever had one goal: to follow in the footsteps of her parents and become a prestigious whitecoat, one of the scientists who study the natural wonders of Faloiv. The secrets of the jungle's exotic plants and animals are protected fiercely in the labs by the Council of N'Terra, so when the rules suddenly change, allowing students inside, Octavia should be overjoyed.
But something isn't right. The newly elected leader of the Council has some extremist views about the way he believes N'Terra should be run, and he's influencing others to follow him. When Octavia witnesses one of the Faloii—the indigenous people of Faloiv—attacked in front of her in the dark of night, she knows the Council is hiding something. They are living in separate worlds on a shared planet, and their fragile peace may soon turn into an all-out war.
With the help of Rondo, a quiet boy in class with a skill for hacking, and her inquisitive best friend, Alma, Octavia is set on a collision course to discover the secrets behind the history she's been taught, the science she's lived by, and the truth about her family.

BEST DEBUT NOVEL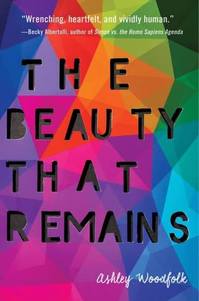 2. The Beauty That Remains by Ashley Woodfolk
Why You'll Love It: The debut of 2018, Woodfolk's novel is a story of friendship and loss unlike anything we've ever read. Boasting diverse characters and a heart-wrenching story, The Beauty That Remains is sure to leave a lasting impact on your heart. We were gripped from page one, and you will be, too.
For Fans of: Courtney Stevens (Lies About the Truth), Brandy Colbert (Pointe) and Ashley Herring-Blake (Suffer Love).
Description: Autumn always knew exactly who she was—a talented artist and a loyal friend. Shay was defined by two things: her bond with her twin sister, Sasha, and her love of music. And Logan always turned to writing love songs when his love life was a little less than perfect.
But when tragedy strikes each of them, somehow music is no longer enough. Now Logan can't stop watching vlogs of his dead ex-boyfriend. Shay is a music blogger struggling to keep it together. And Autumn sends messages that she knows can never be answered. But despite the odds, one band's music will reunite them and prove that after grief, beauty thrives in the people left behind.

BEST NOVEL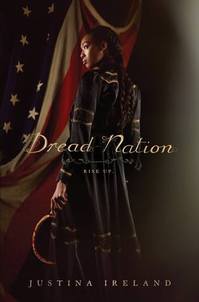 1. Dread Nation by Justina Ireland
Why You'll Love It: Blending alternate history, fantasy, zombies and horror, Ireland's Dread Nation is a masterpiece of YA fiction. This is, hands down, the best YA novel of the year. Go. Buy. This. Book.
For Fans of: Susan Dennard (Something Strange and Deadly) and Libba Bray (The Diviners)…but honestly, it's impossible to compare this original book to anything else.
Description: Jane McKeene was born two days before the dead began to walk the battlefields of Gettysburg and Chancellorsville—derailing the War Between the States and changing America forever. In this new nation, safety for all depends on the work of a few, and laws like the Native and Negro Reeducation Act require certain children attend combat schools to learn to put down the dead. But there are also opportunities—and Jane is studying to become an Attendant, trained in both weaponry and etiquette to protect the well-to-do. It's a chance for a better life for Negro girls like Jane. After all, not even being the daughter of a wealthy white Southern woman could save her from society's expectations.
But that's not a life Jane wants. Almost finished with her education at Miss Preston's School of Combat in Baltimore, Jane is set on returning to her Kentucky home and doesn't pay much mind to the politics of the eastern cities, with their talk of returning America to the glory of its days before the dead rose. But when families around Baltimore County begin to go missing, Jane is caught in the middle of a conspiracy, one that finds her in a desperate fight for her life against some powerful enemies. And the restless dead, it would seem, are the least of her problems.

Looking for more reading recommendations? Check out our lists of the best novels, best nonfiction books, best fantasy novels and best book covers of 2018.