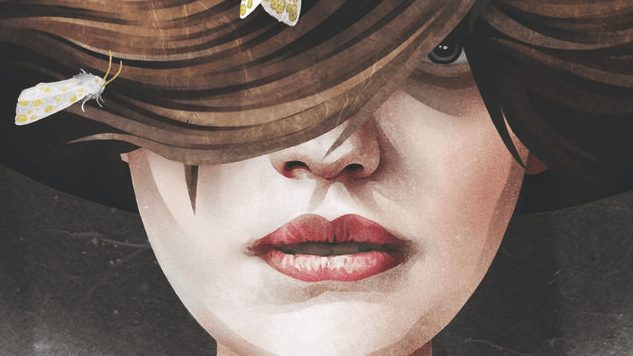 The scariest thing about the Halloween season is how many amazing Young Adult novels are sneaking up on readers (and their bank accounts) this month. From two of YA's biggest authors joining forces to write a novel (What If It's Us) to one of 2018's most highly anticipated debuts (Home and Away), there are tons of books to love in October.
Let's dig in! There are many treats on this list, that's for sure.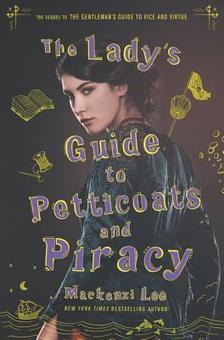 1. The Lady's Guide to Petticoats and Piracy by Mackenzi Lee
Release Date: October 2nd from Katherine Tegen Books
Why You'll Love It: If you're like me, you madly inhaled Mackenzi Lee's Stonewall Honor-winning novel The Gentleman's Guide to Vice and Virtue. Between the crackling wit and the thrilling historical settings, the 500 pages absolutely flew by. In Lee's sequel, readers get to spend time with Felicity, Monty's sister from the first book, and hijinks ensue on adventures throughout Germany, Switzerland and more.
For Fans of: Authors who dabble in history, magic and swoons, like Tara Sim (Timekeeper) and Heidi Heilig (The Girl From Everywhere).
Description: A year after an accidentally whirlwind grand tour with her brother Monty, Felicity Montague has returned to England with two goals in mind—avoid the marriage proposal of a lovestruck suitor from Edinburgh and enroll in medical school. However, her intellect and passion will never be enough in the eyes of the administrators, who see men as the sole guardians of science.
But then a window of opportunity opens—a doctor she idolizes is marrying an old friend of hers in Germany. Felicity believes if she could meet this man he could change her future, but she has no money of her own to make the trip. Luckily, a mysterious young woman is willing to pay Felicity's way, so long as she's allowed to travel with Felicity disguised as her maid.
In spite of her suspicions, Felicity agrees, but once the girl's true motives are revealed, Felicity becomes part of a perilous quest that leads them from the German countryside to the promenades of Zurich to secrets lurking beneath the Atlantic.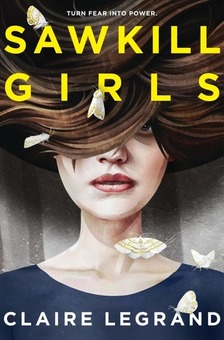 2. Sawkill Girls by Claire Legrand
Release Date: October 2nd from Katherine Tegen Books
Why You'll Love It: The perfect book to read this Halloween season, Claire Legrand's literary horror novel is set on an island full of mystery and…monsters? Everything is eerie and unnerving in this gorgeous story, which releases mere months after Legrand kicked off an epic fantasy series with Furyborn.
For Fans of: Authors like Maggie Stiefvater (The Raven Cycle series) and Dawn Kurtagich.
Description: Who are the Sawkill Girls?
Marion: the new girl. Awkward and plain, steady and dependable. Weighed down by tragedy and hungry for love she's sure she'll never find.
Zoey: the pariah. Luckless and lonely, hurting but hiding it. Aching with grief and dreaming of vanished girls. Maybe she's broken—or maybe everyone else is.
Val: the queen bee. Gorgeous and privileged, ruthless and regal. Words like silk and eyes like knives, a heart made of secrets and a mouth full of lies.
Their stories come together on the island of Sawkill Rock, where gleaming horses graze in rolling pastures and cold waves crash against black cliffs. Where kids whisper the legend of an insidious monster at parties and around campfires. Where girls have been disappearing for decades, stolen away by a ravenous evil no one has dared to fight… until now.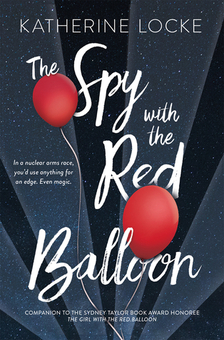 3. The Spy with the Red Balloon by Katherine Locke
Release Date: October 2nd from Albert Whitman & Company
Why You'll Love It: The sequel to The Girl with the Red Balloon, one of my favorite novels of 2017, is finally here! Fans of genre-bending books will love Locke's duology with magic, time travel and so much more. These unique and beautiful novels are not to be missed.
For Fans of: Authors like Elizabeth Wein (Code Name Verity) and Anne Blankman (Traitor Angels).
Description: Siblings Ilse and Wolf hide a deep secret in their blood: with it, they can work magic. And the government just found out. Blackmailed into service during World War II, Ilse lends her magic to America's newest weapon, the atom bomb, while Wolf goes behind enemy lines to sabotage Germany's nuclear program. It's a dangerous mission, but if Hitler were to create the bomb first, the results would be catastrophic.
When Wolf's plane is shot down, his entire mission is thrown into jeopardy. Wolf needs Ilse's help to develop the magic that will keep him alive, but with a spy afoot in Ilse's laboratory, the letters she sends to Wolf begin to look treasonous. Can Ilse prove her loyalty—and find a way to help her brother—before their time runs out?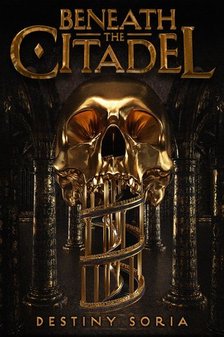 4. Beneath the Citadel by Destiny Soria
Release Date: October 9th from Harry N. Abrams
Why You'll Love It: One of the most underrated debut novels of 2016, Destiny Soria's Iron Cast was set in Boston during the age of Prohibition and featured "hemopathy," artists creating illusions using their blood. It was a vivid alternate history full of magic, and with her latest, Soria completely dives into fantasy. Beneath the Citadel shifts between six points of view to introduce characters fighting against fate.
For Fans of: Leigh Bardugo's Six of Crows and fantasy novels with large casts.
Description: In the city of Eldra, people are ruled by ancient prophecies. For centuries, the high council has stayed in power by virtue of the prophecies of the elder seers. After the last infallible prophecy came to pass, growing unrest led to murders and an eventual rebellion that raged for more than a decade.? ?
In the present day, Cassa, the orphaned daughter of rebels, is determined to fight back against the high council, which governs Eldra from behind the walls of the citadel. Her only allies are no-nonsense Alys, easygoing Evander and perpetually underestimated Newt. Cassa struggles to come to terms with the legacy of rebellion her dead parents have left her—and the fear that she may be inadequate to shoulder the burden. But by the time Cassa and her friends uncover the mystery of the final infallible prophecy, it may be too late to save the city—or themselves.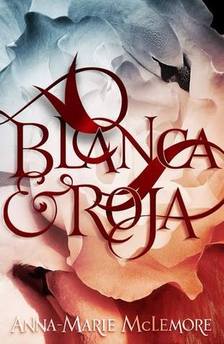 5. Blanca & Roja by Anna-Marie McLemore
Release Date: October 9th from Feiwel & Friends
Why You'll Love It: To read a novel by Anna-Marie McLemore is to experience magic pouring off the pages. From Wild Beauty to her stunning debut The Weight of Feathers, her novels are beautiful and breathtaking. And her latest, Blanca & Roja, is no different.
For Fans of: Authors like Zoraida Cordova and Leslye Walton.
Description: The del Cisne girls have never just been sisters; they're also rivals, Blanca as obedient and graceful as Roja is vicious and manipulative. They know that, because of a generations-old spell, their family is bound to a bevy of swans deep in the woods. They know that, one day, the swans will pull them into a dangerous game that will leave one of them a girl, and trap the other in the body of a swan.
But when two local boys become drawn into the game, the swans' spell intertwines with the strange and unpredictable magic lacing the woods, and all four of their fates depend on facing truths that could either save or destroy them.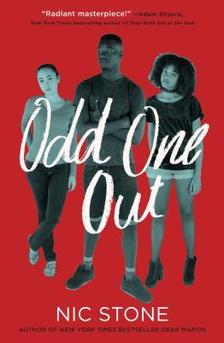 6. Odd One Out by Nic Stone
Release Date: October 9th from Crown Books for Young Readers
Why You'll Love It: A new novel from Nic Stone is finally here! Her debut, Dear Martin, was a stunner, and her latest is a story of complicated friendships and first loves. It's a single story told from three different perspectives. Because love? It's messy.
For Fans of: Authors who dig into complex relationships, like Shannon M. Parker, Ashley Woodfolk and Misa Sugiura for great examples.
Description: Courtney "Coop" Cooper: Dumped. Again. And normally I wouldn't mind. But right now, my best friend and source of solace, Jupiter Sanchez, is ignoring me to text some girl.
Rae Evelyn Chin: I assumed "new girl" would be synonymous with "pariah," but Jupiter and Courtney make me feel like I'm right where I belong. I also want to kiss him. And her. Which is…perplexing.
Jupiter Charity-Sanchez: The only thing worse than losing the girl you love to a boy is losing her to your boy. That means losing him, too. I have to make a move.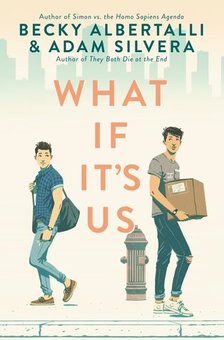 7. What If It's Us by Becky Albertalli and Adam Silvera
Release Date: October 9th from HarperTeen and Balzer + Bray
Why You'll Love It: Two beloved YA superheroes writing one of the best books of the year? Yes! The story of two teen boys, a meet cute and a love of Broadway plays, What If It's Us delivers a gorgeous novel of friendship and love. You'll want to read it before it's adapted into a movie.
For Fans of: Becky Albertalli (Simon vs. the Homo Sapiens Agenda) and Adam Silvera (They Both Die at the End), but also authors like Robin Talley and Nicola Yoon. For bonus feels, read this while listening to the Dear Evan Hansen cast recording.
Description: Arthur is only in New York for the summer, but if Broadway has taught him anything, it's that the universe can deliver a showstopping romance when you least expect it.
Ben thinks the universe needs to mind its business. If the universe had his back, he wouldn't be on his way to the post office carrying a box of his ex-boyfriend's things.
But when Arthur and Ben meet-cute at the post office, what exactly does the universe have in store for them?
Maybe nothing. After all, they get separated. Maybe everything. After all, they get reunited.
But what if they can't quite nail a first date…or a second first date..or a third? What if Arthur tries too hard to make it work…and Ben doesn't try hard enough? What if life really isn't like a Broadway play? But what if it is?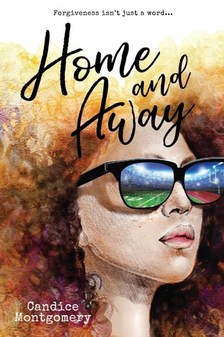 8. Home and Away by Candice Montgomery
Release Date: October 16th from Page Street Publishing
Why You'll Love It: Page Street Publishing is releasing some amazing books in the YA sphere, and one of the most anticipated debuts of 2018 happens to be one of them. A story about identity, race, and first love, Home and Away is a book you absolutely don't want to miss.
For Fans of: Authors like Robin Benway and Brandy Colbert.
Description: Tasia Quirk is young, Black and fabulous. She's a senior, she's got great friends, and she has a supportive and wealthy family. She even plays football as the only girl on her private high school's team.
But when she catches her mamma trying to stuff a mysterious box in the closet, her identity is suddenly called into question. Now Tasia's determined to unravel the lies that have overtaken her life. Along the way, she discovers what family and forgiveness really mean, and that her answers don't come without a fee. An artsy bisexual boy from the Valley could help her find them—but only if she stops fighting who she is, beyond the color of her skin.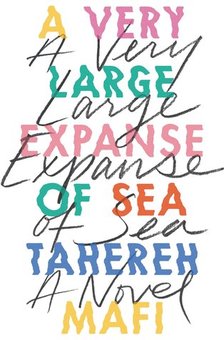 9. A Very Large Expanse of Sea by Tahereh Mafi
Release Date: October 16th from HarperTeen
Why You'll Love It: The first YA contemporary novel from the legendary Tahereh Mafi is here! You're likely familiar with her magical, dystopian Shatter Me series, but her latest focuses on the very real year after 9/11. A novel about racism, identity, and love, A Very Large Expanse of Sea is a beautiful read that's already been longlisted for the National Book Award.
For Fans of: Authors like Aisha Saeed and Samira Ahmed.
Description: It's 2002, a year after 9/11. It's an extremely turbulent time politically, but especially so for someone like Shirin, a 16-year-old Muslim girl who's tired of being stereotyped.
Shirin is never surprised by how horrible people can be. She's tired of the rude stares, the degrading comments—even the physical violence—she endures as a result of her race, her religion and the hijab she wears every day. So she's built up protective walls and refuses to let anyone close enough to hurt her. Instead, she drowns her frustrations in music and spends her afternoons break-dancing with her brother.
But then she meets Ocean James. He's the first person in forever who really seems to want to get to know Shirin. It terrifies her—they seem to come from two irreconcilable worlds—and Shirin has had her guard up for so long that she's not sure she'll ever be able to let it down.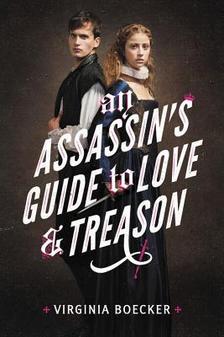 10. An Assassin's Guide to Love and Treason by Virginia Boecker
Release Date: October 23rd from Little, Brown Books for Young Readers
Why You'll Love It: Virginia Boecker charged into the YA scene with her thrilling Witch Hunter duology, and now she's back with another fantasy novel that blends thrills, political intrigue and…Shakespeare? You bet.
For Fans of: Authors like Marie Rutkoski and Leigh Bardugo.
Description: When Lady Katherine's father is killed for being an illegally practicing Catholic, she discovers treason wasn't the only secret he's been hiding: he was also involved in a murder plot against the reigning Queen Elizabeth I. With nothing left to lose, Katherine disguises herself as a boy and travels to London to fulfill her father's mission, and to take it one step further—kill the queen herself.
Katherine's opportunity comes in the form of William Shakespeare's newest play, which is to be performed in front of Her Majesty. But what she doesn't know is that the play is not just a play—it's a plot to root out insurrectionists and destroy the rebellion once and for all.
The mastermind behind this ruse is Toby Ellis, a young spy for the queen with secrets of his own. When Toby and Katherine are cast opposite each other as the play's leads, they find themselves inexplicably drawn to one another. But the closer they grow, the more precarious their positions become. And soon they learn that star-crossed love, mistaken identity and betrayal are far more dangerous off the stage than on.