June is here! It's the season for summer reading, and what make better beach reads than a handful of fun, swoon-filled Young Adult books? Pack two or three… and depending on the books, maybe a few boxes of tissues? This month's roundup of YA novels pulls together a number of exciting, funny, action-packed novels, but many of them are going to bring the tears. A lot of tears.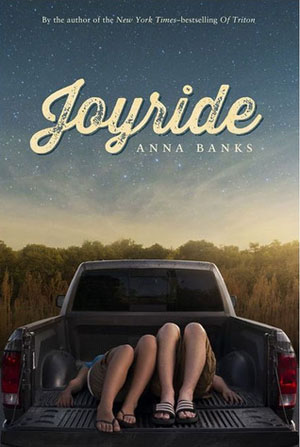 1. Joyride by Anna Banks
Release Date: June 2nd from Feiwel & Friends
Why You'll Love It: Joyride is a love story between two mismatched Florida teens, who grow closer together through a series of escalating dares and pranks. Both characters possess complex, engrossing backstories exploring mental illness, abuse and more, woven together with romance and wit.
Description: It's been years since Carly Vega's parents were deported. She lives with her brother, studies hard and works at a convenience store to contribute to getting her parents back from Mexico.
Arden Moss used to be the star quarterback at school. He dated popular blondes and had fun with his older sister, Amber. But now Amber's dead, and Arden blames his father, the town sheriff who wouldn't acknowledge Amber's mental illness. Arden refuses to fulfill whatever his conservative father expects.
All Carly wants is to stay under the radar and do what her family expects. All Arden wants is to NOT do what his family expects. When their paths cross, they each realize they've been living according to others. Carly and Arden's journey toward their true hearts—and one another—is funny, romantic and sometimes harsh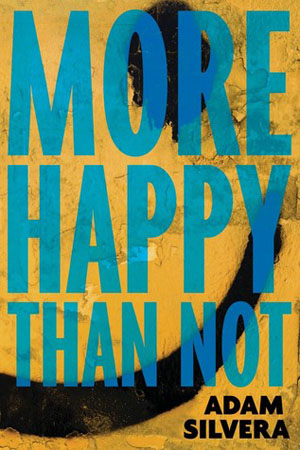 2. More Happy Than Not by Adam Silvera
Release Date: June 2nd from Soho Teen
Why You'll Love It: Full disclosure, Paste readers? I wrote a blurb inside this book talking about how much the novel made me cry. The story of a teen boy who wants to get a memory-deleting procedure to forget that he's gay is a powerful, heart-wrenching tale—it's unlike anything you've ever read.
Description: The Leteo Institute's revolutionary memory-relief procedure seems too good to be true to Aaron Soto—miracle cure-alls don't tend to pop up in the Bronx projects. But Aaron can't forget how he's grown up poor or how his friends aren't always there for him. Like after his father committed suicide in their one bedroom apartment. Aaron has the support of his patient girlfriend, if not necessarily his distant brother and overworked mother, but it's not enough. Then Thomas shows up. He has a sweet movie-watching setup on his roof, and he doesn't mind Aaron's obsession with a popular fantasy series. There are nicknames, inside jokes. Most importantly, Thomas doesn't mind talking about Aaron's past. But Aaron's newfound happiness isn't welcome on his block. Since he's can't stay away from Thomas or suddenly stop being gay, Aaron must turn to Leteo to straighten himself out, even if it means forgetting who he is.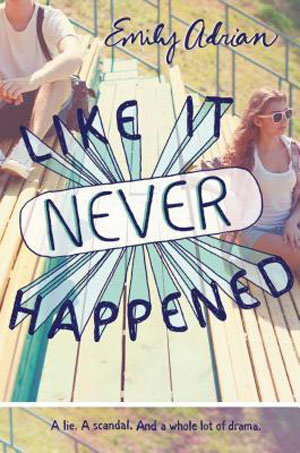 3. Like It Never Happened by Emily Adrian
Release Date: June 2nd from Dial Books
Why You'll Love It: Growing up, I think we all had that clique of best friends that promised never to compromise the group by dating one another. And chances are, you knew some theater kids. Well, this book is all about that—a clique that makes promises (which they aren't going to keep) and the joys (and drama) of high school drama.
Description: When Rebecca Rivers lands the lead in her school's production of The Crucible, she gets to change roles in real life, too. She casts off her old reputation, grows close with her four rowdy cast-mates and kisses the extremely handsome Charlie Lamb onstage. Even Mr. McFadden, the play's critical director, can find no fault with Rebecca. Though "The Essential Five" vow never to date each other, Rebecca can't help her feelings for Charlie, leaving her both conflicted and lovestruck. But the on- and off-stage drama of the cast is eclipsed by a life-altering accusation that threatens to destroy everything … even if some of it is just make believe.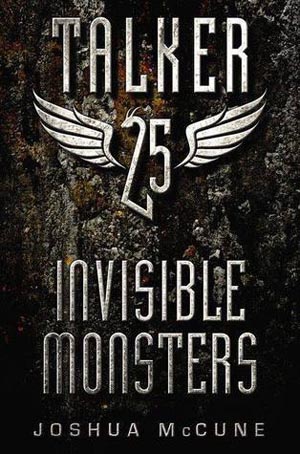 4. Talker 25: Invisible Monsters by Joshua McCune
Release Date: June 2nd from Greenwillow Books
Why You'll Love It: An exciting take on the YA dragon story, Talker 25 is set in the future with a totalitarian government … and lots of dragons that have emerged from the earth. It's like Reign of Fire, if mankind actually beat the dragons back. And now, the sequel is out.
Description: Finally free after spending three months locked in a secret government facility where she was forced to torture and assassinate dragons for the popular television series Kissing Dragons, all Melissa Callahan wants is a quiet recovery. Hiding in an Alaskan cave with fellow escapee Allie (known as Talker 21), Melissa does her best to stay out of the dragon politics. However, when a group of rebels called the Diocletians discovers their hideout and captures Allie, Melissa soon realizes she must finally choose who she's fighting for—the humans or the dragons.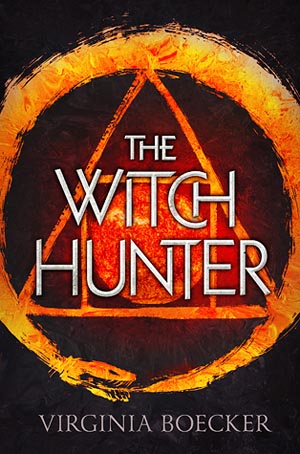 5. The Witch Hunter by Virginia Boecker
Release Date: June 2nd from Little, Brown Books
Why You'll Love It: In Boecker's debut, a witch hunter is accused of being witch, and a wizard (who she should be hunting) is the one to save her. It's a fun flip on the witch story, with a bold ass-kicking protagonist and some seriously high stakes. It's the first in what's going to be an amazing fantasy series.
Description: Elizabeth Grey is one of the king's best witch hunters, devoted to rooting out witchcraft and doling out justice. But when she's accused of being a witch herself, Elizabeth is arrested and sentenced to burn at the stake. Salvation comes from a man she thought was her enemy. Nicholas Perevil, the most powerful and dangerous wizard in the kingdom, offers her a deal: he will save her from execution if she can break the deadly curse that's been laid upon him. But Nicholas and his followers know nothing of Elizabeth's witch hunting past—if they find out, the stake will be the least of her worries. And as she's thrust into the magical world of witches, ghosts, pirates and one all-too-handsome healer, Elizabeth is forced to redefine her ideas of right and wrong, of friends and enemies and of love and hate.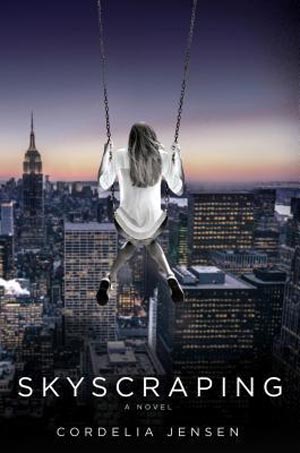 6. Skyscraping by Cordelia Jensen
Release Date: June 2nd from Philomel Books
Why You'll Love It: This is one of the most unique novels on the list, as Jensen's debut is a story told in verse. That's right, the entire novel is a piece of poetry. It's a great pick for fans of books by Ellen Hopkins (Crank, Impulse) and Lisa Schroeder ( I Heart You, You Haunt Me).
Description: Mira is just beginning her senior year of high school when she discovers her father with his male lover. Her world-and everything she thought she knew about her family-is shattered instantly. Unable to comprehend the lies, betrayal and secrets that-unbeknownst to Mira-have come to define and keep intact her family's existence, Mira distances herself from her sister and closest friends as a means of coping. But her father's sexual orientation isn't all he's kept hidden. A shocking health scare brings to light his battle with HIV. As Mira struggles to make sense of the many fractures in her family's fabric and redefine her wavering sense of self, she must find a way to reconnect with her dad-while there is still time.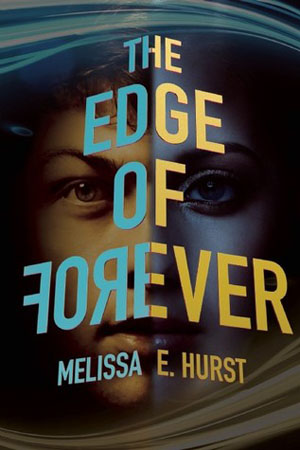 7. The Edge of Forever by Melissa E. Hurst
Release Date: June 2nd from Sky Pony Press
Why You'll Love It: Many time travel stories revolve around the idea that if you change something in the past, it can drastically alter the future. In the case of The Edge of Forever, a time traveling teen discovers his dead father traveling back in time—on a mission to stop a murder. Will it be possible to stop the murder, save his father and not alter history?
Description: In 2013: Sixteen-year-old Alora is having blackouts. Each time she wakes up in a different place with no idea of how she got there. The one thing she is certain of? Someone is following her. In 2146: Seventeen-year-old Bridger is one of a small number of people born with the ability to travel to the past. While on a routine school time trip, he sees the last person he expected—his dead father. The strangest part is that, according to the Department of Temporal Affairs, his father was never assigned to be in that time. Bridger's even more stunned when he learns that his by-the-book father was there to break the most important rule of time travel—to prevent someone's murder. And that someone is named Alora. Determined to discover why his father wanted to help a "ghost," Bridger illegally shifts to 2013 and, along with Alora, races to solve the mystery surrounding her past and her connection to his father before the DTA finds him. If he can stop Alora's death without altering the timeline, maybe he can save his father too.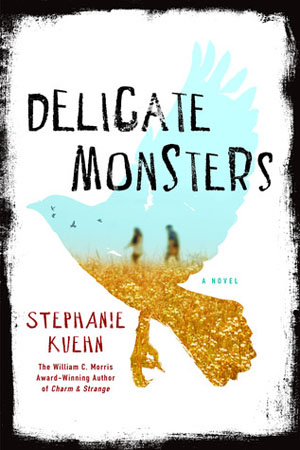 8. Delicate Monsters by Stephanie Kuehn
Release Date: June 9th from St. Martin's Griffin
Why You'll Love It: Delicate Monsters boasts multiple perspectives from three different teens, each with dark intertwining stories. Not quite sure how Kuehn does it, but all of her character's tales spin together and twist you up, in the same way her previous books (Charm and Strange, Complicit) absolutely have.
Description: When nearly killing a classmate gets 17-year-old Sadie Su kicked out of her third boarding school in four years, she returns to her family's California vineyard estate. Here, she's meant to stay out of trouble. Here, she's meant to do a lot of things. But it's hard. She's bored. And when Sadie's bored, the only thing she likes is trouble.
Emerson Tate's a poor boy living in a rich town, with his widowed mother and strange, haunted little brother. All he wants his senior year is to play basketball and make something happen with the girl of his dreams. That's why Emerson's not happy Sadie's back. An old childhood friend, she knows his worst secrets. The things he longs to forget. The things she won't ever let him.
Haunted is a good word for 15-year-old Miles Tate. Miles can see the future, after all. And he knows his vision of tragic violence at his school will come true, because his visions always do. That's what he tells the new girl in town. The one who listens to him. The one who recognizes the darkness in his past. But can Miles stop the violence? Or has the future already been written? Maybe tragedy is his destiny. Maybe it's all of theirs.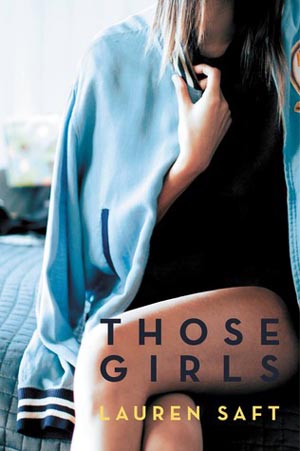 9. Those Girls by Lauren Saft
Release Date: June 9th from Poppy
Why You'll Love It: If you're looking to fill that Mean Girls/Gossip Girl-shaped hole in your life, this debut from author Lauren Saft is the one for you. Pushing a bit into the New Adult genre, it's an intense read full of damaged characters and the brutal drama that can happen between frenemies in high school.
Description: Junior year, the suburbs of Philadelphia. Alex, Mollie and Veronica are those girls: they're the best of friends and the party girls of the school. But how well does everybody know them—and really, how well do they know one another? Alex is secretly in love with the boy next door and has joined a band—without telling anyone. Mollie suffers from a popular (and possibly sociopathic) boyfriend, as well as a serious mean streak. And Veronica just wants to be loved—literally, figuratively, physically… she's not particular. Will this be the year that bonds them forever … or tears them apart for good?

10. Even When You Lie to Me by Jessica Alcott
Release Date: June 9th from Crown Books
Why You'll Love It: Another great debut novel set in a high school, Even When You Lie to Me tells the story of a teen girl crushing on her handsome English teacher … and what happens if those boundaries get pushed a little too much. It's as witty as it is heartbreaking.
Description: Charlie, a senior, isn't looking forward to her last year of high school. Another year of living in the shadow of her best friend, Lila. Another year of hiding behind the covers of her favorite novels. Another year of navigating her tense relationship with her perfectionist mom. But everything changes when she meets her new English teacher. Mr. Drummond is smart. Irreverent. Funny. Hot. Everyone loves him. And Charlie thinks he's the only one who gets her. She also thinks she might not be the only one with a crush.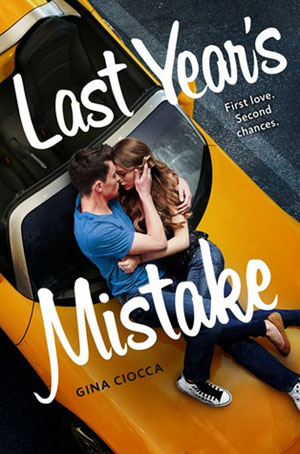 11. Last Year's Mistake by Gina Ciocca
Release Date: June 9th from Simon Pulse
Why You'll Love It: Jumping from the past to the present, Last Year's Mistake is full of high school drama that's sure to make you nostalgic for your high school years … or maybe happy that they're over.
Description: Before: Kelsey and David became best friends the summer before freshman year and were inseparable ever after. Until the night a misunderstanding turned Kelsey into the school joke, and everything around her crumbled—including her friendship with David. So when Kelsey's parents decided to move away, she couldn't wait to start over and leave the past behind. Except, David wasn't ready to let her go…
After: Now it's senior year and Kelsey has a new group of friends, genuine popularity and a hot boyfriend. Her life is perfect. That is, until David's family moves to town and he shakes up everything. Soon old feelings bubble to the surface and threaten to destroy Kelsey's second chance at happiness. The more time she spends with David, the more she realizes she never truly let him go. And maybe she never wants to.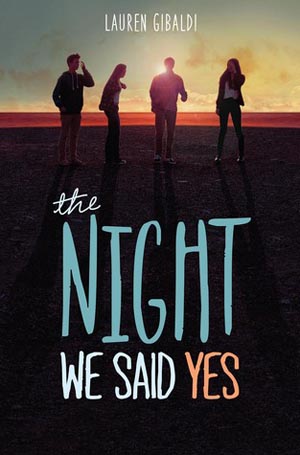 12. The Night We Said Yes by Lauren Gibaldi
Release Date: June 16th from Harper Teen
Why You'll Love It: Another novel with chapters alternating between the past and the present, Lauren Gibaldi's debut is full of swoon and charm. Like Last Year's Mistake, this book will make you miss those teenage years, full of awkward high school band shows, pranks and truth or dare nights. After you're done reading, order yourself a copy of Matt's Story, an eNovella prequel to The Night We Said Yes, due out in early August.
Description: Before Matt, Ella had a plan. Get over a no-good ex-boyfriend. Graduate from high school without any more distractions. Move away from Orlando, Florida, where she's lived her entire life. But Matt—the cute, shy, bespectacled bass player who just moved to town—was never part of that plan. And neither was attending a party that was crashed by the cops just minutes after they arrived. Or spending an entire night saying "yes" to every crazy, fun thing they could think of. Then Matt abruptly left town, and he broke not only Ella's heart but those of their best friends, too. So when he shows up a year later with a plan of his own—to relive the night that brought them together—Ella isn't sure whether Matt's worth a second chance. Or if re-creating the past can help them create a different future.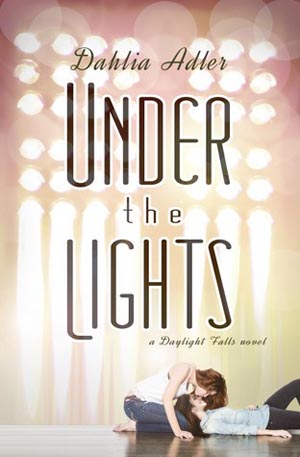 13. Under the Lights by Dahlia Adler
Release Date: June 30th from Spencer Hill Contemporary
Why You'll Love It: And rounding up the end of this list, but certainly not last for any reason other than the date, is Dahlia Adler's companion novel to Behind the Scenes.
Description: Josh Chester loves being a Hollywood bad boy, coasting on his good looks, his parties, his parents' wealth and the occasional modeling gig. But his laid-back lifestyle is about to change. To help out his best friend, Liam, he joins his hit teen TV show, Daylight Falls … opposite Vanessa Park, the one actor immune to his charms. (Not that he's trying to charm her, of course.) Meanwhile, his drama-queen mother blackmails him into a new family reality TV show, with Josh in the starring role. Now that he's in the spotlight—on everyone's terms but his own—Josh has to decide whether a life as a superstar is the one he really wants.
Vanessa Park has always been certain about her path as an actor, despite her parents' disapproval. But with all her relationships currently in upheaval, she's painfully uncertain about everything else. When she meets her new career handler, Brianna, Van is relieved to have found someone she can rely on, now that her BFF, Ally, is at college across the country. But as feelings unexpectedly evolve beyond friendship, Van's life reaches a whole new level of confusing. And she'll have to choose between the one thing she's always loved … and the person she never imagined she could.

Looking for more reading recommendations? Check out the best YA books of April and May!