The news of Terry Pratchett's passing may be the first sad thing associated with his name. His life was spent spinning yarns as fantastical as they were funny. The Discworld books manage to satirize nearly every topic under the sun while also presenting a fully formed and innovative fantasy world a la Middle Earth or Westeros. There were always jokes, but Pratchett was an even better storyteller than he was a satirist. Here are 10 of his books you should check out.
10. The Color of Magic
The first Discworld book may not be a shining example of everything great about the series but getting to see all the elements of genius starting to shimmer here is pretty, you guessed it, magical. It's a bit more characteristic of straight genre fiction than a lot of the other books but the untempered zaniness contained herein is something still worth laughing out loud about decades later.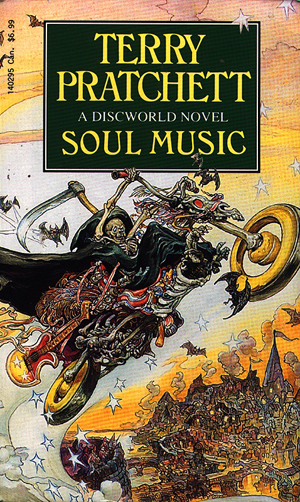 9. Soul Music
It may not be one of his most renowned novels, but can you really pass up Pratchett sending up the music industry? Plus, you get a novel centered around Death, the only character in every Discworld book. He's the reaper, certainly, but grimness isn't really his bag. He may be the most reliable character for laughs in the entire canon, so don't fear the reaper.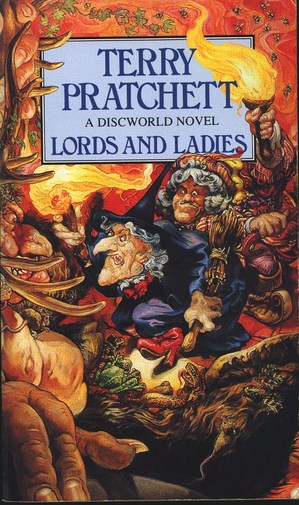 8. Lords and Ladies
Given Discworld is a vaguely medieval/Renaissance-era fantasy world, it'd be a crime for there not to be a parody of the actual literature of those periods. If you're a fan of Shakespeare, Chaucer, the theater and A Midsummer Night's Dream, in particular, then this is the book for you. Pratchett's hilariously mismatched coven of witches is featured.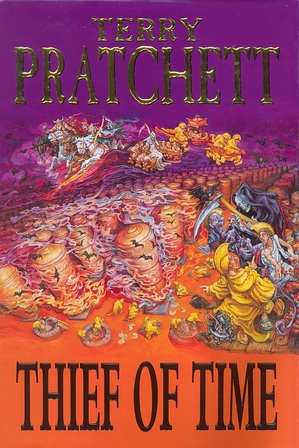 7. Thief of Time
In Discworld, time is something manufactured by the Monks of History. They allocate it as they see fit until some upstart gets it into his mind that time she just be stopped dead in its tracks. There's even more room for philosophical inquiry here than elsewhere within the series.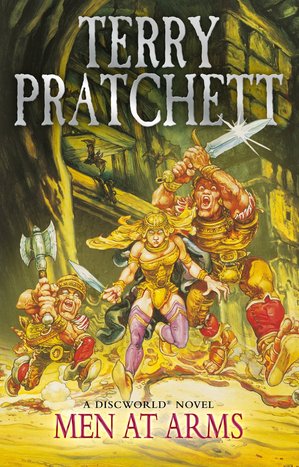 6. Men at Arms
?You can't really say you've gotten into this series without checking out the City Watch novels. It's in those where Pratchett really shows how he could create characters with as much humor as depth. The ensemble may shift a bit in each novel but this is as good a place as any to pick up with these characters and run with them. Think your favorite cop show meets The Hobbit written by the crew behind Parks & Recreation and you'll start to have an idea of how this book feels.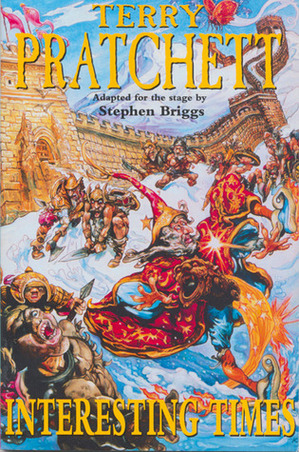 5. Interesting Times
?Rincewind the incompetent wizard is pretty near and dear to most Discworld fans. He's the protagonist of the first two novels and the way his ineptitude somehow doesn't end up destroying him is pretty consistently hysterical. The early novels occasionally sacrificed story lines and characterization for gags but this latter-day Rincewind novel keeps all the madcap hilarity of his first appearances with strong writing and plotting to match.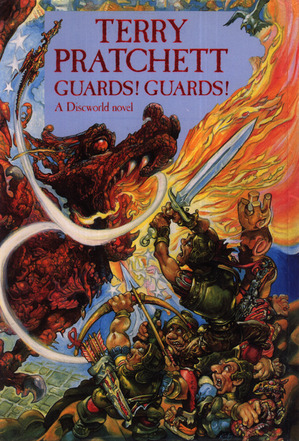 4. Guards! Guards!
?This is the first novel featuring the City Watch and it remains one of the best. Pratchett knew he couldn't write spoofs of the fantasy genre for long before he brought in a dragon. If matching up that villainous creature with a bumbling police force to end all bumbling police forces doesn't make you run to your local book seller, you must have never read a Discworld book before.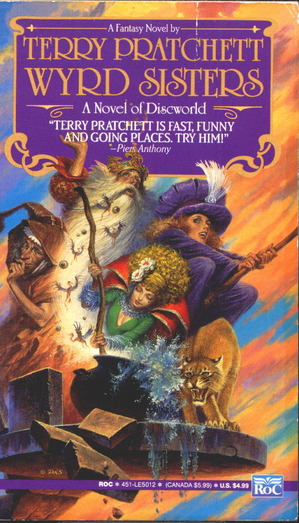 3. Wyrd Sisters
?Though Granny Weatherwax first appeared in Equal Rites, this is widely considered to be the first true witches novel in the series. Granny Weatherwax is the embittered one, Nanny Ogg is the goofy matron and Magrat Garlick is the young one who has more in common with modern day, feminist New Agers than she does with any witch more on the Macbeth side of the spectrum. Like the City Watch novels, the characters' interactions are as priceless as the characters themselves. Why not start at the beginning with this coven?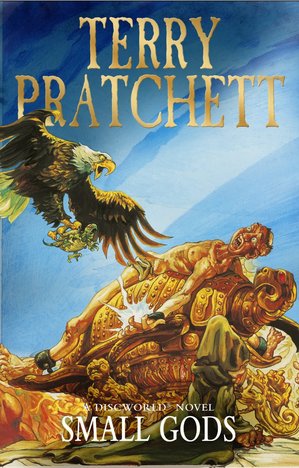 2. Small Gods
Even if Discworld is largely made up of multiple story arcs following various sets of characters, one of its best installments is a standalone novel. After writing more than 10 novels and proving his parodic prowess, Pratchett decided to send up the most sacred of sacred cows: religion. He manages to poke fun without being too offensive and the points he makes are well worth the consideration.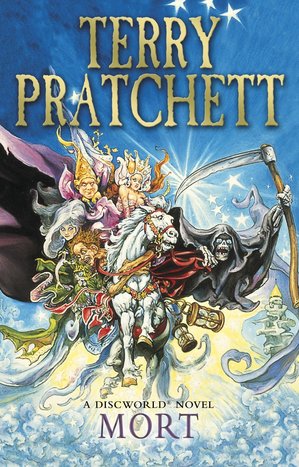 1. Mort
?The best Discworld novel came pretty early on in the saga. There's a reason Death appears in every book: he's the best one in the universe. Ergo, the first novel centered around him shows him at his freshest and funniest. You get to see his world through the eyes of his apprentice, Mort, and working for Death ends up looking like a lot more fun than any internship you've ever had.