SDCC: George R.R. Martin and Friends Offer Fantasy/Genre Book Recommendations
Photos by Adrian Beiting
Books
Features
When author George R.R. Martin (A Song of Ice and Fire series, Game of Thrones) recommends books for writers and fantasy diehards, it's a good idea to listen. The same goes for peer authors Joe Abercrombie, Lev Grossman, Diana Gabaldon and Patrick Rothfuss. Deemed "Rulers of the Realm" for their attention to epic world building and trilogy-spanning narratives, the five writers talked books aplenty in a panel at San Diego Comic-Con. Here are the authors' top picks: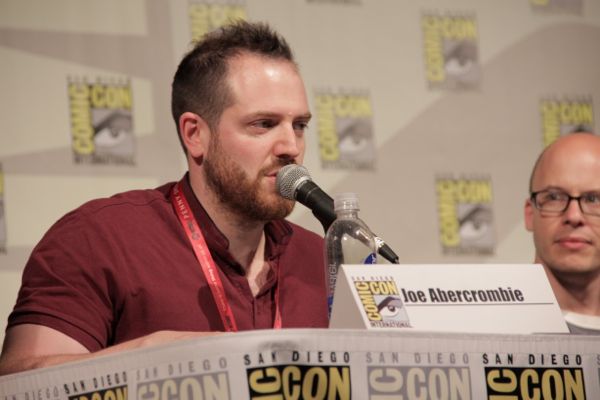 Joe Abercrombie, author of Half a King, recommends:
"Jeff VanderMeer's book, Annihilation. I love him as a writer; he does very weird fiction, very hard to categorize. Usually his work is excellent for lovers of fungi, so if you like mushrooms — possibly intelligent mushroom — he's the writer for you."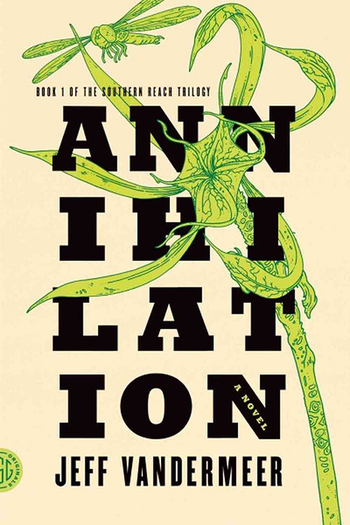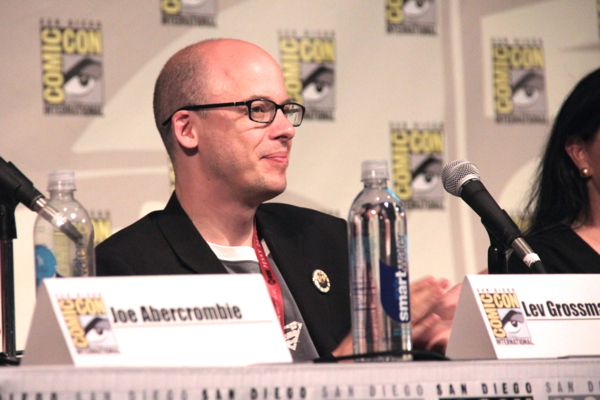 Lev Grossman, author of The Magicians, recommends:
"Life After Life by Kate Atkinson. When I heard she was writing a non-Jackson Brodie book, I threw my hands up in disgust. But I went and bought it anyway, and it was fantastic. Just an unbelievable tour de force."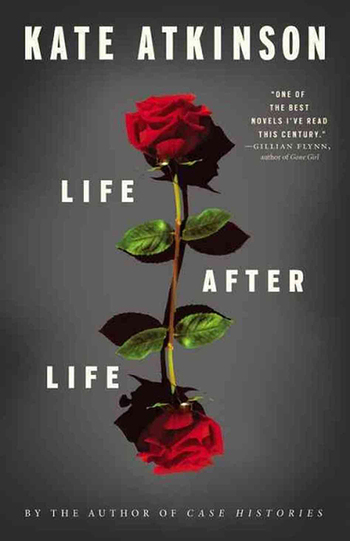 "And there's a book coming out called Whiskey Tango Foxtrot by David Shafer. It's his first book and comes out the same day as my book (The Magician's Land). Don't buy his, buy mine. But you might catch his paperback because it's unbelievably brilliant."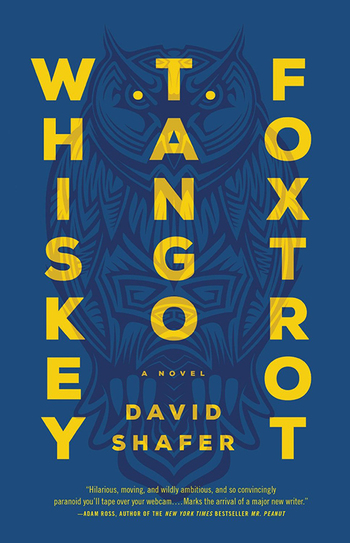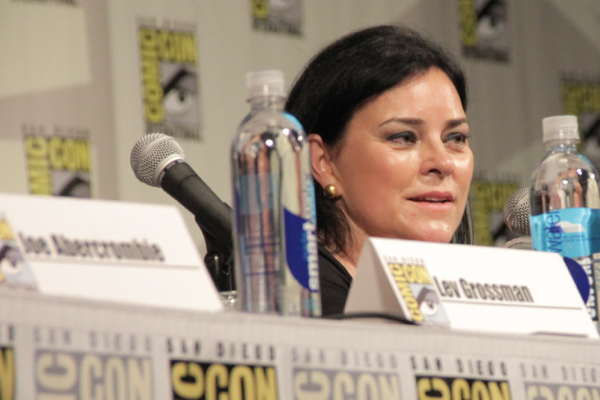 Diana Gabaldon, author of Outlander, recommends:
"For people who likes series, I recommend Phil Rickman. He writes a series of what are ostensibly crime novels, and their central character is an Anglican vicar, Merrily Watkins. She's a widow with an obnoxious teenage daughter, and she is also the official exorcist for the Diocese of Hereford. And there is a strong supernatural element that weaves through the books, along with a lot of other stuff."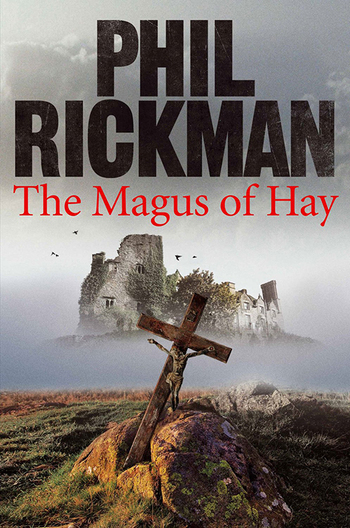 "For a single book that I'd recommend, the best thing that I've read in 10 years is Christopher Brookmyre's Pandaemonium. It's just the most brilliantly constructed and imaginative book I've read."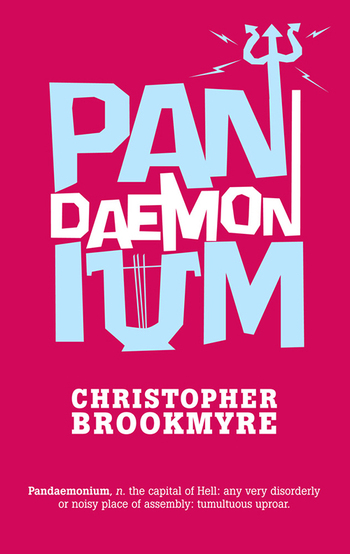 George R.R. Martin, author of A Game of Thrones, recommends:
"Well, I'm going more to the classics here. I assume you all know the classics of fantasy, and if not, you should certainly repair your education by reading Robert E. Howard, Tolkien, Fritz Leiber and especially by reading Jack Vance. He was not as well known as the other three, but in my mind, he's the fourth great pillar on which epic fantasy rests.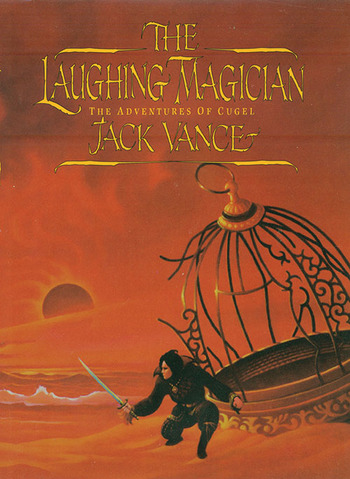 "For epic fantasy, I also recommend reading historical fiction — the works of Bernard Cornwell, who I think writes better battle scenes than any writer who's ever lived. His battles are amazing, and his history is amazing. For other great historical books, with a lot of humor and sex and adventure, go to George MacDonald Fraser's Flashman series, about a rogue, coward and seducer who blunders his way through all the wars of Victorian England. It's enormously entertaining.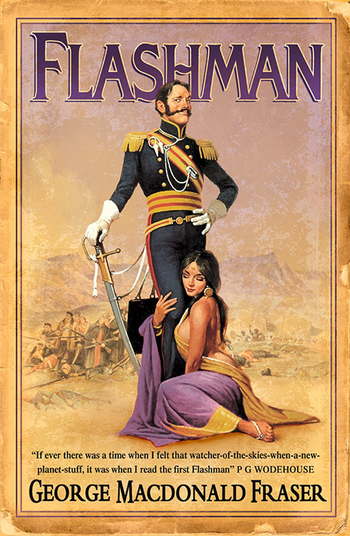 "Thomas B. Costain, bestselling historical novelist of the '50s. His nonfiction, four-volume The Conquering Family: A History of the Plantagenets is full of stuff that fantasy writers can steal from. Some of his books have been made into bad or mediocre movies."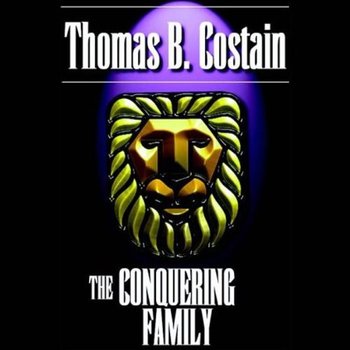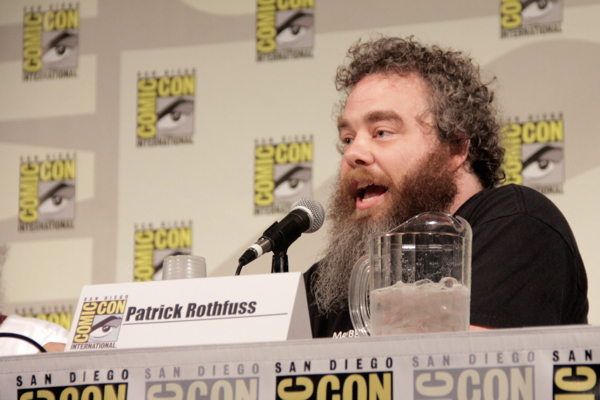 Patrick Rothfuss, author of The Name of the Wind, recommends:
"In respect to the world building, I gotta mention Tim Powers. I was excited to pick up a Tim Powers book, and six pages in I thought, 'Did you write a spy novel?' And then eight pages in, I'm like, 'Oh, yeah.' [smiles] It's set in this world, and he starts with the Bible and Shakespeare … and eventually, there are djinn protecting the borders of Russia, and I was like, 'Wait wait wait, I know this is probably not true and this is true. Where the hell did you make that connection?' It's amazing. It's called Declare.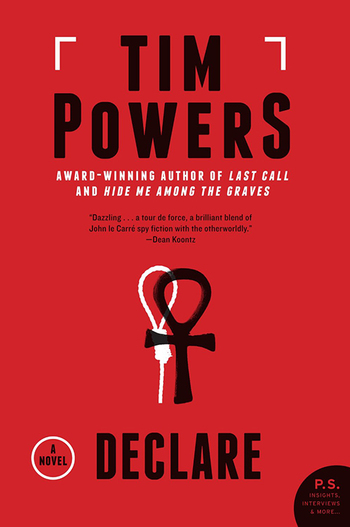 "I'm also reading the Laura Ingalls Wilder books (the Little House series), and they should actually be named The Adventures of Pa Ingalls: Pioneer Badass. You'll learn a lot about world-building there, too. I live in Wisconsin, and I have learned things about pioneer Wisconsin reading these books. I'm like, 'Wow, I guess I can make cheese now.'"