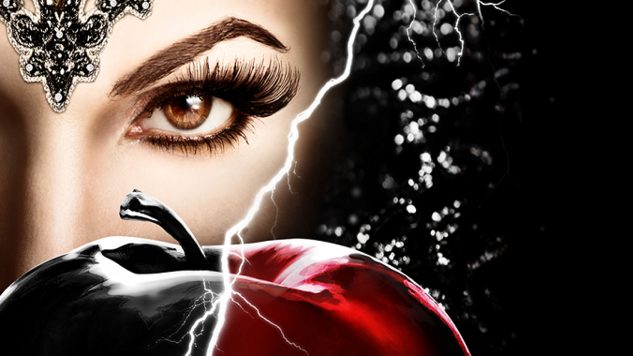 If you're a fan of ABC's Once Upon a Time, then you love creative reinterpretations of fairy tales. The great news is that reinventing these classic stories is a growing trend in fiction, leading to some spectacular new takes on old themes. So if you can't get enough of the characters on the show, these 10 books will keep you entertained.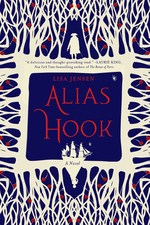 1. Alias Hook by Lisa Jensen
For fans of: Captain Hook on Once Upon a Time.
This retelling explores the story of Captain Hook, a man who becomes trapped inside Neverland and is subjected to Peter Pan and his lost boys' cruelty. When a woman finds her way into Neverland, Hook is determined to protect her. But he soon realizes that she might be the key to escaping Neverland once and for all.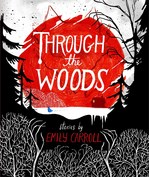 2. Through the Woods by Emily Carroll
For fans of: The Dark One (and everything chilling) on the show.
Through the Woods is a gorgeous and incredibly creepy collection of short stories told in graphic novel form. Each story depicts a fairy tale "gone seriously wrong," diving into each one's hidden darkness. Come for chills, stay for Carroll's breathtaking art and colors.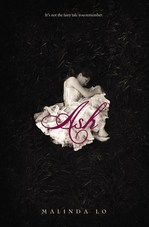 3. Ash by Malinda Lo
For fans of: The show's introduction of LGBQ+ themes with Ruby and Dorothy.
This retelling of Cinderella focuses on Ash, a young woman who tormented her stepmother after her father's death. Her only solace? Reading fairy tales by the dying embers of the fire, hoping that the fairies will whisk her away. But when her wish is granted, Ash must choose between her dreams and true love.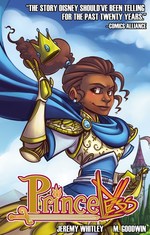 4. Princeless (comic book series) by Jeremy Whitley and M. Goodwin
For fans of: Mulan, a Once Upon a Time character who refuses to wait for someone to rescue her.
On her 16th birthday, Princess Adrienne's parents lock her away in a tower—that's just what happens to princesses. But Adrienne isn't interested in doing what all the other princesses do, so she saves herself and then embarks on a quest to free her sisters. (Princeless is a perfect all-ages graphic novel; if you're looking for more mature themes, try the spin-off series Raven the Pirate Princess.)

5. The Queen of the Tearling by Erika Johansen
For fans of: Once Upon a Time's creative storytelling.
The first book in the trilogy focuses on Kelsea Raleigh, a young queen who's been in hiding all her life. Now that she's come of age, she's being taken from her refuge to claim her throne. But who can Kelsea trust, and will she be able to right the wrongs of her capricious mother?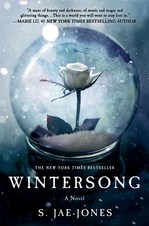 6. Wintersong by S. Jae Jones
For fans of: The Hook/Emma love story on the show.
Liesl heard stories of the Goblin King as a child, but she dismisses them as myths as an adult. That is, until Liesl's sister is taken into the underworld, and Liesl decides to rescue her. But Liesl finds her match in the Goblin King, leading her to make challenging decisions about her future.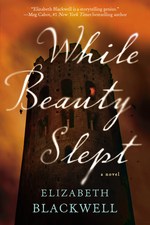 7. While Beauty Slept by Elizabeth Blackwell
For fans of: Aurora, a character we've been missing on Once Upon a Time.
The story of Sleeping Beauty might be a legend today, but for Elise Dalriss, it was her reality. This historical fiction novels transports readers to the past, revealing that Elise was once the companion of a sleeping princess in a tragic land.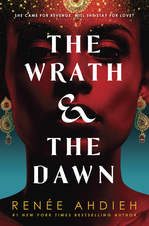 8. The Wrath and the Dawn by Renée Ahdieh
For fans of: Aladdin's storyline on the show.
A retelling of One Thousand and One Nights (in which Scheherazade tells the tale of Aladdin), this novel follows 16-year-old Shahrzad. The teen volunteers to marry the Caliph of Khorasan, who has murdered countless brides the night after he marries them, when her best friend becomes one of his victims. Shahrzad decides that getting close to the Caliph will allow her to exact her revenge, but she soon realizes there's more to this murderous man than meets the eye.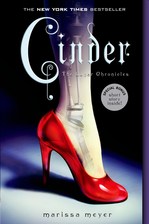 9. Cinder by Marissa Meyer
For fans of: Once Upon a Time's new twists on old fairy tales.
Another Cinderella retelling, this novel follows Cinder, a cyborg who is also a talented mechanic. But she's looked down on by society, and her own family blames her for her stepsister's illness. Then Cinder meets Prince Kai, everything changes, and it turns out the fate of the world hangs on her actions. (Cinder is the first novel in the popular Lunar Chronicles series, which reimagines fairy tales with sci-fi elements.)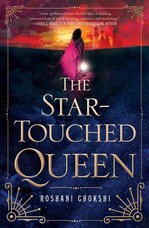 10. The Star-Touched Queen by Roshani Chokshi
For fans of: The show's mythology.
Based on Indian folklore, the novel stars a cursed princess named Maya. It's been foretold that she will bring death and destruction to her father's kingdom. But when her father forces her to marry, Maya's willing to go through with it in order to save her people. The marriage isn't what she expects, however, and she begins to question the man she married while she explores her new kingdom's secrets.