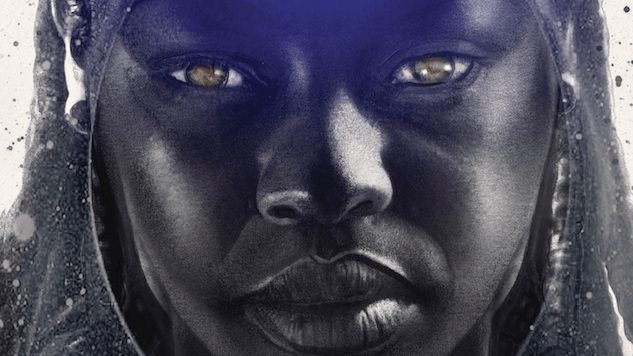 Nnedi Okorafor's Binti trilogy introduced us to a captivating heroine's journey through space, and you can now own the entire series in one gorgeous volume. Binti: The Complete Trilogy includes all three novellas from the Hugo and Nebula Award-winning epic, plus a brand-new story.
If you're already a Binti fan, this omnibus is a must-buy. And if you're new to Okorafor's series, this tome offers the perfect opportunity to get caught up on a modern sci-fi classic. Here's the description for the first novella, Binti, which is sure to capture your interest:
Binti is a young Himba girl with the chance of a lifetime: to attend the prestigious Oomza University. Despite her family's concerns, Binti's talent for mathematics and her aptitude with astrolabes make her a prime candidate to undertake this interstellar journey.
But everything changes when the jellyfish-like Medusae attack Binti's spaceship, leaving her the only survivor. Now, Binti must fend for herself, alone on a ship full of the beings who murdered her crew, with five days until she reaches her destination.
There is more to the history of the Medusae—and their war with the Khoush—than first meets the eye. If Binti is to survive this voyage and save the inhabitants of the unsuspecting planet that houses Oomza Uni, it will take all of her knowledge and talents to broker the peace.
DAW will release the omnibus, which collects Binti, Binti: Home and Binti: The Night Masquerade, on February 5, 2019. But the wait is over to view the book's stunning cover, featuring Greg Ruth's art and Jim Tierney's design.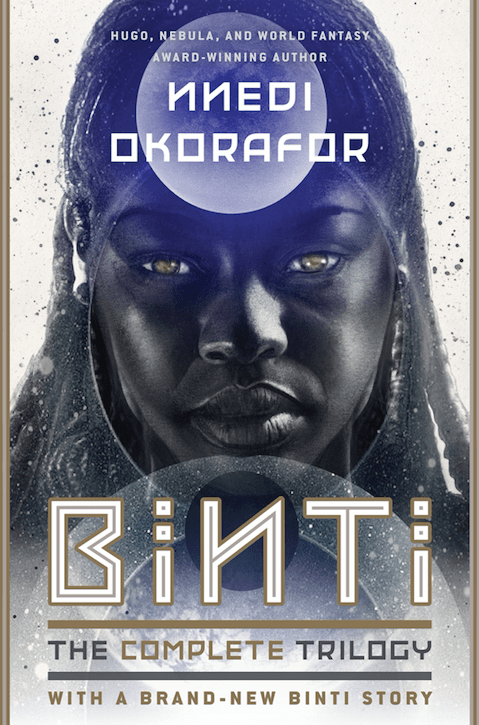 You can pre-order Binti: The Complete Trilogy here. And if you're dying to explore more of Okorafor's work while you wait for the release, check out this list for reading recommendations.