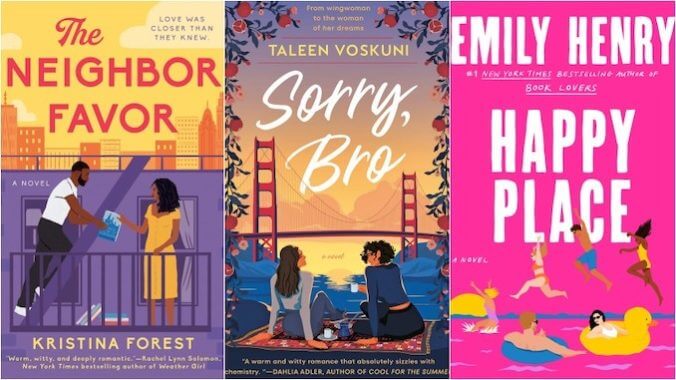 While it's easy to recommend contemporary romances based on various combinations of shorthand tropes and archetypes, it's equally fascinating to pick up on the common themes in a year's crop of new romances.
In 2023 expect more than one ghostwriter falling for her client (because what's more intimate than learning someone's voice) and plenty of author crushes in the flesh. Yet there's also the themes of writing ourselves into fantasy scenarios or idealized versions of ourselves—or if not writing, then taking the cannonball plunge into summer camp or other group getaways in the sunshine, when we can be freer versions of ourselves not weighed down by expectations or exes. Or if you're looking for a sharper edge to your contemporary romance, get ready for books that amp up the archetypal enemies or rivals into witch-versus-witch-hunter or competing con artists. This list has new books from Kate Clayborn, Emily Henry, Taj McCoy, Christina Lauren, Tehlor Kay Mejia, and many many more. Truly, it was difficult to narrow down, and this is just the first half of the year.
I couldn't let myself include YA since this list would balloon even more… but that won't stop me from shouting out some honorable mentions like Highly Suspicious and Unfairly Cute from Brown Sisters author Talia Hibbert (her YA debut!), Lex Croucher's A Knight's Tale-inspired Gwen & Art Are Not in Love, and Dahlia Adler's wonderfully titled Going Bicoastal.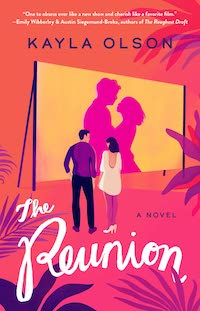 The Reunion by Kayla Olson
Release Date: January 17 from Atria Books
It's really fun to see contemporary romance authors tap into millennials' nostalgia for early-2000s TV, like in last year's How to Fake It in Hollywood and now The Reunion. Both books seem to wink to stalwarts like One Tree Hill or The OC as the inspiration for fictional teen dramas that made the careers of female Hollywood stars who are now looking for a second act in their thirties and forties.
Here, Liv Latimer never quite got out of the shadow of the show that made her a face of primetime, yet she can't say no to participating in a reunion special. But when she's paired back up with her former best friend Ransom Joel, who betrayed her despite their on-screen chemistry, she'll have to contend with balancing the smooches for the camera with potential real-life attraction and baggage. Then there's whispers of a reboot…! A great mix of looking back and looking forward to kick off the year of romance.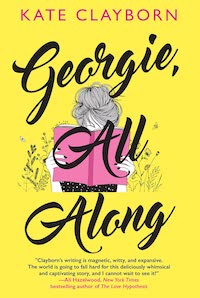 Georgie, All Along by Kate Clayborn
Release Date: January 24 from Kensington Books
Kate Clayborn's books are some of the best of the genre because they grapple with life-changing inheritances, tense friendship breakups, and fraught parental relationships in parallel with the deeply felt romances. Her latest (like her Chance of a Lifetime series) explores the escapism of starting over with a blank slate, while trying to shrug off the high school biases that people might have against you.
That's the case for Georgie Mulcahy, who excels at being a personal assistant but for her own to-do list has to return to an adolescent journal of "friend fiction," i.e., all of her unfulfilled teenage fantasies. Complicating matters is her surprise attraction to Levi Fanning, the older brother of her high school crush.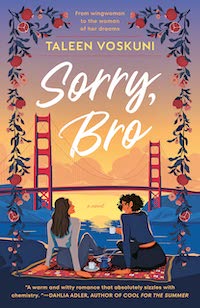 Sorry, Bro by Taleen Voskuni
Release Date: January 31 from Berkley
The cheeky title of this debut sets the tone for a sendup of the San Francisco tech bro dating scene (bleak), through the eyes of a bisexual Armenian-American woman.
After turning down her boyfriend's ill-advised marriage proposal, Nareh Bedrossian reluctantly fulfills her mom's request to find a potential partner through the city's Explore Armenia events. But instead Nar discovers a kindred spirit in Erebuni. Playing each other's wingwomen all month is easy, and their time together behind closed doors is unlike any of Nar's dating experiences so far. Except that Nar's not yet out as bisexual, something to navigate alongside rediscovering her roots.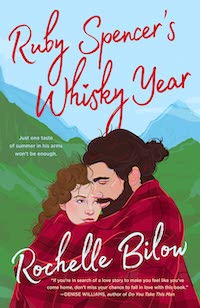 Ruby Spencer's Whisky Year by Rochelle Bilow
Release Date: February 14 from Berkley
Even though we're sticking to contemporary romance with this list, that doesn't mean there can't be the fantasy of being whisked away to some idyllic setting, like the Scottish Highlands. Specifically the tiny village of Thistlecross, where cookbook writer Ruby Spencer is spending the next year figuring shit out.
Rochelle Bilow no doubt grounds this romance in her own past experiences as a food writer, Bon Appétit social media manager, and baker; yet there's still the fantasy quality of Ruby making pop-up dinners in town and considering a fling with ruggedly handsome handyman Brochan.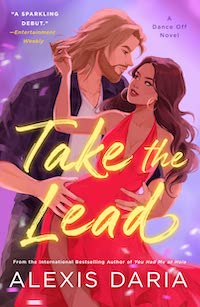 Take the Lead by Alexis Daria
Release Date: February 14 from St. Martin's Griffin
Alexis Daria has a knack for examining different ends of the fame spectrum in her romances, like You Had Me at Hola pairing up a soap opera ingenue with a veteran of the genre. Similarly, this book explores celebrity dance-off shows through the eyes of not the famous competitors but the dancers who help them tear up the dance floor.
Having never made it to the finals on The Dance Off, Gina Morales thinks she finally has a shot when she's partnered with reality TV survivalist Stone Nielsen… only to realize that the producers think they're only good for a titillating showmance. But then it turns out she and Stone do have chemistry on the dance floor. I love the ambivalence of not wanting to play into the fake relationship (when often it's the opposite) and these characters wanting to be seen as more than just reality TV archetypes.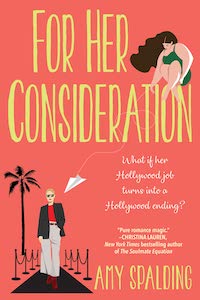 For Her Consideration by Amy Spalding
Release Date: February 21 from Kensington Books
A lot of this year's romances seem to involve characters who have isolated themselves, emotionally of course but also often physically, and who have to ease their way back into lives that no longer make sense—relatable indeed.
In Amy Spalding's adult romance debut, celebrity email ghostwriter Nina Rice expelled herself from Hollywood's screenwriting circles and queer social scene following a devastating breakup. But when movie star client Ari Rose (think if Olivia Wilde had kept playing "the queer girl" in high school dramas then wound up on The L Word: Generation Q) wants to get to know her email writer better, their attraction opens up some thrilling possibilities for Nina: Yes, this gorgeous star might want her… but also, she might be worthy enough to reenter the worlds she cut herself off from.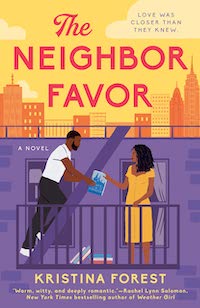 The Neighbor Favor by Kristina Forest
Release Date: February 28 from Berkley
You've got to hand it to romances that can turn those butterflies in the stomach into gut-churning anxiety when one character possesses key information but (for whatever understandable reason) doesn't communicate it to their love interest. It's awfully compelling, which seems to be the case with Kristina Forest's latest charmer, about neighbors who turn out to be former pen pals.
Shy publishing worker Lily sparked a connection with her favorite fantasy author years ago, but their email correspondence ended abruptly when he ghosted her. Turns out that author is also her hunky neighbor Nick… but when he realizes who Lily is, he instead offers to help find her a date for her sister's wedding, with someone else. Argh! It's gonna be great.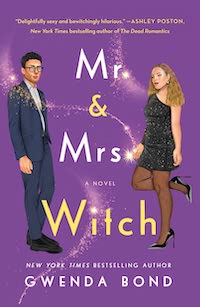 Mr. & Mrs. Witch by Gwenda Bond
Release Date: March 7 from St. Martin's Griffin
One of my favorite "if it's on cable I'll watch" movies is Mr. & Mrs. Smith, so I was enchanted to hear the premise of Gwenda Bond's magical contemporary romance: At the altar after a whirlwind courtship, powerful witch Savannah Wilde discovers that her fiancé Griffin Carter is basically a modern witch hunter slash spy… and each is given the mission to take out the other. But of course there's got to be a reason behind the mutually assured destruction of their respective factions, so these lovebirds will have to decide if their unconventional partnership can be the one that lasts instead.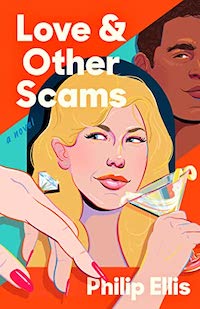 Love & Other Scams by Philip Ellis
Release Date: March 14 from G.P. Putnam's Sons
One of the comps I've seen for this book is the 2001 scam artist Heartbreakers, so consider me hooked: Philip Ellis' debut skewers the wedding industrial complex via two professional wedding attendees, one a pickpocketing bridesmaid and the other a long-suffering bartender.
Though Cat and Jake are used to rolling their eyes at one another during receptions, when the opportunity comes up to steal Cat's frenemy Louisa's excessive engagement ring, the two nuptial con artists will have to fake-date their way into the biggest heist of the wedding season.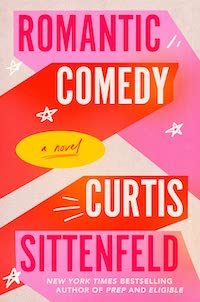 Romantic Comedy by Curtis Sittenfeld
Release Date: April 4 from Random House
Curtis Sittenfeld, who gave us a gut-wrenching depiction of boarding school drama in Prep, and who spun out an alt-history take on Hillary Clinton's life in Rodham, goes for a different end of the zeitgeist with this Nora Ephron-esque take on the entire genre of the rom-com.
Inspired by the spate of Saturday Night Live actors who have landed celebrity girlfriends and wives, her three-act novel pairs together Sally Milz, a self-deprecating writer on The Night Owls, with middle-aged popstar Noah Brewster. Told during the week that he serves as TNO's host and musical guest, as well as over the genre trope of email correspondence, these two creatives must overcome self-consciousness, misunderstandings, and covid lockdown restrictions in order to even ponder a future together. While the novel reads with a little more anthropological remove than the usual contemporary romance, it still hits the requisite beats.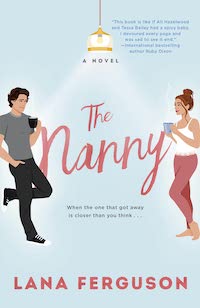 The Nanny by Lana Ferguson
Release Date: April 11 from Berkley
"Bed first, feelings later" romances make my knees go weak, so the moment I learned about this premise I had to know more: Cassie takes on a live-in nannying gig to a hot chef single dad and his sweet daughter, only to discover that Aiden is one of her former regulars from her defunct OnlyFans.
Lana Ferguson tackles this thorny scenario with thoughtful commentary on transactional relationships but also with levity, as Cassie and Aiden manage to stumble into several innuendo-laden late-night conversations that have the power dynamic seesawing wildly as they figure their path from lust to love.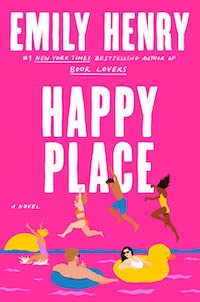 Happy Place by Emily Henry
Release Date: April 25 from Berkley
I have a sense memory of reading Emily Henry's Beach Read while walking to meet a friend outside during covid lockdown in 2020; having a new book each year has been an oddly reassuring way to mark the years of the pandemic.
While the delightfully meta Book Lovers was in the same literary realm as the aforementioned, her latest seems similar to People We Meet on Vacation: Surgical resident Harriet and laidback charmer Wyn have been broken up for six months, but haven't broken the news to their friends. Not wanting to endanger their friend group's annual trip to Maine, they figure they'll fake it for a week… and of course find themselves remembering what made them fall in love, even as they're about to bid goodbye to their beloved cabin getaway forever.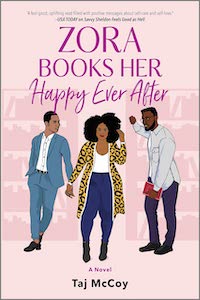 Zora Books Her Happily Ever After by Taj McCoy
Release Date: April 25 from MIRA Books
I adore a romantic triangle where both of the love interests have compelling reasons to confuse the heroine—especially someone like bookseller Zora, who knows her way around genre conventions and story tropes.
But when mystery writer (and Zora's longtime author crush) Lawrence agrees to do an event at her DC indie bookstore, he brings along his best friend Reid, who nearly cancels out Lawrence's good qualities with his sheer grumpiness.And as Zora spends more time with the odd couple, she finds herself still wanting to date Lawrence… yet being oddly charmed by Reid at the same time.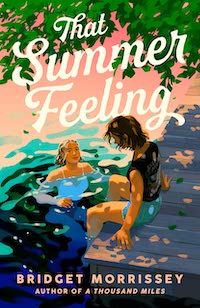 That Summer Feeling by Bridget Morrissey
Release Date: May 9 from Berkley
Really digging all of the upcoming romances set at summer getaways! Bridget Morrissey's latest leans completely into the sleepaway camp angle, answering a question I bet a number of us have wondered:If I returned to this adolescent time of possibility as an adult, could it show me a new path in life?
For Garland, still reeling over her husband's decision to get divorced, takes the chance with her sister to have the sleepaway camp experience they never got as kids. But in the Blue Ridge Mountains, Garland is stunned to come across both Mason—the man who might be the one who got away—and his sister Stevie. But this is camp, and she's rooming with Stevie, which only stirs up more confusing feelings about who she's really attracted to, and what she wants for her romantic future. This sounds like the perfect way to kick off the summer.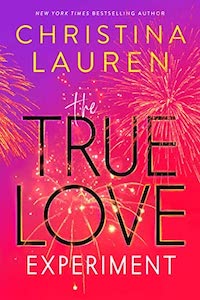 The True Love Experiment by Christina Lauren
Release Date: May 16 from Gallery Books
2021's The Soulmate Equation posed some probing questions about dating app compatibility and self-fulfilling prophecies, so it's great to see Christina Lauren dipping back into that world.
Felicity "Fizzy" Chen was introduced as a successful romance novelist, but it turns out she knows a lot more about following lust than actually falling in love. Like her friend Jess, Fizzy signs on to be part of a rather public dating experiment, in the form of a reality dating show helmed by documentary filmmaker (and single dad!) Connor Prince. Fizzy will only do it if her love interests represent different romantic archetypes… but the joke's on her, because she's going to have the most attraction with the man behind the lens.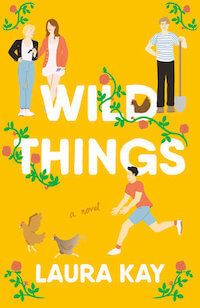 Wild Things by Laura Kay
Release Date: May 23 from Vintage Anchor
Every few months, my pandemic pod of queer nerds jokes about leaving Brooklyn behind to build a rural commune that we lovingly refer to as Mount Gay, so I was the ideal audience for this book.
Struggling to spice up her staid life with a "wild year," bisexual El joins gay influencer-in-the-making Jamie, token straight Will, and rakish Ray (a.k.a. her unrequited crush) in moving out of London and into a fixer-upper in a charming village. While there is a slow burn romance, the real love story is among this quartet, as they figure out how to build a home together while making space for each other's idiosyncrasies.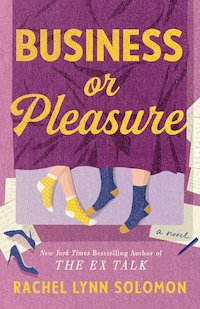 Business or Pleasure by Rachel Lynn Solomon
Release Date: June 20 from Berkley
Joining this year's crop of Hollywood-centric romance, Rachel Lynn Solomon subverts romance tropes off the bat by having ghostwriter Chandler Cohen hook up with sweet C-list actor Finn Walsh… and it's a complete dud. It's awkward enough when Chandler discovers that Finn is her latest client, as she's tasked to write his memoir about cult werewolf series and the fan convention circuit.
Chandler could have put their disastrous one-night-stand behind her, but when Finn finds out that he needs some coaching in that regard, he proposes that while she's studying his voice by day, he study her at night. But with their professional relationship ending with the final page of his manuscript, will their personal dalliance also have a deadline?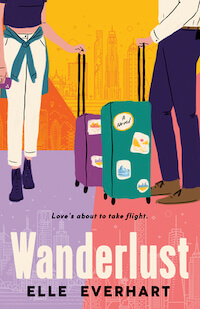 Wanderlust by Elle Everhart
Release Date: July 4 from G.P. Putnam's Sons
I love me a bonkers rom-com premise, like when magazine writer Dylan wins an all-expenses-paid trip around the world but has to agree to go with a random contact from her phone—and of course it's a posh git who she accidentally ghosted. Which is probably why Dylan doesn't feel so bad embellishing the details of her trip with Jack, to prove her staying power to her editor after an essay about a past abortion went viral in a bad way. So there's a bit of How to Lose a Guy in 10 Days with the stakes, especially as Dylan actually gets to know Jack better and struggles to balance her feelings with what she wants to get out of the trip.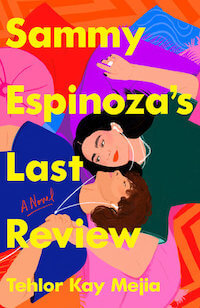 Sammy Espinoza's Last Review by Tehlor Kay Mejia
Release Date: July 18 from Bantam Dell
There isn't too much info available about Tehlor Kay Mejia's new romance, which makes it all the more intriguing.
But we know the basics: bisexual music critic has to prove to her editor that she's still got her edge, which sends her back to her hometown. The talent she'll be skewering is none other than a local boy made good, a rising rockstar who happens to also be the guy who broke her heart in high school.
---
Natalie Zutter is a Brooklyn-based playwright and pop culture critic whose work has appeared on Tor.com, NPR Books, Den of Geek, and elsewhere. Find her on Twitter @nataliezutter.