Watch Lars Kepler Read from His Thriller The Sandman + Win a Signed Copy of the Book!
Photo by Ewa-Marie Rundquist
Books
Features
Lars Kepler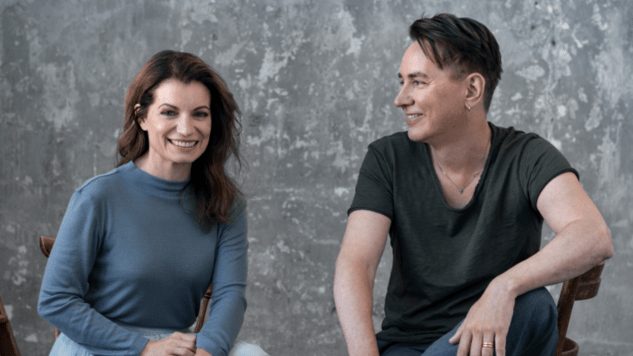 What's better than reading Lars Kepler's gripping novel about a sadistic serial killer? Watching the author read the first four chapters himself.
Titled The Sandman, the fourth book in Lars Kepler's internationally bestselling Joona Linna series celebrates its U.S. release today. And we were thrilled to host Lars Kepler—the pseudonym for married writing duo Alexandra and Alexander Ahndoril from Sweden—in the Paste Studio to read from the chilling text.
Before you check out the video, here's the scoop on the novel from publisher Alfred A. Knopf:
Late one night, outside Stockholm, Mikael Kohler-Frost is found wandering. Thirteen years earlier, he went missing along with his younger sister. They were long thought to have been victims of Sweden's most notorious serial killer, Jurek Walter, now serving a life sentence in a maximum security psychiatric hospital. Now Mikael tells the police that his sister is still alive and being held by someone he knows only as the Sandman.
Years ago, Detective Inspector Joona Linna made an excruciating personal sacrifice to ensure Jurek's capture. He is keenly aware of what this killer is capable of, and now he is certain that Jurek has an accomplice. He knows that any chance of rescuing Mikael's sister depends on getting Jurek to talk, and that the only agent capable of this is Inspector Saga Bauer, a 27-year-old prodigy. She will have to go under deep cover in the psychiatric ward where Jurek is imprisoned, and she will have to find a way to get to the psychopath before it's too late—and before he gets inside her head.
The Sandman, which garnered a spot on our list of March's best books, will haunt you from cover to cover. Watch the video to see why:
If you are dying to know what happens next, you're in luck! Lars Kepler and Knopf are giving away a signed copy of The Sandman to one Paste reader. The contest ends at midnight EST on Friday, March 9th, so enter here before it's too late.