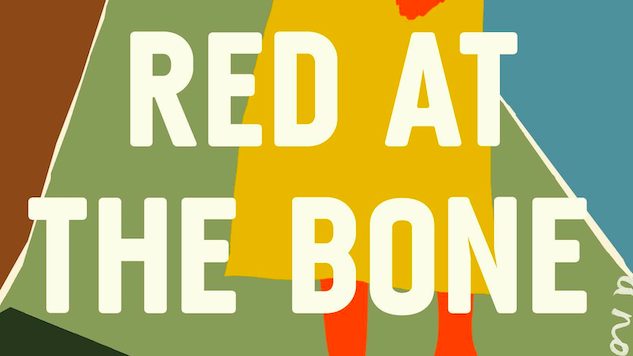 In her new novel, Red at the Bone, National Book Award-winning author Jacqueline Woodson tells a gripping story of race and class across three generations.
At 16, Melody and her family are gathered for her coming-of-age ceremony in the house she shares with her father and grandparents. She's dressed in white, walking down the stairs to an orchestral arrangement of Prince's "Darling Nikki." But the dress was originally intended for her mother, Iris, who was 15 when she was pregnant with Melody. This fact is the thread Woodson weaves throughout Melody's family history. —her grandmother's family fleeing white mob violence in Tulsa, her father's poor childhood in Brooklyn, her mother's years away from her daughter at Oberlin.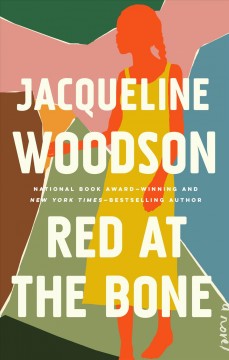 Told through multiple perspectives, the family's story is one of convergences and divergences, some by chance and some intersecting with 20th-century history. Melody's maternal line flees white mob violence in Tulsa in 1921, which allows her grandparents, Sabe and Po'Boy, to later meet as students. Educated and accomplished, Sabe and Po'Boy give Melody's mother, Iris, a good education and financial comfort. But then Iris meets Aubrey and gets pregnant at 15, deciding to keep the baby. It's Aubrey who raises Melody when Iris enrolls at Oberlin, leaving Aubrey and Melody with Iris' parents.
Red at the Bone's characters are bound to one another, yet how they choose to assert their individuality rings true. Iris' decision to step away from the traditional role of a mother is at once understandable (she's 19 when she goes to college) and frustrating (as the distance hurts Aubrey and drives a wedge between her and Melody). Melody rebels in a more reserved fashion when she chooses to make her cotillion entrance to Prince, the orchestral arrangement a compromise with her more traditional grandparents.
Woodson's tight prose and attention to emotional detail create a moving family portrait of society and ambition. She brilliantly crafts a tale that is connected to Black culture and experience, while foregrounding universal themes like intergenerational tension. In Aubrey, Woodson's written one of the most dynamic male characters in years; the way he wears his emotions close to the surface will elicit tears more than once.
Red at the Bone does not deliver a clean narrative; the reader will close the book with the sense that the story will continue. And that feels like the entire point. This is a snapshot of a family over the course of one century across three generations. The story doesn't begin with Sabe's family fleeing Tulsa, and it doesn't end with Melody. By offering a textured glimpse into one family's life, Woodson offers a truly beautiful and meaningful narrative.
---
Bridey Heing is a freelance writer based in Washington, DC. More of her work can be found here.