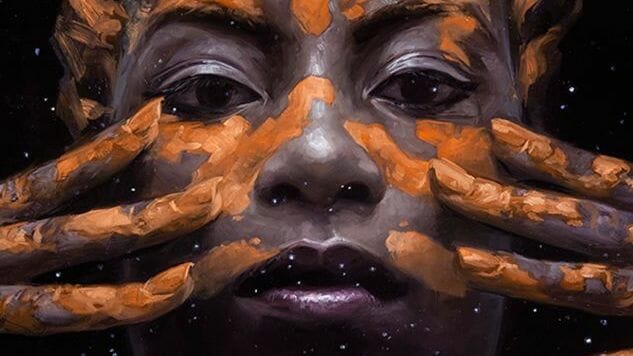 If you're one of the moviegoers who contributed to Black Panther's record-breaking opening weekend, chances are you're already dying to revisit Wakanda. And while we totally recommend watching the film again (many, many times), we also recommend reading everything by Hugo and Nebula Award-winning author Nnedi Okorafor.
Okorafor, who's about to wrap up a run on Marvel's Black Panther: Long Live the King comic series, boasts an enthralling catalogue of novels steeped in afrofuturism. So if you're looking for more stories featuring kickass women and inventive tech on the African continent, Okorafor has you covered.
Here are Paste's top five picks to get you started:

Black Panther: Long Live the King
The obvious first title on this list is Marvel's six-issue Long Live the King series, in which Okorafor wrote issues one, two and five. With art by André Lima Araújo and colors by Chris O'Halloran, Okorafor's vision for Wakanda delivers a captivating narrative that breathes new life into the Black Panther canon.
Okorafor also wrote issue six, a one-shot story about Ngozi illustrated by Tana Ford, due out on February 28th. You might recognize Ngozi—an original Okorafor creation—from her first appearance in Venomverse: War Stories. And if the character is new to you, you'll love the Nigerian woman who bonded with the Venom symbiote and became a hero.
Here's the description for Long Live the King: As the Black Panther and an Avenger, T'Challa has had to save the world time and again—but those duties pale in comparison to his responsibilities as king of Wakanda. As the nation rebuilds in the wake of revolution, T'Challa finds his people besieged by a massive monster tearing through the country, leaving a trail of destruction in its wake!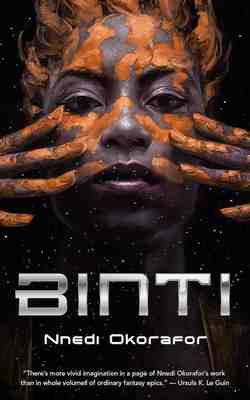 The Binti Novella Trilogy
If you love Black Panther's Princess Shuri, you'll adore Binti. Okorafor's trilogy introduces the titular brilliant heroine, who leaves her tribe to study at the best university in the galaxy. The result is a gripping saga that explores the struggle between honoring traditions and forging a new path.
Okorafor has described the three novellas—titled Binti, Binti: Home and Binti: The Night Masquerade—as "African girl leaves home; African girl comes home; African girl becomes home." And with each twist, she ensures that you'll finish one book and immediately dive into the next.
Here's the description for Binti: Her name is Binti, and she is the first of the Himba people ever to be offered a place at Oomza University, the finest institution of higher learning in the galaxy. But to accept the offer will mean giving up her place in her family to travel between the stars among strangers who do not share her ways or respect her customs.
Knowledge comes at a cost, one that Binti is willing to pay, but her journey will not be easy. The world she seeks to enter has long warred with the Meduse, an alien race that has become the stuff of nightmares. Oomza University has wronged the Meduse, and Binti's stellar travel will bring her within their deadly reach. If Binti hopes to survive the legacy of a war not of her making, she will need both the the gifts of her people and the wisdom enshrined within the University, itself—but first she has to make it there, alive.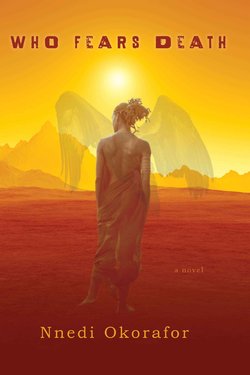 Who Fears Death
Okorafor braves heavy subjects in Who Fears Death—namely genocide and rape—weaving a powerful novel that's necessary reading in 2018. And if you're suffering from a post-Black Panther viewing slump, you can look forward to seeing HBO's TV adaptation on the small screen.
Here's the description: In a post-nuclear-holocaust Africa, genocide plagues one region. The aggressors, the Nuru, have decided to follow the Great Book and exterminate the Okeke. But when the only surviving member of a slain Okeke village is brutally raped, she manages to escape, wandering farther into the desert.
She gives birth to a baby girl with hair and skin the color of sand and instinctively knows that her daughter is different. She names her daughter Onyesonwu, which means "Who Fears Death?" in an ancient African tongue.
Reared under the tutelage of a mysterious and traditional shaman, Onyesonwu discovers her magical destiny—to end the genocide of her people. The journey to fulfill her destiny will force her to grapple with nature, tradition, history, true love, the spiritual mysteries of her culture—and eventually death itself.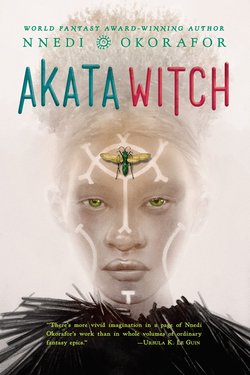 The Akata Witch Series
Beginning with Akata Witch and continuing with Akata Warrior, Okorafor's Young Adult series will mesmerize teens and adults alike. It blends magic, adventure and high stakes into an entertaining—and intelligent—saga starring a heroine you'll cherish.
Here's the description: Twelve-year-old Sunny lives in Nigeria, but she was born American. Her features are African, but she's albino. She's a terrific athlete, but she can't go out into the sun to play soccer. There seems to be no place where she fits in.
And then she discovers something amazing
Sunny is a "free agent" with latent magical power. Soon she's part of a quartet of magic students, studying the visible and invisible, learning to change reality. But will it be enough to help them when they are asked to catch a career criminal who knows magic, too?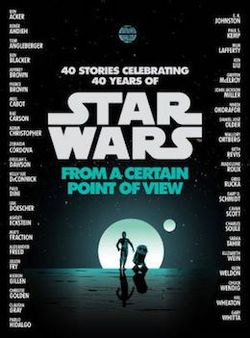 "The Baptist" from Star Wars: From a Certain Point of View
Why on earth does a Star Wars short story collection deserve a spot on this list? Because Okorafor's lyrical contribution—a tale starring the creature in the Death Star's garbage chute—is absolutely stunning. This gorgeous narrative chronicles Omi's journey from her home planet of Vodran to her enslavement aboard the Death Star to her interaction with Luke Skywalker. Okorafor writes Omi as a brave and spiritual warrior, breathing life into one of the galaxy's most captivating characters. Out of the 40 tales in this short story collection, Okorafor's "The Baptist" is the one that deserves to become a novel.
Here's the description: On May 25, 1977, the world was introduced to Han Solo, Luke Skywalker, Princess Leia, C-3PO, R2-D2, Chewbacca, Obi-Wan Kenobi, Darth Vader and a galaxy full of possibilities. In honor of the 40th anniversary, more than 40 contributors lend their vision to this retelling of Star Wars. Each of the 40 short stories reimagines a moment from the original film, but through the eyes of a supporting character.
(We published a list of the top 10 stories and—spoiler alert—Okorafor's earned the #1 spot).